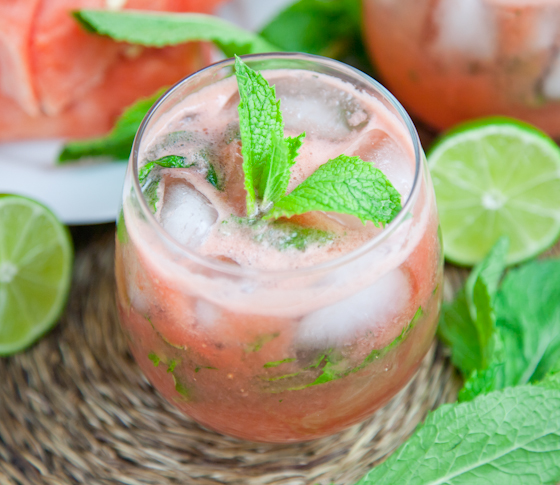 Remember how last week I made those grapefruit ginger spritzers in an attempt to not burn out on mojitos? Well, that mojito hiatus lasted all of about five days.
You see, I bought a giant watermelon at TJ's (for only $3.99!). And as I was simultaneously slicing it and eating it (a piece for the tupperware, a piece for my face), I could not stop thinking about how ridiculously awesome it would be to use it in a mojito. Watermelon, mint, lime juice, and rum…it's cocktail perfection.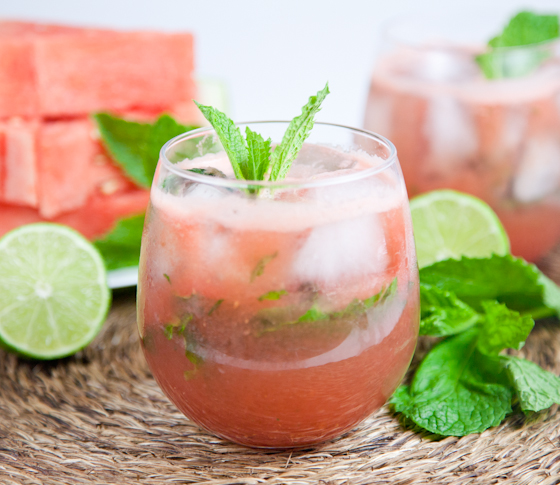 With watermelon juice somehow all over my shirt and all over Olive's back, thanks to her permanent residency below my feet when I'm in the kitchen, I immediately got to work on some mojitos. Nevermind that it wasn't even noon or that I hadn't showered or changed out of pajamas. It was Sunday. And isn't that what Sundays are for?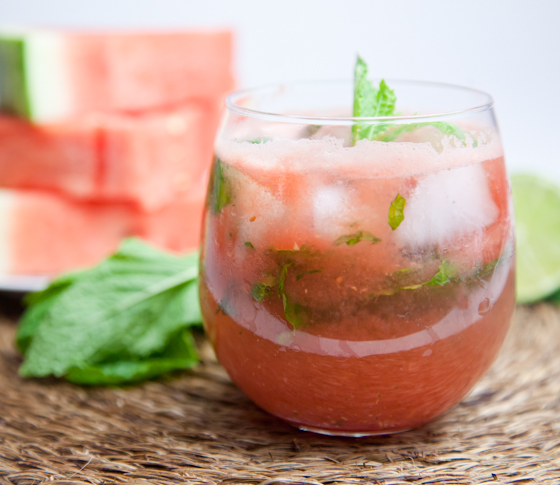 This is perhaps my most favorite homemade cocktail to date. I am obsessed with watermelon, eating it with breakfast, lunch, dinner, and every snack in between for as long as the season lasts. I can easily polish off an entire one by myself in the span of a week, much to Aaron's amazement/disappointment. This mojito is really just another vehicle for my watermelon consumption.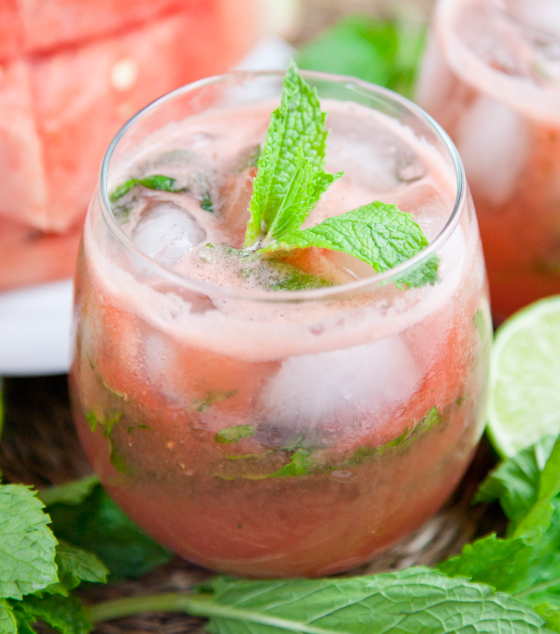 Also, I like to think that the hydrating properties of the watermelon cancel out any negative impact from the rum. And it's a good thing too, because these go down very, very easy.