This easy, yeast-free cinnamon bun recipe is from the Decadent Gluten-Free Vegan Baking cookbook. It's vegan, gluten-free, and made from a simple biscuit-like dough.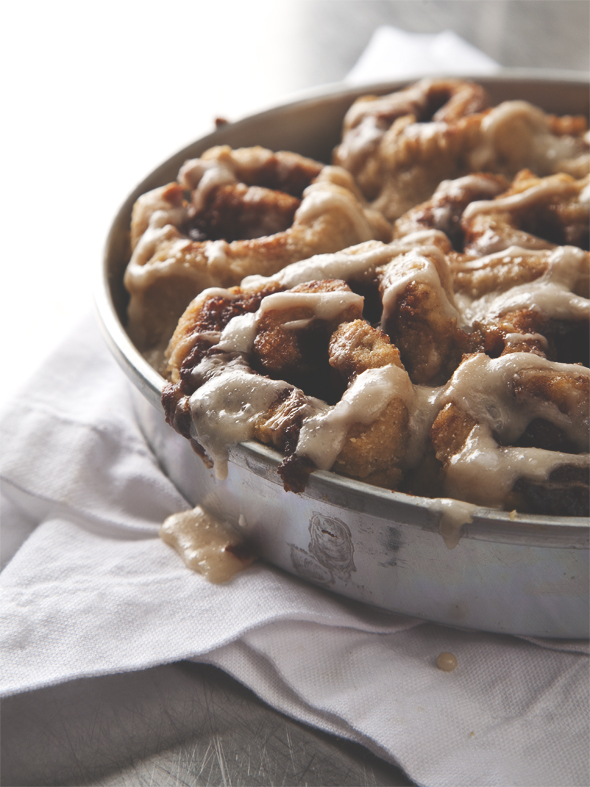 This week has been all about technical blog things and it feels like my shoulders are scrunched up to my ears from stress and being hunched over staring at my computer screen way past my bedtime. Do you know that feeling? Ugh. The good news is that I've finally finished upgrading my hosting (let's hope) and so my blog should load a lot faster when you click on a recipe or read my latest post. But today, let's talk about these yeast-free and gluten-free cinnamon buns!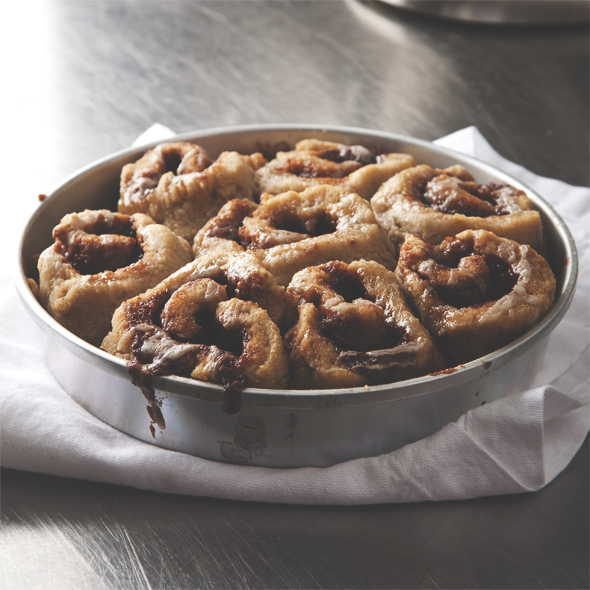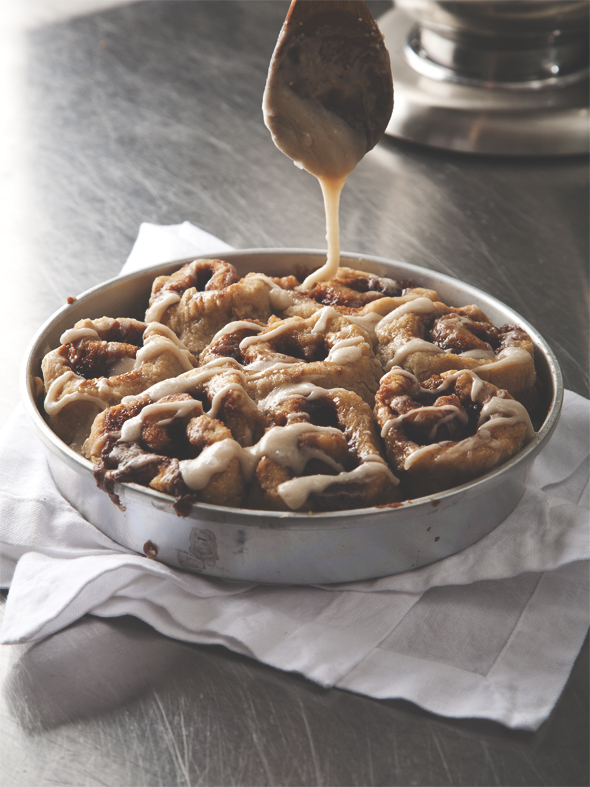 I feel like the prospect of making homemade cinnamon buns might send some people into a tizzy the way words like "DNS" and "website migration" send my shoulders up to my ears. I don't think I'd ever made cinnamon buns at home prior to this last week either, which in retrospect is odd because Aaron is kind of crazy about them. Thankfully, Cara of Fork and Beans (check out her 10 Questions Interview to see why I adore her) has us all covered in her debut cookbook, Decadent Gluten-Free Vegan Baking.
I anxiously awaited this book over the summer and finally had it in my hands at the end of August, just as we were all packed up and ready to move to our new home. Not wanting it to go missing in the chaos, I even put it at the very top of my box of "Things I Want to Open First" so I could unpack it right away.
These gluten-free cinnamon buns were the first thing I baked in our new home, and there was something especially meditative and relaxing about taking the time to bake them, despite having a long list of new home to-dos. Cara has done an excellent job of writing really clear, easy-to-follow instructions, and because these cinnamon buns are yeast-free, there are none of those twinges of anxiety that can sometimes happen around proofing yeast and waiting for dough to rise. Instead, this recipe pretty much guarantees that you'll have warm, sticky, gooey cinnamon buns in under an hour. And let me tell you, they will make your house smell like Fall and take your mind to sitting by the fire and cozy sweaters and apple picking. All very, very good things.