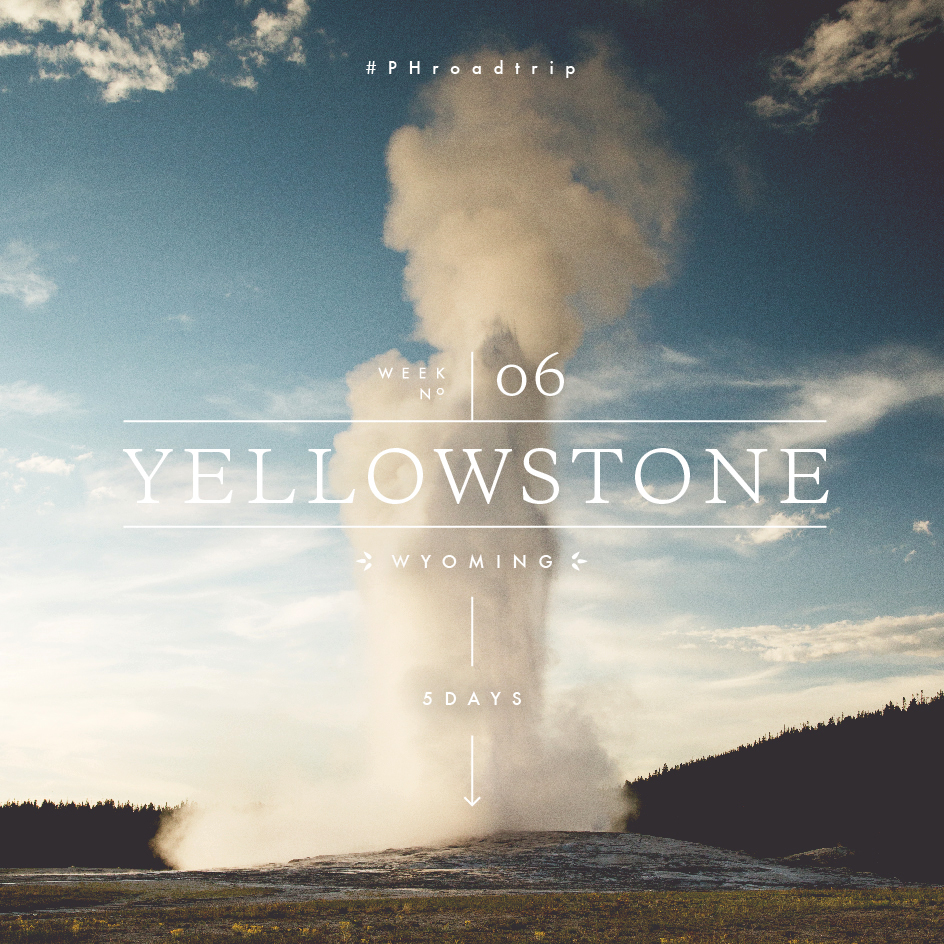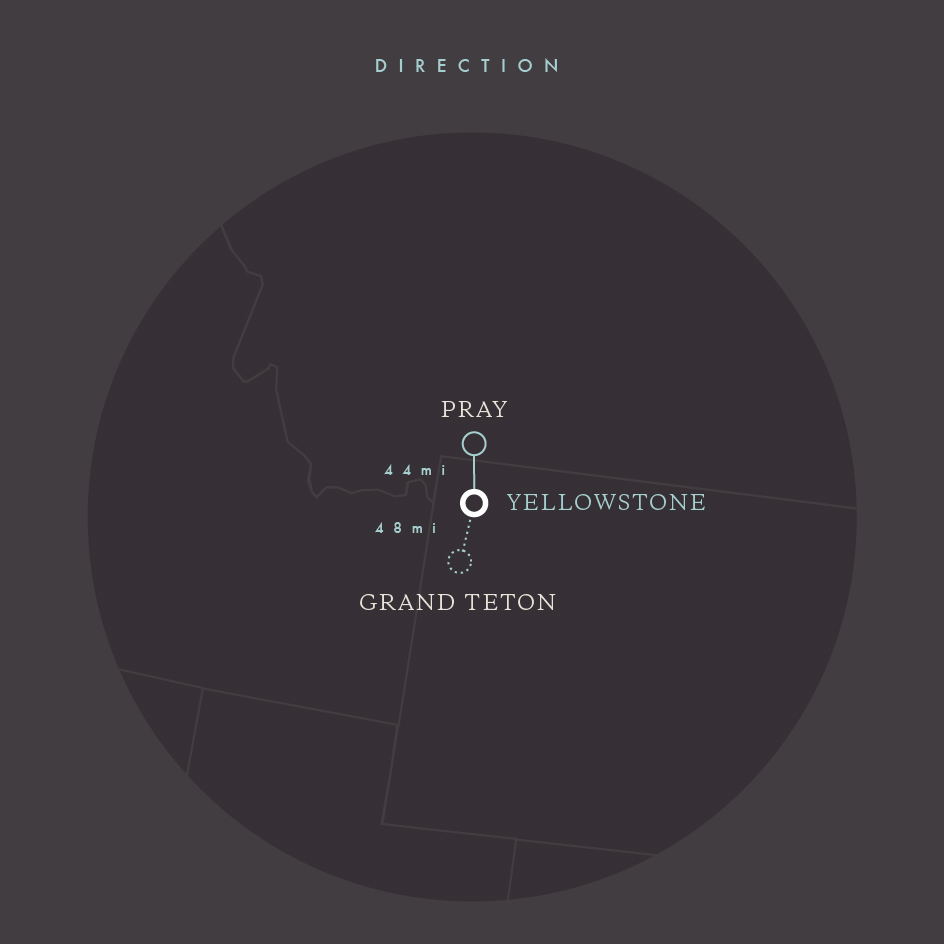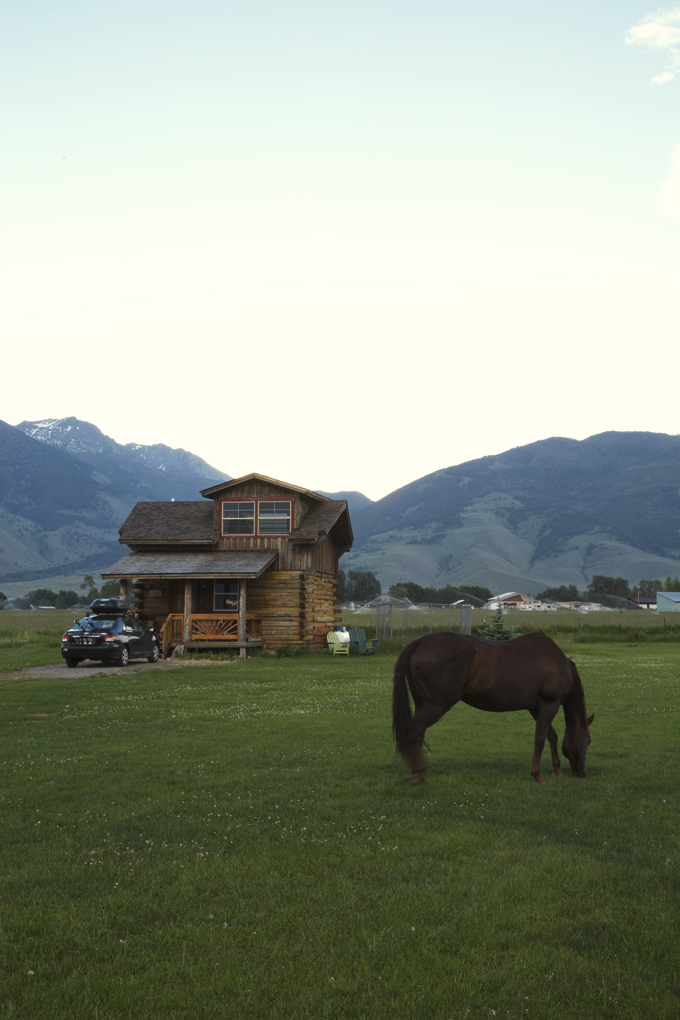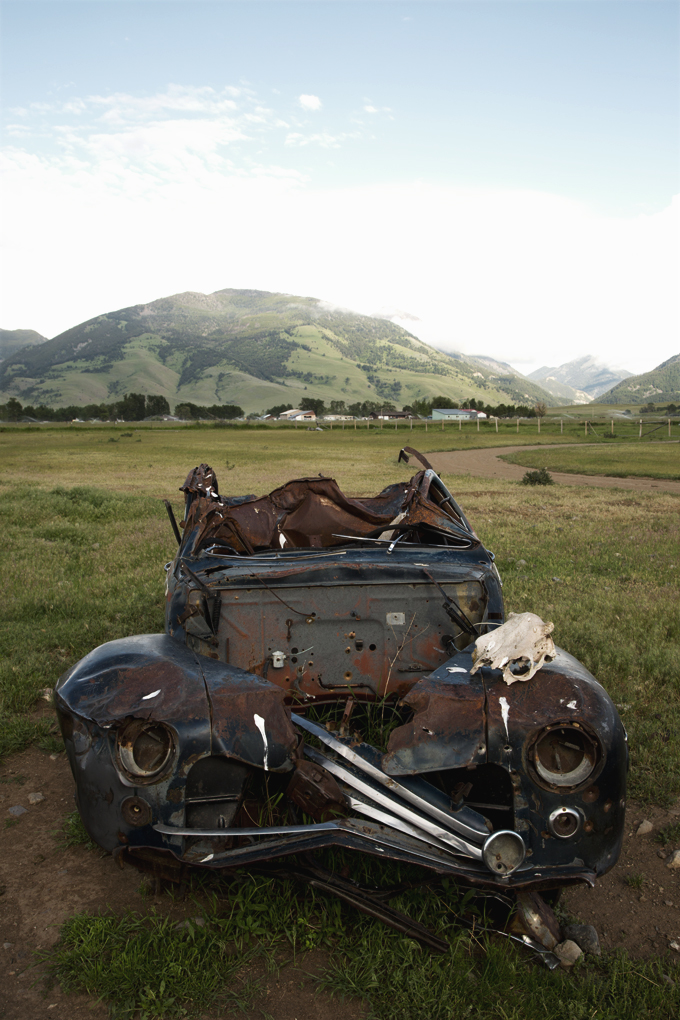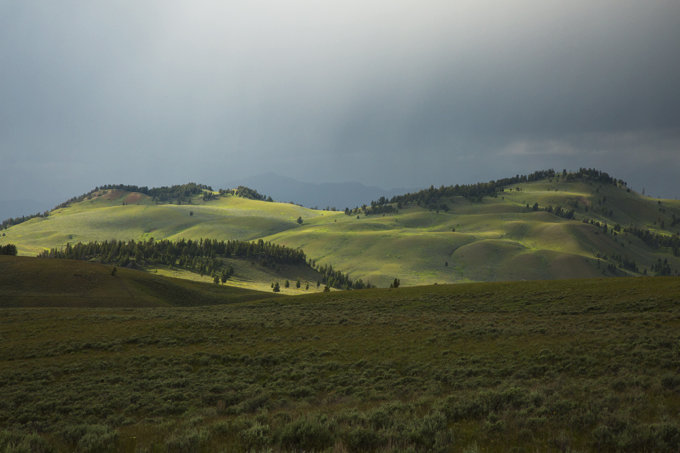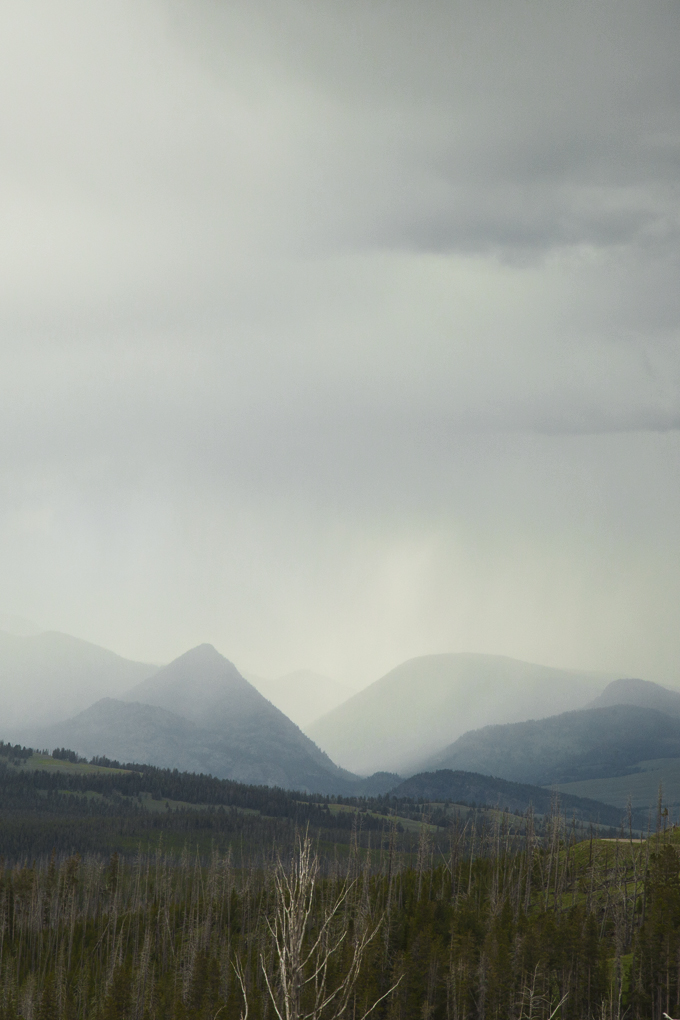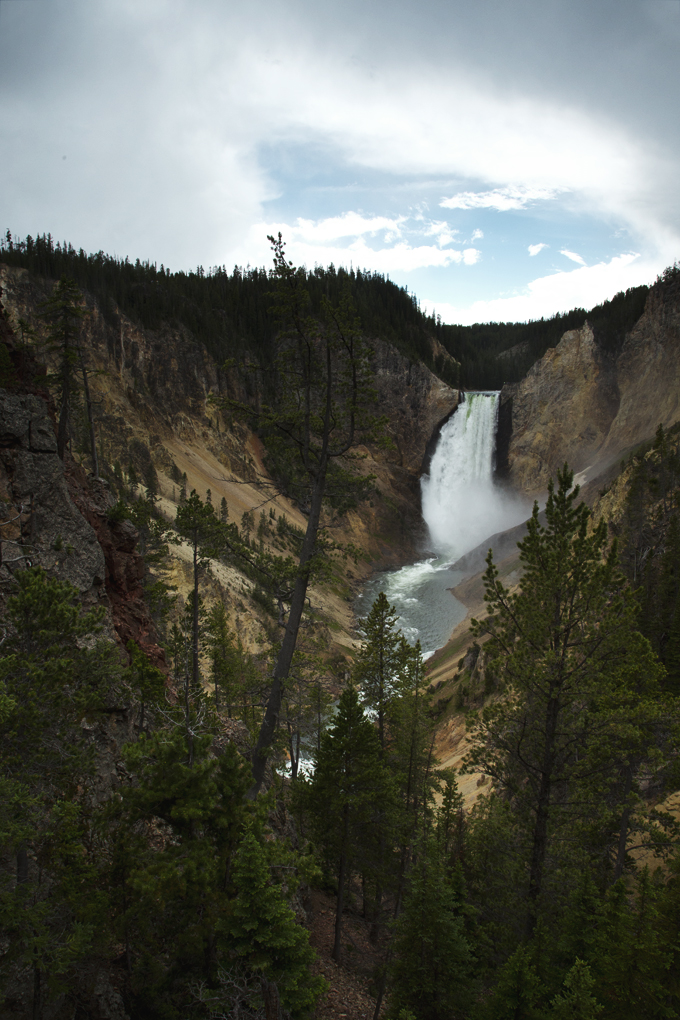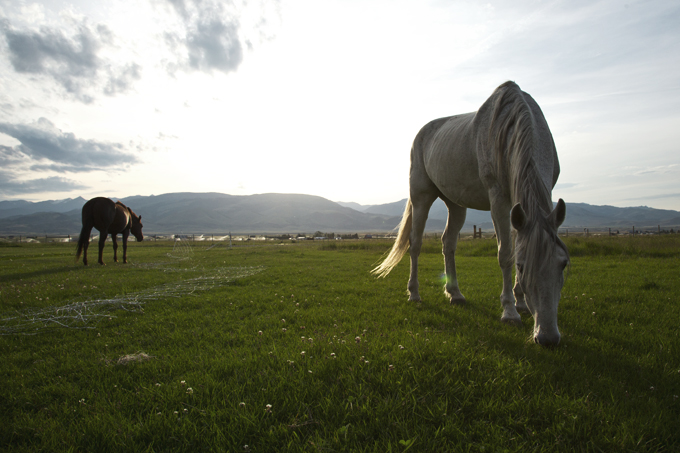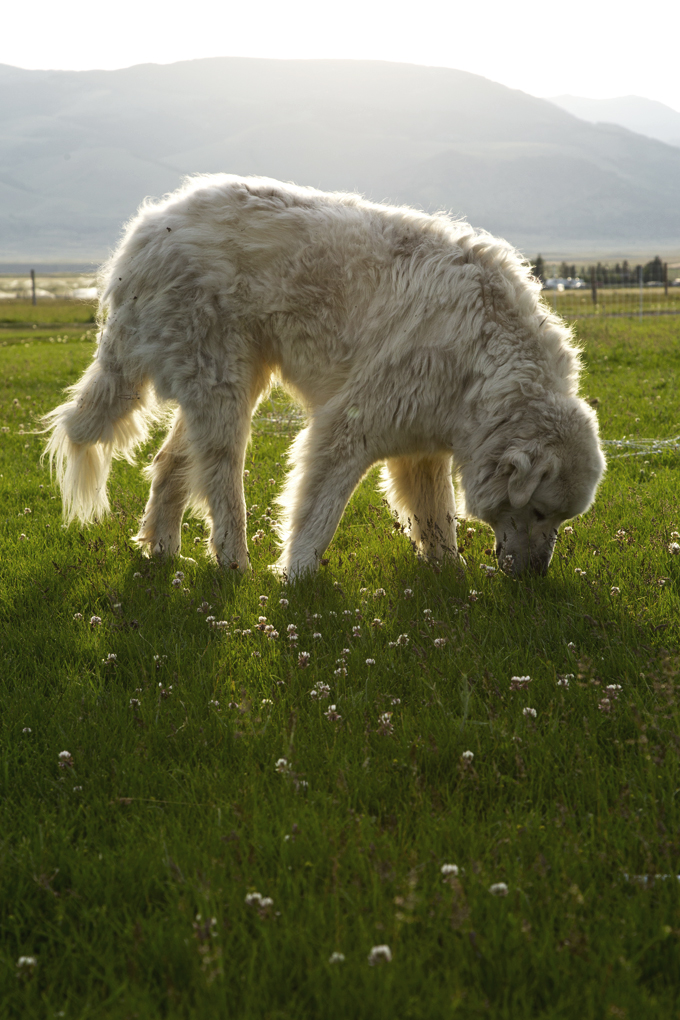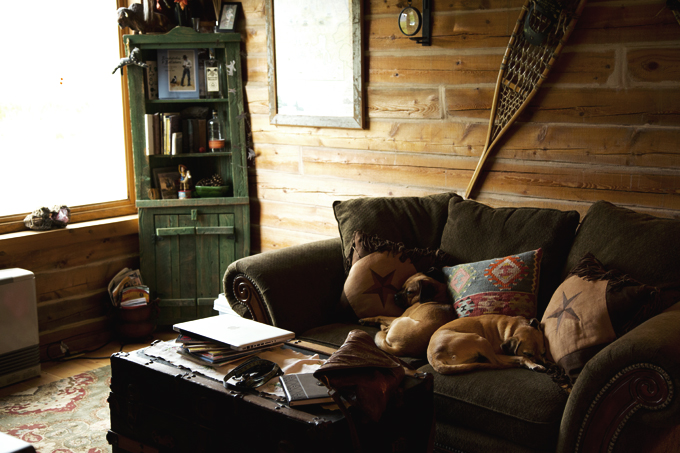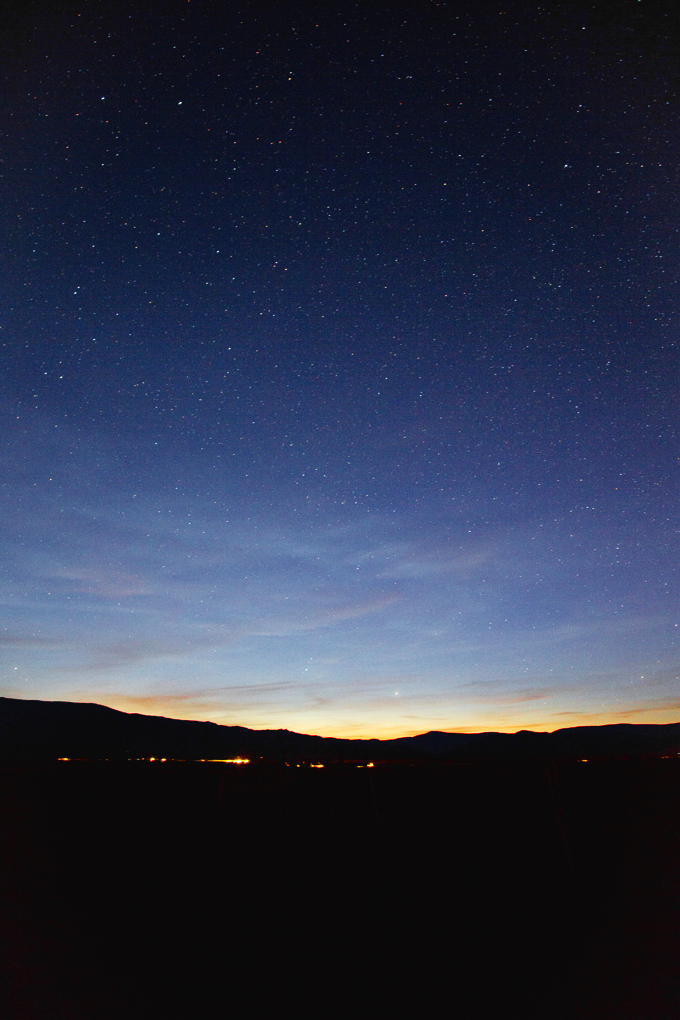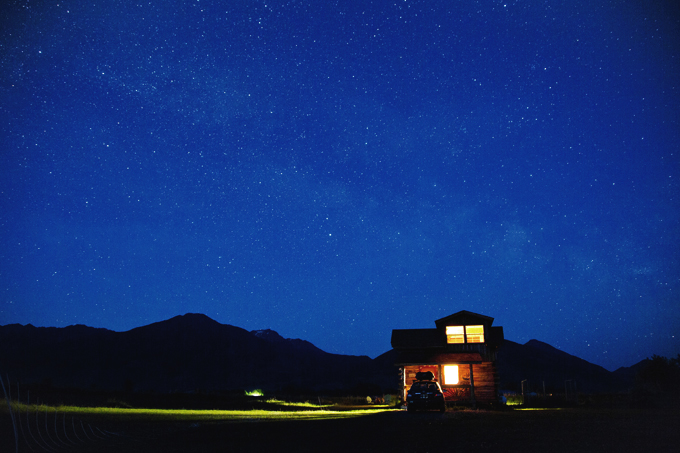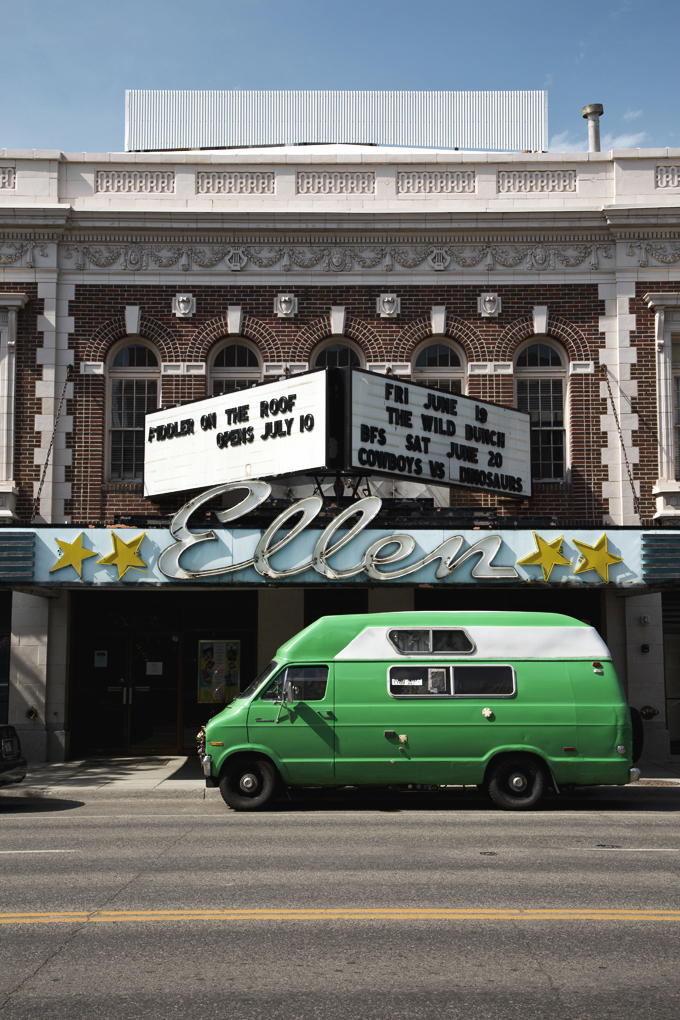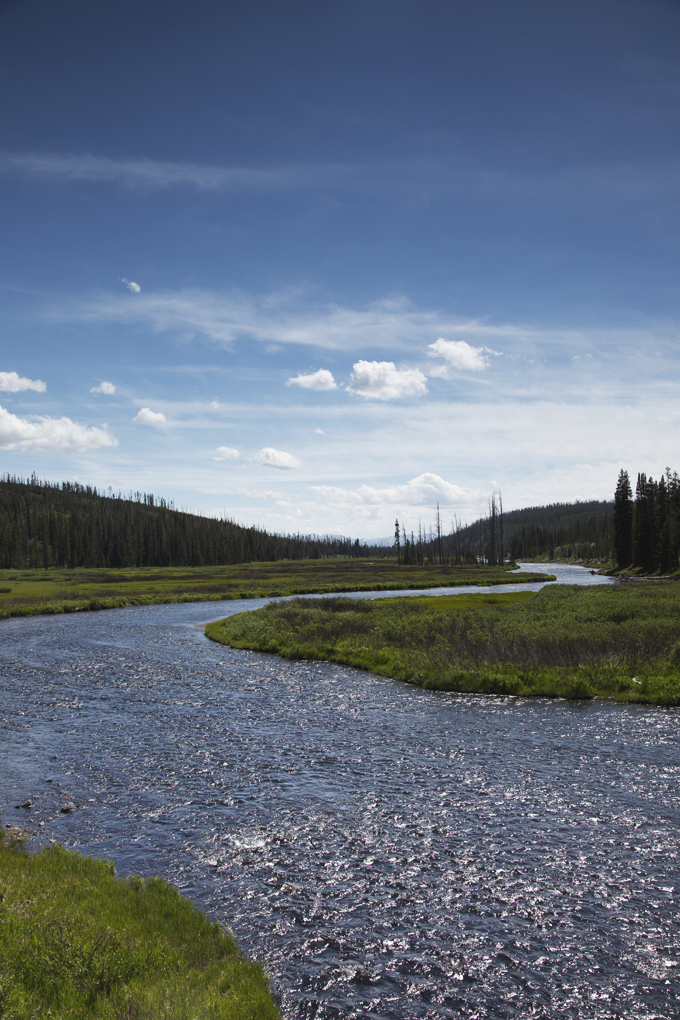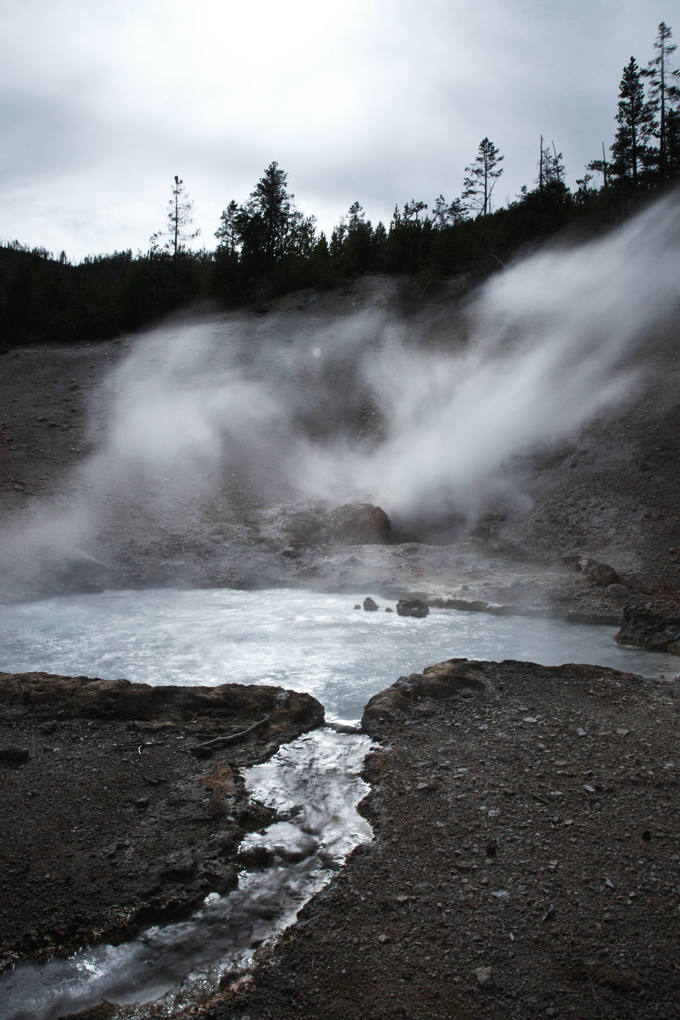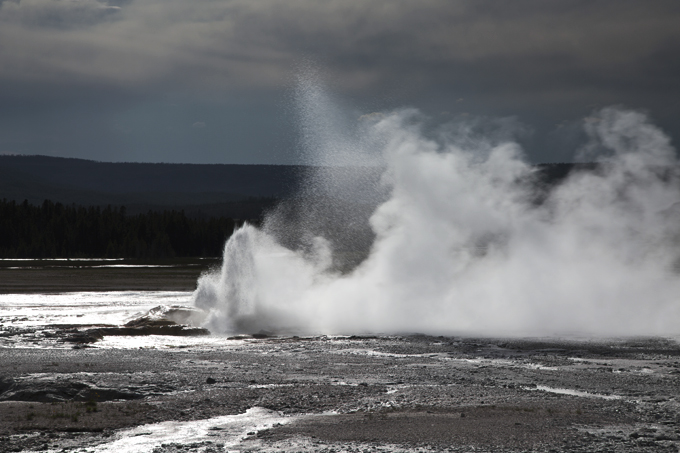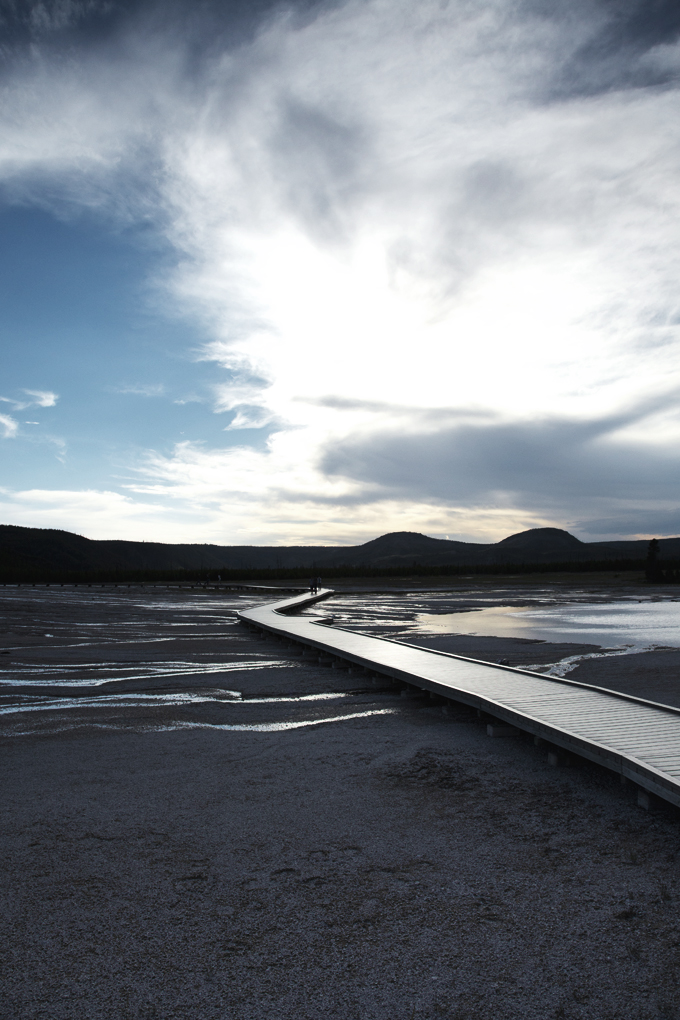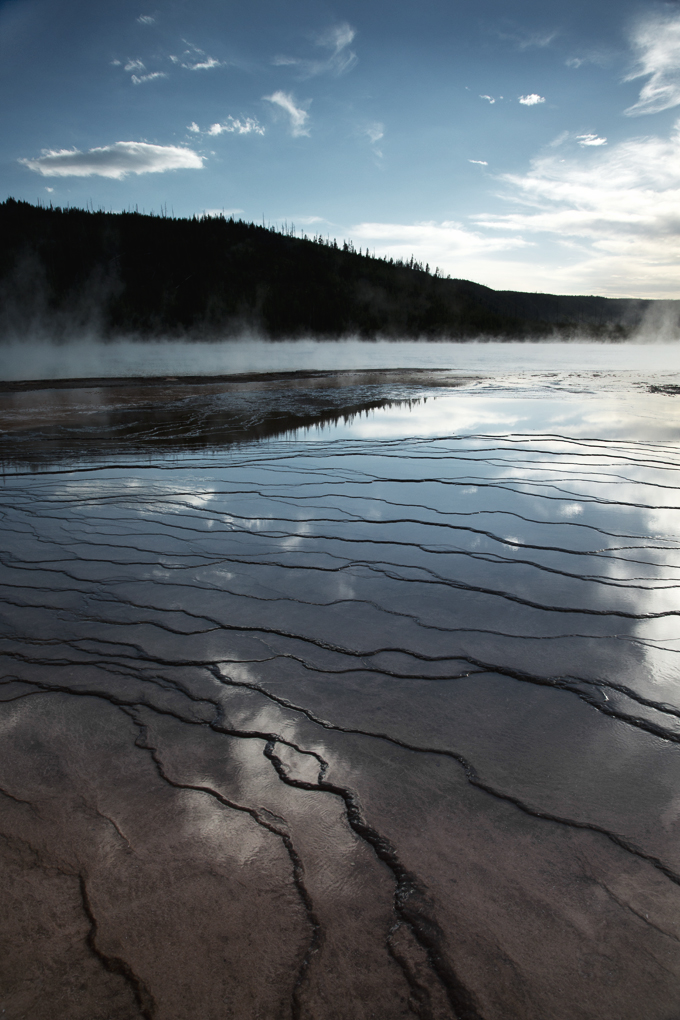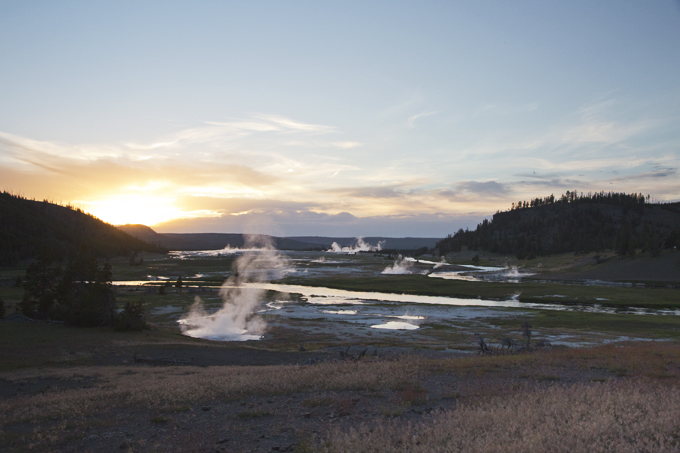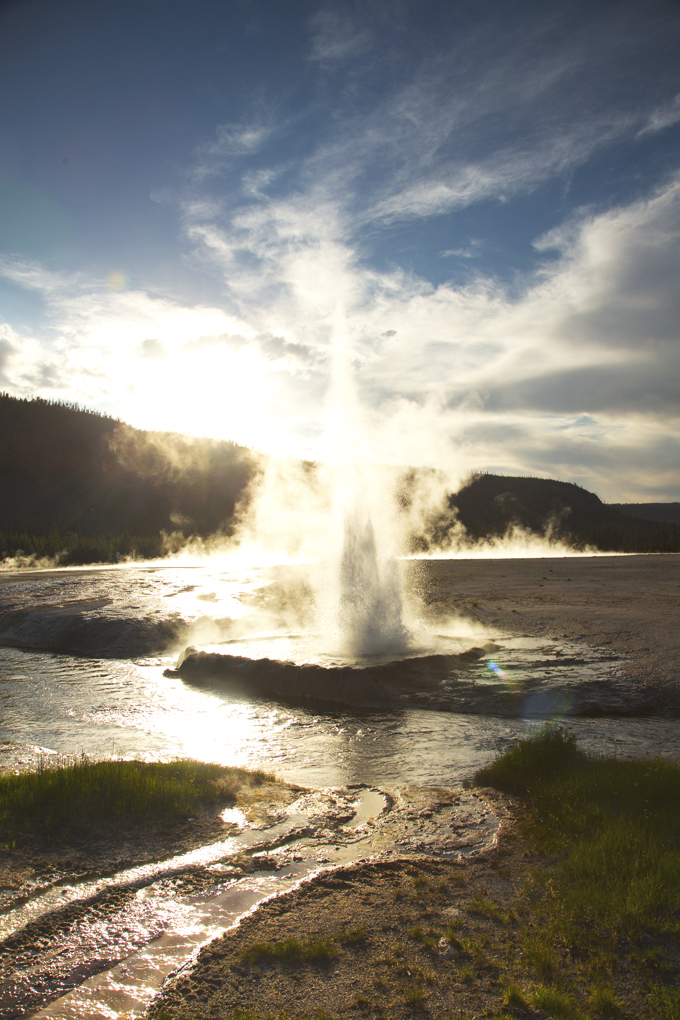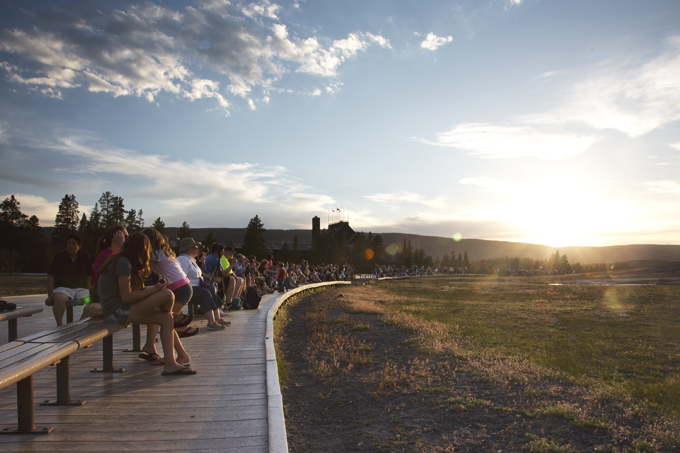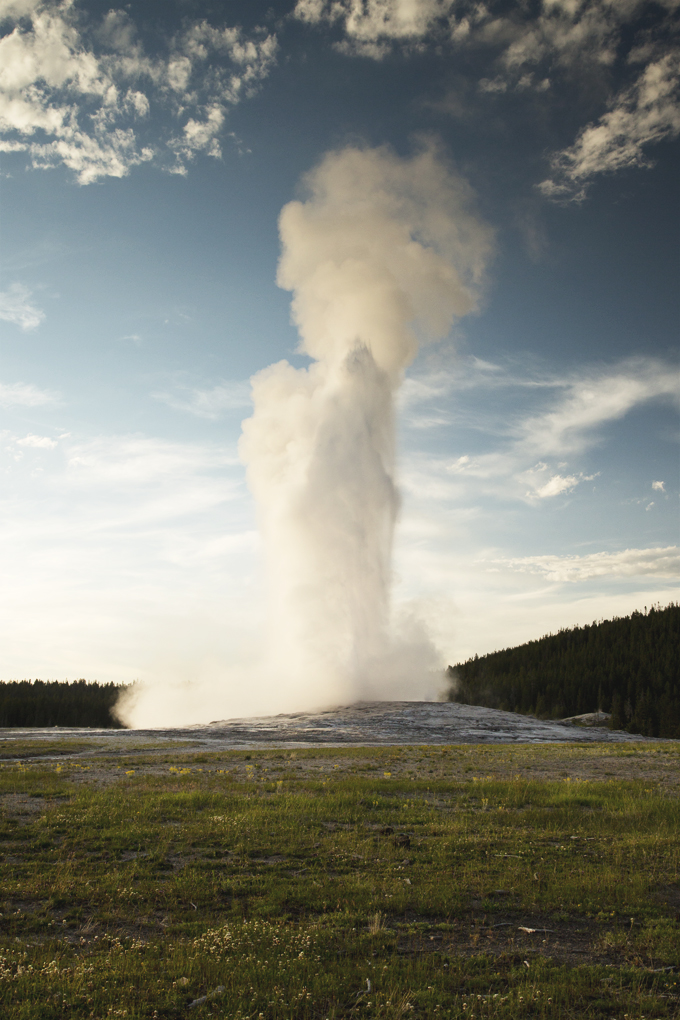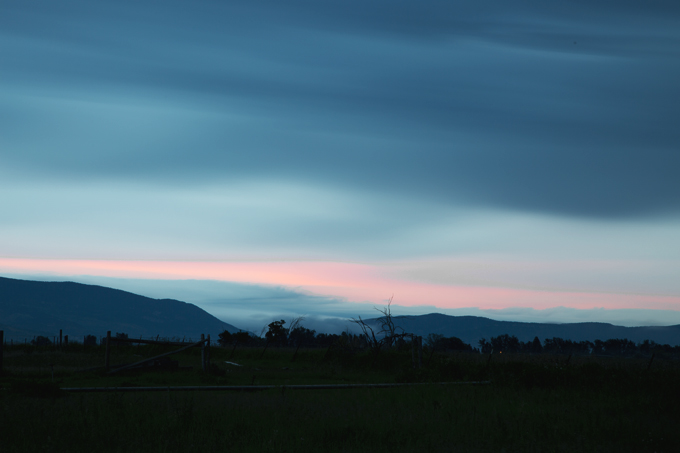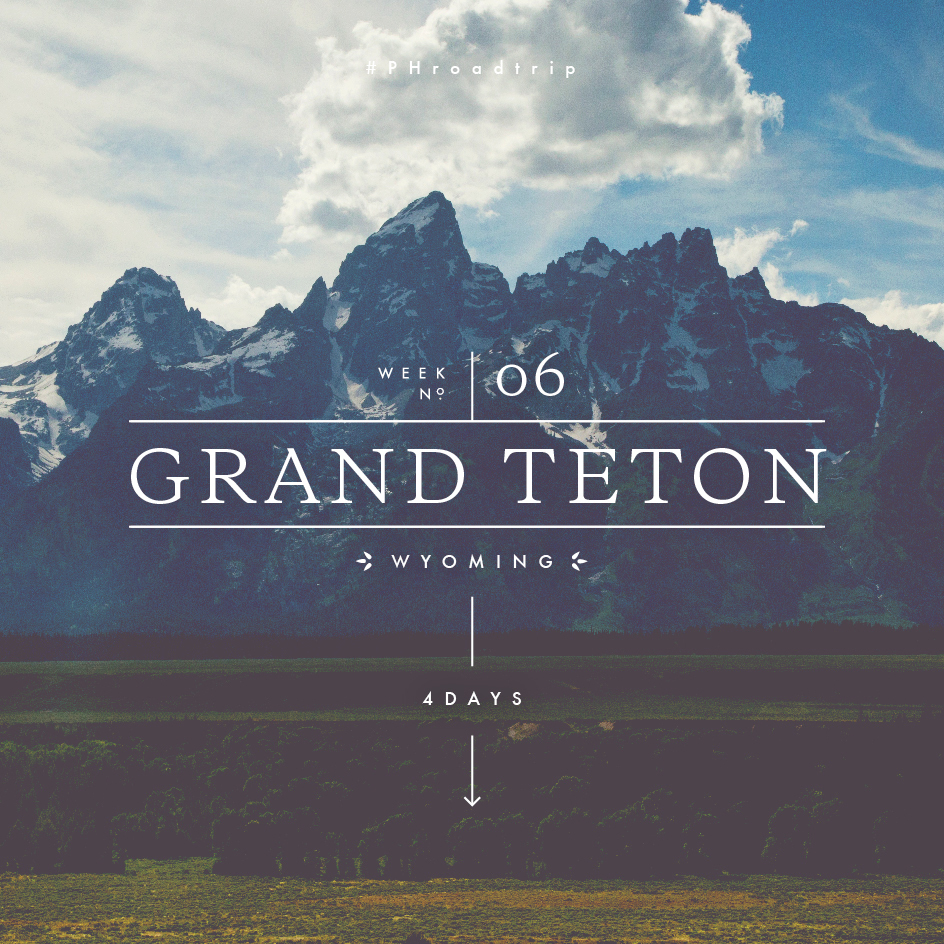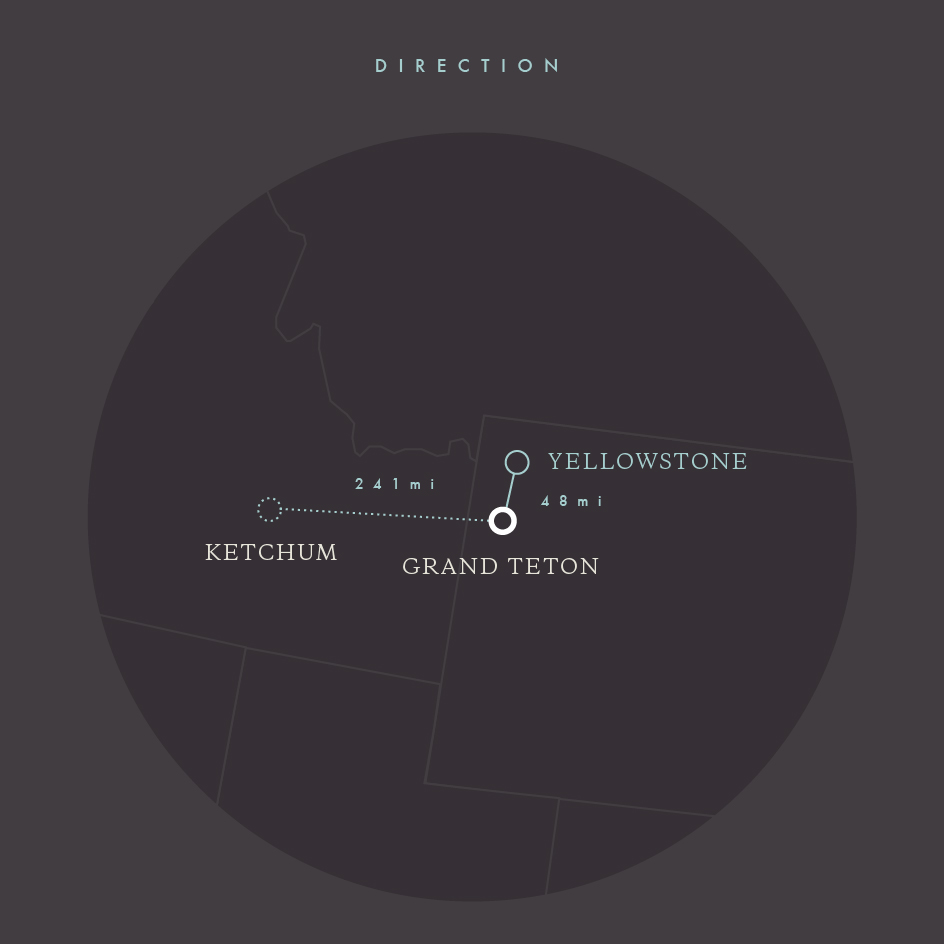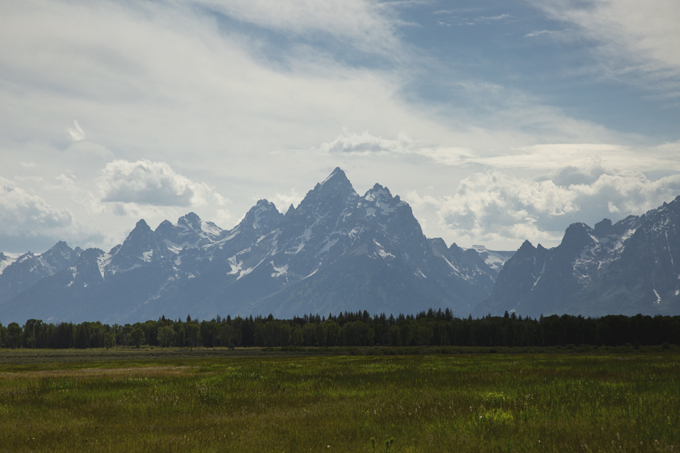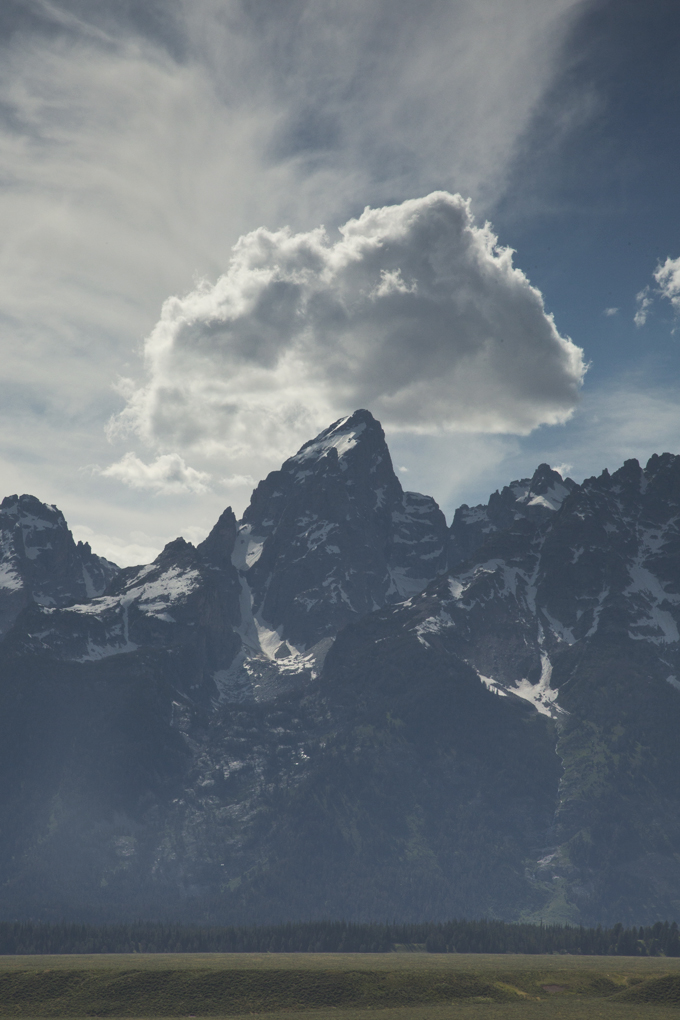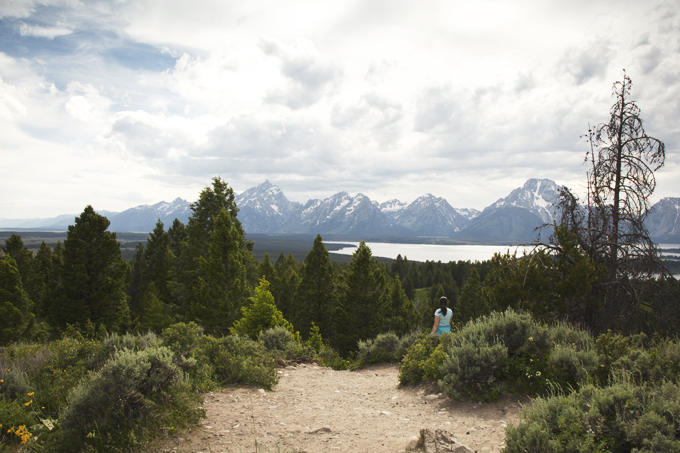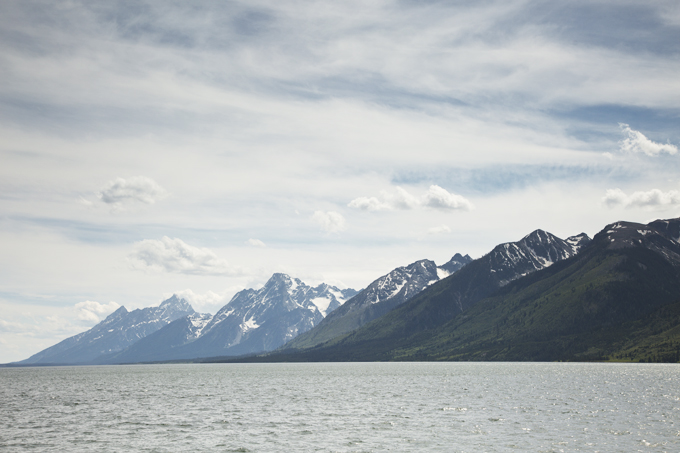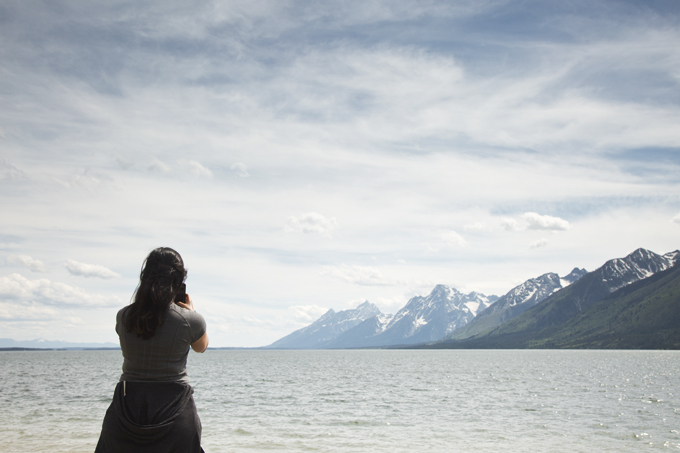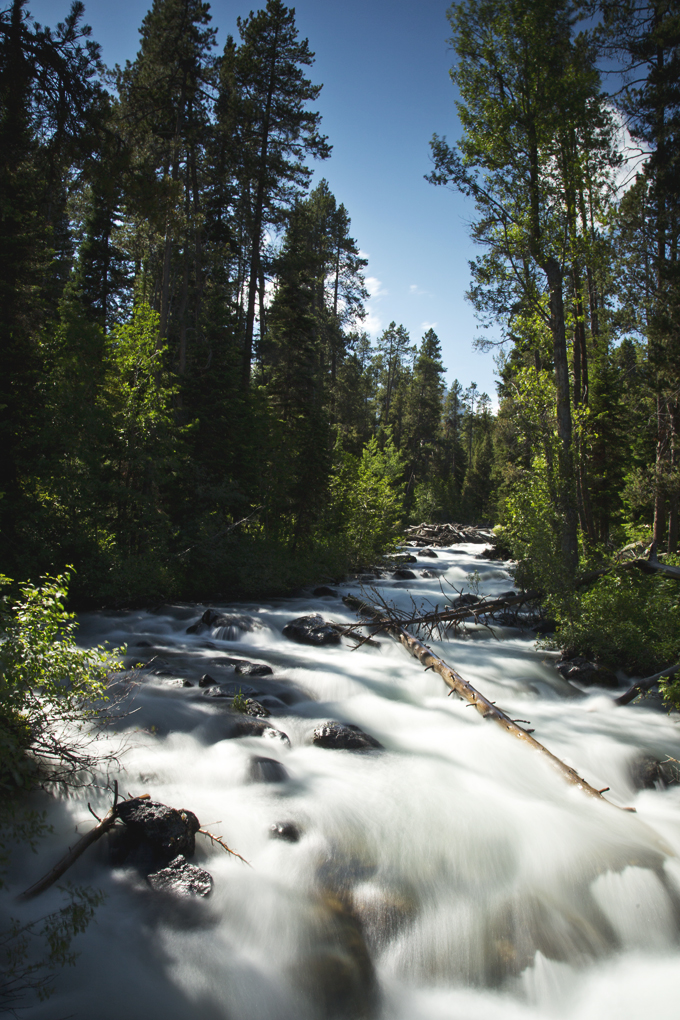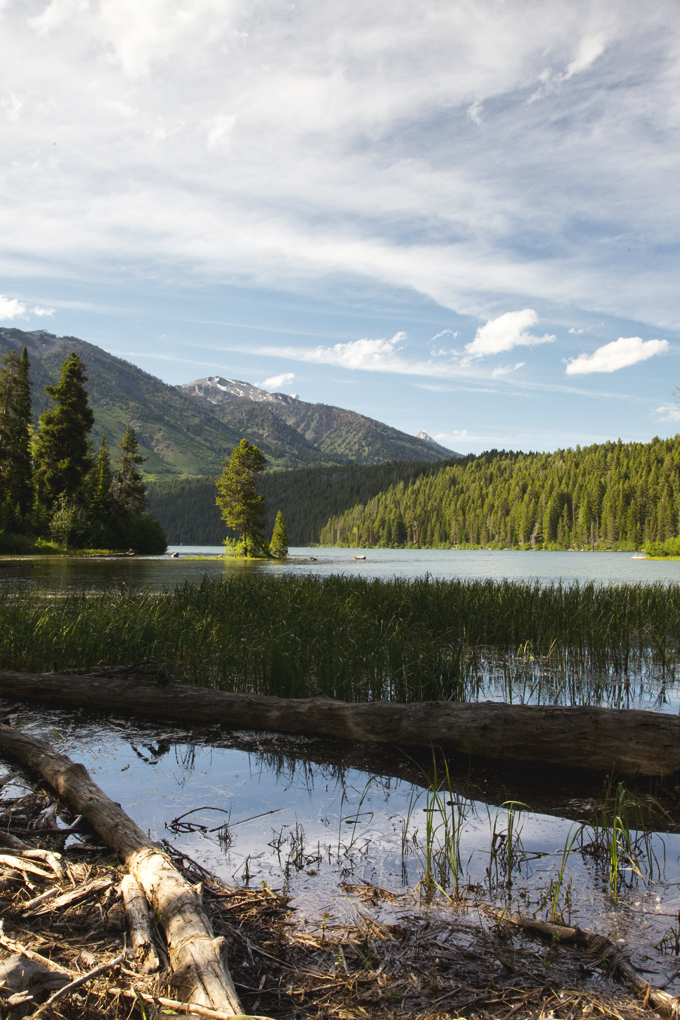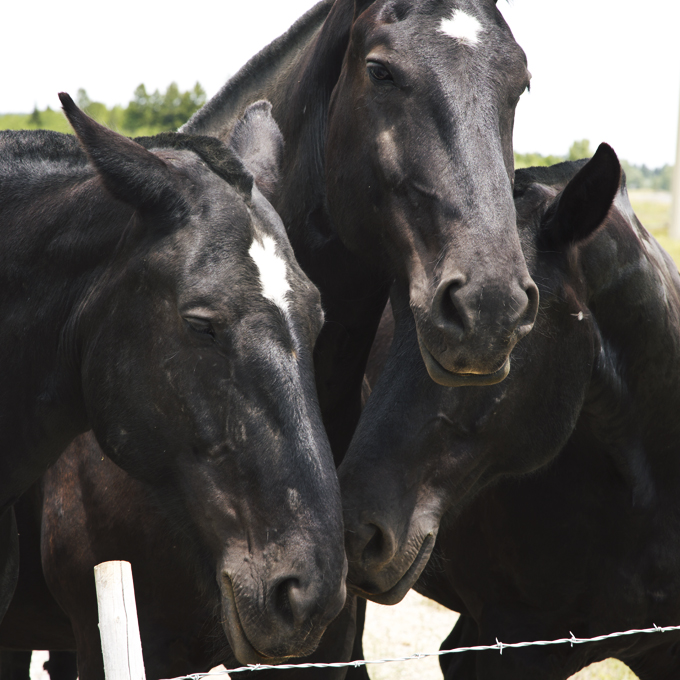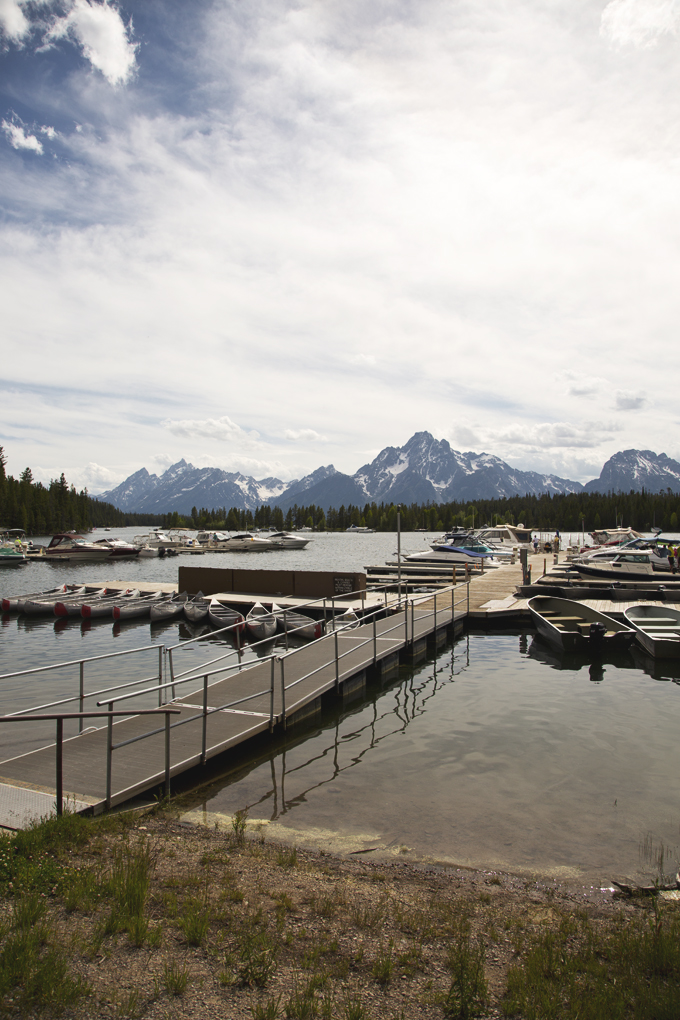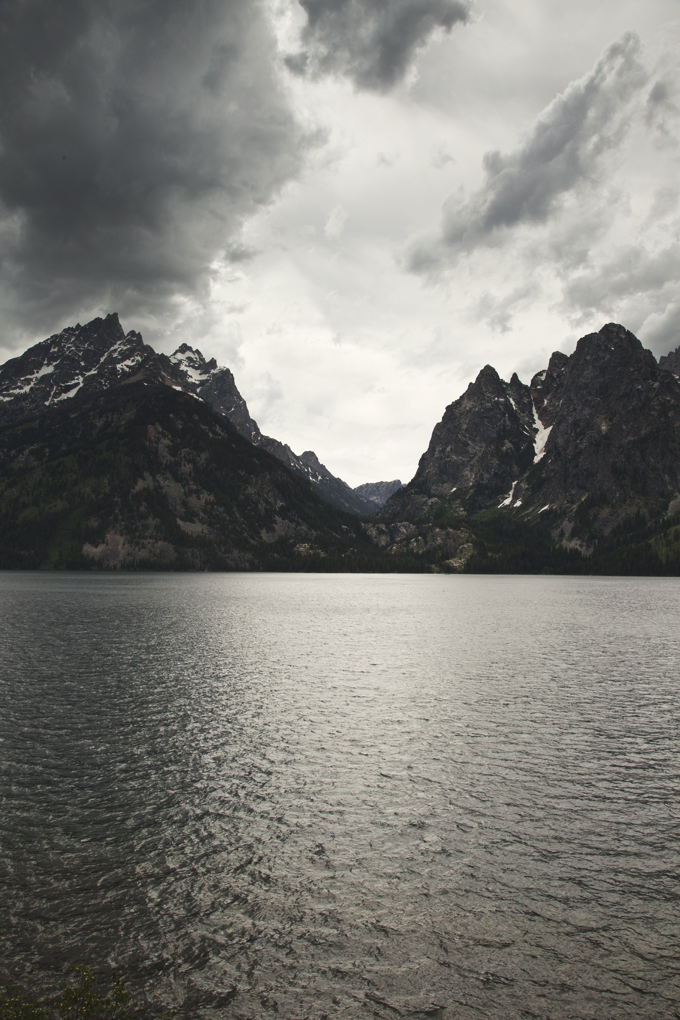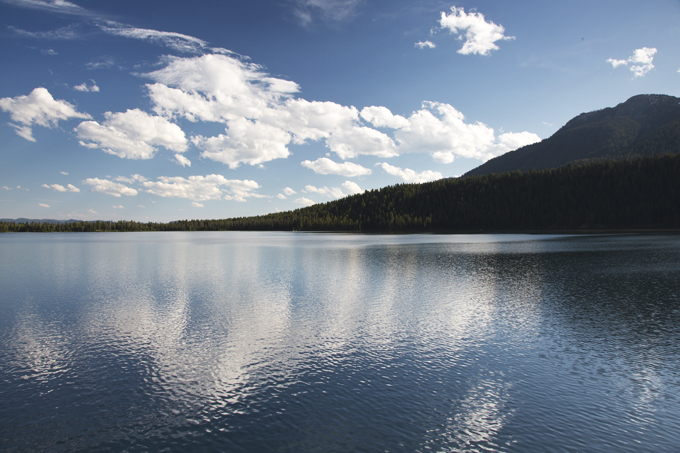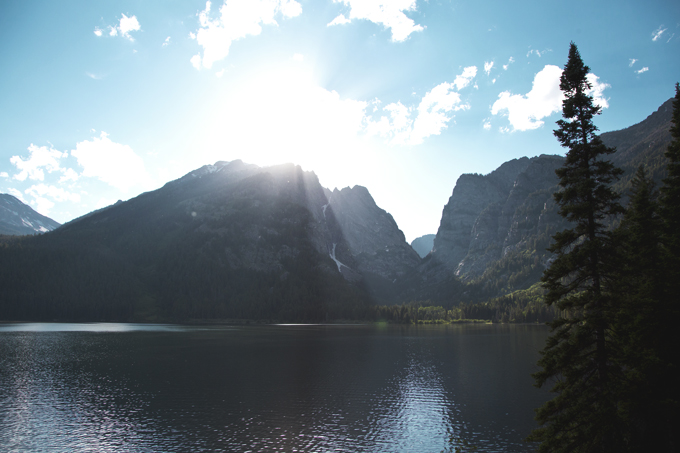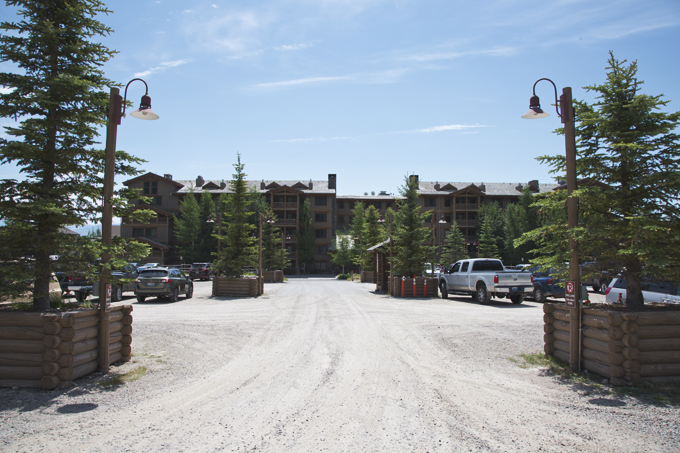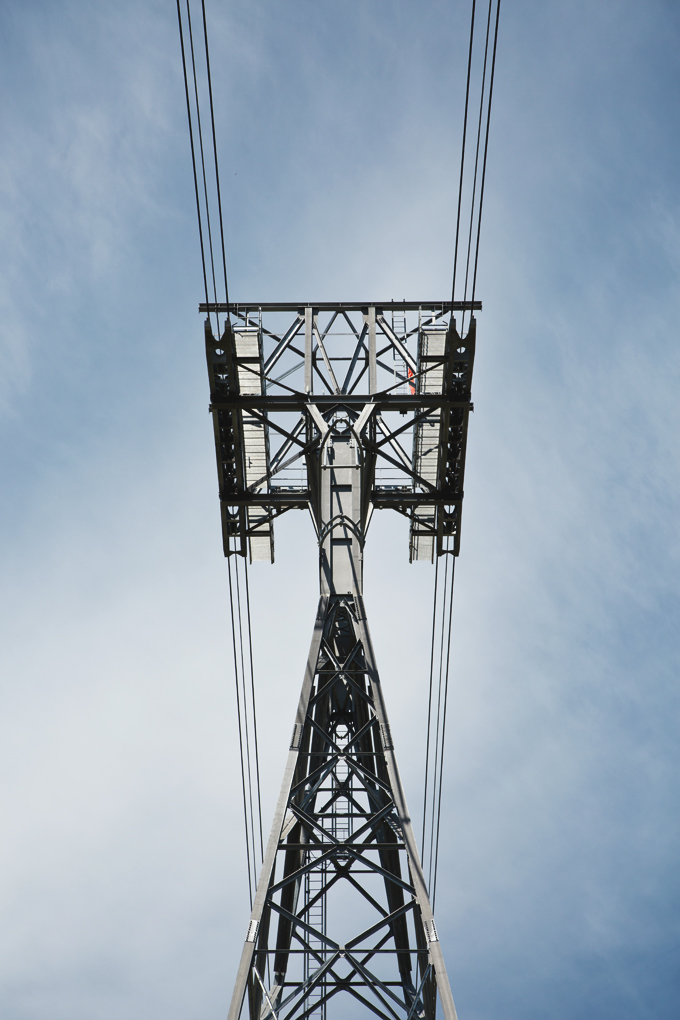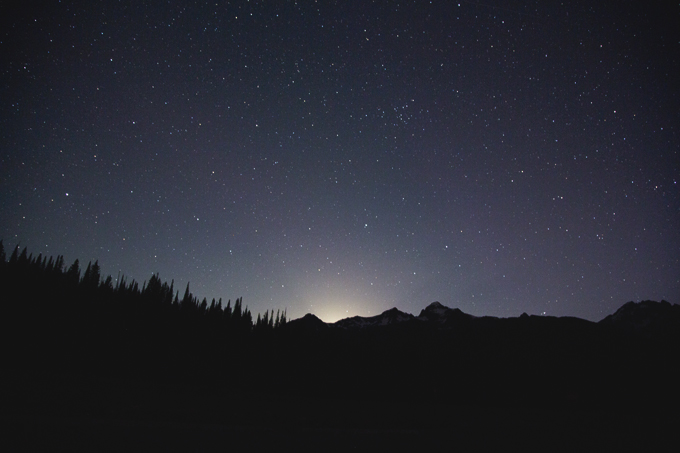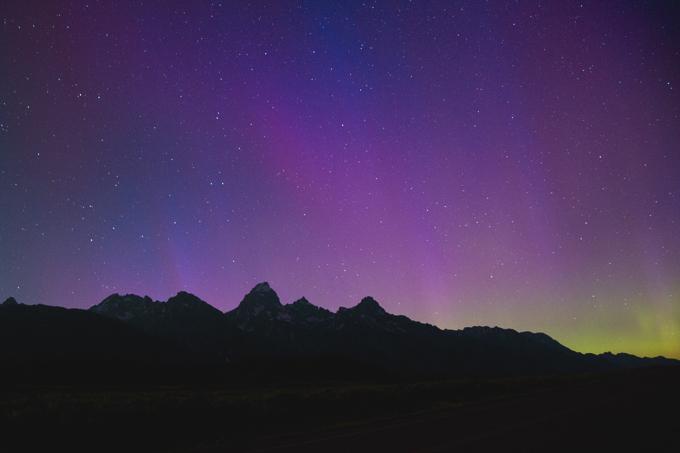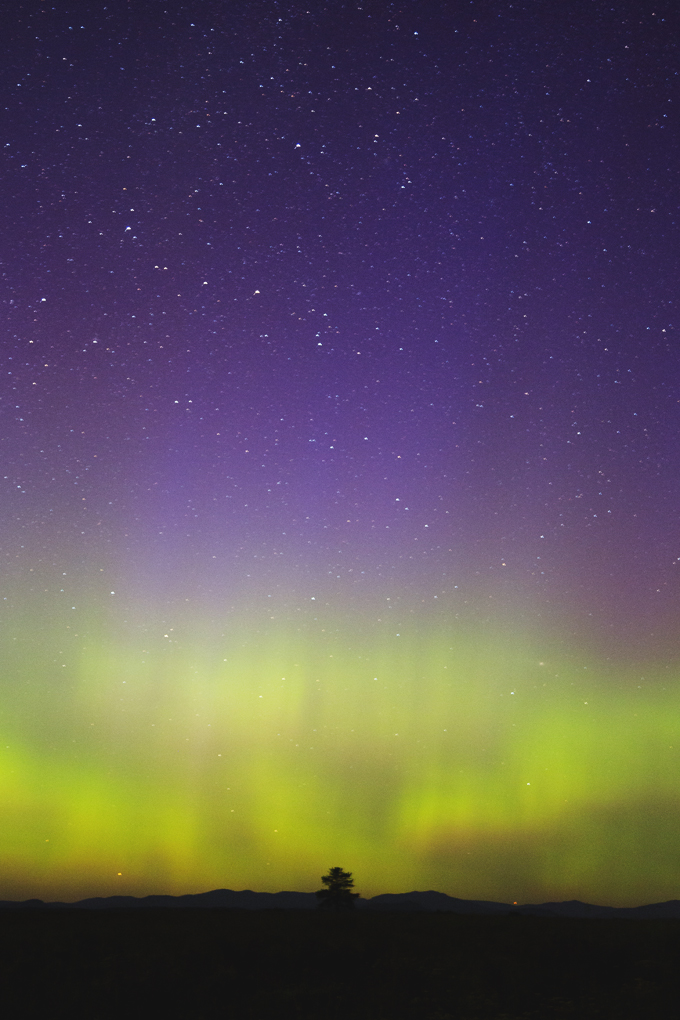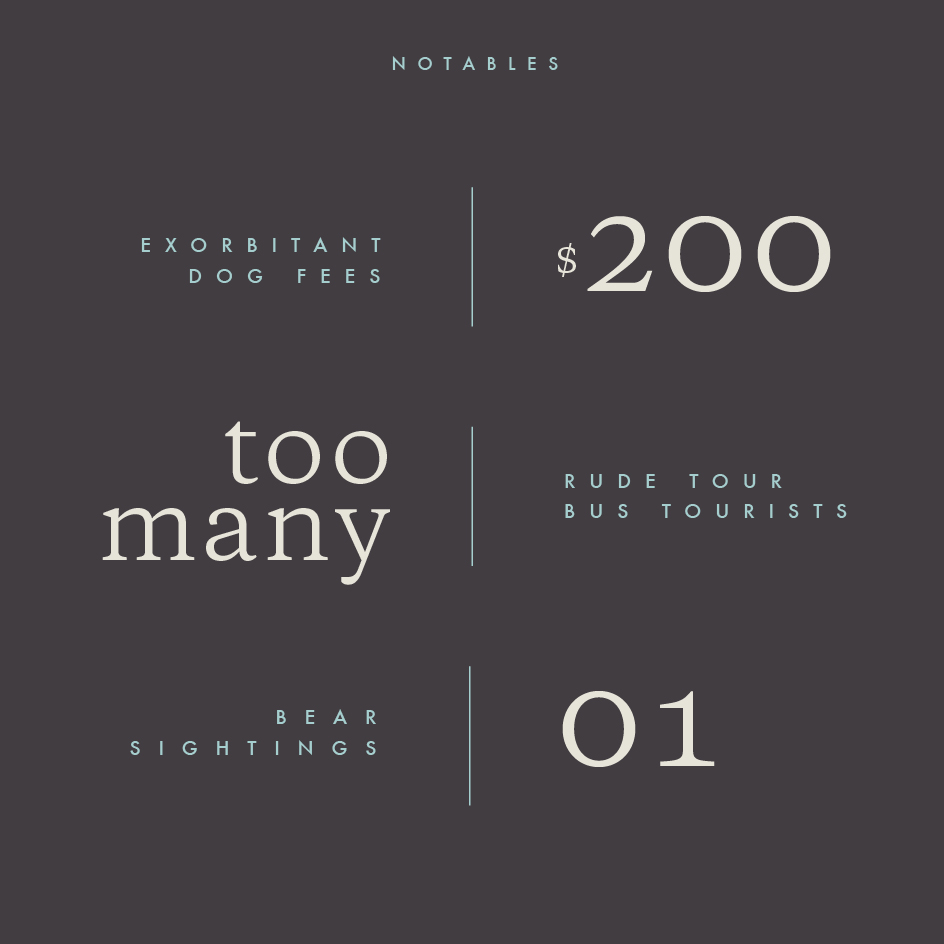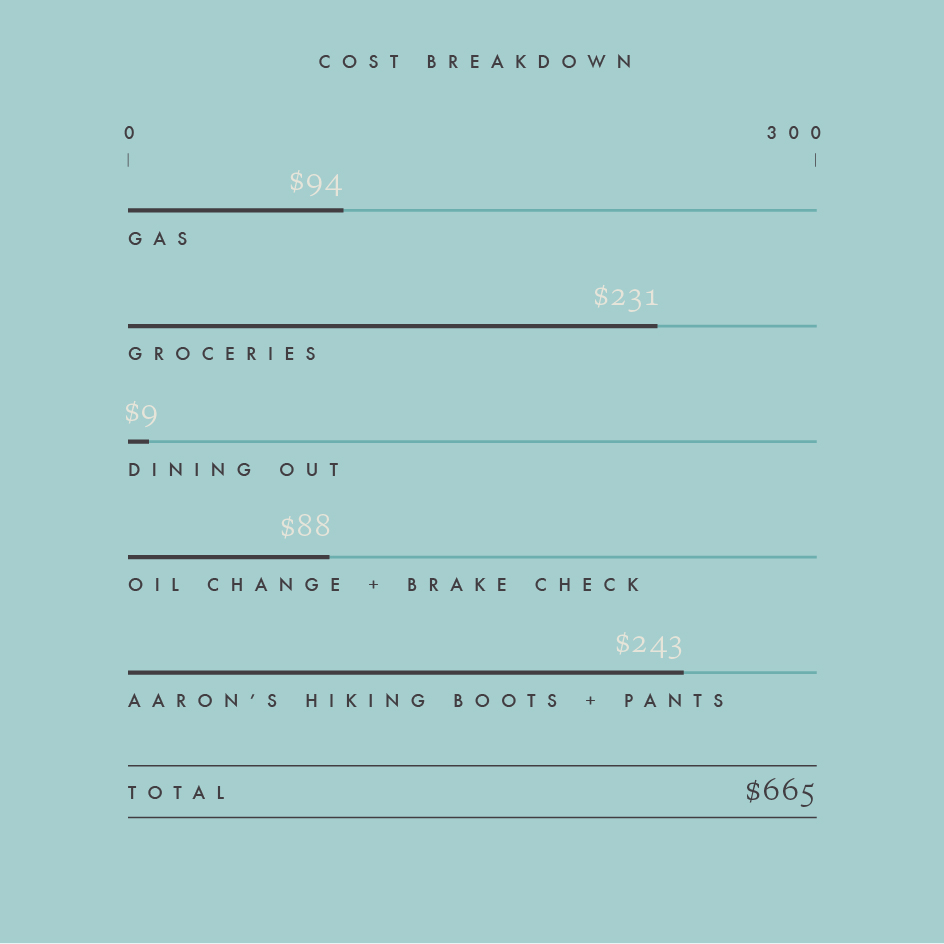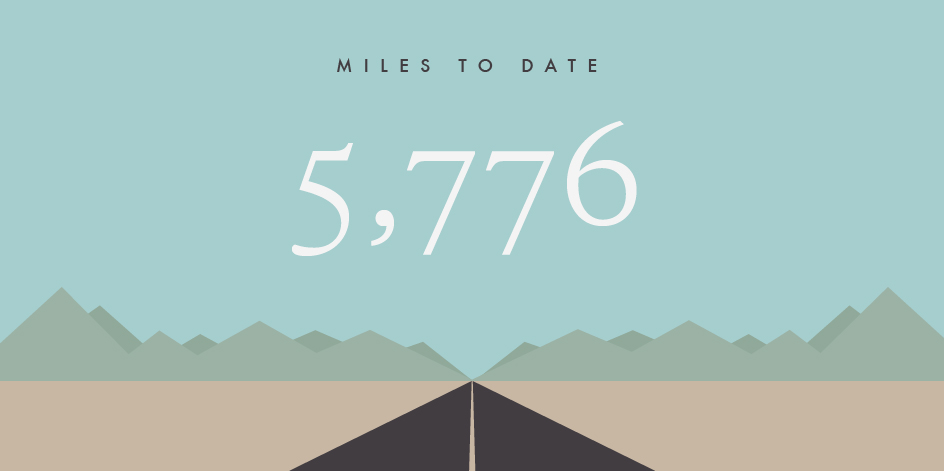 Our cabin in Pray, MT near Yellowstone was quintessentially western with a loft upstairs for the bed that felt like a tree house! We had horses, cows, sheep, and spectacular views of the mountains. You could watch storms roll in from miles and miles in the distance and fog blanket the landscape. I had never seen so many stars.
People told us that Yellowstone is wild and raw in its beauty and the geysers did not disappoint. There is truly nothing like them anywhere else in the States, or most parts of the world. It's unreal to go from grasslands to mountains to natural cauldrons of boiling water and sulphur bursting from the earth—all within a few miles of each other. Midway Geyser Basin with the Grand Prismatic Spring has colors that appear to belong on other planets. Huge rings of the most brilliant aquamarine, ochre and orange…it will leave you awestruck.
Yellowstone gets all the hype, but Grand Teton National Park has the most stunning mountains we've ever seen. They're majestic and regal with their soaring peaks and jagged silhouettes that tower in contrast to the grassy plains around them. We stayed at the Teton Mountain Lodge & Spa in Jackson Hole and loved both the hotel and the location: super walkable, bike-friendly, and with hiking trails immediately outside our room. The rooftop hot tub didn't hurt either.
During our stay in the Tetons, there was a solar flare that brought the Northern Lights into Wyoming. That's the electric green and purple you see in the photos. We couldn't imagine a better backdrop for viewing the shifting colors. It was one of those trip-affirming moments where you can't even believe this is real life.

With the hype of Yellowstone comes city-style rush hour traffic and mega tour buses, mostly filled with foreigners just looking to take a selfie (we've never seen so many selfie sticks in one place). Unfortunately, Yellowstone is a trophy and Facebook photo op to them and they were completely disrespectful of the land. We saw people smoking cigarettes, getting dangerously close to bison, littering, spitting, and a few even harassed our dogs. It detracted from our quiet enjoyment of the park, and it also made for hostile park rangers who (somewhat understandably) seemed to view every tourist as a problem. We wondered what Yellowstone was like pre-iphone.
We had to regularly drive our very much non-off-road car on rocky, dusty roads, which coated our brakes in dirt and made them squeaky. We figured better safe than sorry and took the car to a mechanic. After half a day of sitting in a crappy Albertson's parking lot with no internet or cell service and Honey and Barley whining about the injustice of it all, we learned that we have 75% of our brake pads left (plenty). As we were leaving the auto shop, we noticed a Whole Foods-like market down the street with free wi-fi and outdoor seating. It really is time to get Verizon.

veggie sausage quinoa & kale / chickpeas greens & toast "croutons" / massaged kale superfood salad