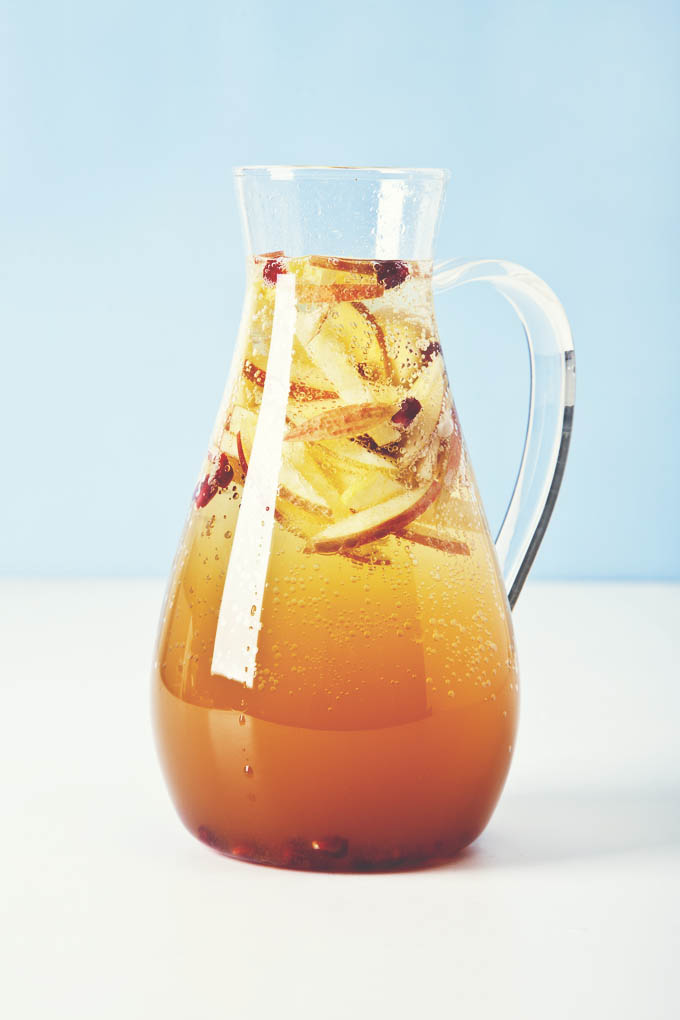 When I told Aaron we'd be photographing this festive little sangria number over the weekend, he asked me if I was sure I wanted to post two drink recipes in a row. Um…yes?
Since we're coming up on New Year's Eve in a few days, I thought we should all be prepared. Cranberry Ginger Kombucha Mimosas at brunch, Sparkling Pomegranate Apple Cider Sangria at dinner, flutes of champagne at midnight. That sounds good, no?
Confession time: I'm not a big drinker at all, which is why every cocktail recipe I've ever posted is something like equal parts juice or fizzy water to alcohol. It helps with the hydration, but mostly I'm a wuss when it comes to anything stronger than a wine spritzer. Aaron and I are polar opposites in this regard, as he prefers what sommeliers would classify as palate killers—the biggest, boldest reds, or scotch whenever that's an option. I can't even get down the tiniest sip of scotch without wincing. Suffice it to say, this sangria is for me! And you! …if fruity and sweet cocktails are more your flavor.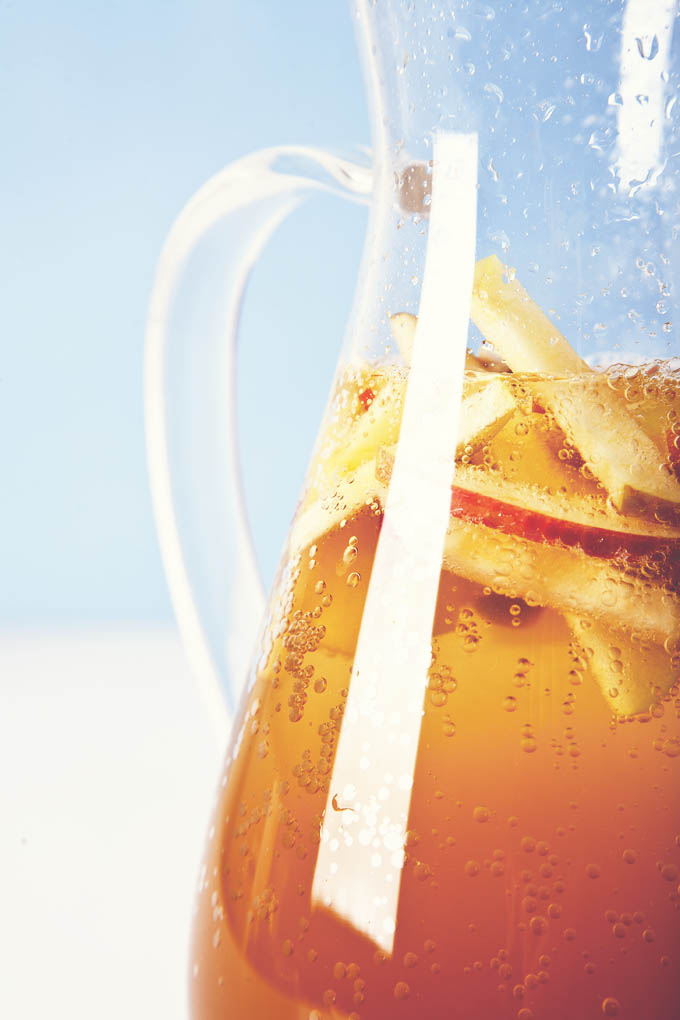 I've been making variations of apple cider sangria for the last few winters and it's one of my most favorite adult beverages. It's a great way to sneak in more apple cider, for those of us who are apple-cider-obsessed, and the addition of pomegranate arils makes for one seriously good-looking drink. You can cap it at the sparkling white wine, or up the ante with an additional generous pour of light rum, brandy, or cognac. All three liquors work well, so go with whichever you have on hand or think you'll sip post-sangria-making. This recipe is ideal for a crowd because you can make a big pitcher in advance and then simply set out some glasses, ice cubes, and cinnamon sticks for garnish when your guests arrive. Less time behind the bar (or in the kitchen), and more time mingling.
Cheers!