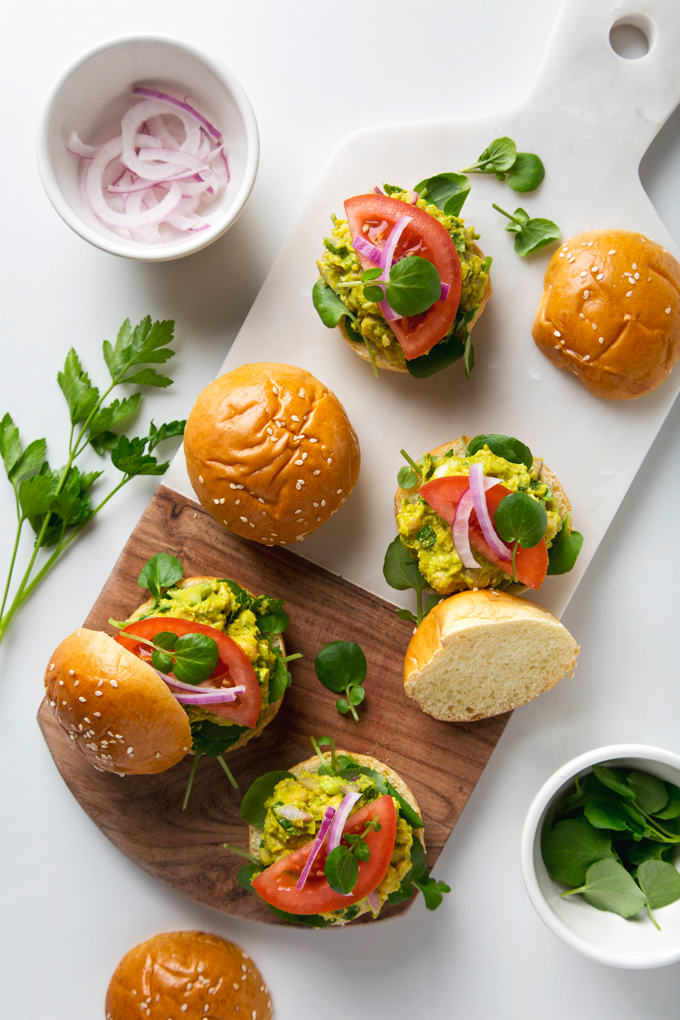 A handful of years ago, I started experiencing some pretty intense allergies. When I think back, they actually began in college, but they didn't dramatically impact my day-to-day until I was in my mid-twenties. I was perpetually congested and stuffy, I had daily headaches, eczema flare-ups, and itchy, puffy eyes. I started to question whether I had food sensitivities and even tried a few different elimination diets and "cleanses" to see if I could rule anything out. After having some testing done, it turns out I have lots of environmental allergies (pollen, mold, cats, dogs!), and sometimes the pollen causes me to have cross-reactions with food, but I don't have any actual food allergies.
Pre-diagnosis, most of the "cleanses" I did made me feel terrible—low energy, grumpy, and bored. But there was one called the Crazy Sexy Diet that made me feel awesome. It was a 21-day program consisting of whole, vegan, and gluten-free foods with daily green juice and tons of fresh fruits and vegetables. I'm not convinced that gluten has ever been a real issue for me; it's more that whenever I eliminate it, I also cut way down on junk food and sugar. One of my favorite meals from the CSD program was a tofu "eggless" salad that I loved so much, I adapted it to make my own version. For today's recipe I've reimagined it again, this time using chickpeas instead of tofu and mashed avocado instead of vegan mayo.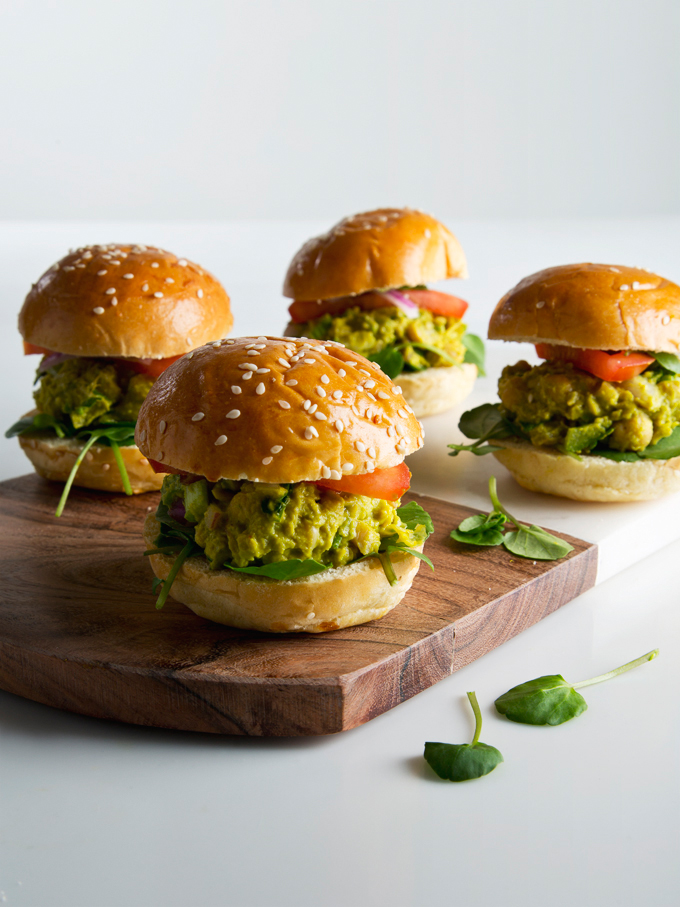 I think like a lot of vegetarians and vegans, I sometimes rely a bit too heavily on tofu for my protein. That's why for this latest version I wanted to mix things up. Chickpeas are great because they're also high in protein and lend some texture, and the avocado provides loads of healthy fat and a creaminess that you need in any good "eggless" salad. There's lemon juice for brightness, tahini and turmeric for a little earthiness and anti-inflammatory power, and diced celery and red onion for crunch. I made mine on mini slider buns (not gluten-free) because they were too cute to pass up when I was grocery shopping, but you could serve your avocado chickpea salad in lettuce or collard green wraps, or on toasted brown rice bread if you like.
I'm hesitant to do the full 21-day CSD program again since it's kind of high maintenance for this stage of my life, but I'm debating bringing back a less formal version. Maybe it could be a 1-2 day a week routine, or a modified version until dinner sort of thing. Do you do something similar? If so, I'd love to hear your thoughts! I'm always looking for ways to eat for more optimum health (without giving up dessert, of course).