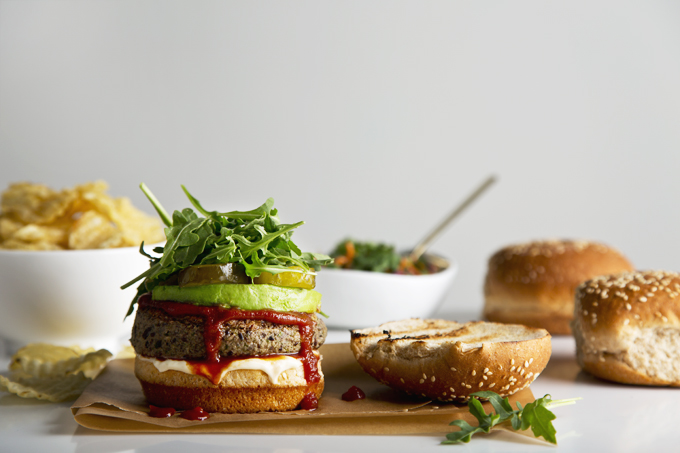 I'm a big believer that everyone needs a few really easy and healthy meals in their recipe repertoire. Recipes you can turn to when life gets extra busy, your fridge gets extra sparse, and you'd rather be curled up on the couch watching Catastrophe (or Silicon Valley—there's so much good TV!) and eating coconut milk ice cream straight out of the container. This gluten-free and vegan black bean burger recipe is perfect for those days because it's made from 6 simple, good-for-you ingredients and it only takes 15 minutes to prepare.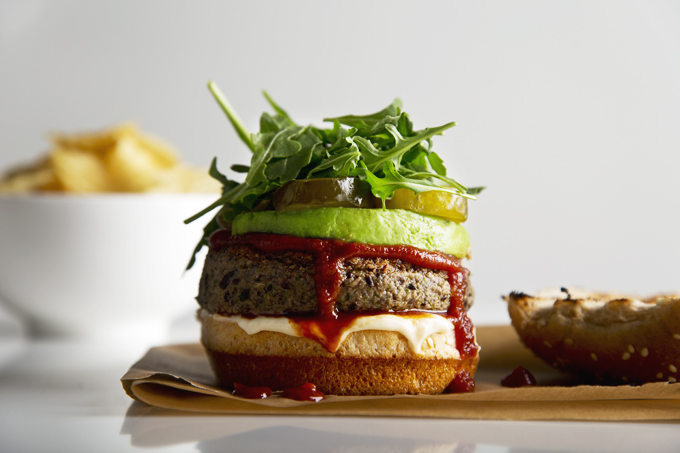 Like a lot of the recipes I share, this one was inspired by Aaron, who tossed a couple packages of pre-made veggie burgers into our grocery cart one week…and the next week…and the next. It became a habit and while the ingredients could have been a lot worse, they could have been better (and less expensive) too. Around the time I decided to make more of our weekly staples from scratch (cashew cheese, non-dairy yogurt, granola, etc), I also started playing around with making our veggie burgers. I knew that if I was going to make them a weekly thing, they needed to be easy, fast, and perhaps most important—a burger we wanted to eat.
In addition to being 6 ingredients and 15 minutes to make, these gluten-free black bean burgers are high in protein and hold their shape really well. There's no crumbling or falling apart mid-bite, and the flavor isn't so pronounced that you're likely to get sick of them in a hurry. They lend themselves to whatever you have on hand—change up the beans, play around with the herbs, or throw in some mix-ins. We served ours with a Chopped Power Green Salad from Terra's Kitchen, plus some sea salt kettle chips (because balance).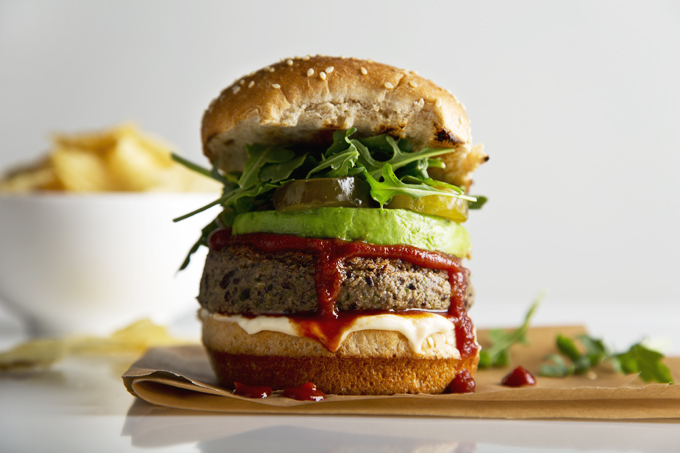 For the last few months, we've been alternating between vegan black bean burgers and white bean burgers (swap the cilantro for parsley and the lime juice for lemon and you have a completely new meal!). I also keep things interesting by switching up the toppings, with cashew cheese, ketchup, pickles, greens, and avocado being my current top picks. Sometimes a few chips make their way in there too.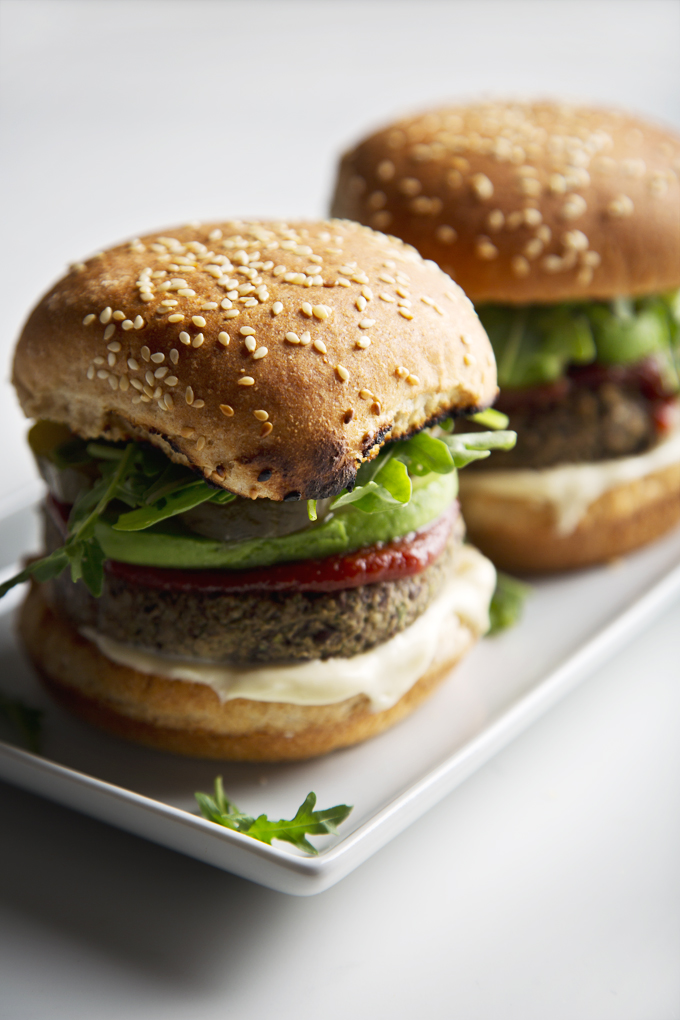 ---
Thank you to Terra's Kitchen for sponsoring this post!