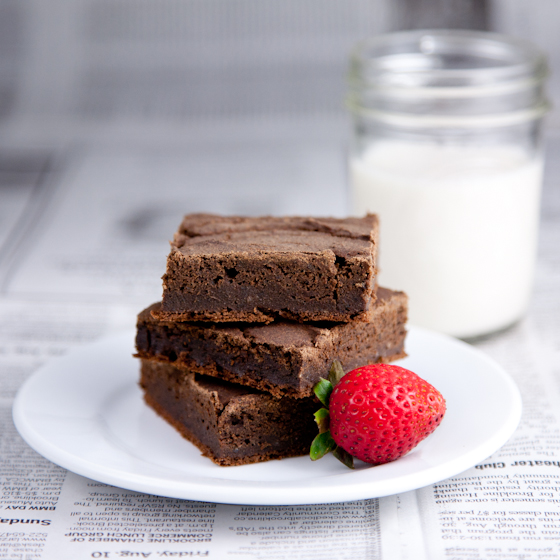 After my stomach forgave me for last weekend's cinnamon bun situation, I developed a fierce craving for chocolate. What else is new, right? I've stopped keeping chocolate in the house, which is surprisingly less earth-shattering than I expected, so that it forces me to make something with cocoa powder, rather than mindlessly eating a pre-made bar or housing a bag of chocolate chips.
Normally, I'll just throw together a smoothie or freeze a mixture of cocoa powder, coconut oil, and stevia and get on with my day, but I felt like making brownies, even with the 87% humidity. And not only did I feel like turning on the oven, I wanted to challenge myself to create something vegan, gluten-free, oil-free, and with no processed sugar. I know some people are already rolling their eyes and yelling at me through their computer screens, so let me give you something to get even more up in arms about: I also wanted to use black beans.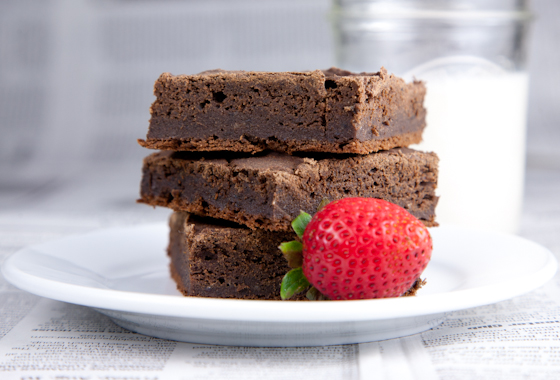 Perhaps the most polarizing ingredient when it comes to sweets, beans in desserts really seems to set people off. I am very much of the mindset that if you want to indulge in the real deal, you absolutely should go for it. Life is too short to pretend that things like coconut butter spread between two dates tastes like an Oreo. It doesn't. I happen to like those ingredients, but Oreos they are not.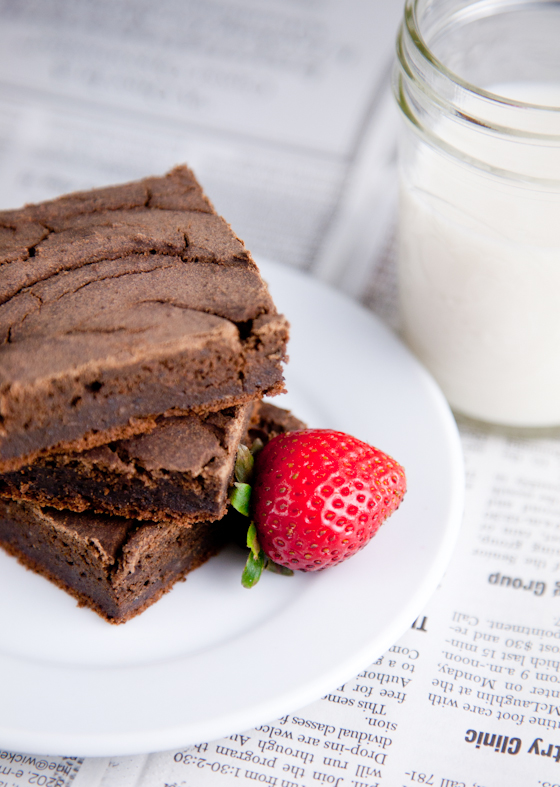 Sometimes though, I want a dessert I can feel good about eating. One that isn't going to spike my blood sugar, make me crash an hour later, and then send me on a quest for my next sugar fix. And sometimes, I want to eat a brownie for breakfast. These are those brownies.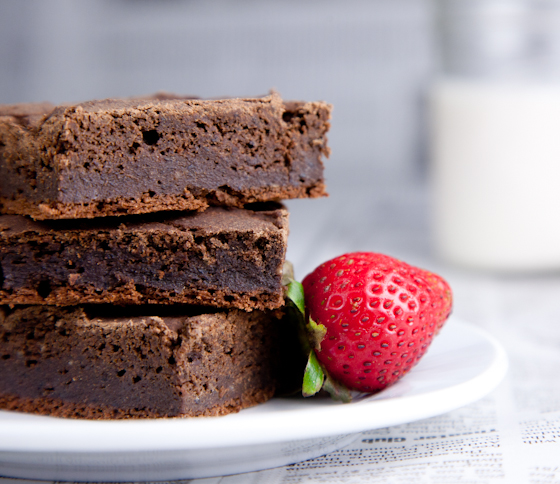 While there's no denying they don't taste like a Betty Crocker mix, I like them in their own right. They're naturally and lightly sweetened with mashed bananas and a little agave nectar, super chocolatey from the hefty dose of cocoa powder, and dense and almost fudge-like from the black beans.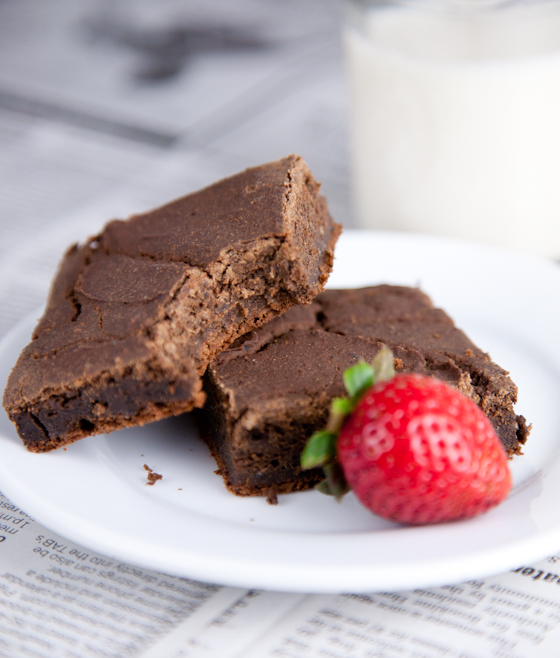 And about those beans – I blended them for several minutes with the other wet ingredients and essentially turned them into a puree. Taste and texture-wise, you'll never know they're there.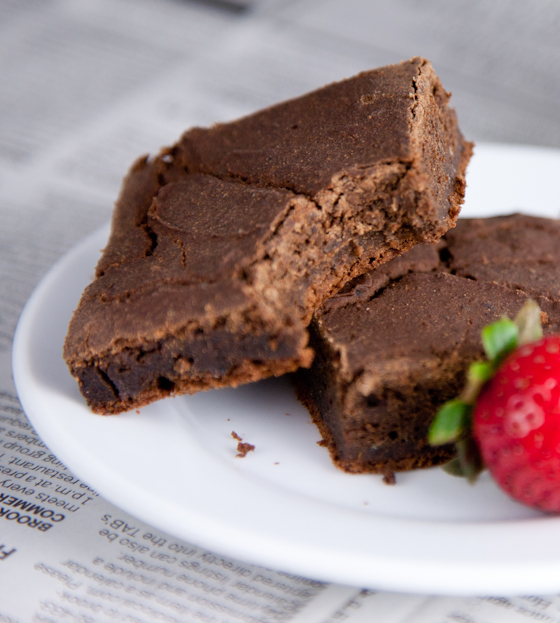 If you feel like making these brownies more indulgent, here's where that coconut butter comes into play:  spoon the coconut butter straight out of the jar onto your brownies or mix it with some cocoa powder and a splash of non-dairy milk for a healthy alternative to chocolate frosting. Coconut butter is magical.