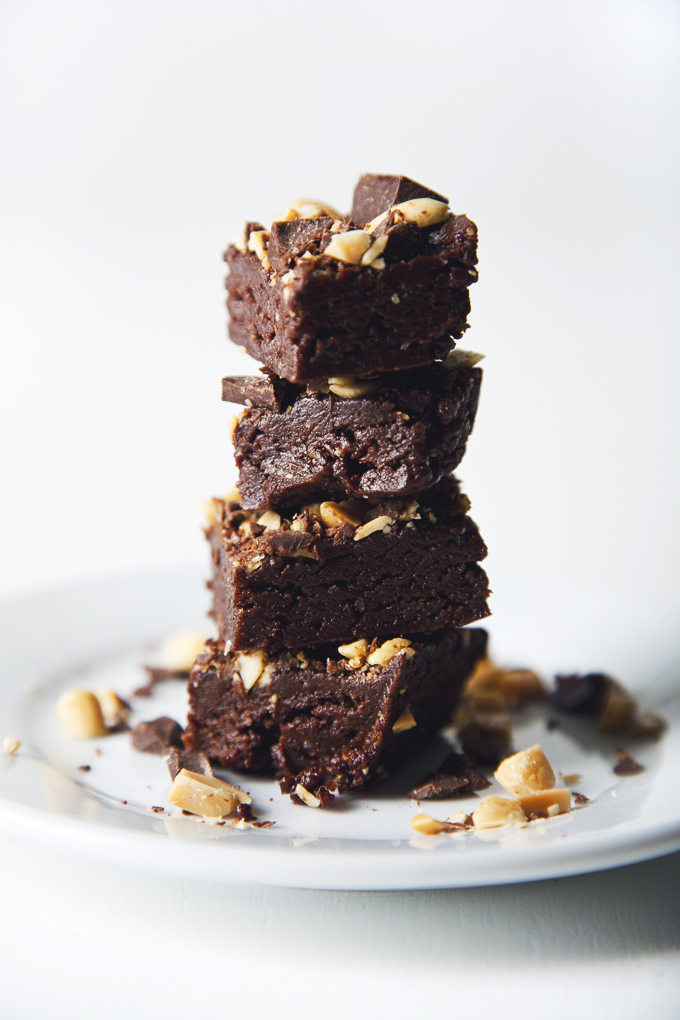 Rich. Chocolate-y. No bake. 7-ingredients (including salt!). Extra chewy. Peanut buttery.
These simple vegan brownies are for all of my fellow chocolate and peanut lovers out there. We're doing a 180 from the classic frosted vegan sugar cookies I posted earlier this week—this time showing that whole food, refined sugar-free, vegan AND gluten-free dessert can still be decadent and satisfying.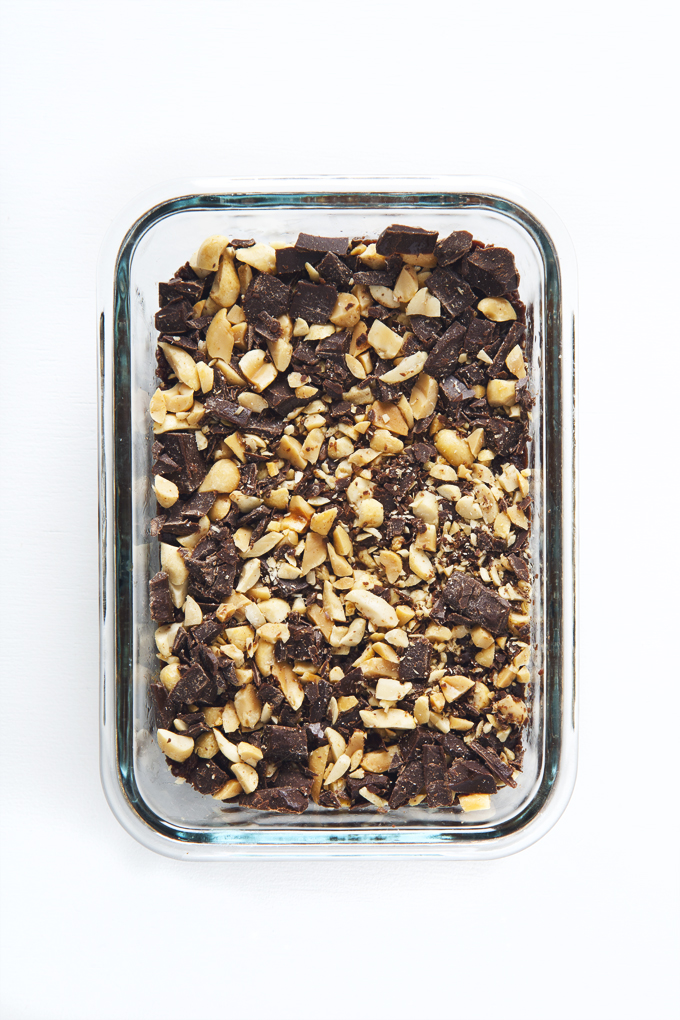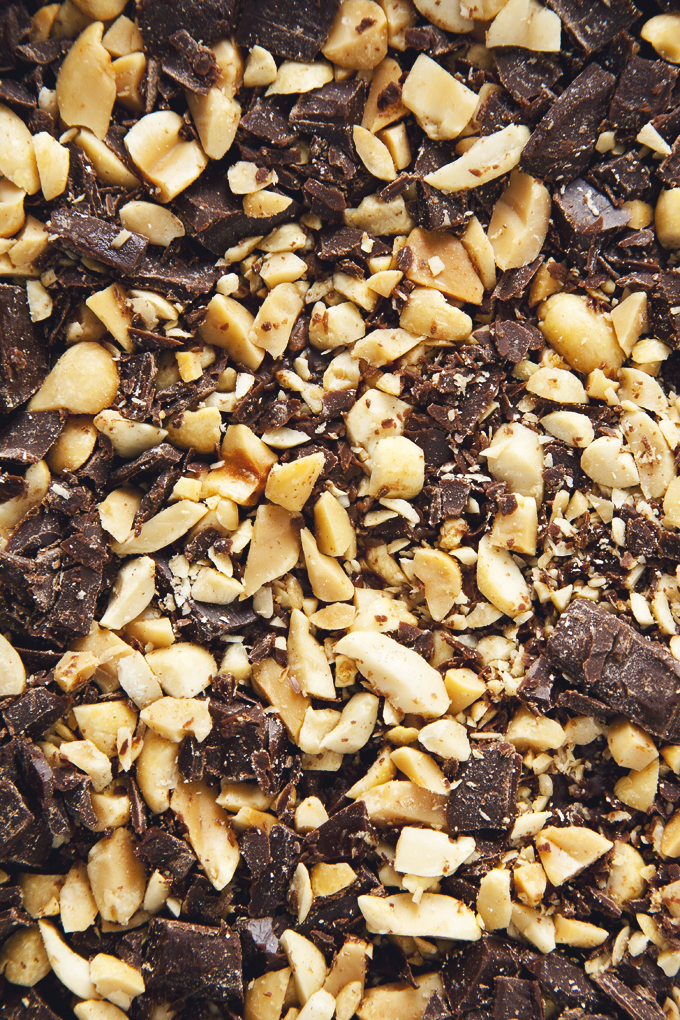 I have a few brownie recipes already, but I've been wanting to do a no bake spin ever since I made peanut butter a while back and accidentally used too much cacao powder in one test run, resulting in a mistake that ended up more like a mix between a brownie and a cookie…so, it was a pretty awesome mistake to make.
I added some gluten-free rolled oats and medjool dates this time around, and again, it's sort of like brownies meets cookie dough meets fudge (!!!). We're going with calling these brownies because the chocolate flavor is over the top and the best brownies are fudgy. Yessss.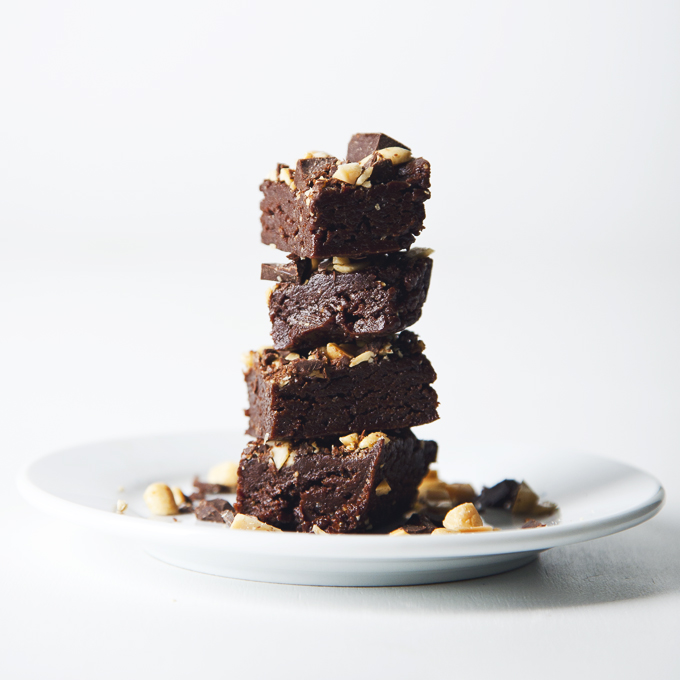 I'm loving this new (and affordable!) brand of raw cacao I found online, and then of course the dark chocolate I added as a topping along with the chopped roasted peanuts. Straight out of the freezer is how I like these best because the texture reminds me of tootsie rolls and I just can't get enough of the chew.
Instead of using pre-made peanut butter, I used whole peanuts that take a 5 minute spin in the food processor. These brownies have that crave-worthy peanut butter and chocolate combo at their core. Of course they'd be great for Valentine's Day, but really—when are brownies not great?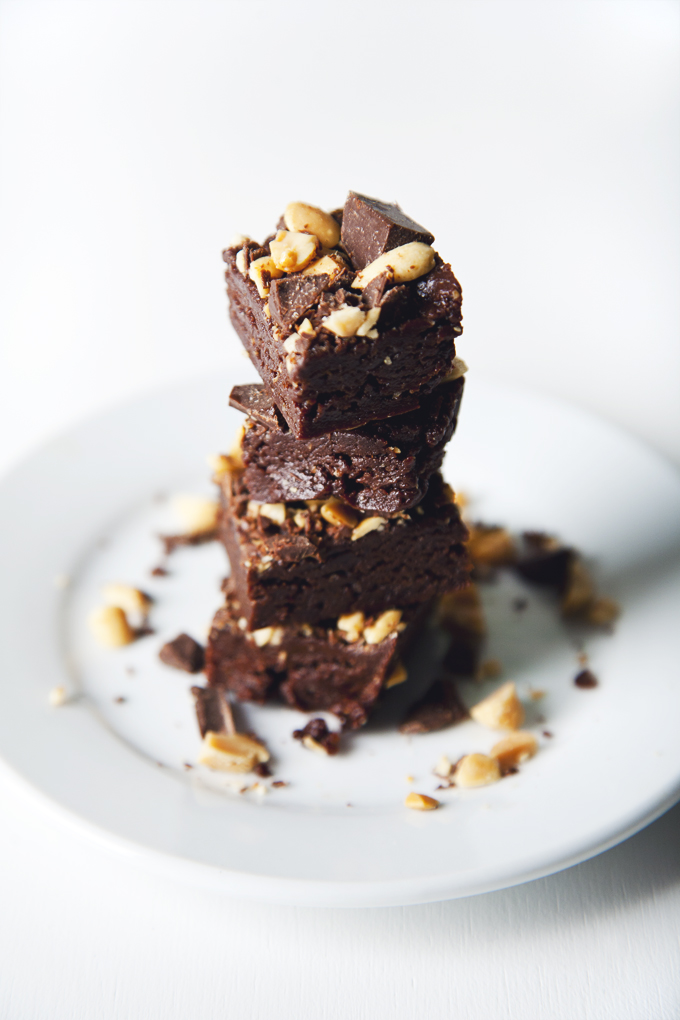 We're expecting another foot and a half of snow in Boston this weekend, which is honestly straight-up insanity at this point (worst. winter. ever.). Please send positive thoughts and pet-safe ice melt, and if you make these no bake peanut butter brownies, we'd love to hear about them! Take a photo and tag it #picklesnhoney on Instagram so we can see! Assuming we don't lose power/internet (not the internets!) you'll most definitely make our snowy day.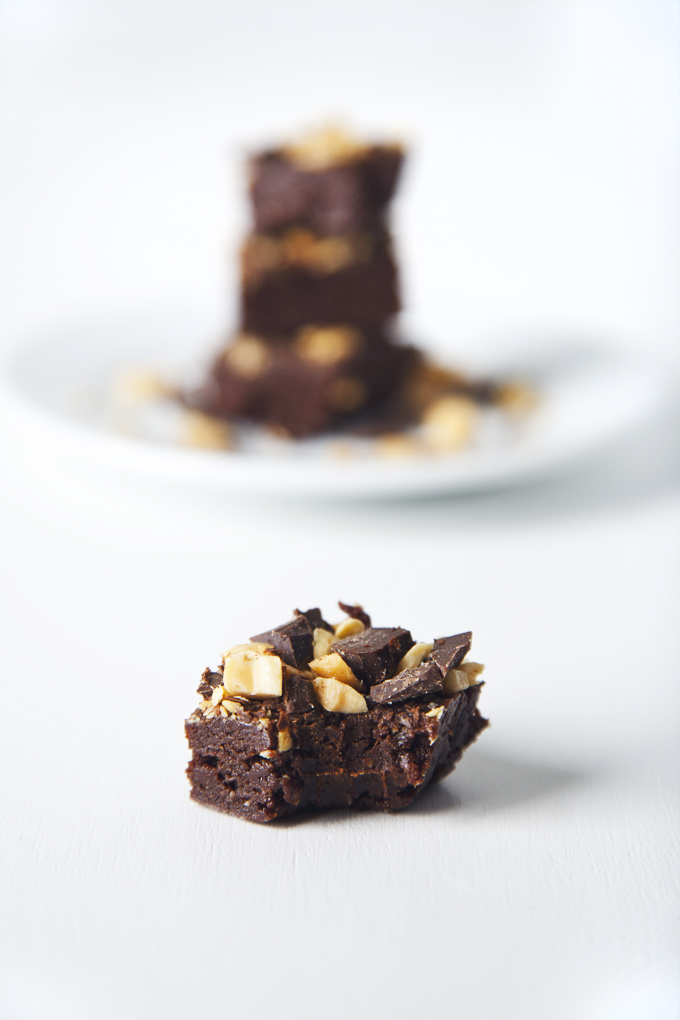 P.S. We are LOVING your positive feedback on our double dark chocolate chickpea dip! I was a liiiittttle nervous that I might hear radio silence after that recipe, but you guys get me, you really do. I have fun things planned for that one. Stay tuned!