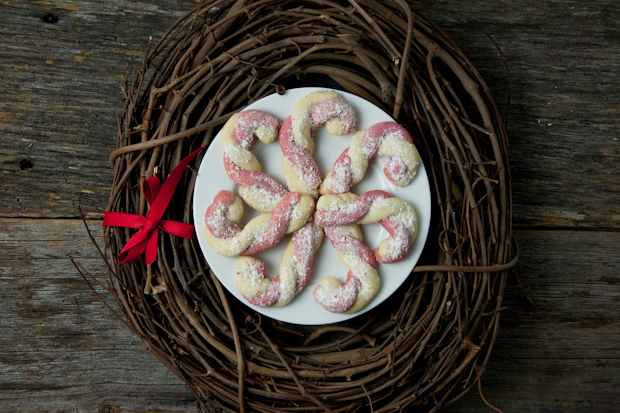 Happy (snowy) Monday! Did it snow where you are? I woke up to a snowy/slushy mess this morning, which meant…
Time for puggle snow boots! And maybe time to plan a vacation somewhere warm. Suggestions?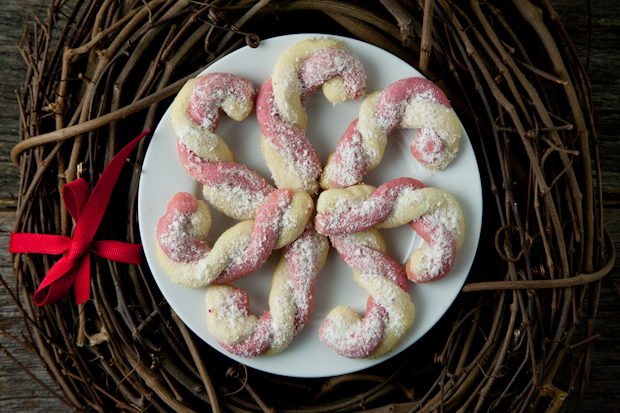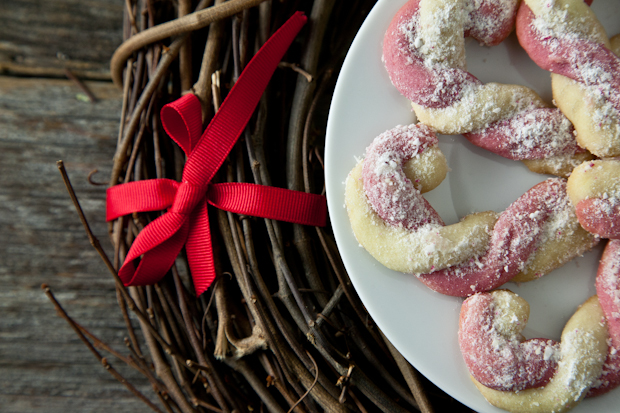 When I was brainstorming a recipe to share today, I immediately settled on candy cane cookies. You see, I happen to be married to a cookie monster, and each Christmas, Aaron always returns from visiting his family with a giant tin of candy cane cookies. He loves these cookies, and while I've considered veganizing them in the past, I always get too intimidated. His mom has been making this same recipe for more than thirty years—that's a lot of history (and pressure)!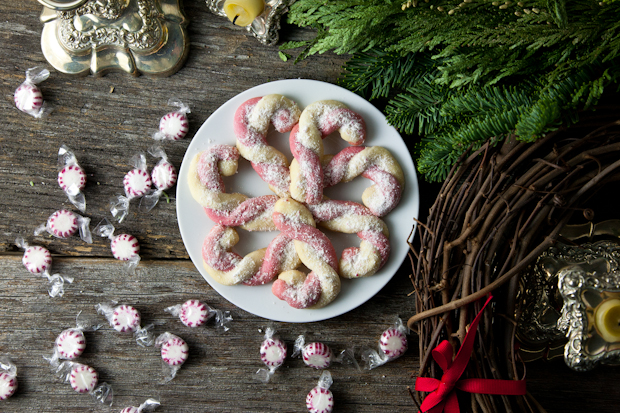 Turns out, these candy cane cookies are surprisingly simple. They're essentially crisp sugar cookies, dressed up with almond extract and crushed peppermint candies, and easily veganized with a little egg replacer and vegan buttery spread.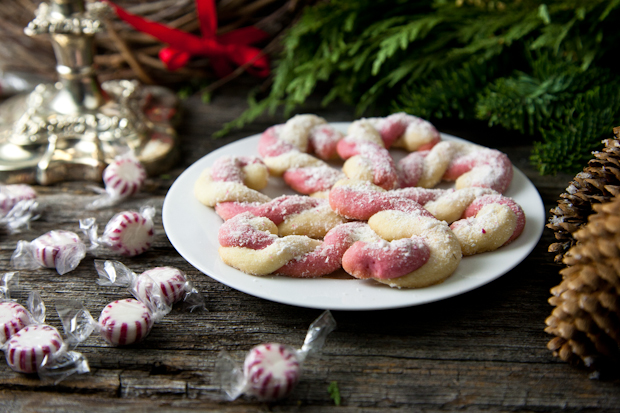 I'm actually not big on most cookies (ice cream is more my jam), but there is something about the subtle almond flavor that totally has me hooked on these. Almond extract is intoxicating in that warm and cozy sort of way, and every time I use it, I consider dabbing just a little on my pulse points as a delicious perfume. Please tell me I'm not the only one?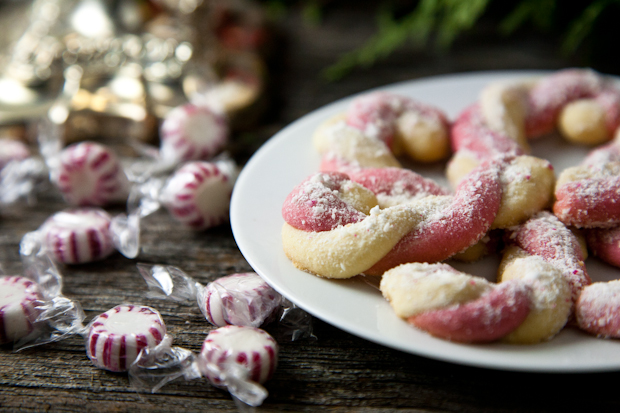 I had a good feeling about these cookies when I took them out of the oven, and an even better feeling when I proudly presented a plate of them to Aaron and found only crumbs remaining a few minutes later. I quartered the original recipe, thinking "who needs four dozen cookies?", but perhaps we all could use an extra dozen (or three) of these in our lives.