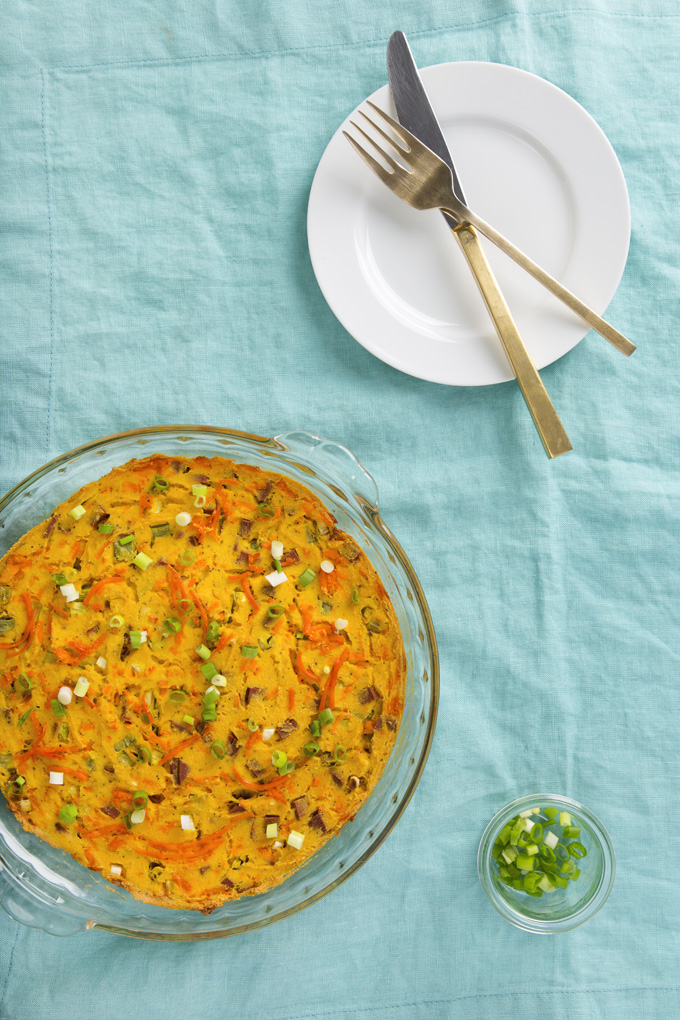 This week has been a blur. As soon as I hit publish on that funfetti cupcakes post, I started feeling sinus pressure, congestion…uh oh. And now I have full-blown flu. Aaron thinks he caught it from a student at the design class he teaches, and her doctor said it's going around. Let me tell you, it is all kinds of not fun. Take your vitamin c and zinc and get plenty of rest.
I'm rallying today because I want to share this super easy breakfast and brunch worthy recipe, perfect for Easter if you celebrate or any weekend or weekday, really. Aaron grew up eating quiche lorraine and I grew up eating apple cinnamon tofu breakfast bake, so I've sort of fused the two together. Well, the quiche lorraine and tofu parts. I also made it crustless because a) I'm all about the filling and b) the idea of making a crust while battling the flu was too much for me. Like I said, this recipe is really easy.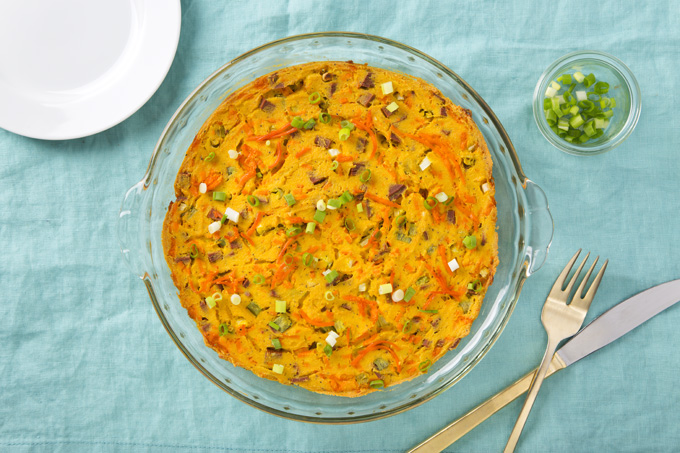 Firm sprouted tofu makes an ideal base for quiche (or frittata) because when blended until smooth, it bakes up to be very eggy in texture. A touch of turmeric gives it a pretty yellow color without imparting flavor. Keep in mind that the color will become more saturated as it bakes, so don't worry if going into the oven it still looks white.
For the mix-ins, I went as authentic as possible: vegan bacon and vegan shredded cheddar. Choose whichever brands are your favorites. Having tried a few, I will say that I personally prefer the flavor and texture of the tempeh bacon to the vegan deli slices. Sliced green onions add a much-needed pop of green and a mild onion flavor and fresh lemon juice a lovely brightness. I added quite a bit of nutritional yeast because I do that in most everything, and I'd say if you wanted to skip the shredded vegan cheese, some extra nutritional yeast sprinkled on top before baking will likely do the trick.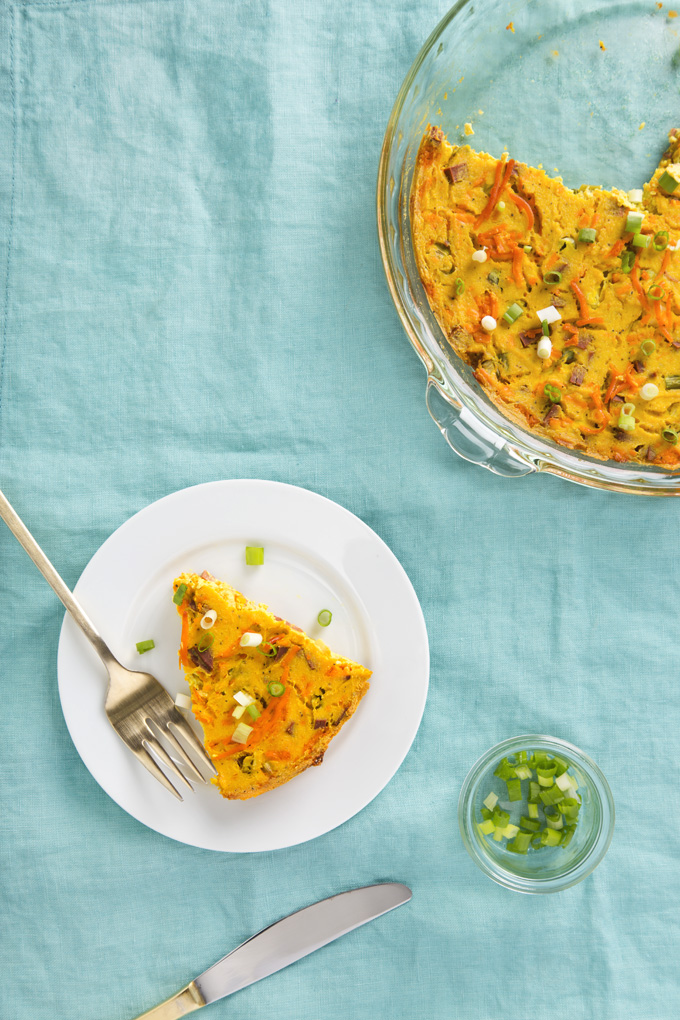 This vegan quiche lorraine requires just over 10 ingredients, takes only a few minutes to come together, and the rest of the time is all about waiting for it to bake. While I was waiting, I started watching Silicon Valley on HBO. Have you seen this show? I am totally hooked.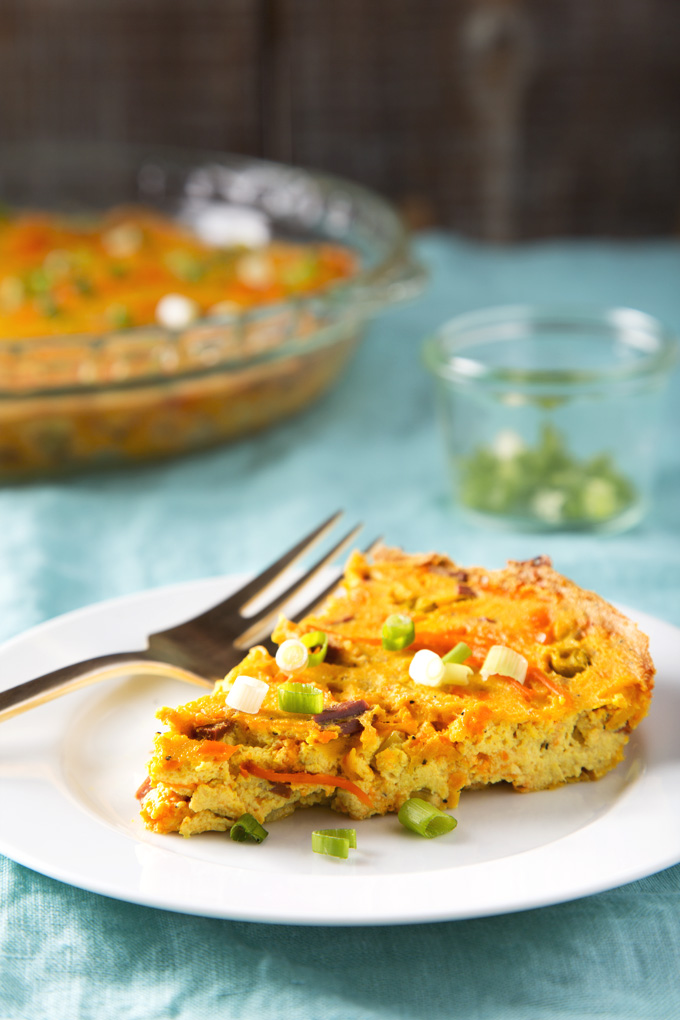 I still have a very decadent chocolate and peanut butter dessert I'm hoping to share later this week. Fingers and toes crossed this flu goes away soon so I can get back to recipe testing and being able to actually taste my food! For now, it's back to toast and tea. xo Amanda