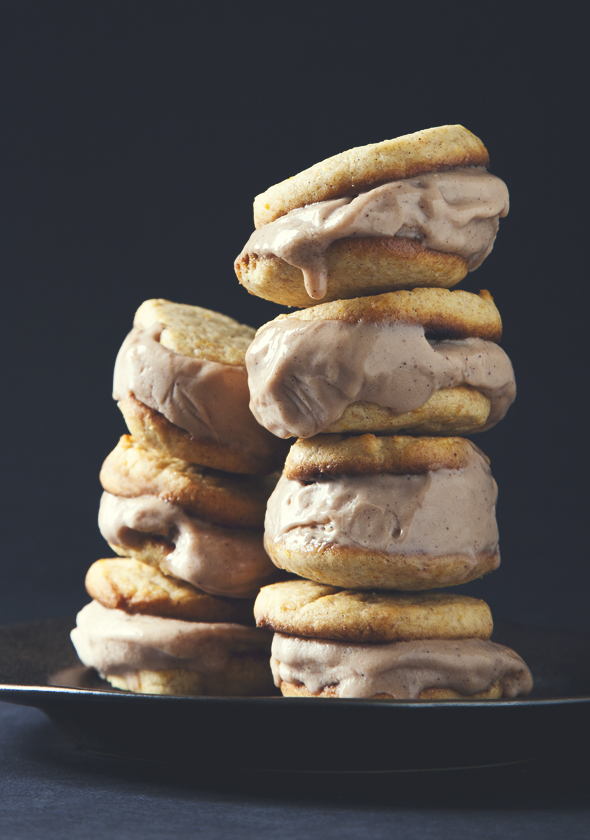 We're back from vacation, and it feels good! I know that's probably a weird thing to say, and our vacation was mostly lovely and relaxing (I say mostly because I was sick and on antibioticstore for the majority of it—ick), but I'm a creature of habit and I really enjoy my normal day-to-day and feeling productive. I think this means I am bad at taking vacation? Regardless, our week in Maine served its purpose because I came back feeling motivated to take on the world! (slight exaggeration, that might be the green juice talking)
Before we packed our small car with a week's worth of groceries/s'mores materials, two dogs, our Vitamix (essential), and a giant straw hat (really essential since the antibiotics made my skin do weird things in the sun), I made ice cream sandwiches for Aaron as a little pre-vacation celebration. Ulysses Press sent me a copy of Kris Holechek Peters' new Vegan Ice Cream Sandwiches cookbook, which seemed like it would be a hit with my cookie-loving husband and my ice-cream-loving self. I narrowed down the recipes I wanted to make and share to oh, half the book, because who can really choose between Strawberry Balsamic Swirl, Tart Cherry Almond, Shirley Temple (!!!), and Pistachio Cardamom Dream? Aaron, thankfully, is much more decisive and voted for the Orange Zest Shortbread Cookies with Earl Grey Ice Cream. He didn't have to twist my arm—I adore Earl Grey.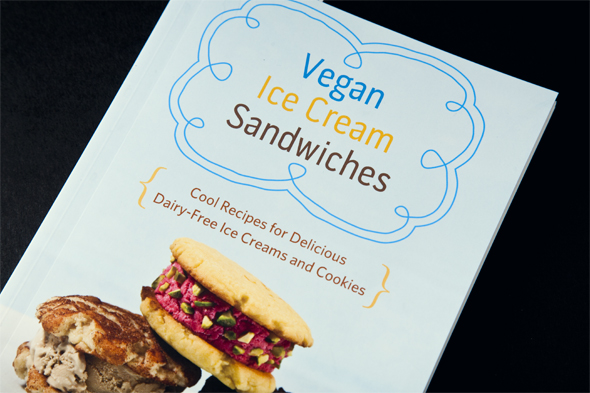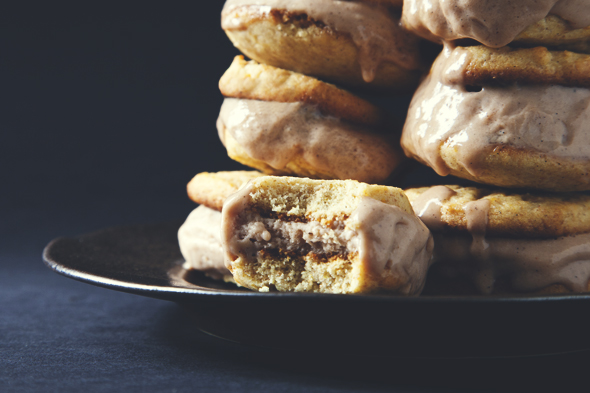 Everything turned out really well, with the exception of the cookies which came out extra crispy (read: burnt) on the bottom courtesy of my recently unpredictable oven. It was nothing a generous scoop of ice cream couldn't fix. And true to form, Aaron devoured a lot of the cookies straight out of the oven before I made the sandwiches, which meant leftover ice cream at the end. Totally fine by me.
A couple of notes: I followed the recipe exactly for the cookies and found them to be very sweet, so I cut down on the sugar in the ice cream by a third. I also used homemade cashew milk in place of the recommended soy or hemp milk. The arrowroot is a nice addition to the ice cream because it gives it more of a silky texture, similar to store-bought vegan ice creams.