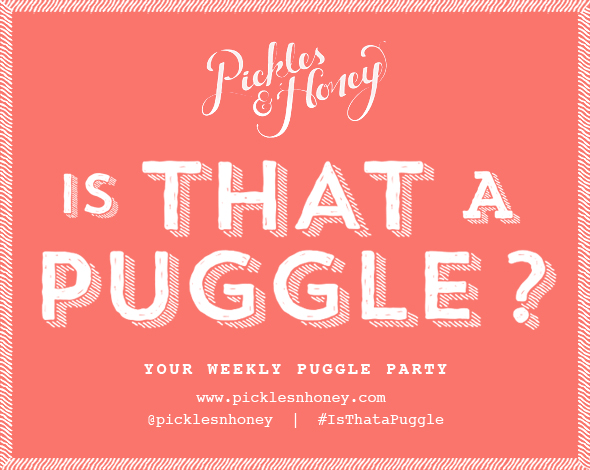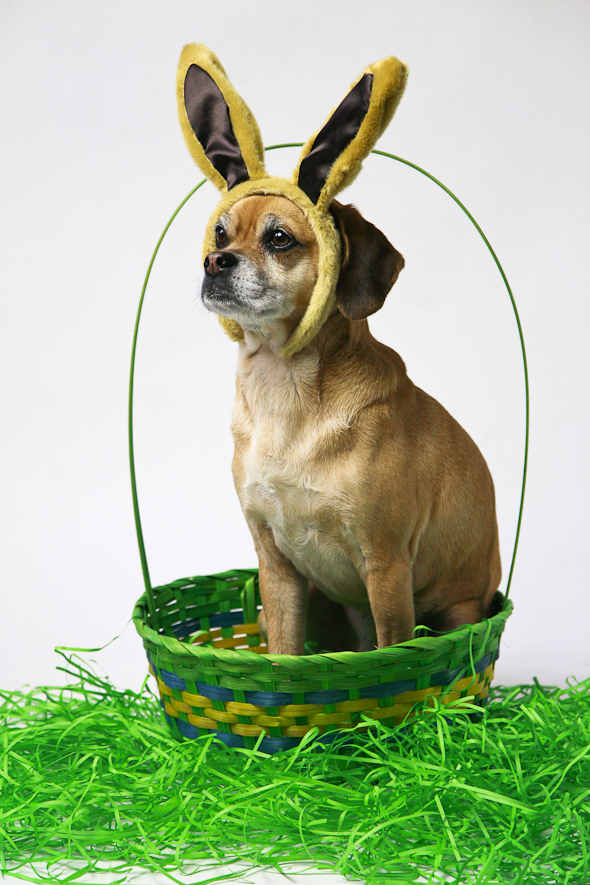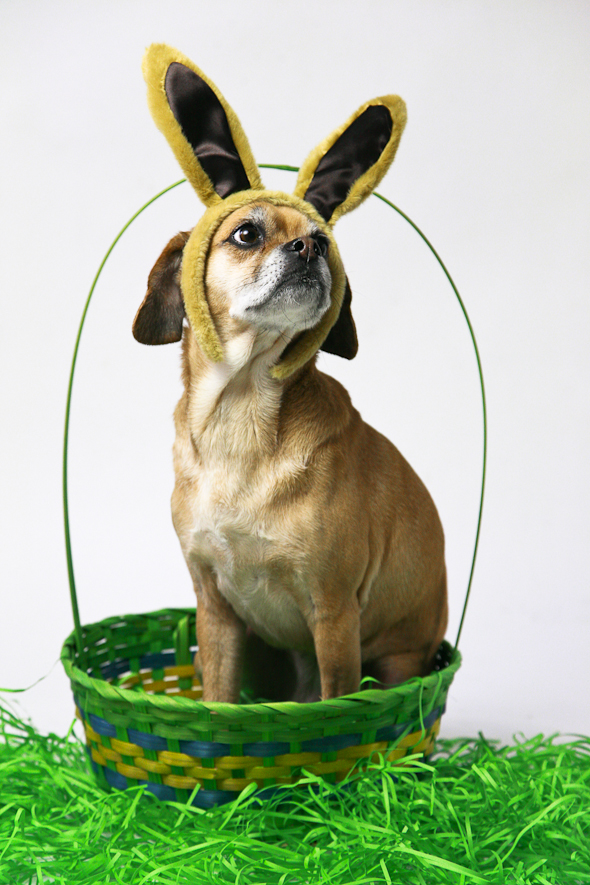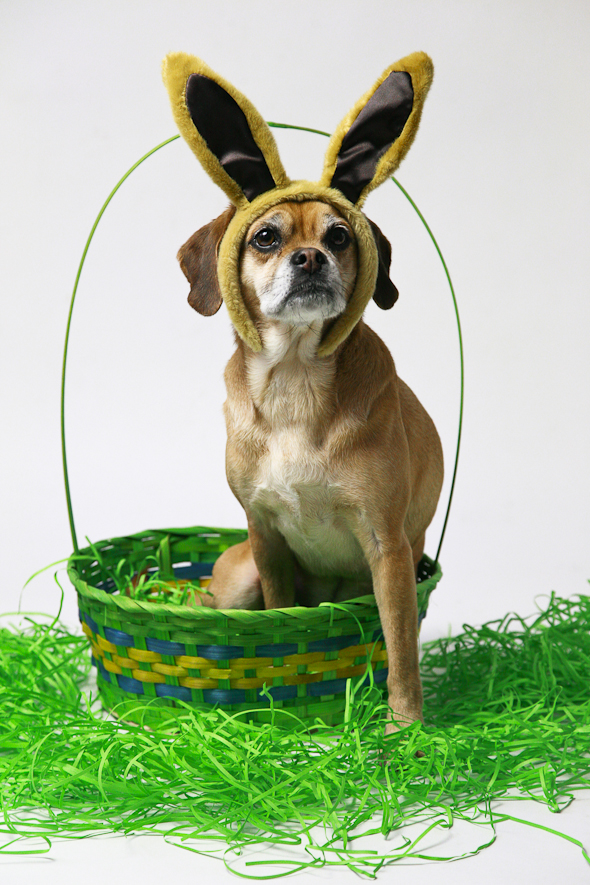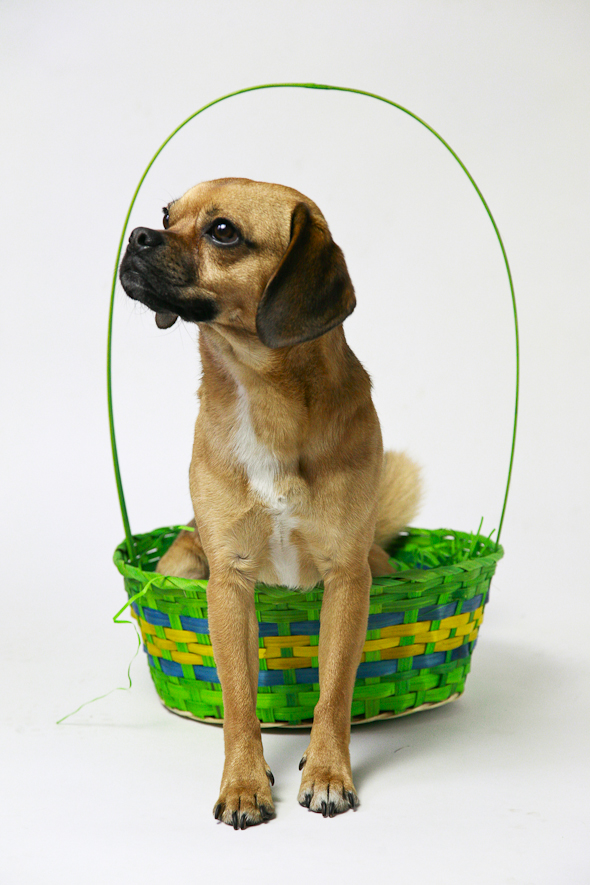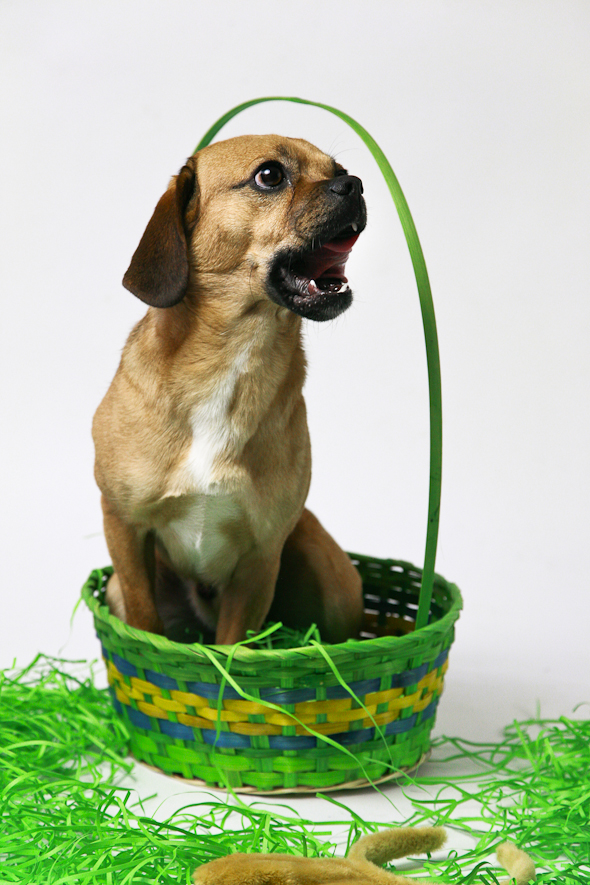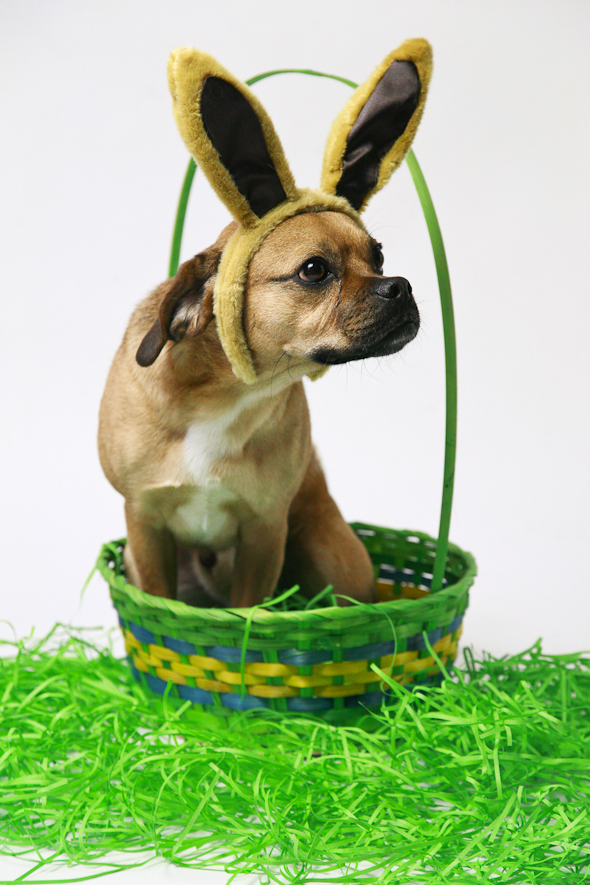 We had way too much fun with this one. And although we don't really celebrate Easter, who doesn't love a puggle in a basket with bunny ears? Okay, Barley doesn't love bunny ears, which is why you only see him wearing them in the last photo (an almost empty almond butter jar was all the motivation he needed). Honey, on the other hand, performs worse when there are treats involved and will go from calmly holding a pose forever to darting around the room freaking out. It's too much excitement for her, between getting to play dress-up (the best!) and the prospect of treats (also the best!).
Surprisingly, neither of them tried to eat the paper grass.
xo
Amanda, Honey & Barley
P.S. Looking for an Easter-appropriate sweet? I recommend making a batch of my vegan peppermint patties. They are still one of my most favorite dessert recipes two+ years after I first made them.