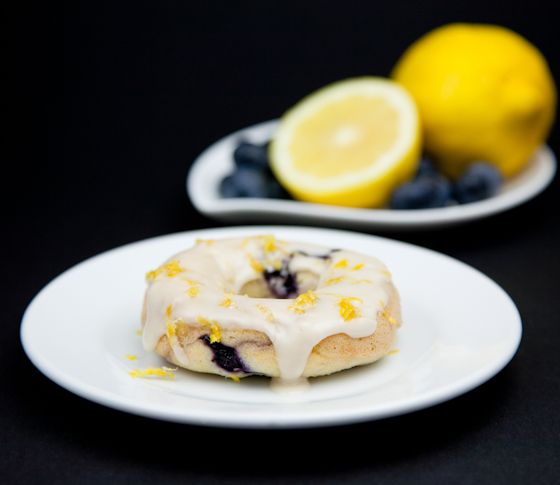 Sometimes I get lucky with an idea for a recipe, gather my ingredients, and nail it on the first attempt. These donuts were not one of those recipes.
I somehow got it in my head that it would be the best thing ever to fuse a donut, with a muffin, with cornbread. Something involving cornmeal, and where the finished product would be a denser, heartier cake. Apparently, that's easier said than done, especially when you also decide to make this baked good vegan and gluten-free.
It took me three attempts to get these cornbread-inspired donuts right. I tried them with and without a flax egg, with different ratios of cornmeal to flour, and also played around with the types of flours. I ended up nixing the flax egg, reducing the cornmeal, and going with my current favorite combination of gluten-free flours: white rice, sorghum, and potato starch (I think tapioca starch would also work well).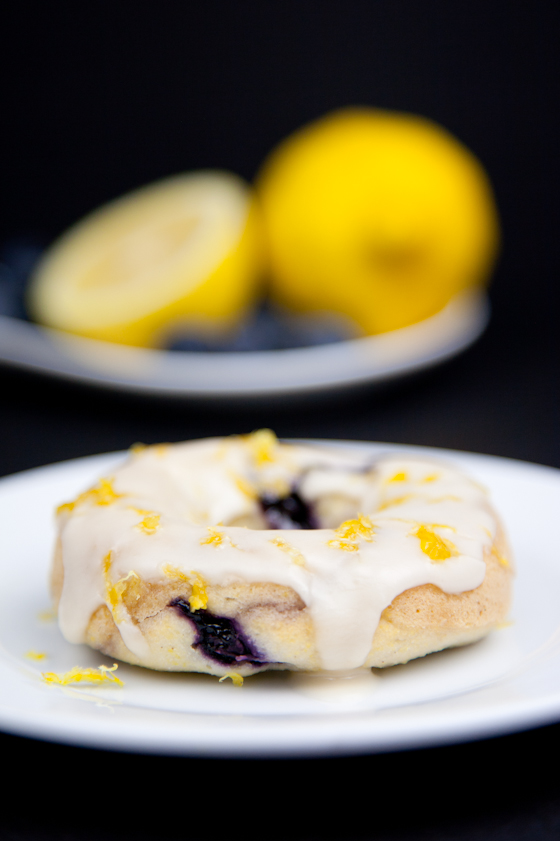 Lemon-blueberry just seemed like the perfect flavor pairing for the cornmeal. Then again, I like to find any excuse to use lemons and blueberries together. And the good news? You can use either fresh or frozen berries. The frozen berries will add a slight purple swirl to the batter, but if you like, you can minimize this by lightly coating them in a little flour before you fold them in at the end.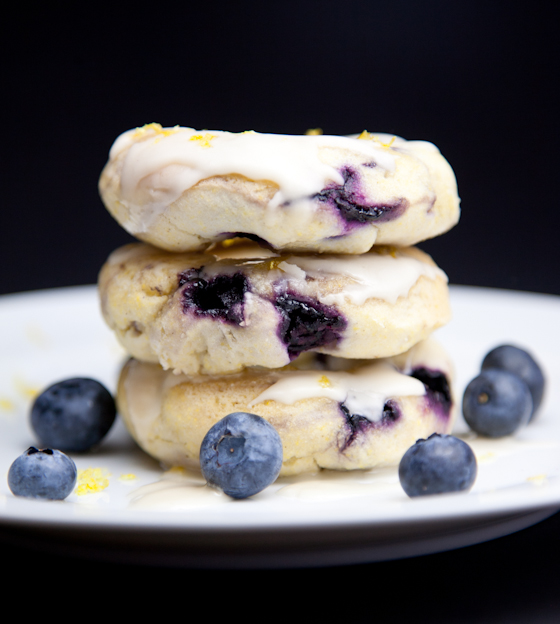 So, yes. It took me several attempts to bring this recipe from idea to reality, and I may or may not have subsisted almost exclusively on donuts this weekend. But really, sometimes half the fun is just spending an afternoon (and a morning) in the kitchen, covered in flour and powdered sugar, and eating your way through three donuts in a row for the sake of quality control.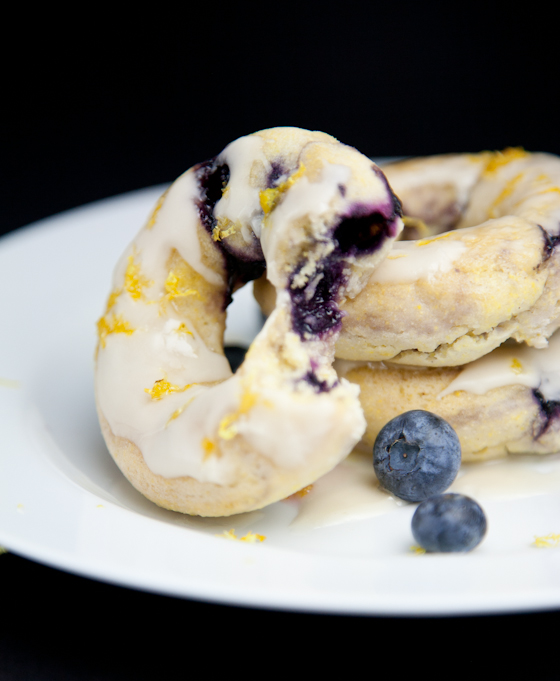 Donut meets muffin meets cornbread. Life. is. good.