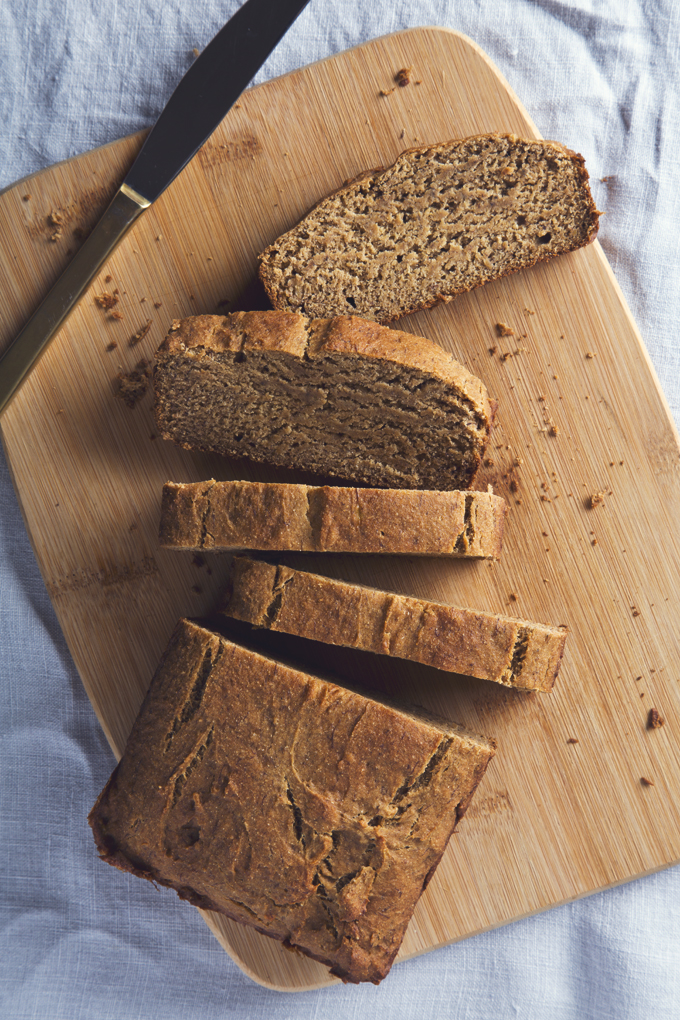 Classic banana bread is one of the few recipes I return to time and time again. It's a little funny because I don't even like bananas that much. I really only ever eat them if they're frozen and in n'ice cream form, or blended into a smoothie. But banana bread? I adore it. The key for me is mashing the bananas until they're completely smooth—there can be no chunks! Luckily, this intense mashing technique works particularly well when it comes to making gluten-free and vegan banana bread because the extra smooth banana purée makes a great egg replacer.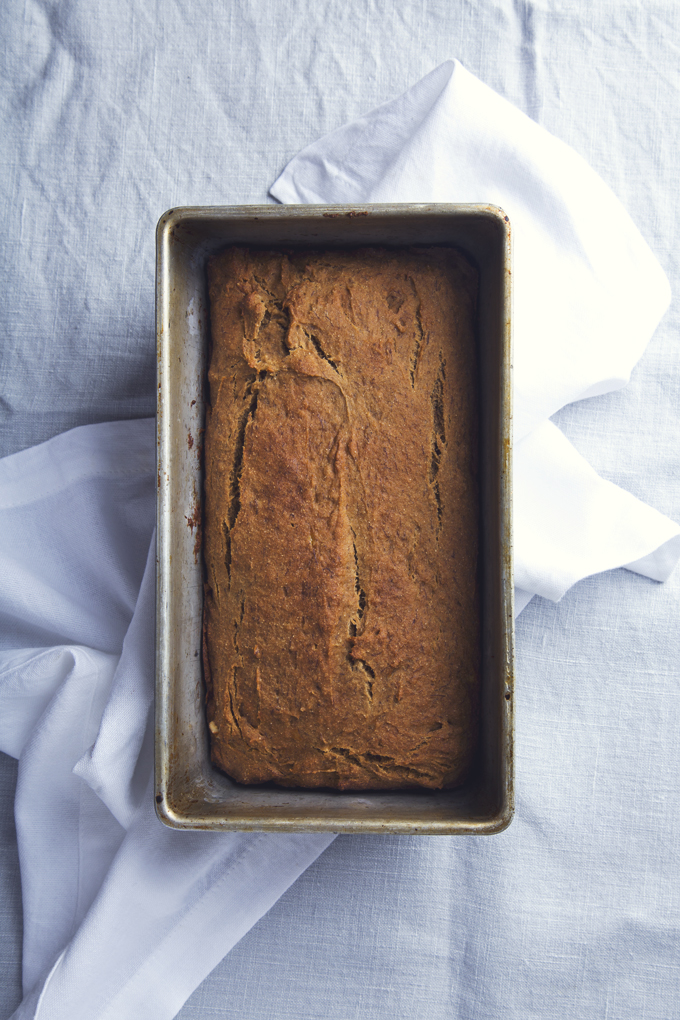 This banana bread recipe is adapted from my secret ingredient banana bread of over four years ago, shortly after I first started Pickles & Honey. I wanted a version that would be low-glycemic and naturally sweetened, lower in oil than traditional banana breads, and gluten-free but not dry or crumbly. This is that banana bread, and it's effortlessly simple to make. It's 8 ingredients (9 if you'd like to add walnuts), it takes 5 minutes to prep, and about 25 minutes to bake.
P.S. If you're looking for a breakfast or brunch that feels decadent and fancy while still being very easy to make, take your banana bread a step further and turn it into French toast!