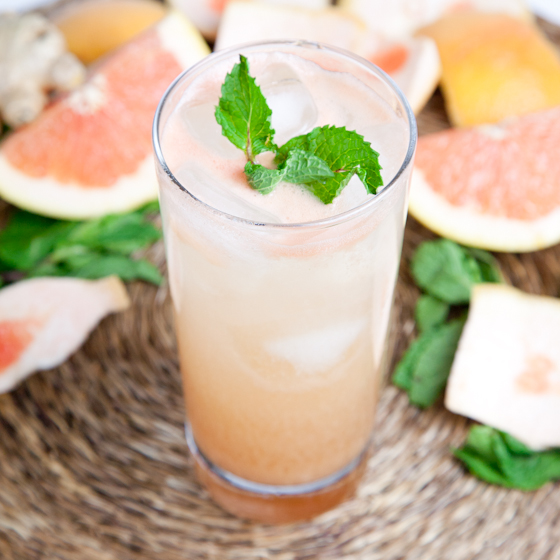 I seem to be really into beverages lately, between all of the smoothies, milkshakes, and homemade kombucha. It's probably a result of the warmer weather and the beginning of the uncomfortably high humidity. Welcome to Boston. Don't even bother straightening your hair, just embrace the frizz.
On days when I haven't been  sipping kombucha after dinner, I've been indulging in a cocktail (or two). It's sort of become a new thing – Aaron wraps up his work and I make us a couple of drinks. We've been making mojitos the last couple of weeks, but those started getting a little old, and I'd hate to burn out on them. I don't want a repeat of the time I ate tofu stir fry for dinner every night for a year and then the thought of it made me nauseas for the next two years. Sad.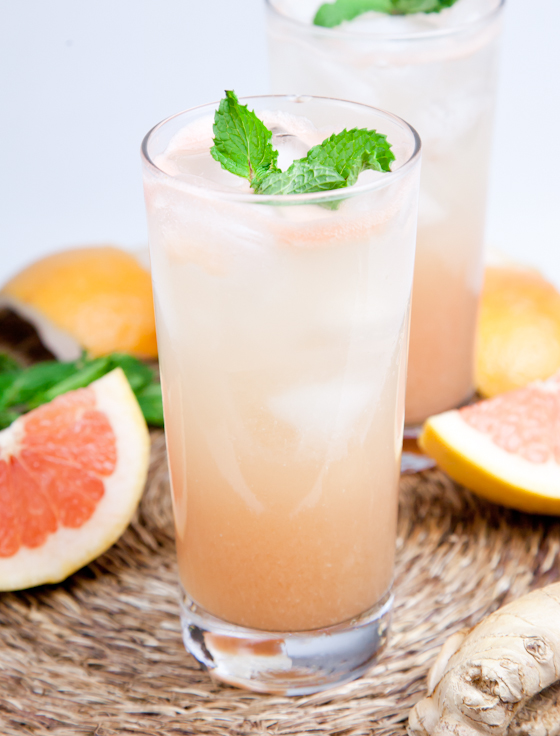 This week I decided to mix it up and make spritzers using the rum I had on hand instead of the more traditional white wine. The name "spritzer" is girly enough, so I figured some hard alcohol was probably necessary for Aaron. He likes his drinks STRONG. I, on the other hand, like them to taste like juice.
I was inspired by my broiled grapefruit with ginger sugar recipe from a while back (so good!), and opted for freshly squeezed grapefruit juice as the base with some ginger juice thrown in as well. It's sweetened with agave and spiked with rum, then finished with some sparkling water and a sprig of mint. The mint garnish is about the only good thing I've been able to take away from watching Paula Deen over the years.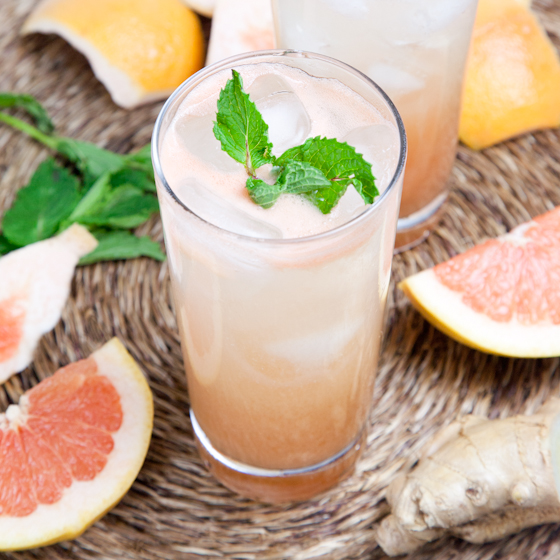 This drink is girly and pretty and kind of tastes like juice, but spicy and strong if you go heavy on the rum. It's perfect for catching up on the latest episode of Mad Men and hating on Betty. And Roger. And Pete. But not so much on Don this season…at least not yet.