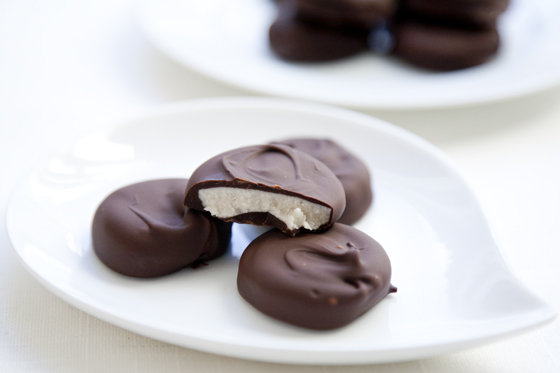 I've been meaning to try my hand at homemade mint patties since before Halloween, but this recipe got lost between my seasonal infatuation with pumpkin, eggnog, and all things Thanksgiving.
There are a few peppermint patty variations out there, but many use cream cheese. Sure, you can buy vegan cream cheese, but my TJ's doesn't carry it and I'm taking a little break from Whole Foods, since I can never spend less than $50 there. Even if I only have organic kale on my list, I always seem to walk out with a new, must-have body wash, exotic dark chocolate, and token bottle of kombucha. In other words, necessities.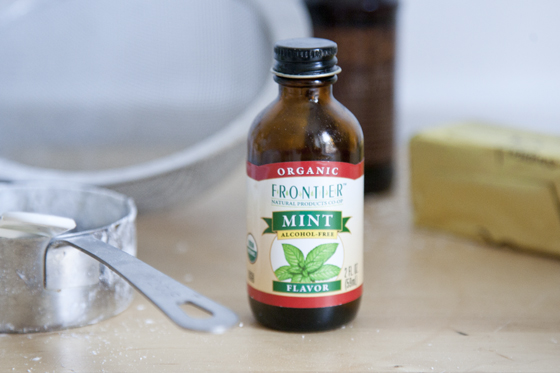 So, I nixed the cream cheese and stuck to a simple mix of powdered sugar, agave, a small amount of shortening, water, and the star of the show – mint extract. A little of the mint extract goes a very long way in this recipe, as this stuff is STRONG. I do not recommend tasting it straight out of the bottle. I mean, who would do that anyway? Not me.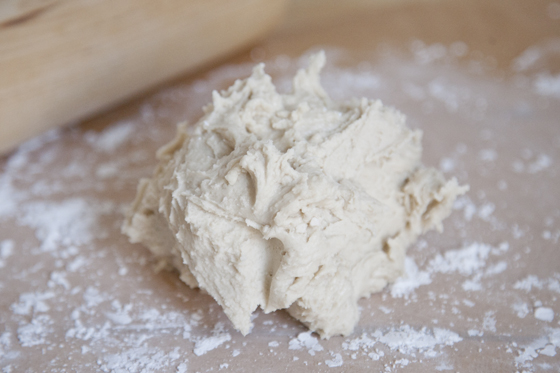 I was concerned that the filling would be difficult to work with, but all it took was an extra sprinkle of powdered sugar to roll it out.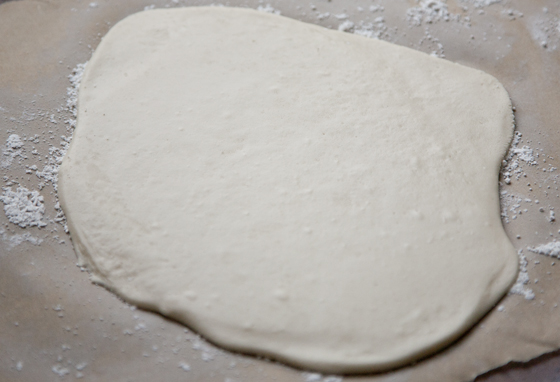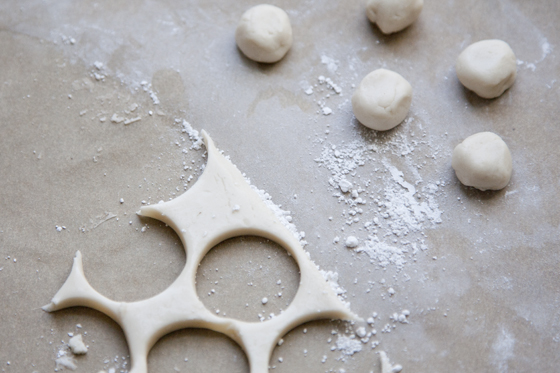 Giving it a quick 20 minutes in the freezer also helped the filling keep its shape after a dip in some semi-sweet chocolate, although I'm still finding chocolate on my counters, freezer door, and in my wedding band. Nope, I'm not missing a diamond, that's just chocolate. It's fine.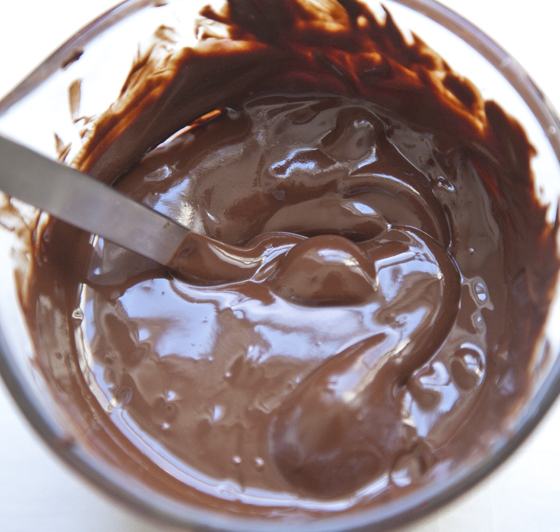 The messy chocolate coating process is one hundred percent worth it. These peppermint patties turned out infinitely better than their store-bought counterparts. Even my mom, who declared my last batch of mint chocolate cupcake frosting to be similar to toothpaste, loved these. Hey, you can't win 'em all. There's a fine line between perfectly minty buttercream and toothpaste, apparently.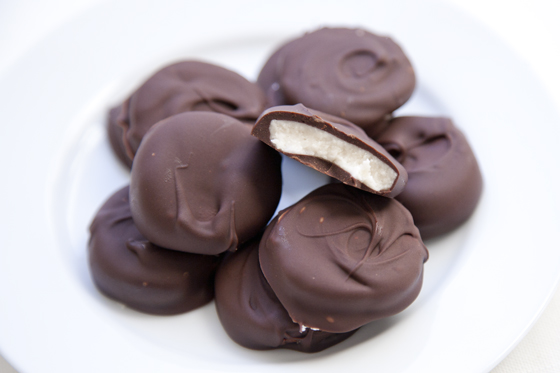 | | | |
| --- | --- | --- |
| Homemade Peppermint Patties | | |
Author:
2 1/2 C. Powdered Sugar, sifted
1 1/2 Tbs. Agave
1 1/2 Tbs. Water
1 1/2 Tbs. Shortening (I used Earth Balance brand)
1/2 Tsp. Peppermint Extract
2 C. Semi-Sweet Chocolate Chips
1/2 Tbs. Coconut Oil
In a large mixing bowl, add powdered sugar, agave, water, shortening, and peppermint extract. Blend with an electric mixer until a dough forms.
Lightly dust your counter or work surface with powdered sugar, then transfer your peppermint dough and roll it out until it's about 1/4 inch thick. I also put a little powdered sugar on the rolling pin to keep it from sticking.
Place dough on a parchment-lined cookie sheet in the freezer for 10-15 minutes to allow to harden.
Remove from freezer and cut peppermint-patty-sized circles using a cookie cutter or a small glass (a shot glass would work well).
You can continue this process with any leftover dough (form into a ball, roll out, freeze, and cut circles) or simply form small balls of dough using your hands, similar to junior mints.
Place the circles of dough on the cookie sheet and back in the freezer for an additional 10-15 minutes.
Meanwhile, prepare the chocolate for dipping by melting chocolate chips and coconut oil, stirring until no lumps remain.
Remove dough from freezer and dip each circle, one at a time, into melted chocolate. Return to parchment-lined cookie sheet.
Place in the freezer for about 20 minutes, until chocolate has completely hardened.
Store in fridge or freezer.
If you don't have agave, honey would also work well in this recipe.
You can certainly use a double boiler to melt the chocolate, but I simply microwaved mine for 30 second intervals and then stirred. Just be sure to keep a close eye on it, as chocolate burns awfully fast!