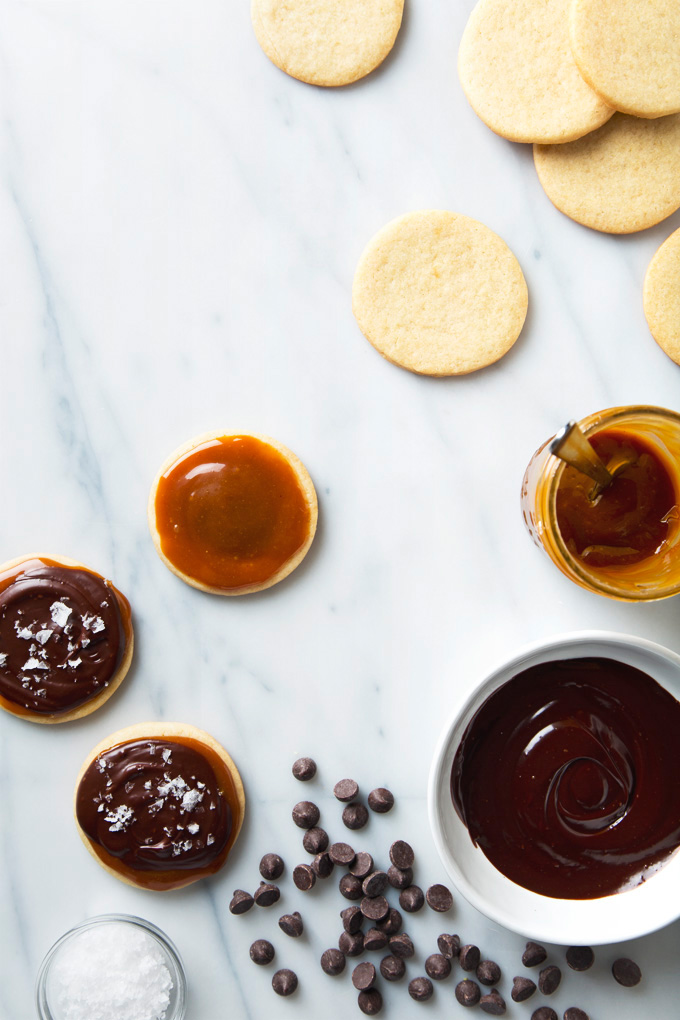 Remember a few weeks back when I shared those vegan Snickers cheesecake bars? (If you don't remember, take a minute and go check those out! They did not disappoint.) Those bars were inspired by my Dad's yearly tradition of eating all of the fun-size Snickers bars that my mom buys for trick-or-treaters. Today's recipe is inspired by my brother, who used to have his own yearly tradition: stealing all of the mini Twix bars that my mom bought for Halloween. I've had cookies on my brain recently—'tis (almost) the season!—, so inspired by my brother, the upcoming Halloween holiday, and the cookie monster husband I live with, I decided to try my hand at making vegan Twix cookies!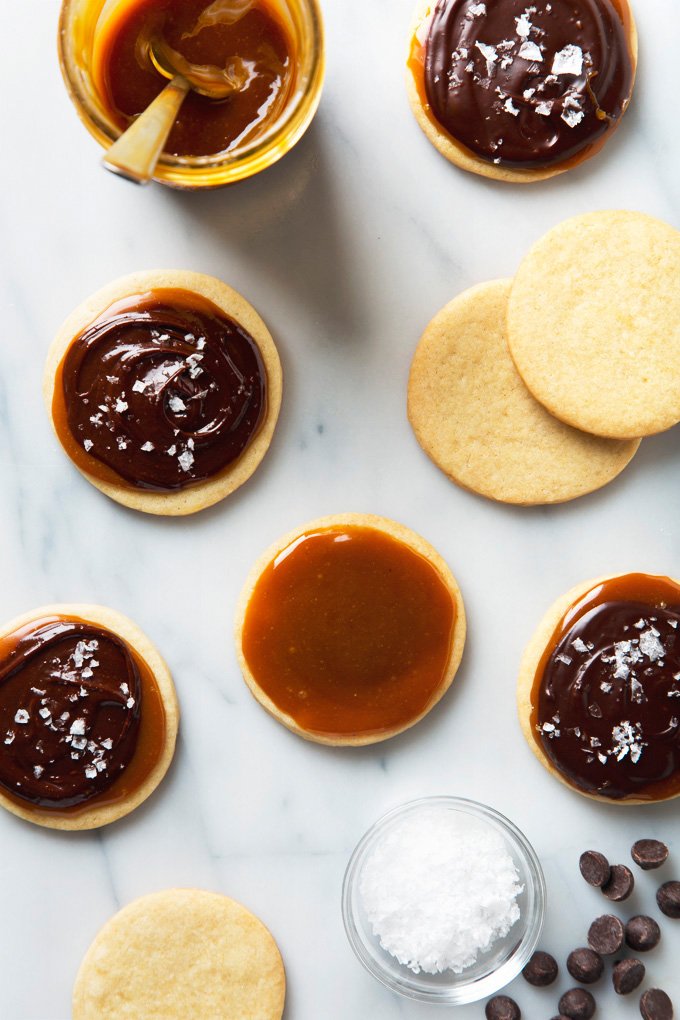 It's pretty easy to re-imagine a Twix bar in cookie form. You'd have a shortbread cookie, a layer of caramel, and a chocolate coating. That's sort of what I did here, but fun fact: I hate shortbread. So instead of going that route, I used a crispy sugar cookie as the base instead, with a layer of caramel, a layer of chocolate ganache, and a sprinkle of flaky sea salt because these vegan Twix cookies are fancy AF.
If you glance at the recipe ingredients and instructions, you'll notice that they're longer than usual, but not to worry. Each component is simple and easy and the end result is 100% worth the extra bit of prep work. It's also worth noting that Aaron and I are notorious for polishing off a batch of cookies in under two days and, magically, these cookies have lasted us all week. They're so rich and over-the-top decadent, you really will be hard-pressed to enjoy more than two in one sitting (a very good thing for all of us cookie monsters).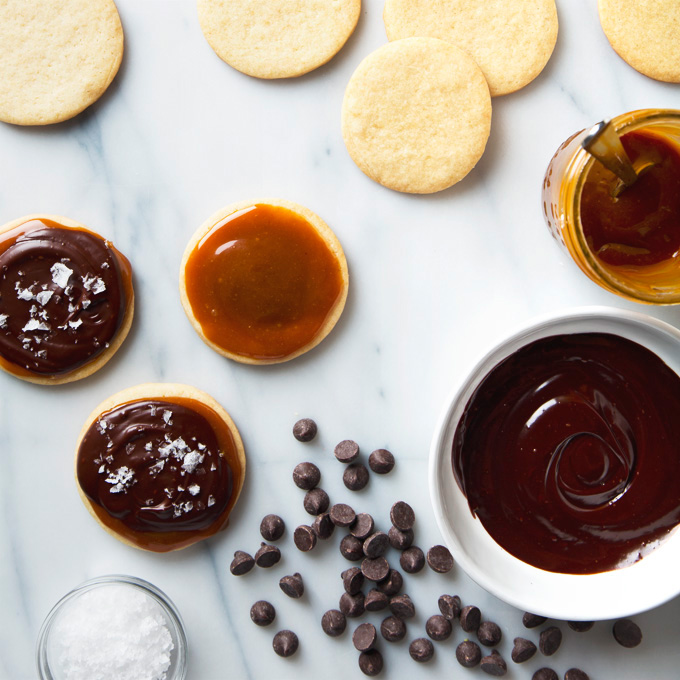 P.S. You can easily make these into peanut butter Twix cookies! Simply swap the cashew butter in the caramel with creamy salted peanut butter and boom! Peanut butter chocolate caramel cookie bliss.