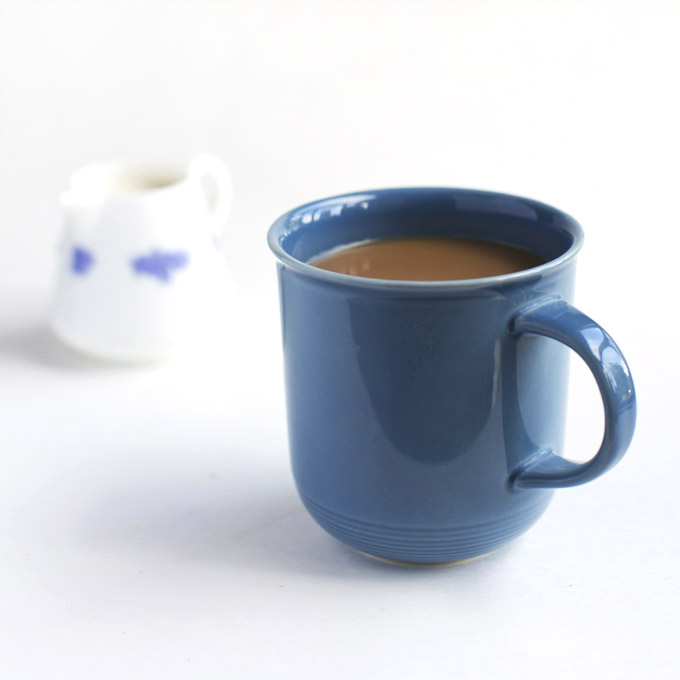 I'm so excited to share this very easy, very delicious vegan coffee creamer recipe with you! But first, I have to tell you that three months ago, I was not a coffee drinker—at all. Coffee-flavored desserts? YES. But never coffee in the morning, not even caffeinated tea. Mint tea or dandy blend were always my beverages of choice, in part because I loved them (still do), and also because I disliked the idea of getting hooked on coffee and needing it to start my day.
Aaron, well, he's totally hooked. We've had many an argument over how many cups he's drinking ("Amanda, I only had two mugs today!" …that were the size of soup bowls.) and I always pester him about drinking enough water ("You have to drink two cups of water for every one cup of coffee just to net zero on the dehydration scale…blah blah blah" —every day, like a broken record).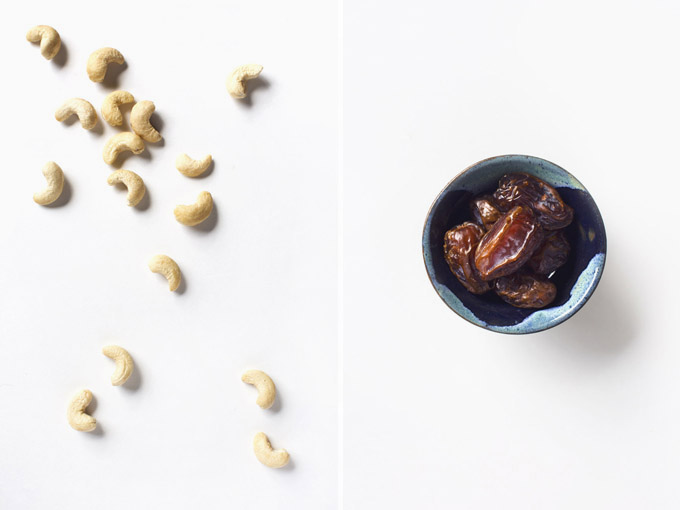 Twelve weeks into a road trip with this guy and I'm now drinking coffee in the mornings. Of course, I'm still giving him flack about drinking enough water and lovingly rolling my eyes at any coffee consumption after the first mug. I'm also picky about the beans (organic, fair-trade) and the coffee creamer (dairy-free) that we use. He likes his coffee black a lot of the time, while I'm all about the milky, lightly sweetened creamer.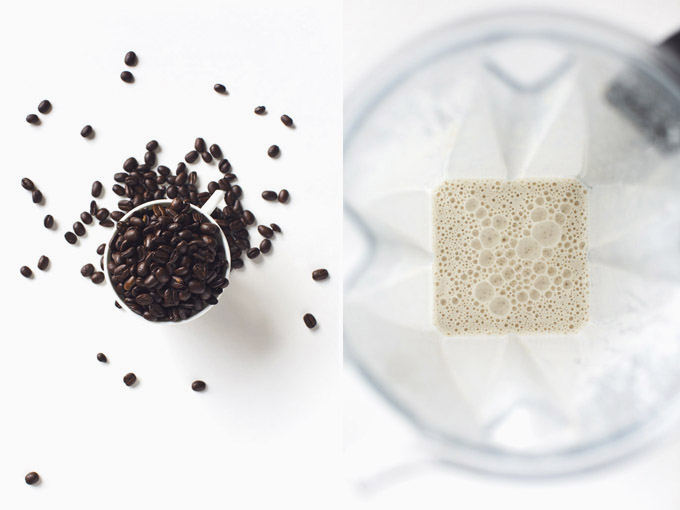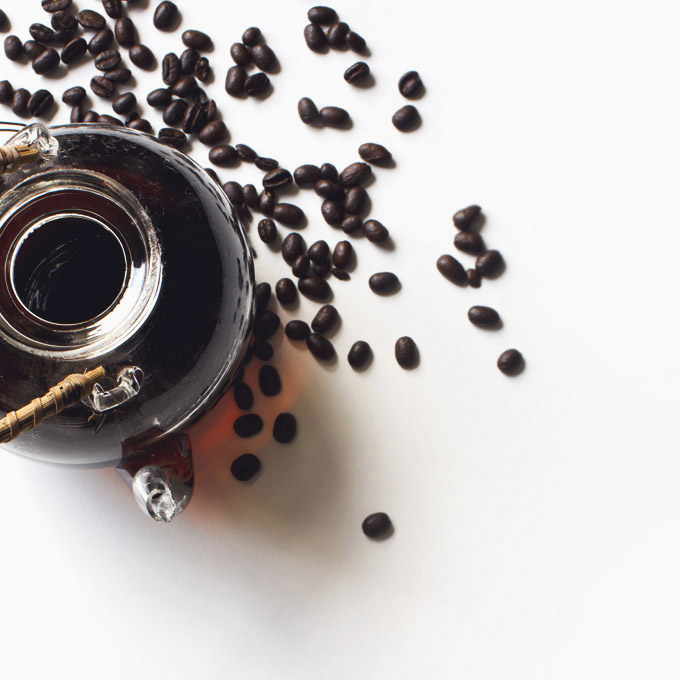 I don't love the overly long, processed ingredient lists in many of the dairy-free coffee creamer options, which is why I've taken to making my own vegan coffee creamer. It's simple, almost ridiculously so, economical, and only four ingredients including the water and pinch of salt. Most importantly, the texture is perfectly smooth and extra creamy. Blend, pour, and sip, no straining required!