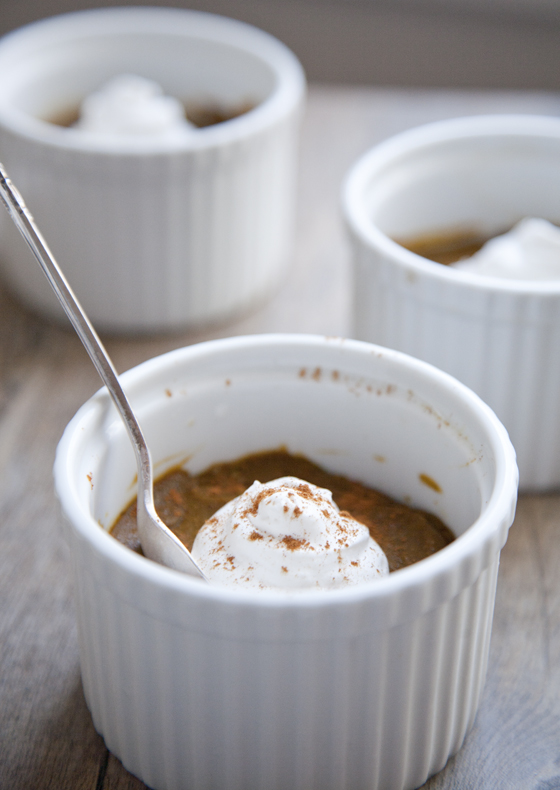 Despite dominating a pumpkin pie just over a week ago, my pumpkin craving was back in full-force. Only this time, I decided I would skip the crust and build in a little portion control. Or at least an attempt at portion control. I can't guarantee that I'll refrain from taking bites of pumpkin pie filling out of each ramekin. Pumpkin season is fading fast.
I switched up my original pumpkin filling recipe to make a slightly denser custard, using a quick homemade vegan condensed milk.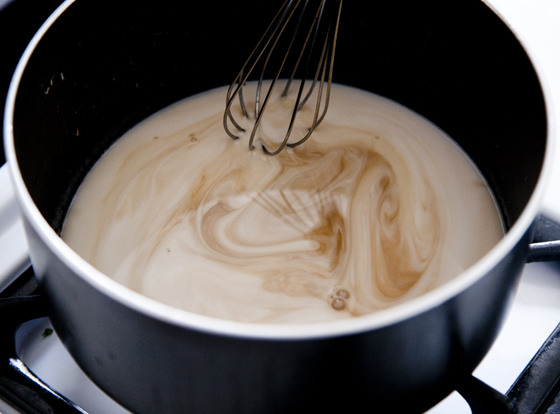 Up until recently, I had no idea you could even make vegan condensed milk, but it's as simple as boiling some non-dairy milk, sugar, and cornstarch. Easy, delicious, and I'd venture to say a whole hell of a lot more healthy than the traditional canned variety.
I also cut down on the granulated sugar by about a third by using brown sugar and a little molasses to add some extra flavor.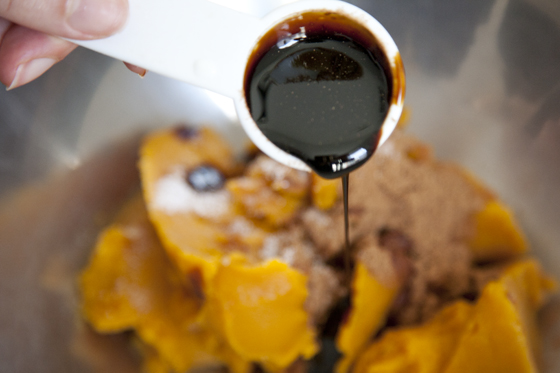 I attempted to make my own whipped topping using some light coconut milk and powdered sugar, but failed miserably and ended up with something that I hope can be used as coffee creamer. Only, I don't really drink coffee, so that's all Aaron. Lucky guy.
I found a whipped topping in the frozen aisle at Whole Foods that said it was all natural and didn't contain high fructose corn syrup, did a little happy dance, and then realized when I got home that it contains milk protein. Fail again.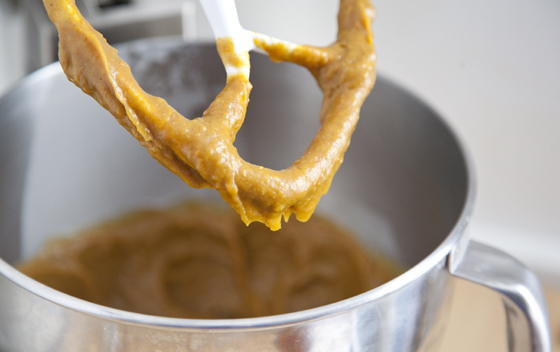 Despite not being vegan, it tastes pretty good (much better than cool whip) and makes for a nice photo op, so there you go. It happens.
I'm going to attempt the homemade coconut milk whipped topping again, and will be consulting a recipe next time.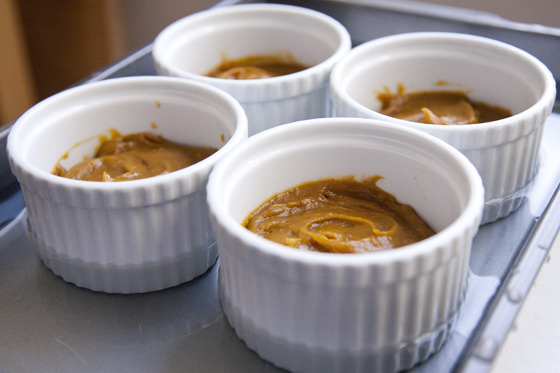 Lesson learned: light coconut milk cannot be whipped into cream. Duh.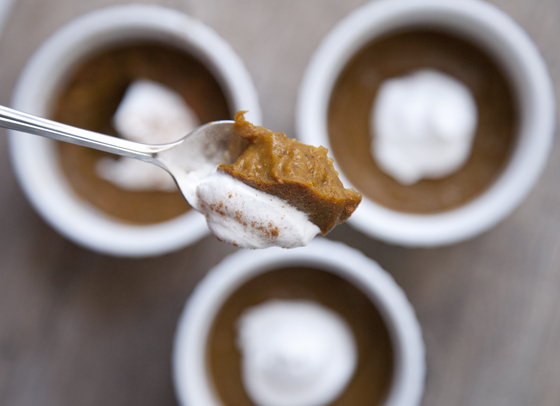 | | | |
| --- | --- | --- |
| Individual Pumpkin Custards | | |
Author:
1 15 oz. Can Pumpkin Puree
1 C. Light Coconut Milk, divided
1/2 C. Brown Sugar
2 Tbs. Cornstarch
1 Tbs. Molasses
1 Tbs. Pumpkin Pie Spice
1/2 Tsp. Sea Salt
Pre-heat oven to 350 degrees F.
Place 4 lightly greased ramekins in a 9 x 13 inch baking pan. Fill pan with approximately 1 inch of water. Set aside.
Make your vegan condensed milk by combining 3/4 C. coconut milk and brown sugar in a saucepan over medium-high heat. Stir to dissolve brown sugar.
In a separate small bowl, whisk remaining 1/4 C. coconut milk and cornstarch, making sure there are no lumps.
Once coconut milk and brown sugar mixture is boiling, add cornstarch mixture, whisking constantly until fully incorporated.
Once mixture has thickened, remove from heat.
In a large bowl, combine condensed milk, pumpkin, molasses, pumpkin pie spice, and salt. Beat with an electric mixer until smooth.
Transfer filling to individual ramekins and bake for 50 minutes, or until filling has solidified.
Allow to cool before topping with your favorite whipped cream or ice cream, and an extra sprinkle of pumpkin pie spice.