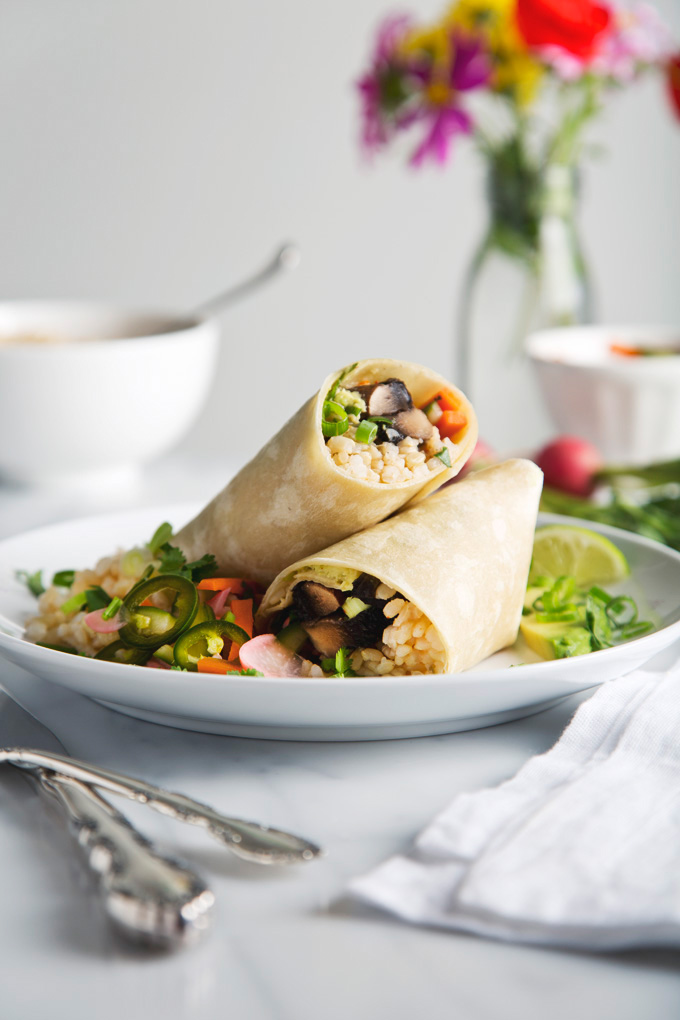 Last year I shared a recipe for Tofu Banh Mi Bowls with Spicy Pickles and it quickly became one of our most popular posts. Even today it's still a favorite meal for us, which is why I decided to fuse it with my current burrito/wrap obsession to make mushroom banh mi burritos!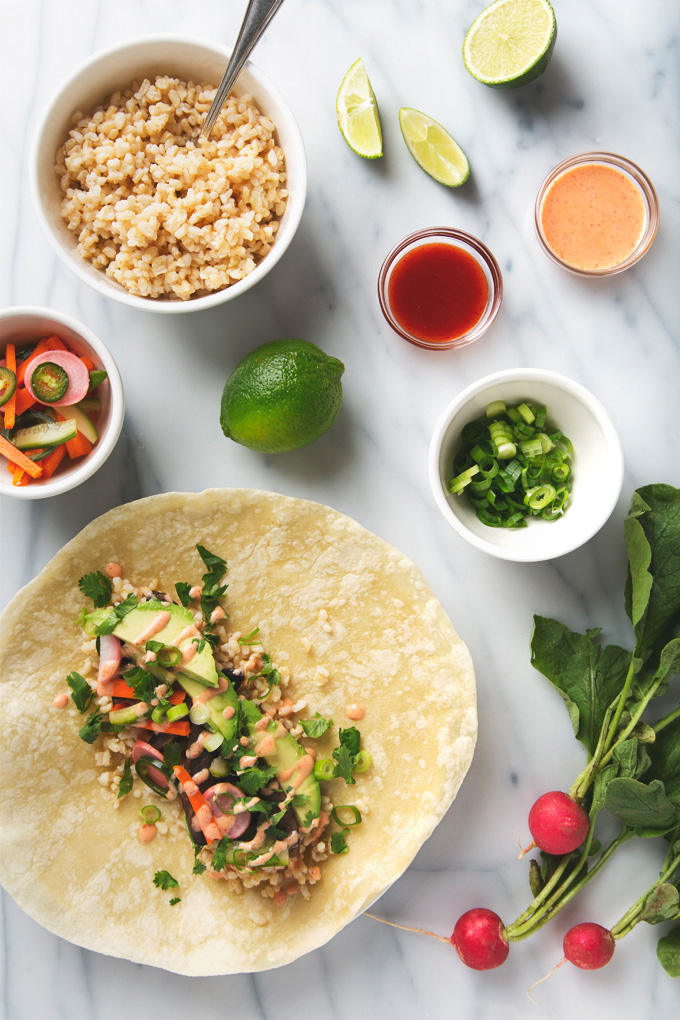 I've been getting requests for a vegan banh mi recipe that doesn't rely on tofu, so for today's variation I marinated large, sliced portobello mushrooms in a simple mixture of soy sauce, fresh lime juice, garlic, and toasted sesame oil. I love mushrooms so much, and they're especially great here because they add an almost meaty texture.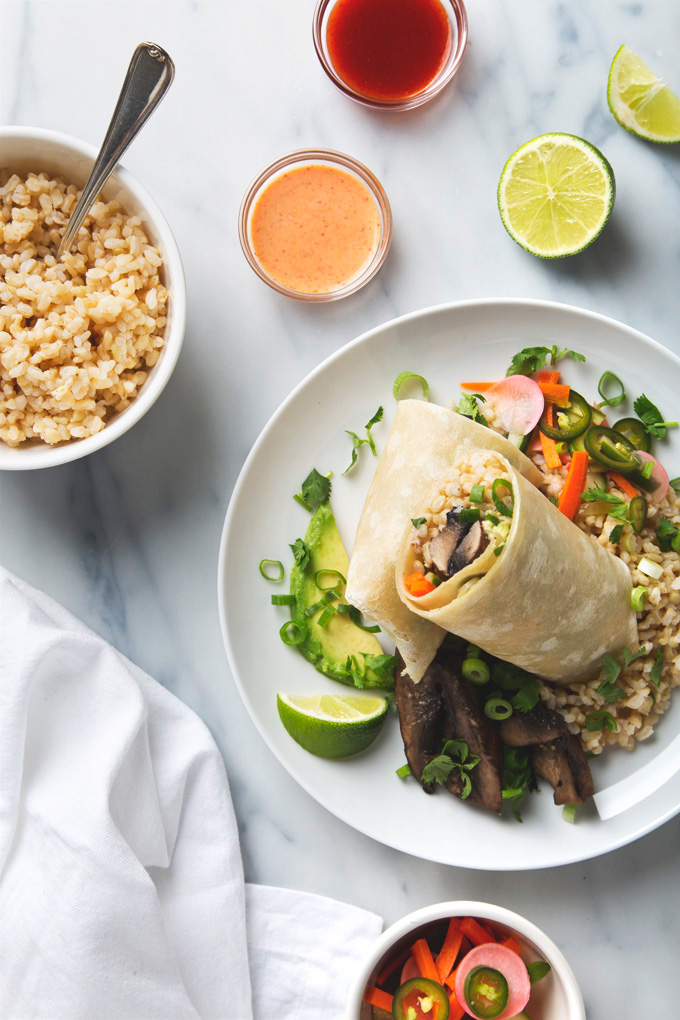 This recipe has a few components, but don't be deterred by the longer than usual ingredient list. Each is speedy and straightforward, and the end result is 100% worth the extra bit of assembly time. With every wonderful bite you get flavorful portobello mushrooms, spicy and vinegar-y pickles, chewy tortilla, creamy avocado slices, fresh cilantro leaves, and crave-worthy sriracha mayo + lime juice dressing.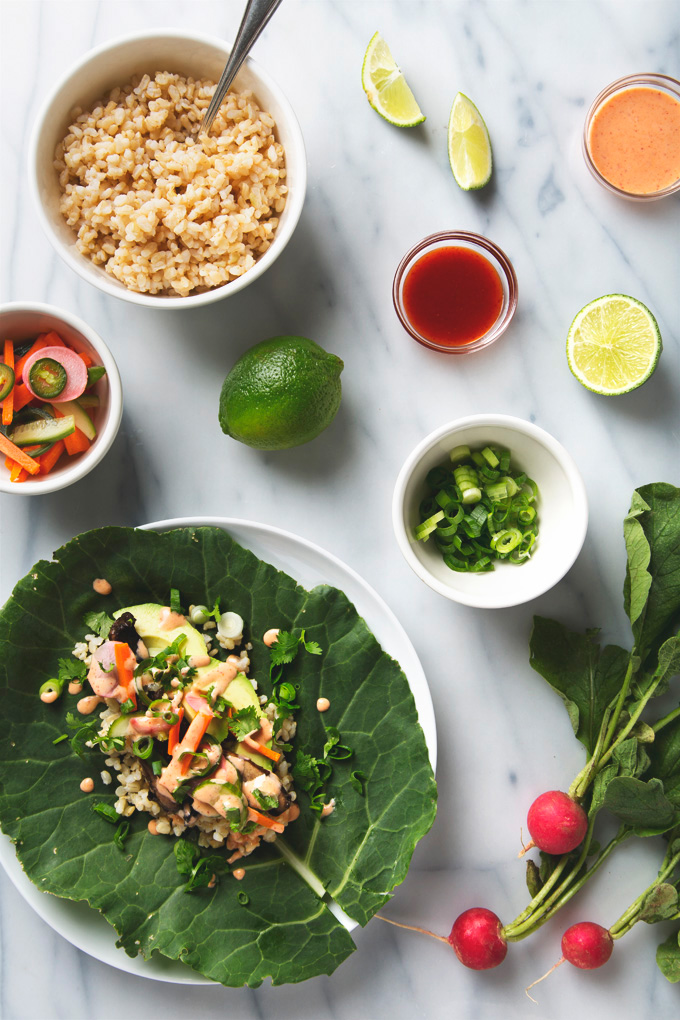 For a gluten-free banh mi burrito option, use large collard green leaves (trim off the thick part of the stem), then fold and roll as you would a flour tortilla. I like to use chewy short-grain brown rice when I make my filling, but quinoa is another great option, especially because it adds a nice protein boost.