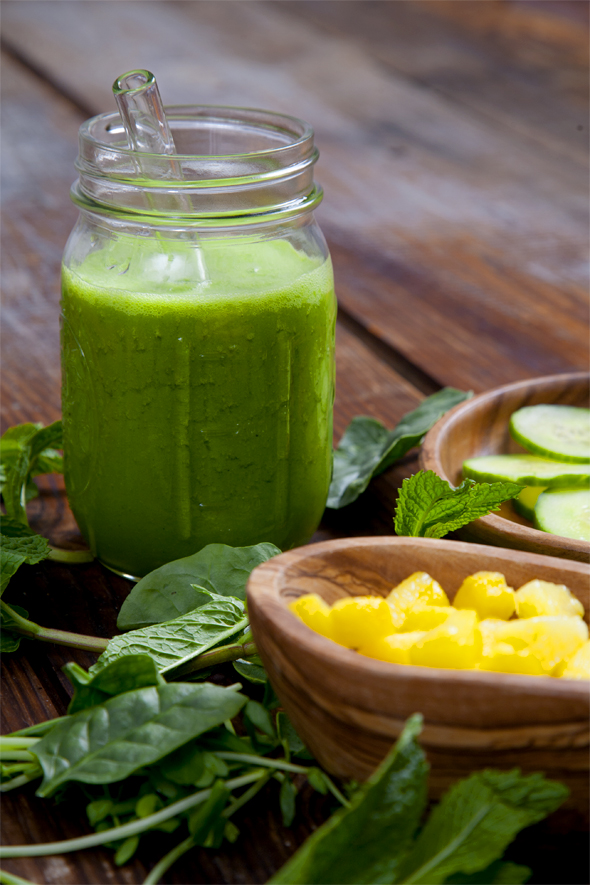 I am going through a smoothie phase right now. Well, not so much a phase since I drink them year-round, so maybe more like a smoothie reinvigoration? It finally hit the 80s in Boston this weekend and it's supposed to do the same today and I cannot even tell you how happy this makes me. I thought it might never be warm again. Ever.
As soon as the temperatures heat up, all I want is sorbet and popsicles and coconut water and smoothies. And watermelon. I would say I live on watermelon from June through August. I almost picked one up at Trader Joe's on Saturday, but I think it's too early and will probably be all kinds of sad, dry and mealy, similar to the peaches Aaron insisted we buy at Whole Foods. Money not well spent. Peaches are tricky though.
This smoothie, on the other hand, really hit the spot. I used much more reliable sweet frozen pineapple and fresh mint as the predominant flavors, inspired by a pineapple mint juice I often made last summer. To that I added raw coconut water (see previous coconut water obsession) and further enhanced the hydration benefits with chopped cucumber, as well as a generous helping of baby spinach and pea shoots for awesome greens power. And then! I kicked things up even further with some healthy fats to help make this a more filling, blood-sugar balancing smoothie, using hemp seeds (I love them for protein too) and a little unrefined coconut oil. By this point, I was really in a smoothie groove, and so I finished it all off with a pinch of ground ginger for a subtle kick of spice. Ginger, like turmeric, is also a potent anti-inflammatory.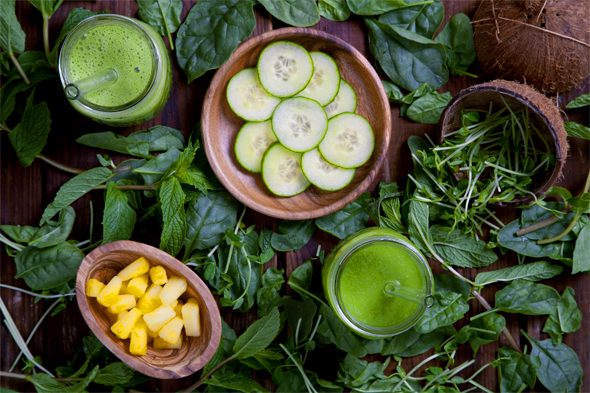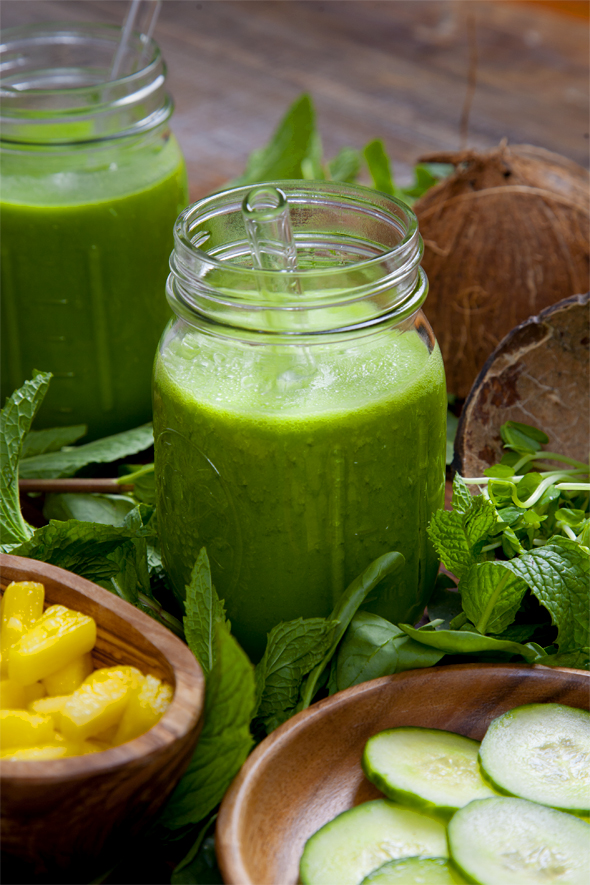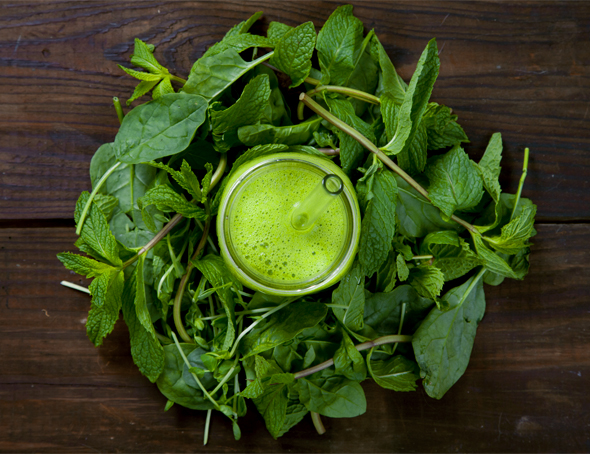 This smoothie is light, refreshing and perfect for late Spring into Summer. Also, I just realized we can totally swap out the pineapple for frozen watermelon cubes in a month or so: watermelon cucumber mint smoothie. That sounds kind of awesome, right?