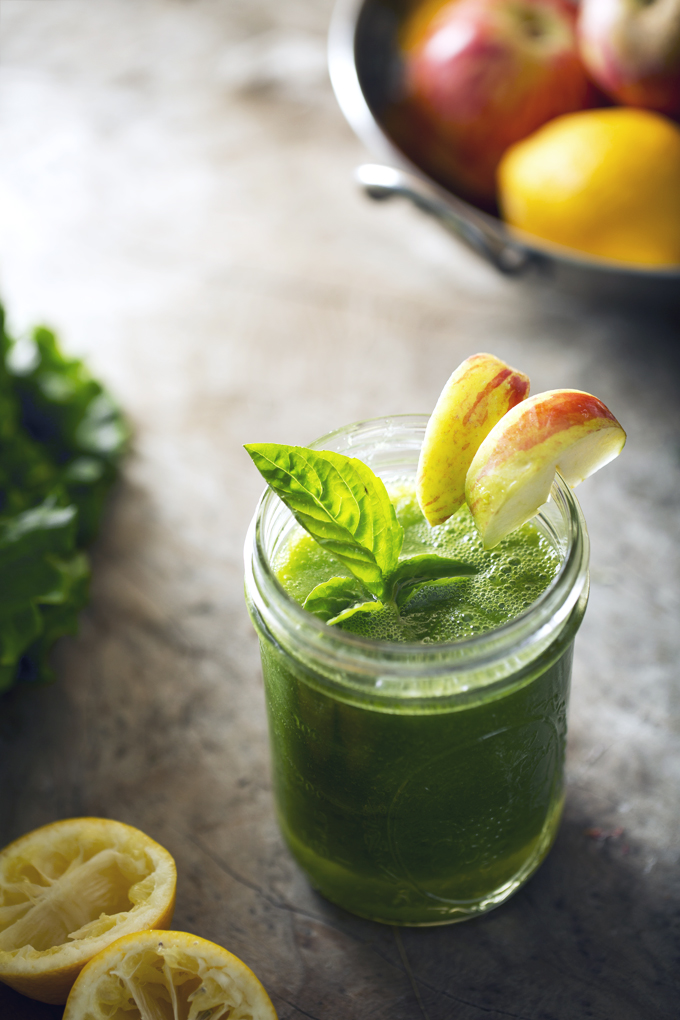 Eating well while on the road can be tricky sometimes. I'm often surprised at the lack of green vegetables and fresh fruits, even at some of the small-town grocery stores we've visited. There are always plenty of packaged pseudo-foods available, but not very much in the way of straight-from-the-earth ingredients.
When we arrived in Sonoma county this past weekend, I was craving greens something fierce and immediately made a beeline for the local natural foods co-op and their economy-sized bottles of green juice. Let me tell you—that juice hit. the. spot. And I loved the flavor so much, I've been recreating it in simple smoothie form each morning since.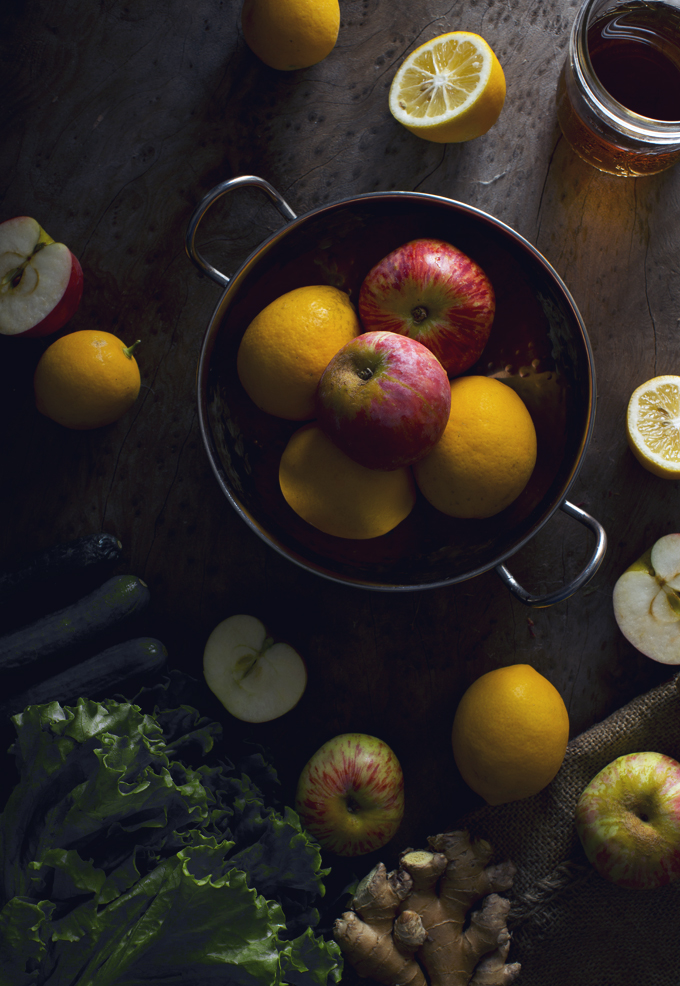 This week, we're very lucky to be staying on a property with lots of fruit trees and leafy green options right outside our tiny house door. I've been taking full advantage of the fresh mint, Meyer lemons, Gravenstein apples, and big heads of lettuce. Combined with some local cucumber and a few slices of spicy ginger, this is one easy green smoothie I know I'll be enjoying again and again.