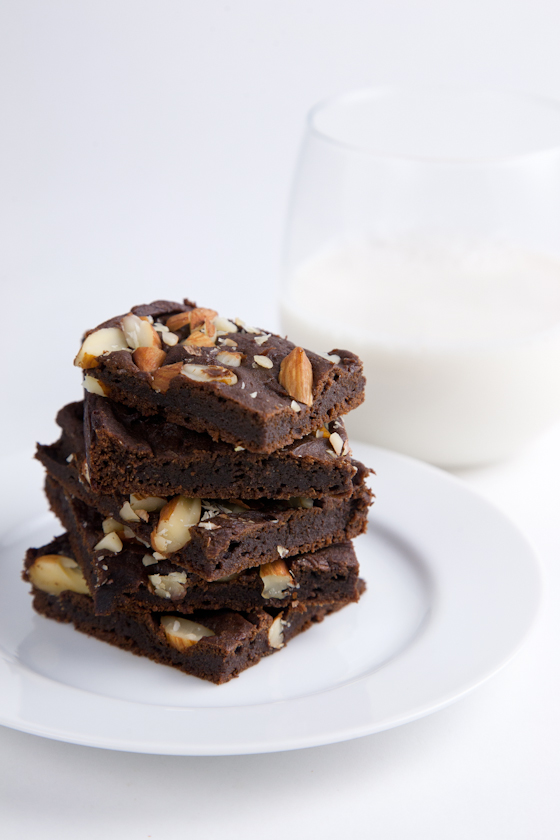 I had no intention of posting a brownie recipe this week. I was thinking more along the lines of a superfood kale salad, actually. Oops.
However, I was having one of those days where everything feels more difficult than it should be—work-wise, puggle-wise (Barley—I'm looking at you, crazy!)—and all compounded by the fact that it was Monday. Brownies were in order.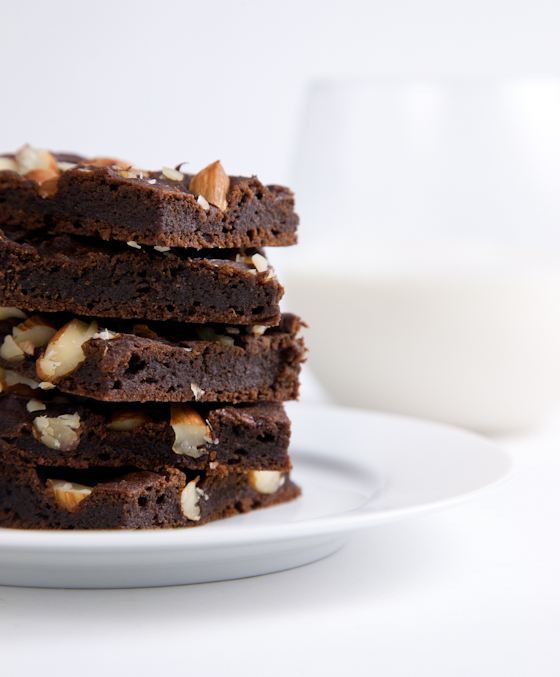 In my typical fashion, I couldn't just make regular brownies. The vegan part is a given, but I also felt compelled to reduce the sugar and fat, use gluten-free flour, and doctor them up with pumpkin. For those of you who either hate pumpkin or called it quits after pumpkin everything for the last two months, not to worry. I can't even taste it in the final product. Instead, the pumpkin allows you to cut down on the fat without really altering the texture. It's like applesauce when it comes to baking, only less gummy.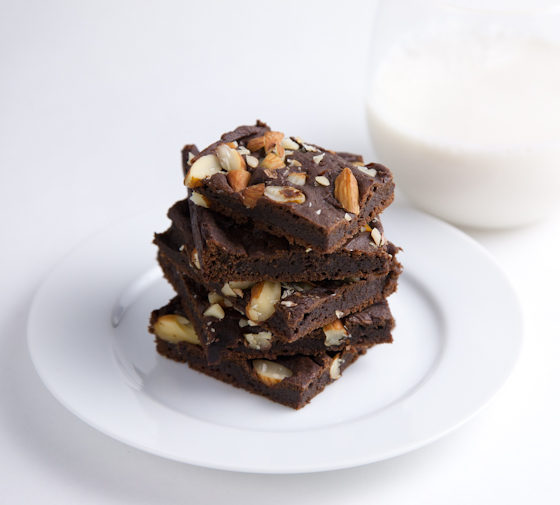 Of course, if you're like me and you never get sick of pumpkin, you can also add in some pumpkin pie spice for a little extra kick. (And then proceed to eat the rest of the pumpkin straight out of the can with a spatula while you wait for your brownies to bake. No judgement!)
Topped with some chopped almonds for a nice crunch, these brownies hit. the. spot.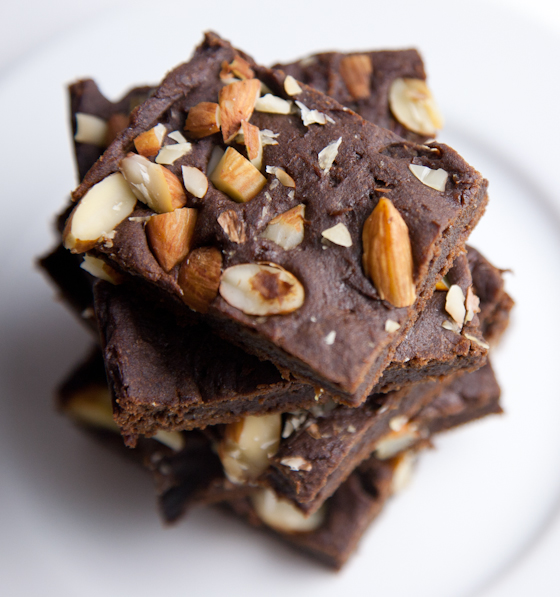 I think I need to spontaneously make brownies more often.
P.S. Looking for an even more health-conscious brownie recipe? Try my Gluten-Free Black Bean Brownies. I swear they don't taste like beans.