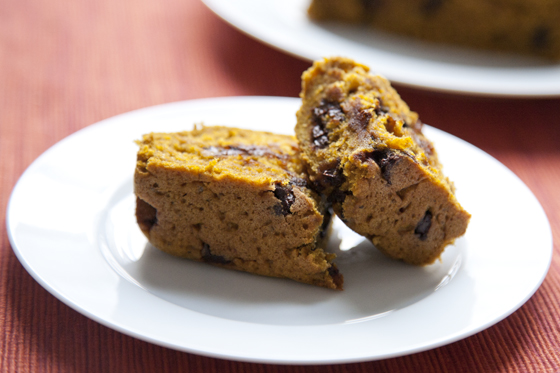 How is it already Monday? I feel like I blinked and the weekend is over. I need another Saturday!
This is probably due to that fact that Aaron and I spent most of our weekend in search of a friend for Honey. Yes, we are looking to get another dog! Time flies by when you're hanging out with potential puppies all day, and although we didn't find our next dog at the shelters we visited, we left with a much better idea of the type of puppy we want to add to our family.
We also came away with the realization that Honey is kind of bossy. She "demand barks" when another dog has a toy she wants or tries to take a toy from her. It's not at all aggressive, just kind of bratty. And thus, we've added "Bossypants" to her never-ending list of nicknames. A few other favorites include "Monkey Butt" (I have no idea – that's all Aaron), "Honey Bunny" (probably makes other people cringe), and simply "Puggle", after our move to California, when people would ask us at least 10 times a day, "Is that a puggle?!". It seems most states are about 5 years behind on the puggle trend compared to Massachusetts.
But enough about dogs. Another highlight of my weekend was baking what I would consider one of the best pumpkin breads of my life. Seriously, it's that good.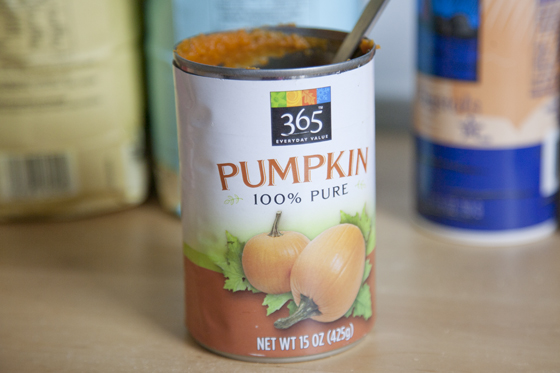 I bought some of Whole Foods' 365 brand of pumpkin, and although it's not organic, I much prefer it to the TJ's brand I've been buying. It's also about 50 cents cheaper. Win.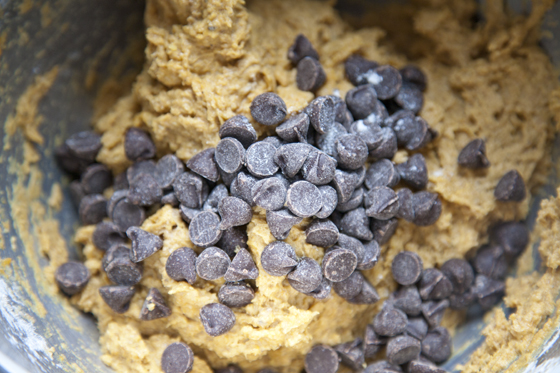 I typically bake with flax eggs, but this time I thought I'd try a chia egg, since they have almost no detectable flavor. The flax is subtle, but I can sometimes pick up on it, especially if I'm using roasted flax seeds.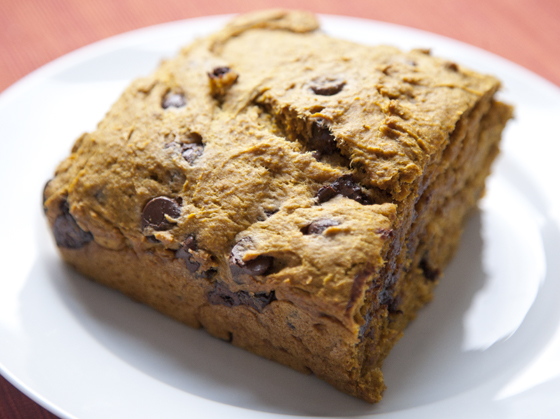 This.was.awesome. I'm not sure if it's the pumpkin or the chia egg, or a combination of both, but this pumpkin bread has a perfectly moist, almost cake-like texture. It's only a little sweet, but I made up for that with a healthy dose of chocolate chips.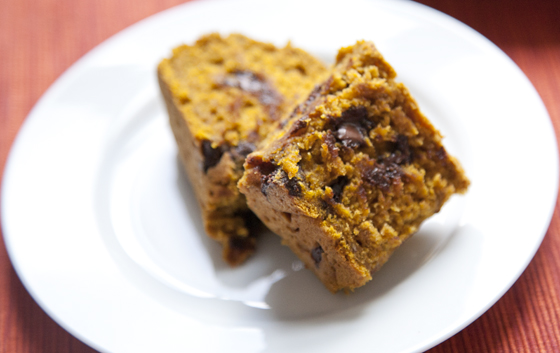 After all, everything's better with chocolate.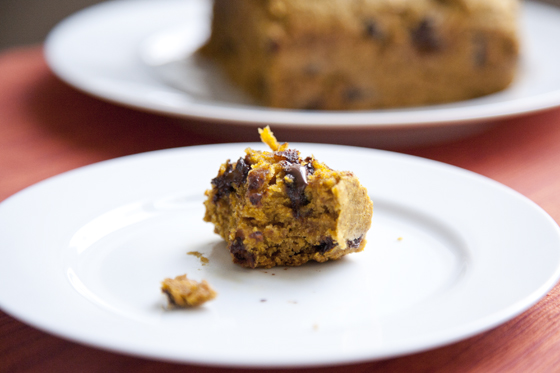 | | | |
| --- | --- | --- |
| Pumpkin Chocolate Chip Bread | | |
Author:
1 C. All-Purpose Flour
1 C. Whole Wheat Flour
1 Tsp. Baking Powder
1 Tsp. Baking Soda
1 Tbs. Pumpkin Pie Spice
1/2 Tsp. Salt
1 1/2 C. Pumpkin Puree
1/4 C. Brown Sugar
1/4 C. Granulated Sugar
1 Tsp. Vanilla
1/4 C. Coconut Oil, melted (canola would also work)
1 Chia Egg (2 Tsp. ground chia seeds, 3 Tbs. water)
1/4 C. Applesauce
3/4 C. Chocolate Chips
Pre-heat oven to 350 degrees F.
Lightly grease a 9 x 4 inch loaf pan and set aside.
Prepare your chia egg by combining 2 Tsp. ground chia with 3 Tbs. water. Stir and allow to sit for 2-3 minutes, until it has a gel-like consistency (similar to an egg).
In a large bowl, whisk together the sugars, pumpkin, vanilla, oil, applesauce, and chia egg.
Sift in the flours, baking powder, baking soda, pumpkin pie spice and salt. Stir until just combined.
Fold in chocolate chips.
Transfer to greased loaf pan and bake for 50-55 minutes, until a toothpick inserted in the center comes out clean.