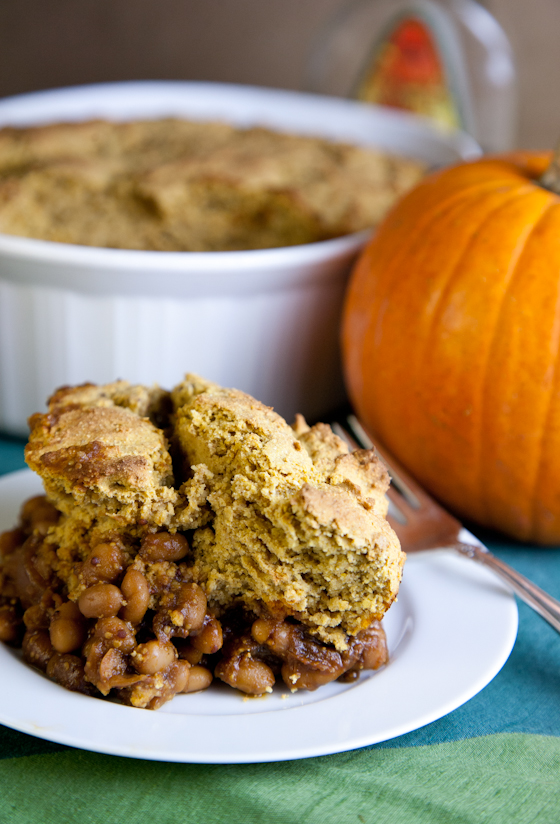 Casseroles are one of those dishes that I frequently seem to overlook. The fact that I immediately think of recipes like heavy green bean casserole or the often-iffy corn pudding certainly doesn't help, but a lot of the time, I find myself getting into food ruts with things like hummus and salads. They're easy and require very little planning.
However, when life gets really busy, casseroles definitely have the edge. Sure, it takes a little time to assemble and bake them, but in my mind, casseroles = leftovers. And if you cook in bulk like I tend to do on Sundays, this means satisfying, grab-and-go lunches for the entire week. As an added bonus, it also means minimal dish-washing, which is always a nice perk.
When I started thinking about what kind of casserole to make, my mind immediately went to a cornbread baked bean casserole. It was the perfect excuse to bake that pumpkin maple cornbread I've been dreaming up for months.
This casserole is vegan comfort food at its finest. I hope you enjoy it as much as we did!