Today's Cheesy Broccoli Rice Casserole goodness is sponsored by Minute® Rice, makers of the 10-minute brown rice that got coated in the dreamiest of vegan cheese sauces.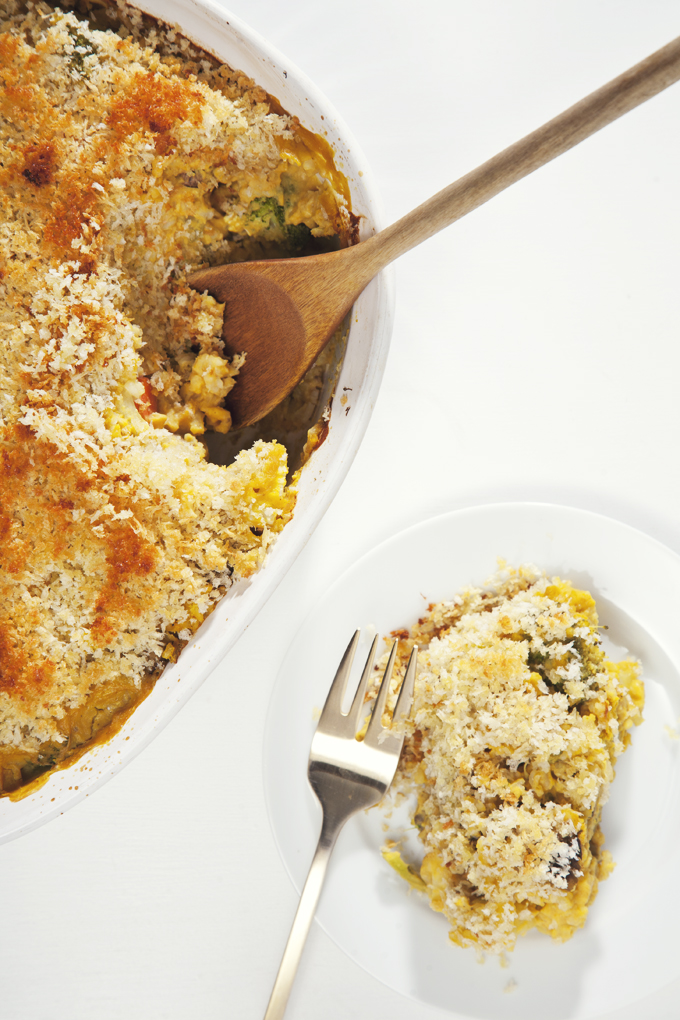 First though, it's confession time. You know those frozen bags of broccoli that come with a packet of "cheese" sauce? [I'm putting that instance of cheese in quotation marks because that stuff is even less cheese than the non-dairy cheese sauce I'm sharing here.] I kind of used to secretly like that broccoli. Are you judging me? I'm judging me too. My parents never bought those types of pseudo-foods growing up, and I never bought them when I lived on my own, but I didn't hate it when my roommates or friends made frozen broccoli with "cheese" sauce. I know, gross.
Not too long ago, I made a Protein-Packed Butternut Squash Mac & Cheese, which both Aaron and I became a little obsessed with and it seems quite a few of you did too. Side note: thank you for letting me know when you love a particular recipe! It's helpful feedback and it makes me so, so happy.
After I had stuffed myself with a big ol' bowl of comforting mac & cheese,  my mind immediately went to covering a big ol' bowl of broccoli and brown rice in that can't-get-enough butternut squash cheese sauce. And that's how this Cheesy Broccoli Rice Casserole came to be. It's rich-tasting, filling, and satisfying, but it's also loaded to the brim with vegetables and light on the oil. No vegan buttery spread or pseudo-foods here: just tons of veggies, whole grain Minute® Rice Brown Rice, protein from cannellini beans that get blended into the creamy cheese sauce, plus a bit of extra virgin olive oil for some healthy fats.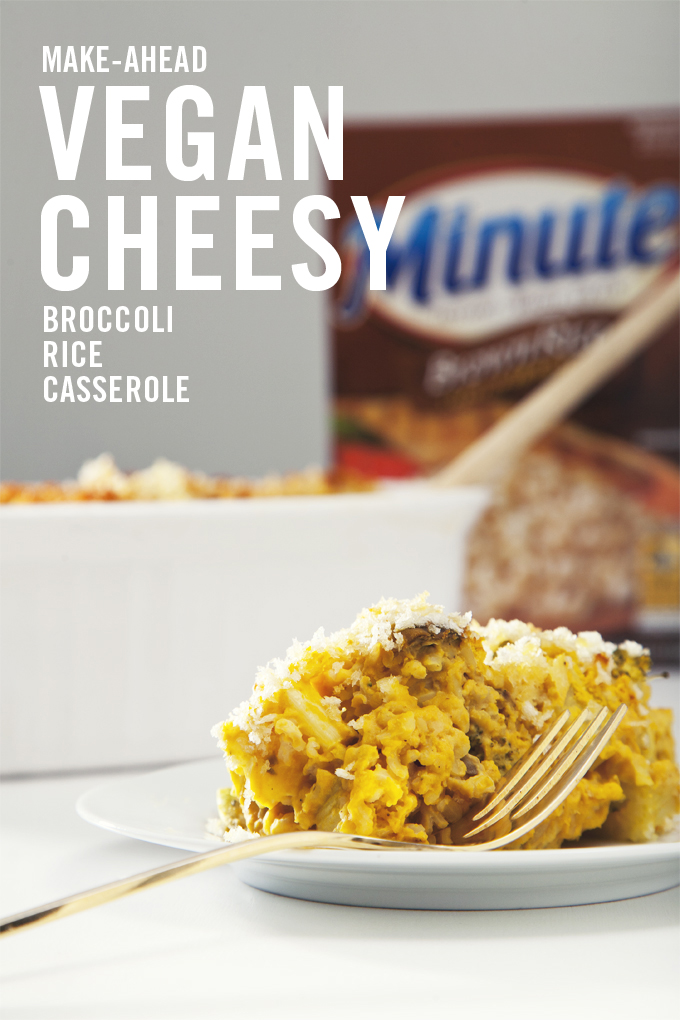 The Minute® Rice Brown Rice cooks in only 10 minutes, saving a solid 35 minutes in cook time compared to other brown rice. During the holidays (or any busy day), that can often mean the difference between making a wholesome, home-cooked meal, or opting for not-so-healthy take-out. What's especially nice if that you can make this casserole a day or so ahead of time and pop it in the oven half an hour before you're ready to serve it. It's perfect for family get-togethers and potluck dinners.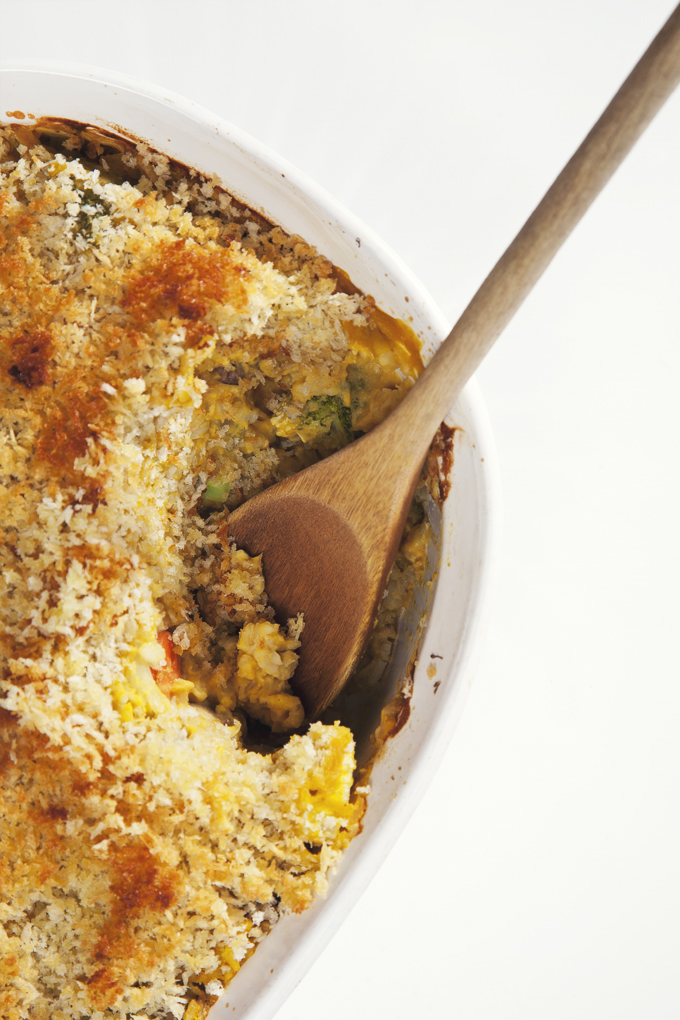 When baked, the creamy butternut squash cheese sauce becomes bubbly and delicious, the Minute® Rice Brown Rice rice gets perfectly coated in the sauce, the breadcrumbs become all toasty golden brown, and the broccoli cooks through yet retains a bit of crunch. No soggy vegetables here!
Whether you need to serve a hungry crowd or batch cooking and leftovers are your jam, this casserole checks all of the boxes. Protein, vegetables, healthy fats, and whole grain carbs. Wholesome, comforting, easy, and filling. This dish has the nostalgia of a classic cheesy rice casserole, with all the feel-good benefits of a whole foods, plant-based style of eating.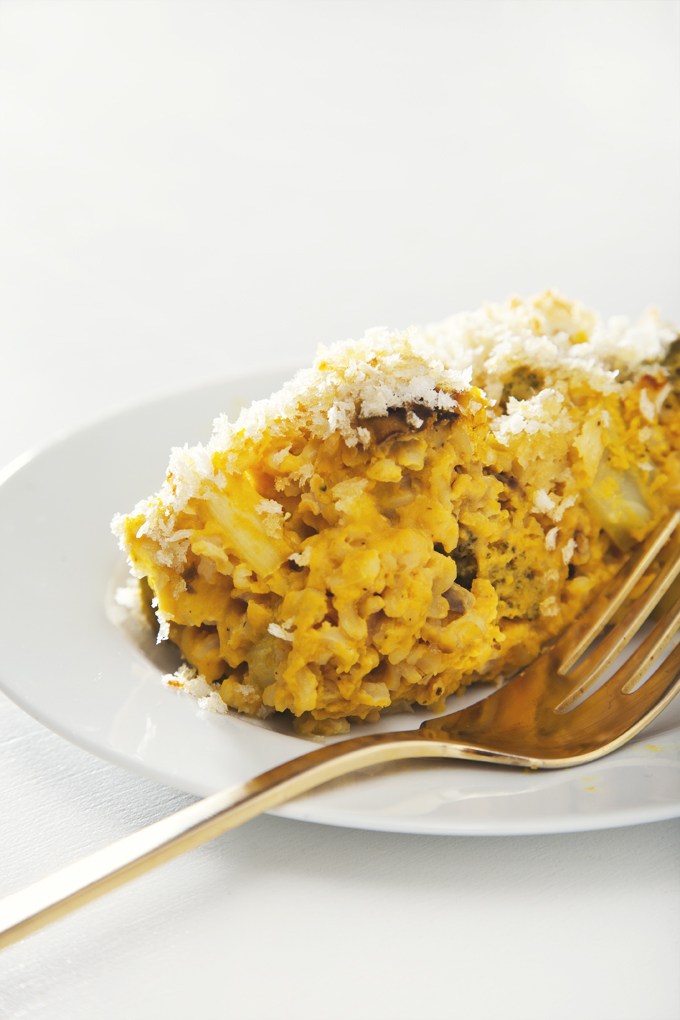 This is a sponsored post written by me on behalf of Minute® Rice.