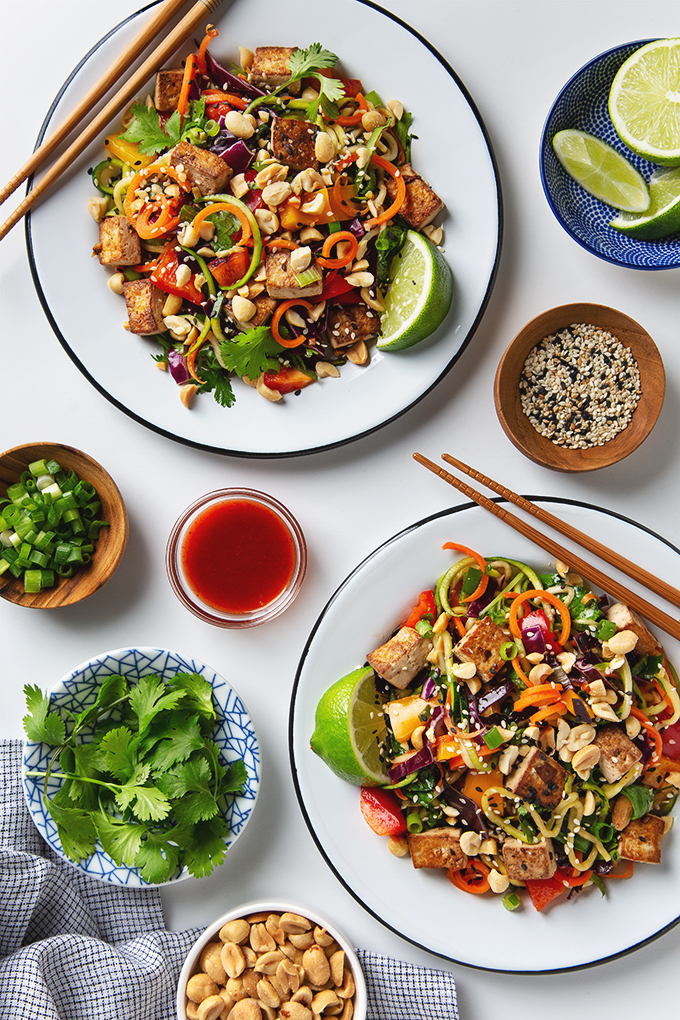 I'm back with my first recipe post of the new year, and yes, it involves ALL of the vegetables and my favorite Pad Thai flavors. I've very intentionally included nearly every color of the rainbow for this antioxidant powerhouse of a meal: red and yellow bell peppers, carrot and zucchini noodles, purple cabbage, fresh cilantro and basil, plus lots of lime juice for that much-needed brightness that we all crave in January (where's the sun?!).
I love rice noodles, but to be honest I overdid it on carbs and not much else in November/December, and I'm feeling like I need to make up for lost time on the veggie front right now. So, I swapped the rice noodles for a colorful combination of carrot and zucchini noodles, gave them a quick sauté to make them tender, then topped them with a super minimal 3 ingredient sauce—just soy (feel free to sub tamari if gluten-free), sweet chili sauce, and rice wine vinegar. That's it!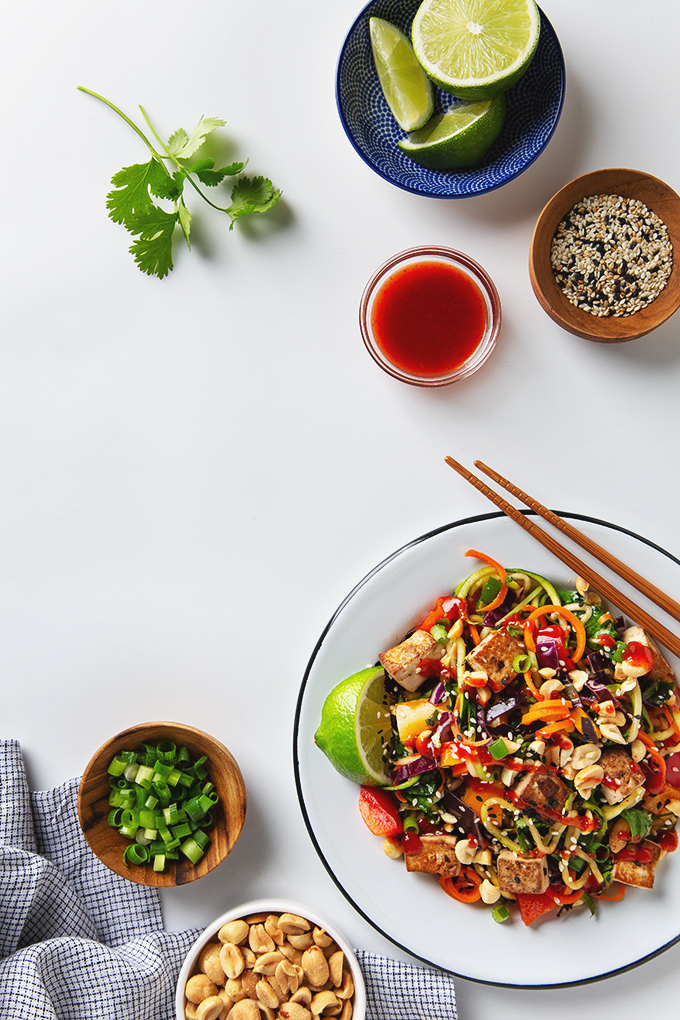 Because this meal is basically 100% vegetables (unlike restaurant Pad Thai which is mostly noodles and junky oil, let's be real), go generous on your portion size to make sure you don't find yourself hungry an hour later. I also recommend serving your Vegetable Pad Thai with my crispy tofu for protein, and because it's straight-up delicious. If you haven't enjoyed tofu in the past, try the method I've outlined below and then report back. I've found that thoroughly pressing, marinating, then pan-frying my tofu with a little sesame (or peanut) oil makes all the difference in the world.
Top your Rainbow Pad Thai with chopped salted and roasted peanuts, sesame seeds, a squeeze of fresh lime juice, and sriracha, if you like it spicy.