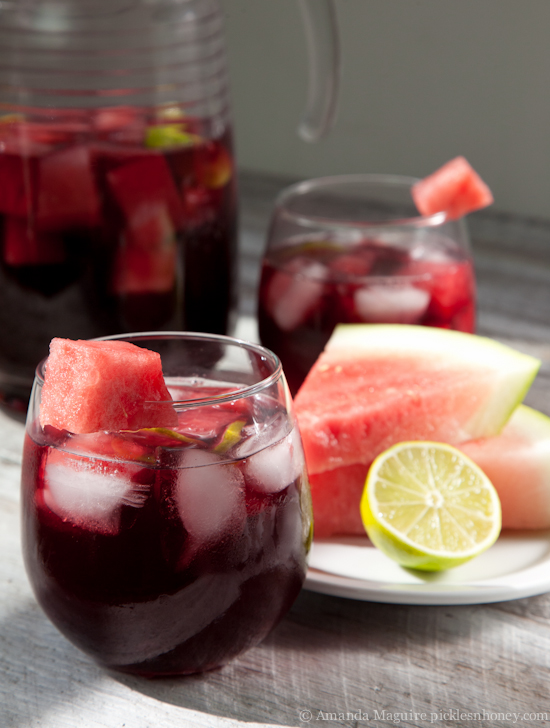 Have I ever told you guys how awesome you are? Thank you times a million for your support after my big announcement to leave my job. It really does mean a lot to me, and I am so grateful to be a part of our wonderful blogging niche. I think we need to celebrate! Drinks on me? Or at least a recipe for a drink on me.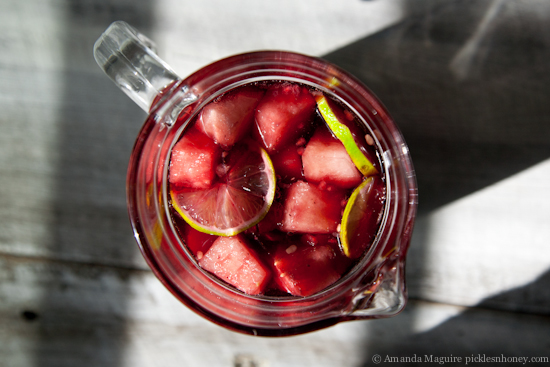 It's been too long since I posted a cocktail. Aaron and I had a fun ritual last summer of instituting a happy hour of sorts. One week it was watermelon mojitos, another is was grapefruit ginger spritzers. I'm a little late in re-instituting cocktail hour this summer, but better late than never, right?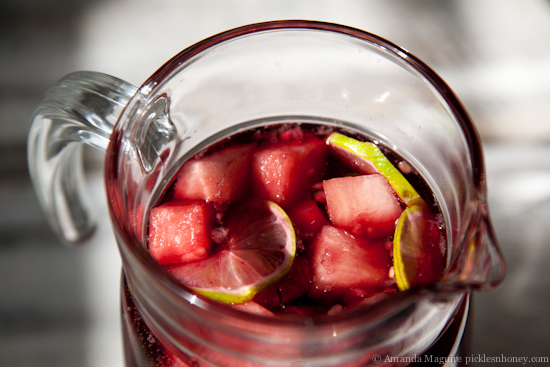 I've been wanting to use kombucha in a drink for a while, and pairing it with wine seemed like a good way to go. There was one snafu: the fruit flies got to it first! I knew it was only a matter of time, but I was still horrified to find them enjoying my next batch when I uncovered the jar. So, so gross! I will spare you the details.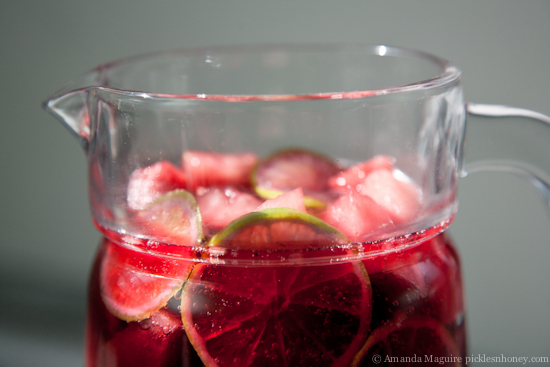 I did what I had to and tossed everything, sanitized the hell out of my jar, purchased a new scoby, and started from scratch (making sure the fabric cover was tightly in place). Fortunately, the actual sangria recipe came together seamlessly. It's hard to go wrong with watermelon, wine, and berries, after all.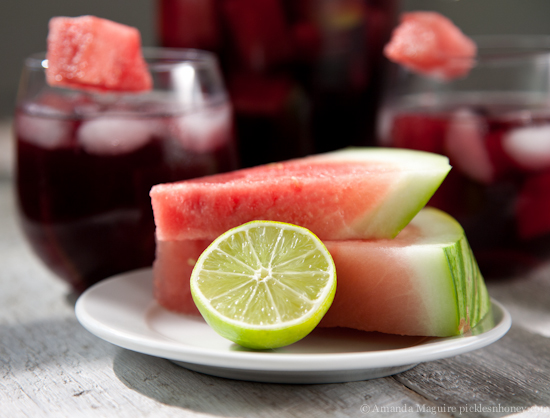 The kombucha adds a slight sweetness and natural carbonation, and I took that a step farther, pouring in a generous amount of sparkling water for some added pizzazz.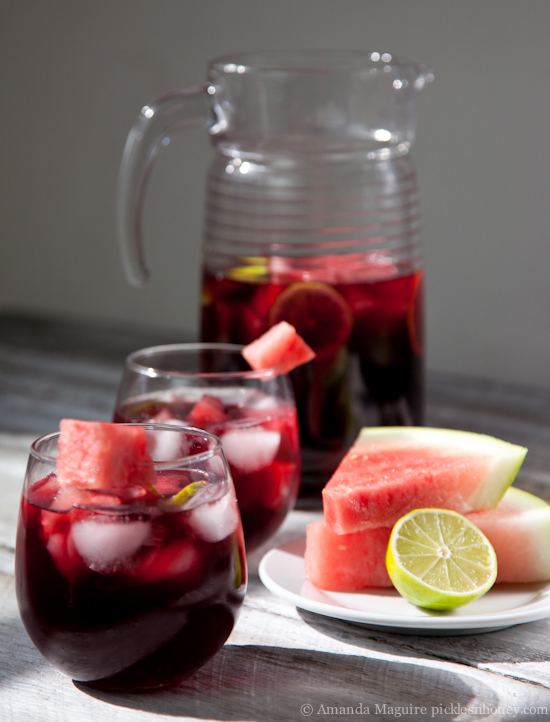 This sangria is light and refreshing, and very easy to drink, which is just the way I like it. Happy hour is back!