The other day Aaron and I were having a conversation about which season has the best-smelling food. Not the best all-around food—the best-smelling. And as much as I'm firmly on Team Summer for most things, I will admit that I agree with Aaron on this one: fall is the definite winner smell-wise. In the last week alone, we've enjoyed spicy chai tea in the mornings, baked apple cider donuts for afternoon snack, and this Stuffed Butternut Squash with Warm Quinoa Salad at dinner. It's been wonderfully cozy.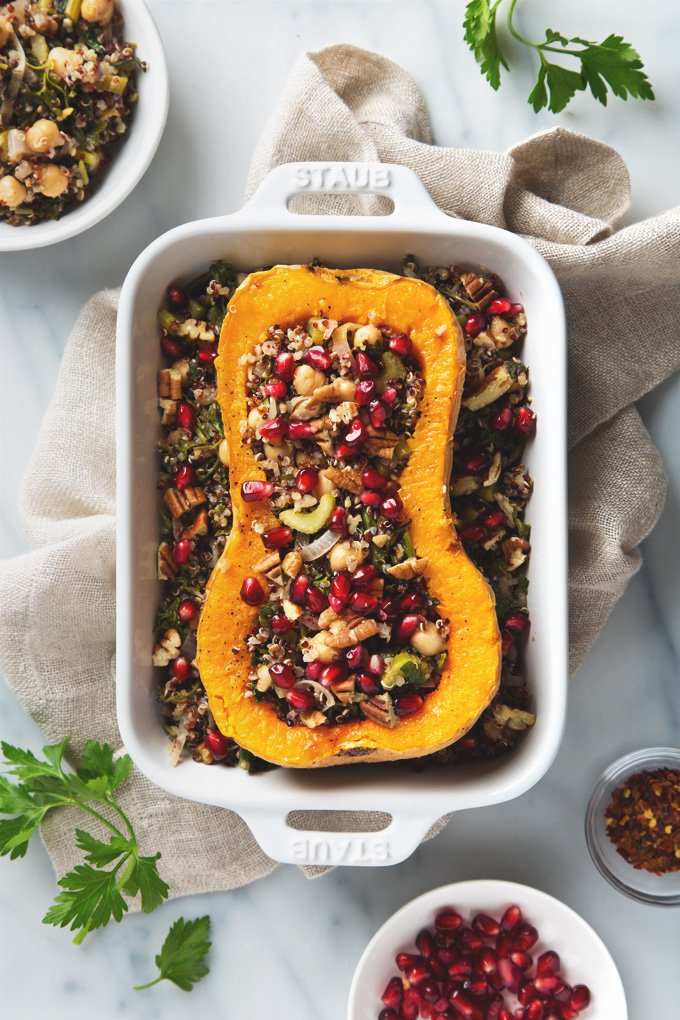 What I love about this meal is that it's comfort food minus the food coma. This recipe smells and tastes like Thanksgiving, but it won't weigh you down or make you feel like you need to walk (or sleep) it off immediately after. Another positive? You can prep the quinoa salad filling in advance, which makes this recipe doable even on a busy weeknight. I made my quinoa salad a day ahead, then roasted the butternut squash the following day when I was doing my batch cooking for the upcoming week.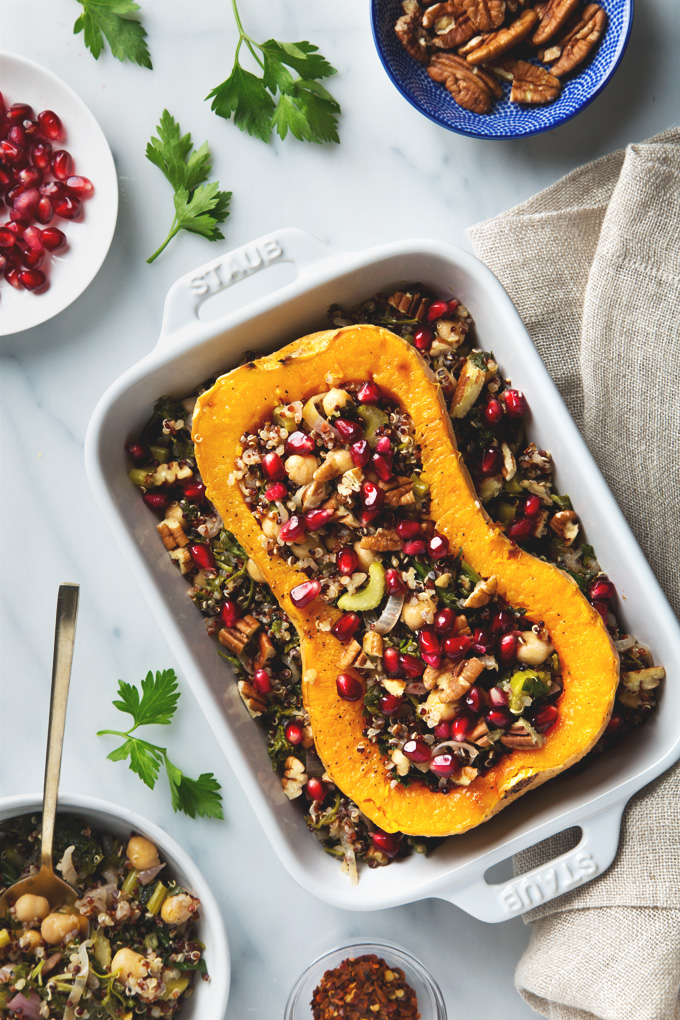 In addition to quinoa, the salad also includes garlic, shallots, celery, kale, chickpeas, and parsley. The dressing is a simple mix of bright lemon juice, pure maple syrup, and a pinch of red pepper flakes, topped off with roasted chopped pecans and pomegranate seeds for additional texture and sweetness. It's vegan, gluten-free, and entirely made from whole foods, not to mention it will make your house smell like fall in the best possible way.