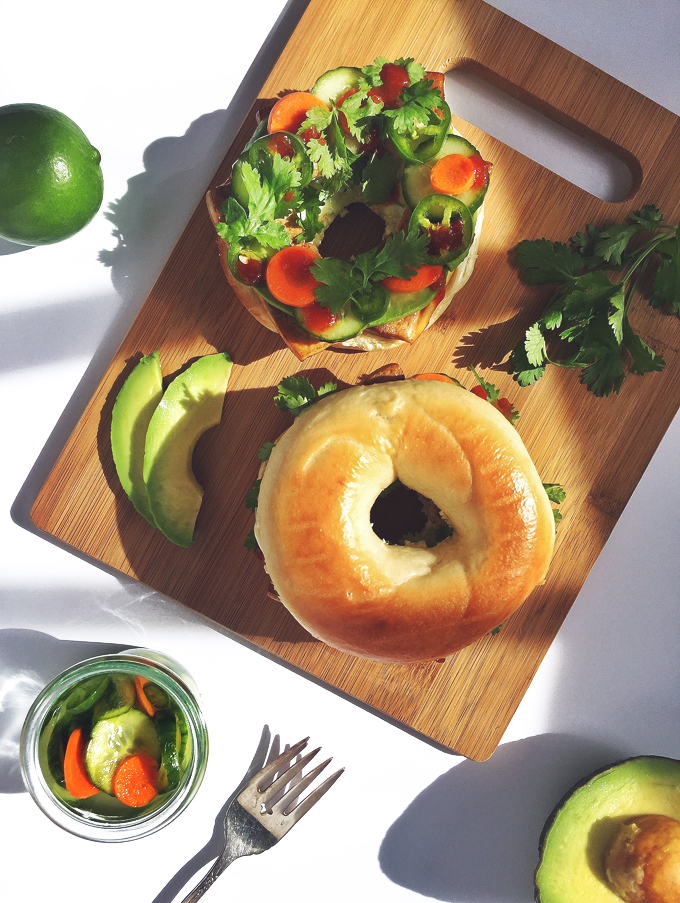 I think I only discovered banh mi sandwiches a year and a half ago, which is very unfortunate because they have so many of my favorite things happening, not the least of which are the spicy pickled veggies. The good news is that you can make your own pickles at home with less than 5 minutes of prep time and an hour of waiting. During that wait time, I highly recommend you marinate some tofu, cook it up, and gather a handful of ingredients to make a banh mi bagel sandwich that's pretty damn epic for breakfast, but of course equally awesome for lunch or dinner too. Who says bagels are only a breakfast food anyway?
These sandwiches hit all the right marks in the texture and flavor departments. Crispy, doughy, tangy, spicy, garlicky and wait for it…extra creamy from some sliced avocado. One bite in and you'll wonder why every restaurant isn't adding avocados to their banh mi sandwiches.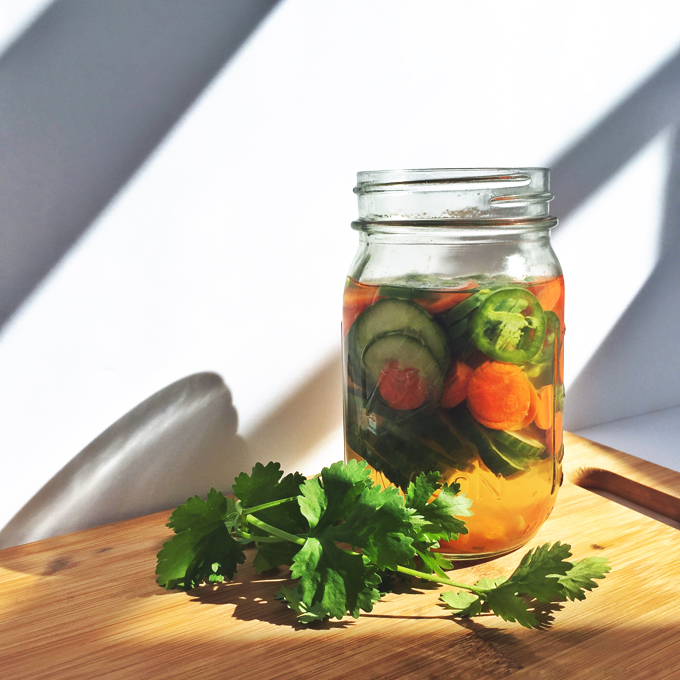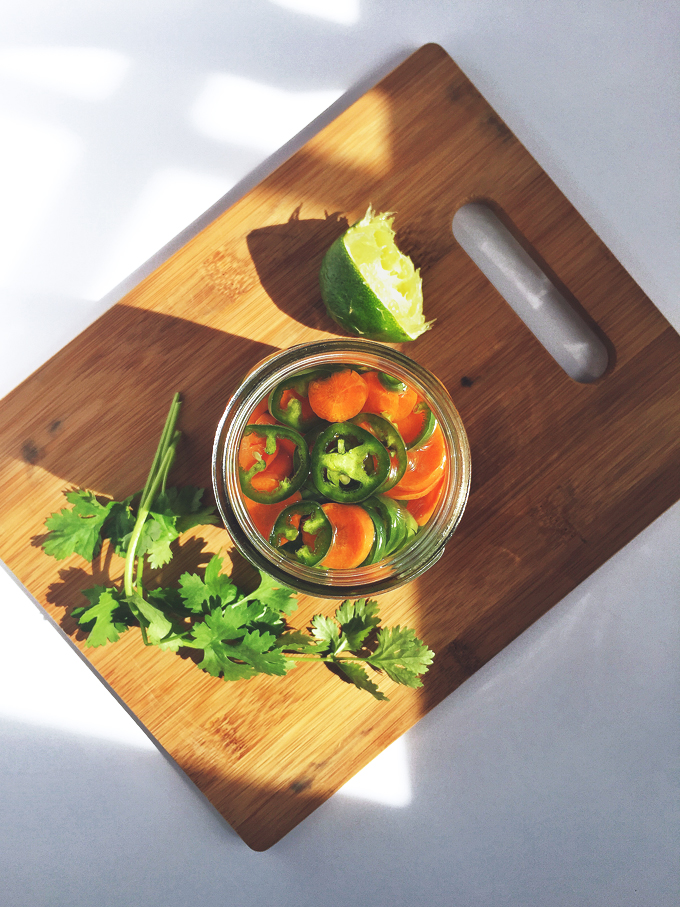 P.S. This post is iphone + natural light only (no iphone lenses either).