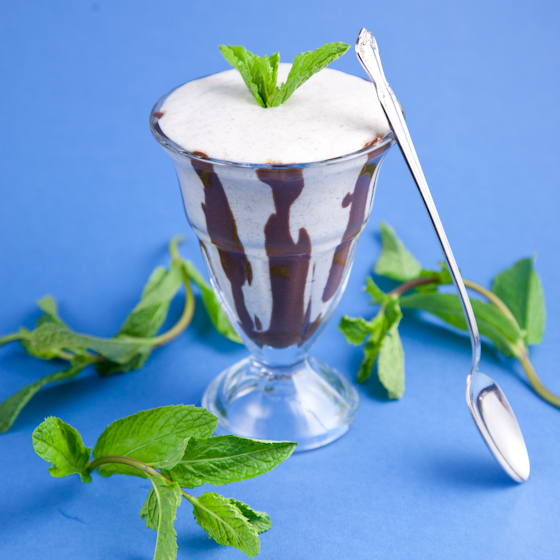 A couple of weeks ago, Aaron and I decided it was time for a fun date night – just the two of us, no dogs, TV in the background, or yoga pants for me (in retrospect, I probably should have worn stretchy pants instead of jeans). We decided on Veggie Galaxy in Cambridge, since there are plenty of vegan options, but Aaron can still enjoy a comfort-food-style meal. And let's be real – I wanted some of their ridiculously awesome desserts.
I ended up ordering the open-faced seitan sandwich with rainbow chard and mustard baked beans, minus the bread. I love their bread, but there was no way I would have had room for dessert. Priorities.
It was really good, although a little salty for my taste preferences. Still, most anything involving chard/kale/[insert leafy greens] is a win in my book.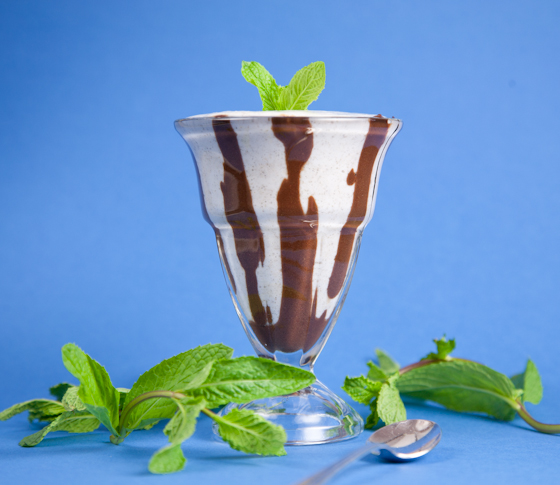 When it came time to order dessert, I was torn between practically everything on the menu. Vegan lemon meringue pie, peanut butter chocolate cake (one of Aaron's favorites)…and then I saw it: Vanilla Zebra Milkshake. Coconut-based vanilla ice cream made with real vanilla beans and a generous helping of chocolate syrup. Perfect for someone who can't decide between vanilla and chocolate.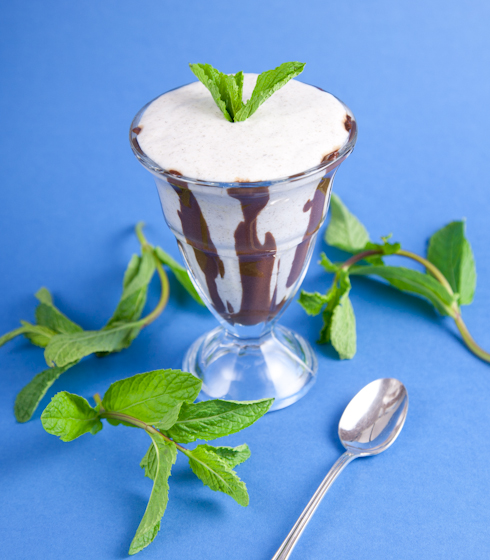 You know when people ask you what your favorite meal is? This ranks right up there, and I had a definite foodie moment upon first sip. It was rich, super creamy, and the chocolate syrup was really high quality (I believe they use Taza). The only problem I had was that it was so intense, I couldn't get past a few sips. I love me some full-fat coconut milk, but I can only handle so much in one sitting, and before I had even made a dent in the milkshake, my stomach threw in the towel and begged for my stretchy yoga pants.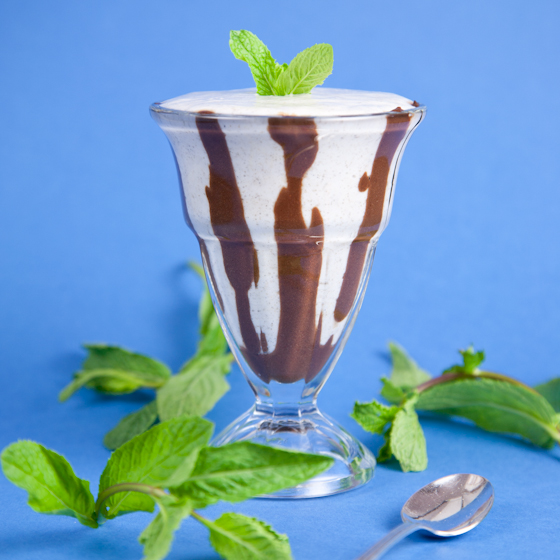 Nonetheless, those first few sips of the Vanilla Zebra frappe stayed with me all week and I knew I had to come up with something equally delicious, but lighter to enjoy at home. This version packs all of the delicious vanilla flavor and dark chocolate taste, with just enough creaminess from the light coconut milk, but not so much that you feel like you're drinking half-and-half. It's a nice balance of indulgent and healthy. Perfect for when you need a milkshake, but don't want to trade in your skinny jeans.