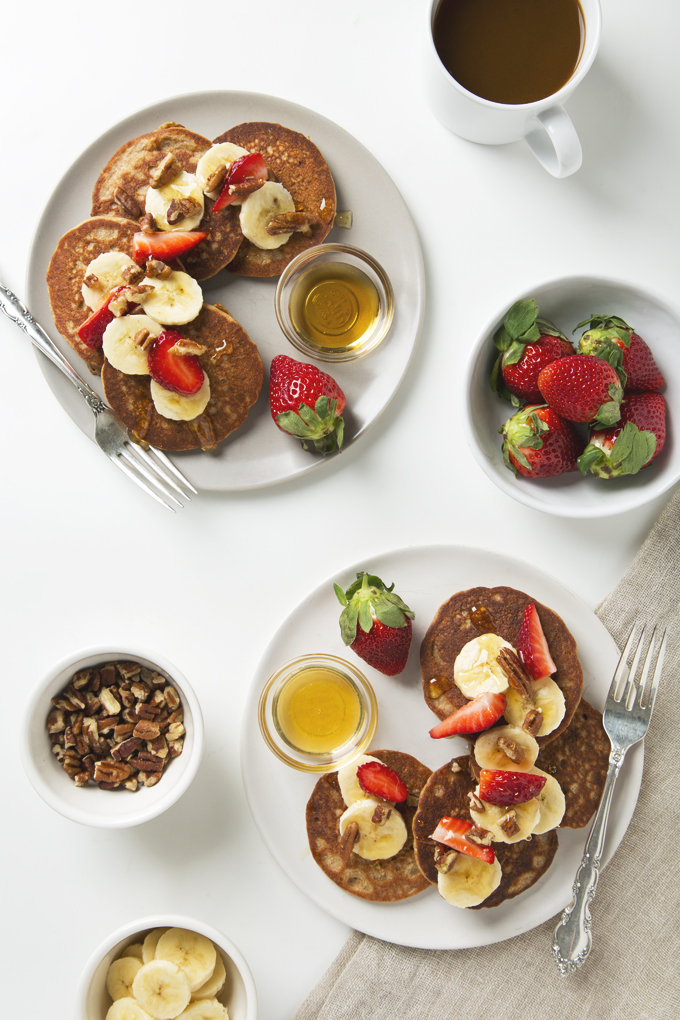 On weekends, Aaron and I have a breakfast tradition that we always look forward to throughout the week. It involves a big stack of pancakes, most often with coffee, but recently with frothy almond milk chai lattes instead. Don't you just instantly feel a little warmer and cozier thinking about it?
My original favorite pancakes recipe is usually our go-to, and sometimes we switch it up and make apple cinnamon protein pancakes or nutmeg-spiced eggnog pancakes if it's that time of year. For the last few months though, we've been all about vegan banana protein pancakes. I think what has us both hooked is how simple and wholesome they are with only seven ingredients, no added sugar, and no protein powder (we get enough of that in our smoothies).
To make them, I swap all-purpose flour for gluten-free chickpea flour, throw in a banana, and mix up a quick chia seed "egg" for naturally sweet, fluffy pancakes that pack an impressive plant-based protein punch. These banana pancakes will keep you full until lunch AND you can quickly mix up the batter in your blender to pour them straight into the pan! It's a true five minute ordeal with very minimal dish-washing.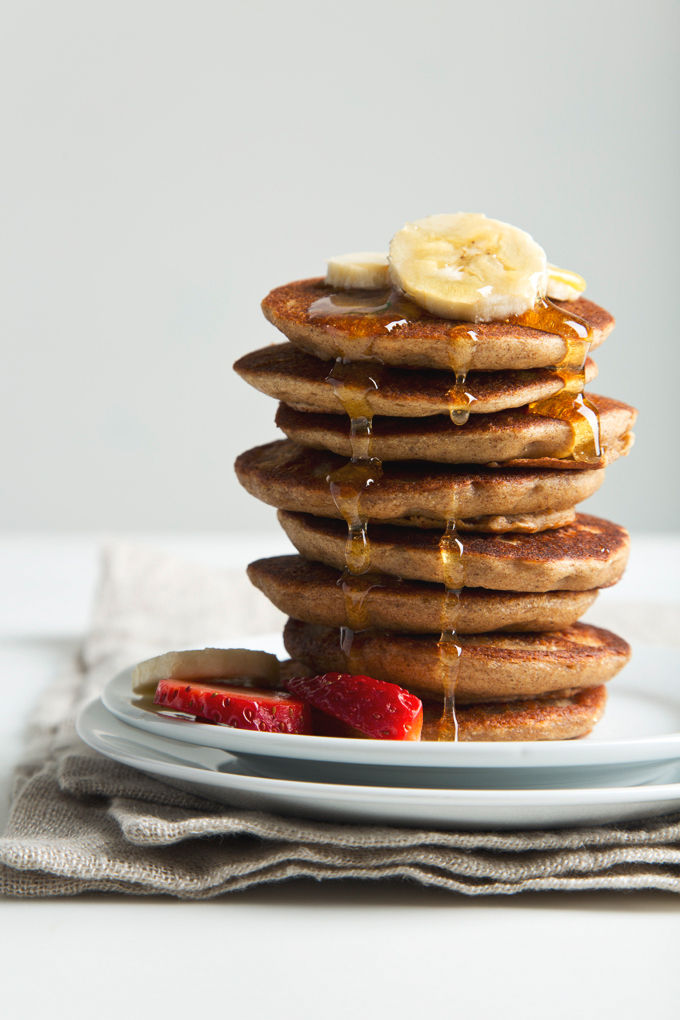 If you're looking for a gluten-free, higher protein breakfast option, these 7-ingredient vegan banana pancakes are for you! They're quick enough to make on busier weekday mornings, or they freeze really well if you'd prefer to make a batch on Sunday to enjoy throughout the week. Once frozen, just pop 'em in the toaster and you're good to go!