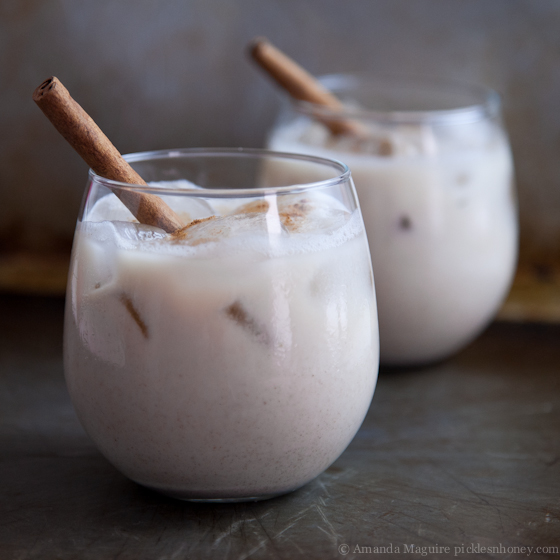 I actually only tried horchata for the first time a few years ago, when I was living in San Francisco and surrounded by delicious taquerias. There was one burrito place a short walk away from me in Pacific Heights, which is also where I discovered and subsequently became addicted to aguas frescas. So much better than a coffee habit, in my opinion.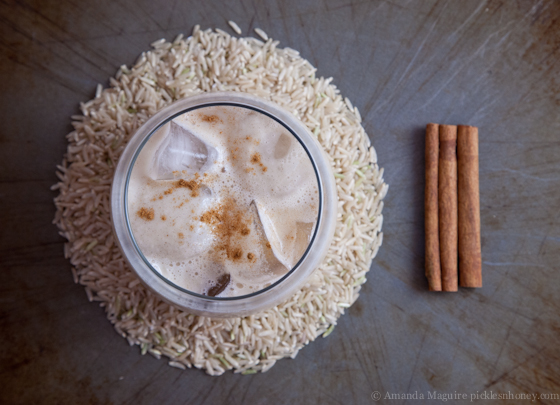 I haven't found nearly as many places around Boston that offer horchata, and the ones that do use cow's milk, so those are out for me. However, I finally purchased my very own, super cool nut milk bag* and decided to take things into my own hands using brown rice and almond milk as the base, medjool dates as the sweetener, and extra cinnamon. I also added a little vanilla bean paste, which is optional, but adds a nice depth of flavor. Most things benefit from a little vanilla, after all.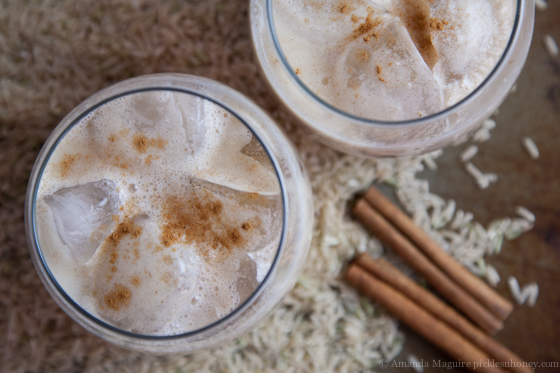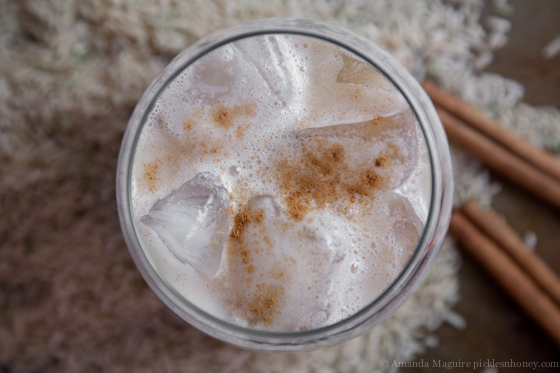 This is one of those recipes that is so easy and cost-effective, you'll wonder why you haven't tried a homemade horchata sooner.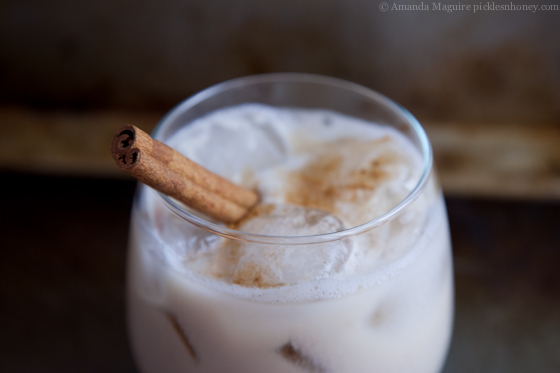 *I initially squirmed a little when I would say nut milk bag, but now it's starting to get fun. Especially when the person you're talking to isn't vegan or raw food-inclined. Try it and relish in the awkwardness.