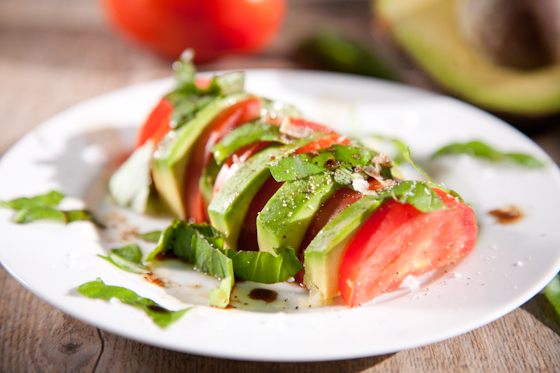 There was a lot of indulgent eating this past weekend. Between the peanut butter cupcakes with extra frosting I baked for Aaron's birthday on Friday, the Paula Deen-esque chocolate chip cookies on Saturday, and the boozy sorbet I made yesterday (recipe in the works!), I really, really needed a salad in my life last night.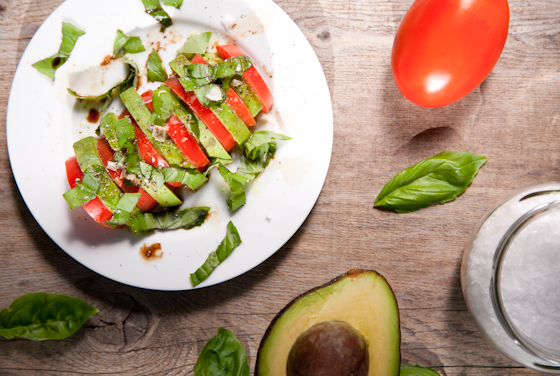 Tomatoes are finally starting to come into season, and since the basil plant on my porch is actually thriving (small victory!), I knew I wanted to make something that incorporated the two ingredients. I wish I could take credit for combining them with sliced avocado to make a sort of caprese salad with the creamy avocado in place of the mozzarella cheese, but that was all Aaron. He's a smart guy.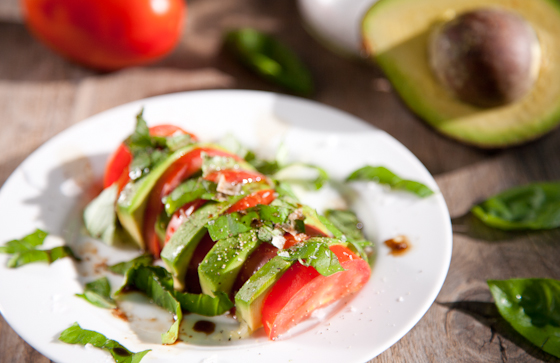 I can hardly consider this a recipe – it's more of a preparation than anything else – but sometimes it's the simplest of ingredients and pairings that end up turning out the best.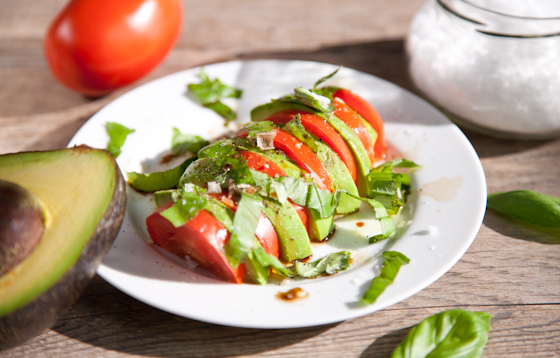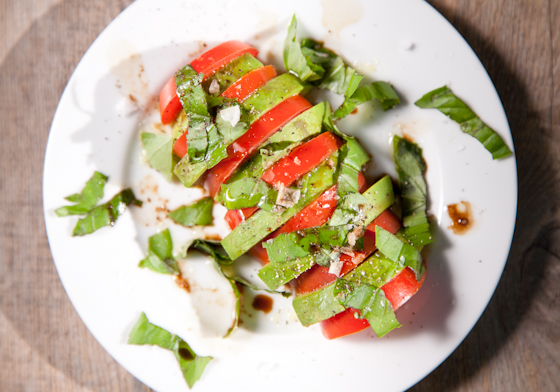 Flavorful,organic tomatoes, perfectly ripe avocado, and freshly-picked basil, with a touch of really good extra virgin olive oil, balsamic vinegar, sea salt, and pepper. This vegan take on a classic caprese salad is perfect for summer, and it couldn't be any easier or more delicious.