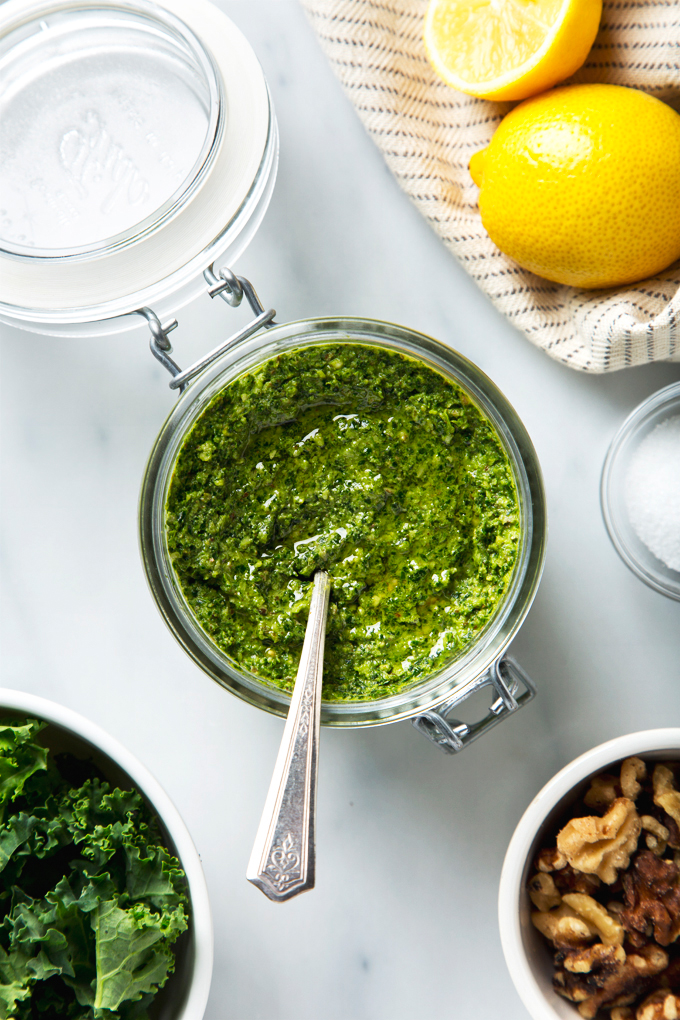 I have a confession to make: I used to absolutely hate pesto. Every pesto I had ever tried was always super oily, heavy, and (for lack of a more eloquent word) gross. I've always had this "thing" about tasting a lot of oil in my food (it's why I generally steer clear of fried food) and most store-bought pesto is so oily. It's really only been within the last few years that I discovered I actually love pesto—it's just that it has to be homemade and/or very light on the oil,  extra lemony, and with nutritional yeast instead of cheese. Basically, I want to be able to taste the ingredients, not drown them out in an oil slick.
Ever since my "I don't hate pesto" discovery, I've been making up for lost time and putting homemade pesto in everything. Pasta (duh), hummus, brown rice, guacamole, caprese sandwiches—it's all good and really easy too. The version I'm sharing today is my new favorite because it's made from lots of kale (always in season, unlike basil) and walnuts (less expensive than pine nuts and there's usually a bag chillin' in our fridge).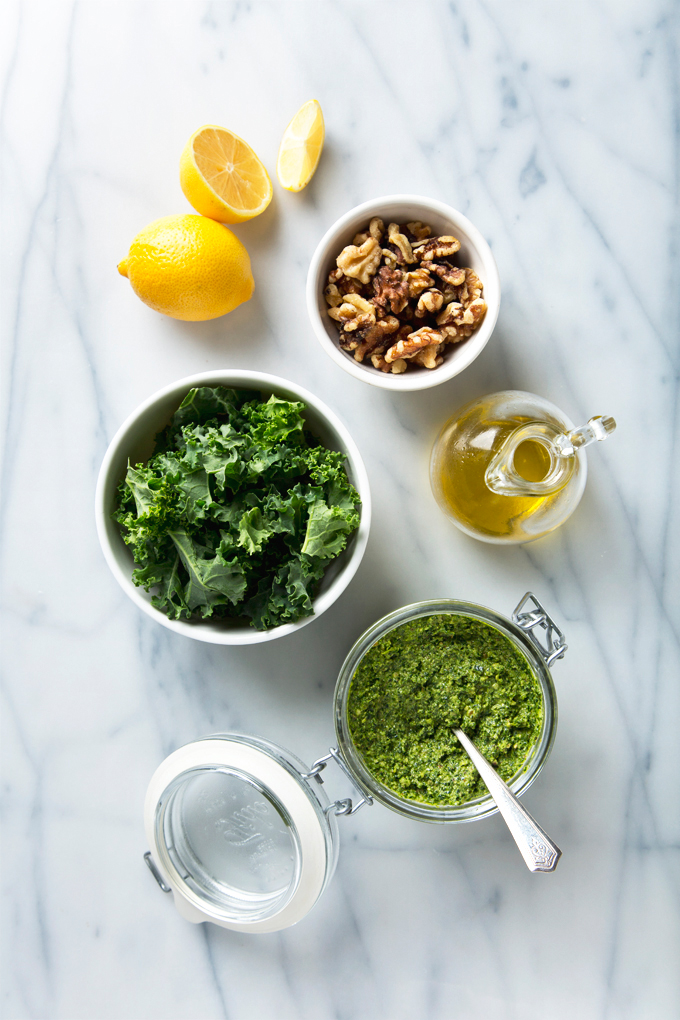 This vegan pesto is a true 5 minute recipe: throw the ingredients in your food processor, pulse pulse pulse, scrape down the sides once or twice, and done! It's also worth noting that you can pretty much make it with any herbs, greens, and nuts/seeds you already have on hand. Think: parsley + almonds, or cilantro + pepitas. It's delicious swirled into soup, smothered on baguette, or mixed into hearty grain bowls.