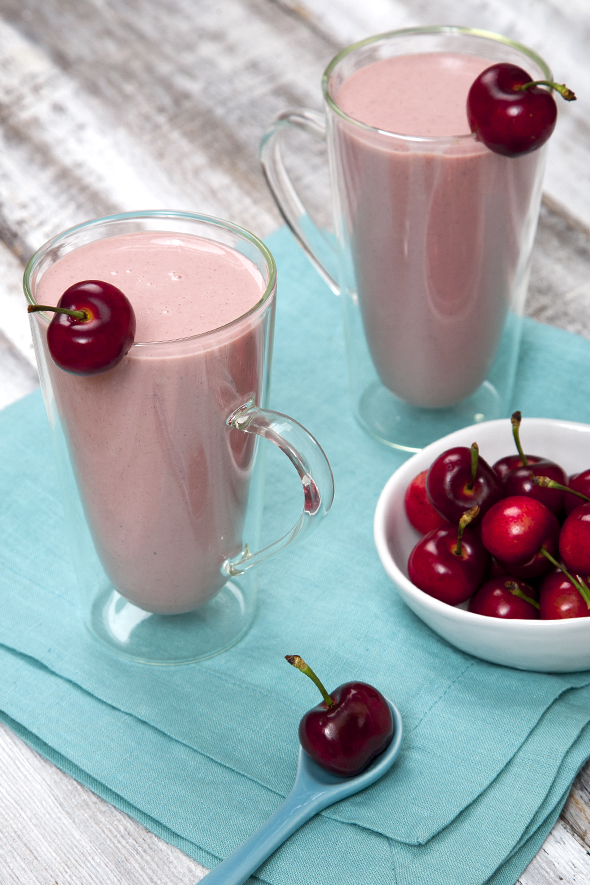 I have a special place in my heart for cherry cheesecake. As a kid, my mom's go-to dessert was a low-fat version that used reduced fat cream cheese and a graham cracker crust, always topped with those syrupy, bright red, sort of gloppy canned cherries that I of course would eat straight out of the can if there were any leftovers (I am a toppings girl at heart). Low-sugar it was not, but this was the era of Snackwells fat-free sandwich cookies, and we thought we were doing dessert the healthier way.
I've never enjoyed traditional, dense cheesecake, but I loved my mom's lighter variation. Like most things, it always tasted better when eaten by the forkful while standing in the refrigerator with the door open. My mom and I would pick at the cherry topping and creamy filling, and my dad would happily eat the leftover graham cracker crust, while my brother was more likely to be downing Cinnamon Toast Crunch by the boxful. I get my sweet tooth from my mom for sure, and my (charming) habit of picking at food instead of eating it like a 'normal' person.
We've since moved away from dairy and sugary canned cherries in favor of more whole foods, but every once in a while that cherry cheesecake craving still surfaces, and I recently decided it was time to figure out a more nourishing way to get my fix.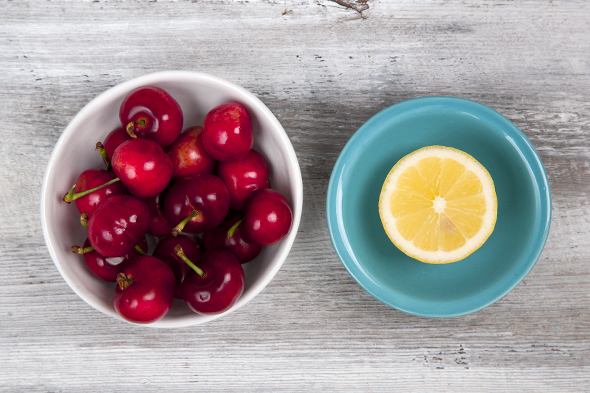 Enter: Cherry Cheesecake Protein Power Smoothie.
This smoothie takes all of the flavors and textures my mom and I loved about that cheesecake—the smooth, creamy, tangy filling, the sweet, juicy red cherries, the buttery, rich crust—and quite literally blends it all together in a lower glycemic, high protein, healthy omega-3-rich, thick shake.
This is the type of cheesecake you can enjoy for breakfast and it will keep you satisfied and energized until lunch. And really, isn't that the best kind?
Mom, this one's for you.