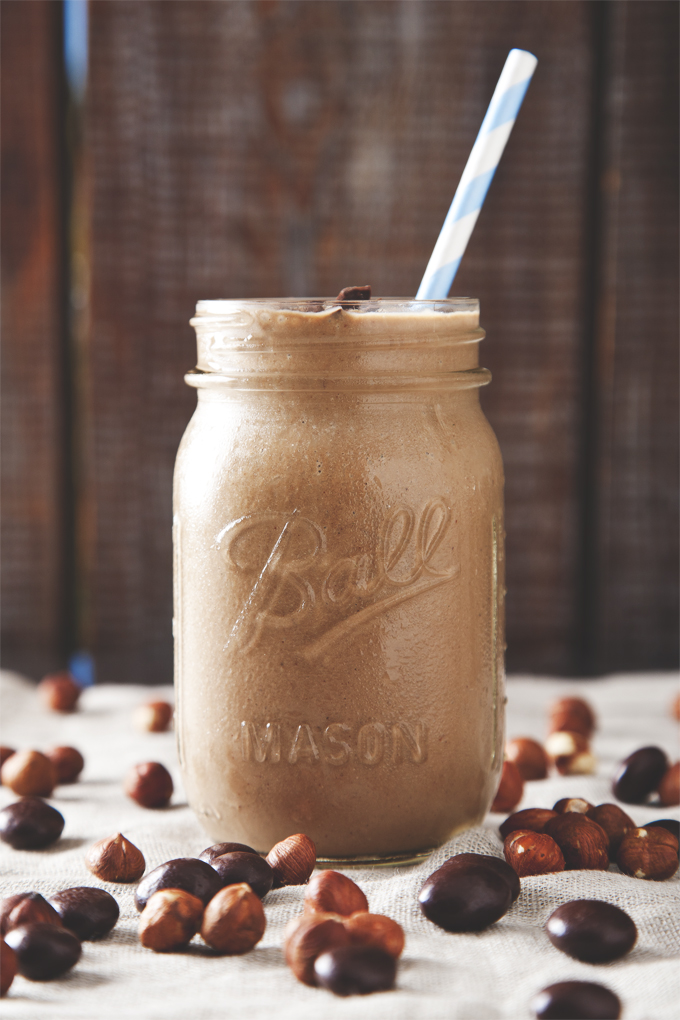 Thank you to Vega for sponsoring this post!
If I had a nickel for every time someone asked me "But where do you get your protein?"…wait, let's scratch that and start over. That phrase makes me sound like I'm thirty going on eighty.
When I first explained to some of my family and friends that I was switching from omnivore to vegetarian and then from vegetarian to vegan, they asked the question that most veg-folks hear over and over (and over) again: "But where will you get your protein?"—it's not a bad question, although it can be a tired one. Protein deficiency is not something I've ever worried about because I've always loved whole foods and incorporated lots of legumes, nuts, seeds, and tempeh, for example, at my meals. But I've certainly found myself in carb-heavy eating patterns before—cereal at breakfast, veggie pizza at lunch, pasta for dinner—and I definitely didn't feel my best.
A few months ago, when Aaron started his plant-based weight-training program, he started eating a lot more food in general to fuel his workouts, but with a focus on hitting certain macro levels. What has worked well for him is high protein, moderate-high complex carbohydrates, and lower fat, and while optimal ratios will vary from person to person, I learned in meal planning for his fitness goals that I also feel more energized and even-keeled eating in a similar way. Whereas paying attention to protein is something I used to dismiss, I now make it a point to include it at every meal.
Aaron usually drinks a couple of protein shakes every day, and I'll typically enjoy one either in the morning or as an afternoon snack. We go through a lot of protein powder, and one of our favorite brands in terms of the taste and nutritional stats is Vega. Aaron is big on their Vanilla Performance Protein because it has 26 grams of protein per serving and he says it tastes like cake, and I really like their Vega One Nutritional Shake, especially in the Vanilla Chai and Chocolate flavors. The Vega One was especially awesome these last couple of weeks during our move, when I was way too tired to make a proper meal and didn't want to rely too heavily on takeout that was going to be expensive and not-so-great nutrition-wise. Each serving of Vega One has half of your daily vitamins and minerals, 15 grams of protein, 6 grams of fiber, 3 servings of greens, 1 billion probiotics (comparable to a cup of yogurt), 1.5 grams Omega-3s (equivalent to 2.3 servings of salmon), and the same antioxidants as 2.7 cups of blueberries. And it actually tastes good!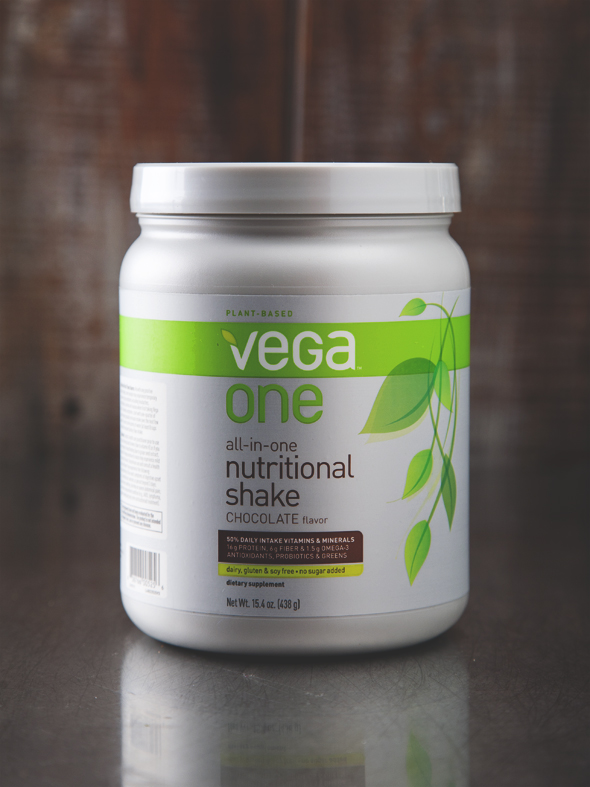 I think Aaron's on to something in saying that the Vega shakes taste like cake, which is why for my latest smoothie I blurred the line between protein shake and dessert to create an extra creamy, extra dark chocolate, dairy-free nutella smoothie that is 100% acceptable for breakfast on those days when you must. have. chocolate. [thank you, hormones]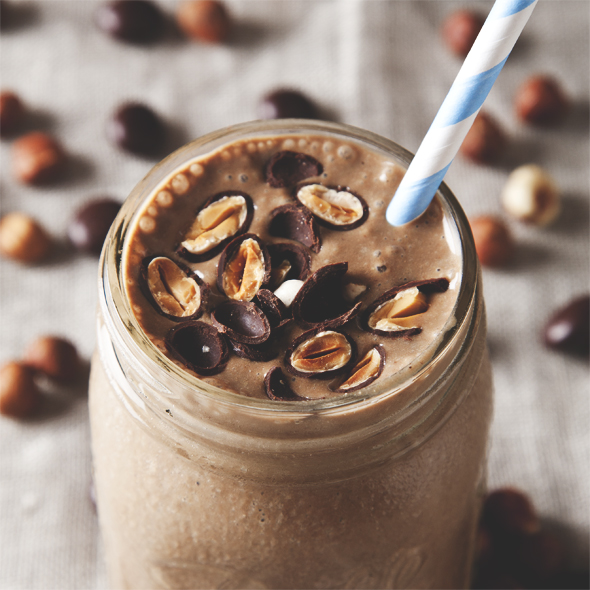 And see those crunchy chocolate-covered things on top? Those are Cocoa-Kissed SaviSeeds, or sacha inchi seeds, and they are a complete source of protein and a powerhouse of Omega-3s, with 17x more per ounce than wild Sockeye salmon. I've been pacing myself and enjoying a small handful most days, but Aaron just discovered them and warned me that he'll be eating the entire bag. So, I think this means I need a new SaviSeed hiding place, or perhaps just a way to buy them in bulk.