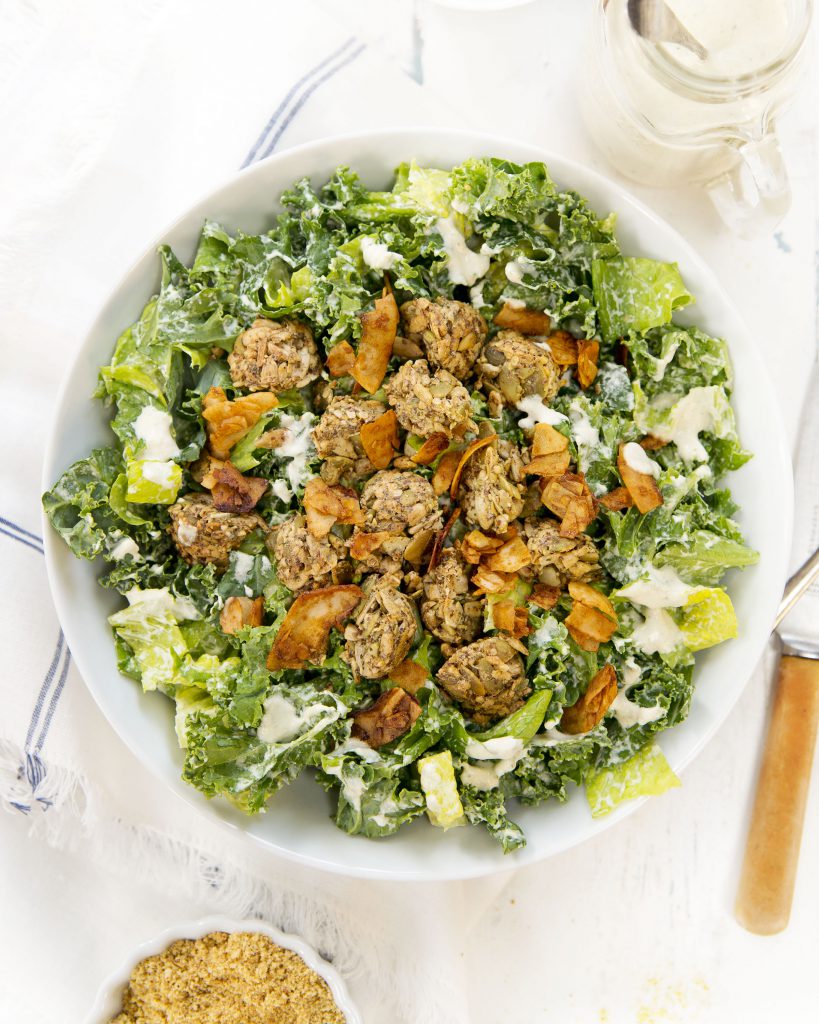 October just flew by, didn't it? I feel like we were just talking about that perfectly tart raw key lime pie yesterday (have you tried it yet? so good). Today, I'm excited to share another recipe—this time savory instead of sweet.
If you haven't jumped on the coconut bacon bandwagon yet, you've gotta give it a try. The new cookbook from Nicole Axworthy and Lisa Pitman titled DIY Vegan is making it very easy to bake up some coconut bacon, and many other delicious staples, at home and for a fraction of what it might cost to buy it pre-made at the grocery store.
Here's why I like DIY Vegan so much: it's approachable, the recipes are focused around basics but always with unique spins on flavor, and the ingredient lists are short.
For me, the short ingredient list thing has become make or break in terms of whether I'll choose a recipe since we're still on our year-long road trip. I don't have a pantry of twenty different flours or fifty million spices (the latter might be an exaggeration but the former was not too far from the truth #flourproblems). So if I'm going to make a recipe, I don't want to have to buy ingredients that I'm only going to use once and then have to leave behind or toss when we move on to our next travel destination. I'm betting you feel the same, regardless of whether you're moving from place to place.
Even though this coconut bacon is savory (and great for adding crunch on big ass salads), what got me really excited about it is the prospect of putting it on sweets! Cookies, brownies, and donuts! I'm always angling for dessert. My advice is to use it on a salad and get in your veggies, then go make these peanut-butter-frosted banana donuts and sprinkle them with leftover coconut bacon just after you frost them.
Peanut butter banana coconut bacon donuts…I think we're on to something!