It's interesting to think back on my food choices over the years. I grew up mostly vegetarian (I occasionally ate meat when I was with friends, but my parents never bought or prepared it at home), then started eating a fairly typical American diet freshman year of college (and paid the price with stomach issues and weight gain), and then transitioned to a "flexitarian" way of eating for the next few years (I occasionally ate fish). It wasn't until two or three years ago that I became a strict vegetarian, and only in the last year or so that I switched to a primarily vegan diet.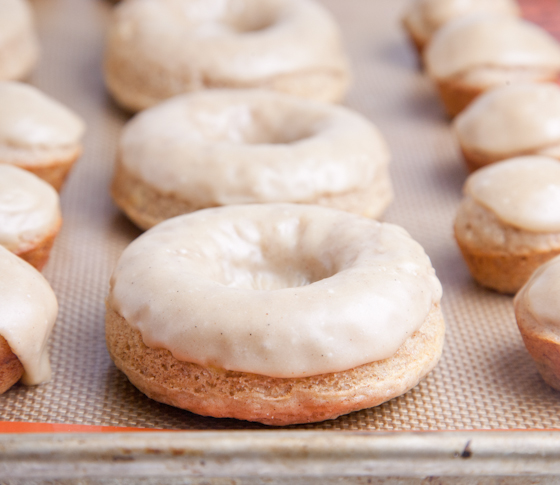 I remember picking up a copy of Fast Food Nation the summer before my junior year of college and being completely blown away. Prior to that, I had never really given much thought to where my food was coming from or the implications of it (health, environmental, ethical). This was a giant tipping point for me, and since then, I've been fascinated with all things food-related.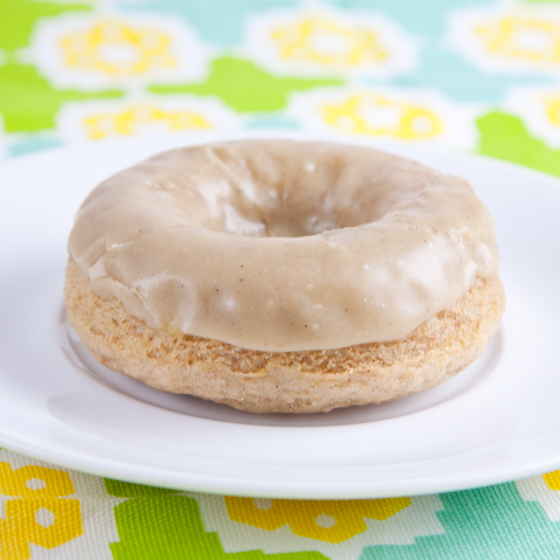 Several years ago, I would have considered this donut recipe to be super healthy; it's baked instead of fried, incorporates whole wheat flour, very limited sugar, and just a small amount of coconut oil. Don't get me wrong—it is healthy, relatively speaking. And yet, given my recent shift to more whole foods, less simple carbs, and a significant effort on my part to reduce my sugar intake, these donuts have become a more special indulgence.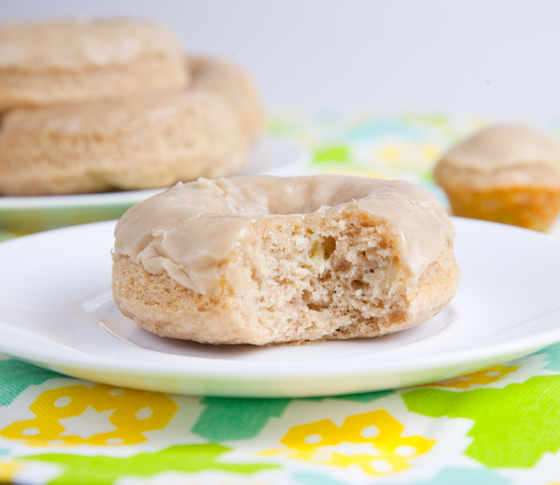 Transitioning from something like Dunkin' Donuts munchkins in high school to a lower-fat, lower-sugar, and vegan version today has been a slow and thoughtful progression. It'll be interesting to see how I'm eating a year from now, as my food preferences continue to evolve and I learn more about what feels right for me.
For now though? I am absolutely loving these donuts. The banana and peanut butter combo is one of my favorites, and the frosting…I am such a sucker for good frosting. This is the kind of frosting I could eat by the spoonful.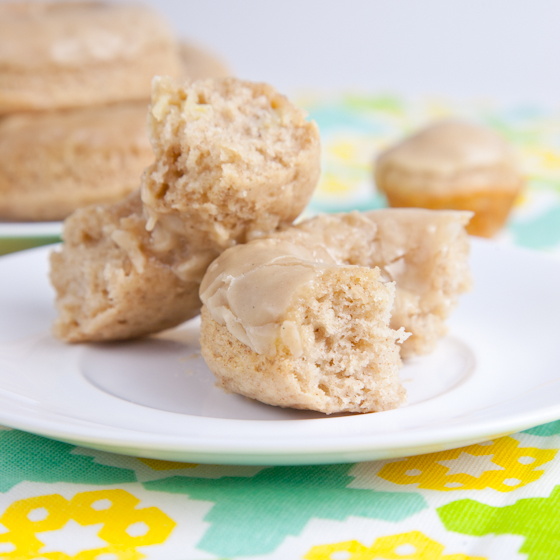 I definitely licked the frosting bowl clean.