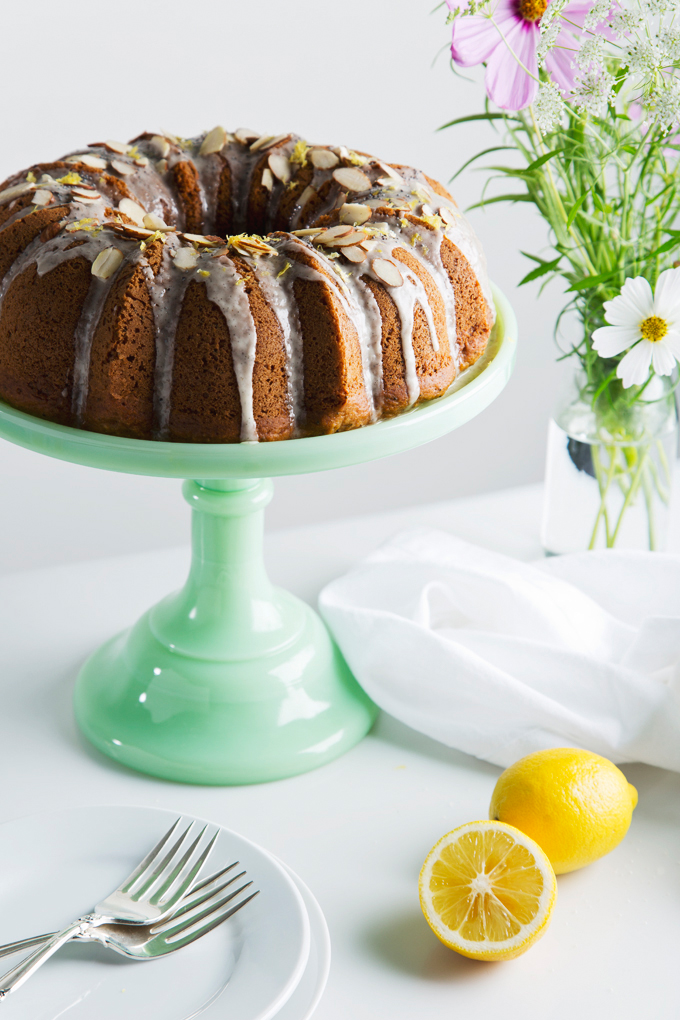 I love pretty much all things lemon—lemon sorbet, lemon body lotion, lemon on my salads and in my water—and I especially love lemon cake. Maybe even more than chocolate cake? That sounds crazy, I know. And if you were to look back at photos of me as a kid, face perpetually covered in chocolate (cake, ice cream, Yoo-hoo!), you'd be just as surprised as I am that I turned out to be a Lemon Lover with a capital L, but I think that's only because I hadn't yet tried lemon desserts. I like to think this is one of the traits I inherited from my grandmother, Anna, who used to always request lemon cake on her birthdays. Much like the smell of fresh dill, roasted red peppers, and homemade bread and butter pickles, lemon cake takes me right back to slower-paced days spent sitting at my grandma Anna's table. She would tell me in detail how to make this or that, reliably cautioning me not to add too much salt or sugar ("for your health").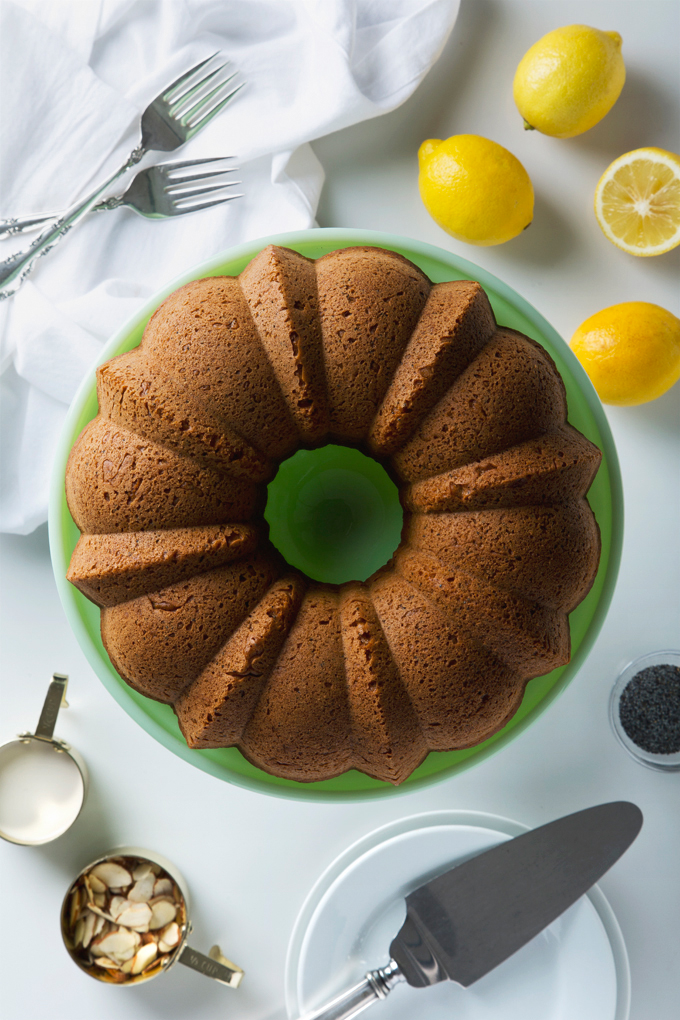 I'd like to think my grandmother would be really proud of this vegan lemon poppyseed bundt cake, especially because it's lightly and naturally sweetened with coconut sugar. I also used a combination of plain non-dairy yogurt and unsweetened applesauce in combination with a small amount of coconut oil to keep it lower in fat (and because the applesauce is a great egg replacer too).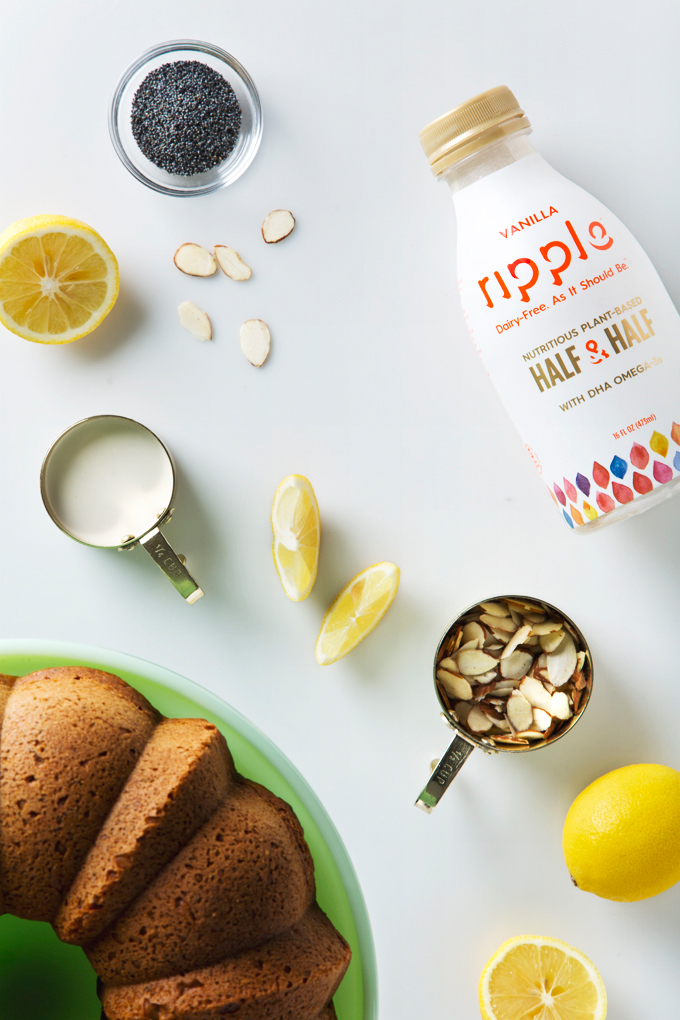 Instead of my usual nut milk, I used a brand new Vanilla Half & Half from Ripple Foods that I'm now completely obsessed with for everything from coffee and tea to baked goods. Just like Ripple's other non-dairy milks, it's made from yellow peas, which means it's nut-free and soy-free in addition to being vegan and gluten-free. The peas make it higher protein and extra creamy (I find the texture to be much more like a true half & half than other dairy-free creamers) and it has DHA Omega-3 fatty acids that help to support brain health. It comes in plain and vanilla, and I love the vanilla flavor for baking because it means I don't have to add extra vanilla extract. Additionally, I found that using half & half produces a super moist cake.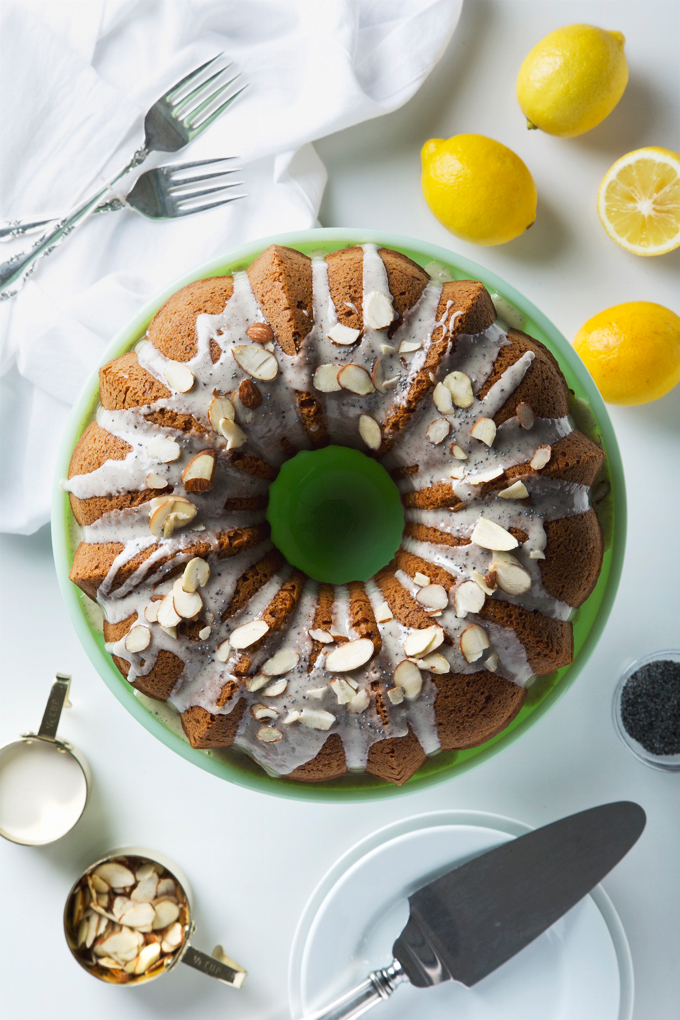 This simple lemon poppyseed cake is delicious on its own, but to make it next-level awesome (and temporarily ignore what your grandmother told you about sugar), you need to top it with a quick, 4-ingredient vanilla bean glaze, a handful of sliced almonds, and a bit more lemon zest. If you're a lemon lover like me, this is as close to dessert perfection as it gets.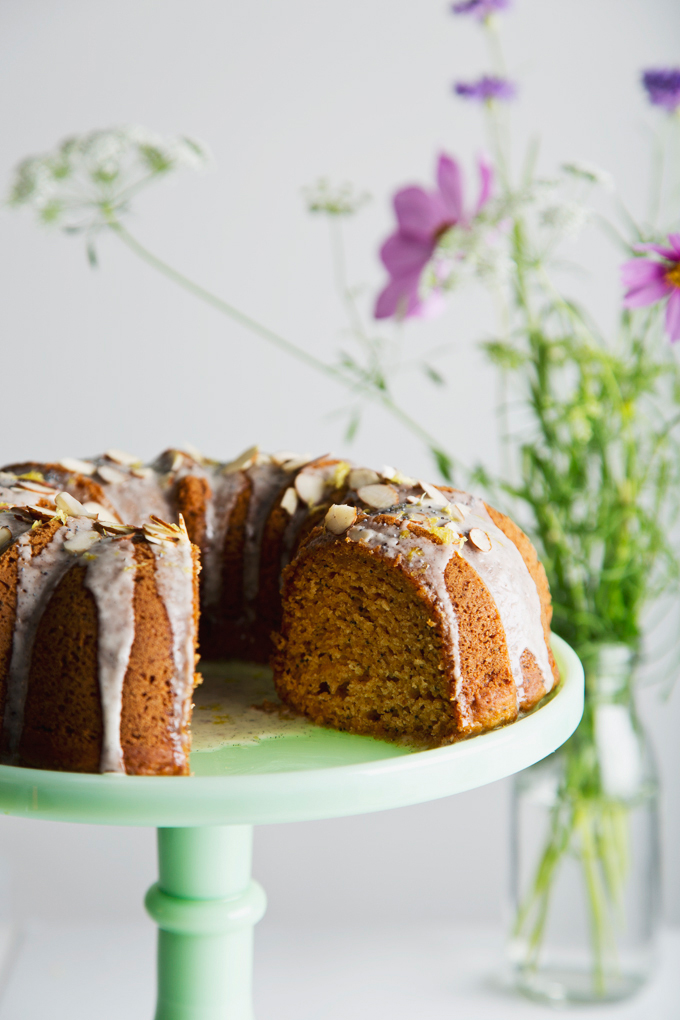 P.S. Ripple has a new Unsweetened Vanilla Pea Milk that's fantastic! Zero sugar, nut and soy-free, 8 grams of plant-based protein per serving, and 50% more calcium than 2% dairy milk. It's thicker and richer in texture than a lot of other plant milks, which makes it perfect for taking things like smoothies into (wholesome) milkshake territory.
---
A big thank you to Ripple Foods for sponsoring this post!
Check out their Store Locator to find them near you!