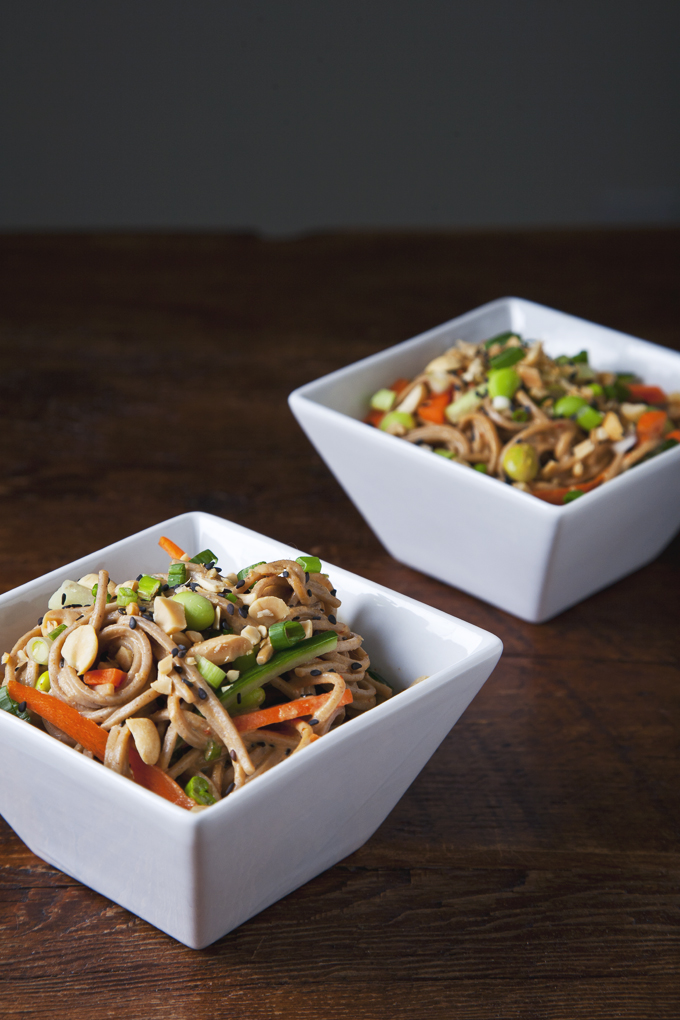 When I was four or five years old, my family moved from New York City to a small suburban town about an hour outside of Boston. We moved for my dad's job and because my parents wanted my brother and me to go to better schools, and also, I imagine, because raising little kids in NYC in the late 80s (and probably today) can be tricky.
When we first arrived in small town Massachusetts, I know my mom experienced a huge culture shock. She hated our ranch-style first house, she thought people were cold and unfriendly, and she cried after experiencing the Chinese takeout options, having had access to some of the best food in the world in Manhattan.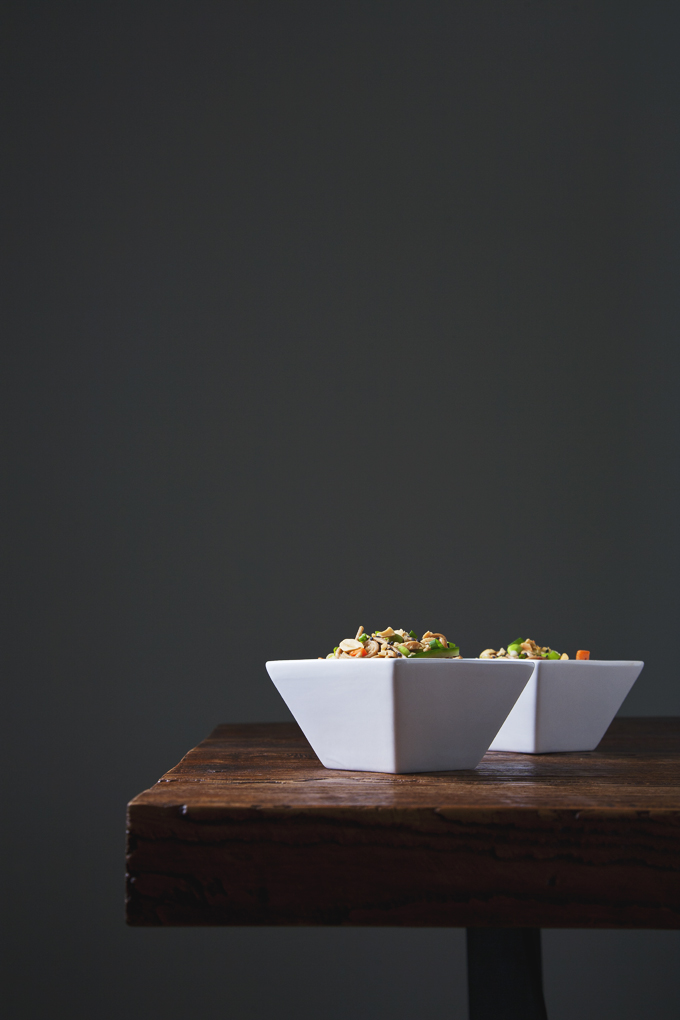 Cold sesame noodles (not spicy!) have always been my mom's go-to Chinese food order, and so I grew up thinking they were more special than the other items on the menu. Neither my family nor I eat out a lot, instead preferring to save our money to buy ingredients for a homemade meal we know we'll enjoy. I'm positive I could find awesome (and vegan!) Chinese food in NYC, but even today, I've yet to find it in Boston. It's always too greasy, too heavy, not enough vegetables, likely to contain animal products…not worth it. Which is why I finally set out to create my own kick-ass vegan peanut cold sesame noodles recipe.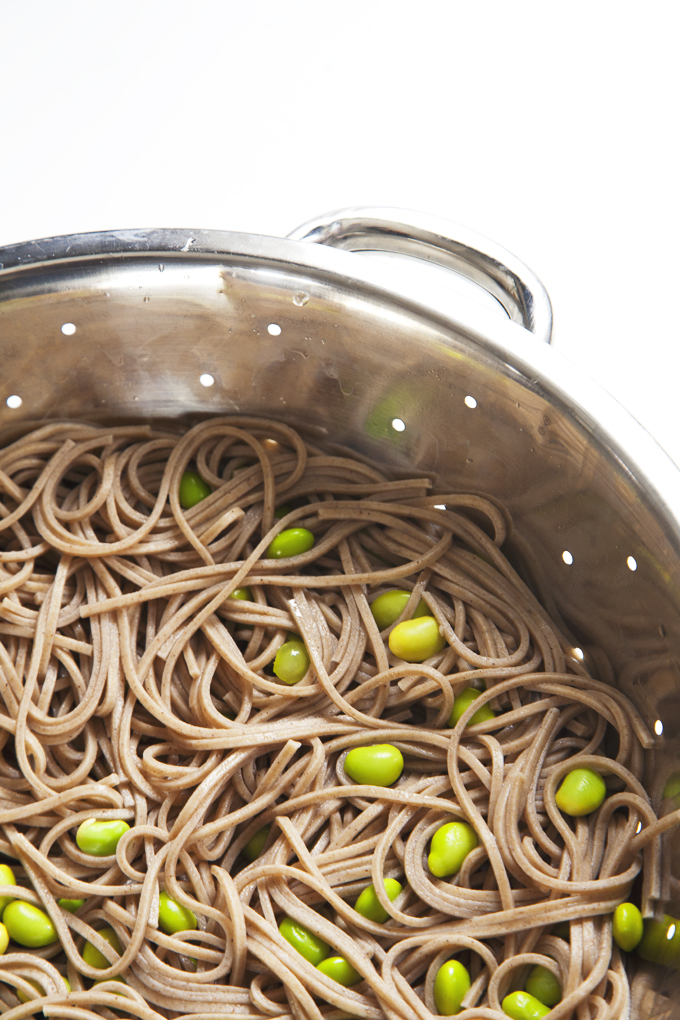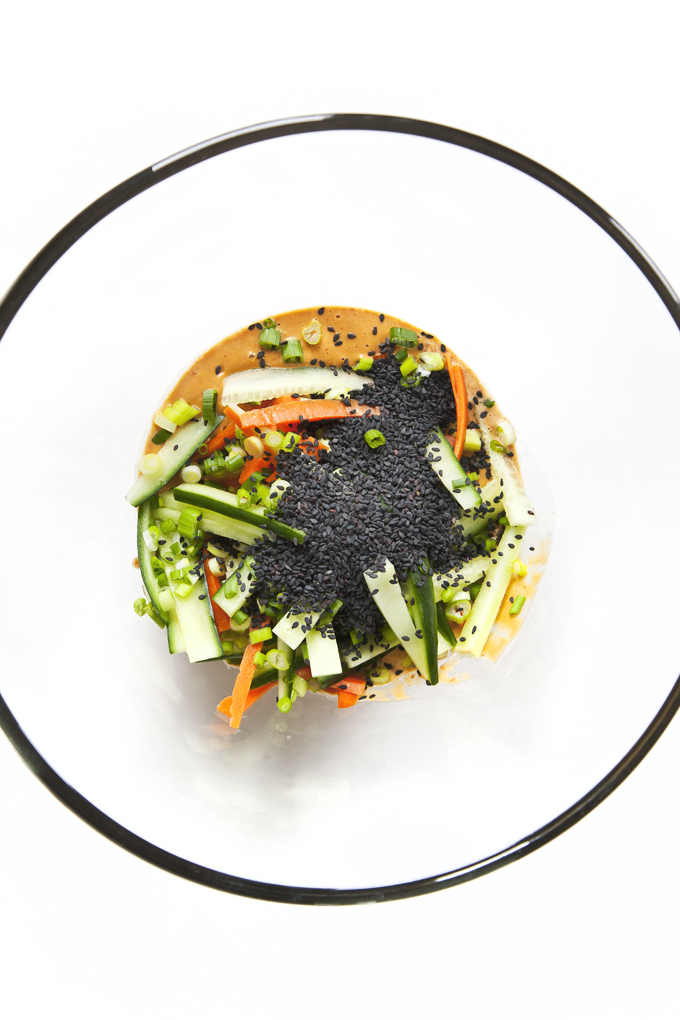 This peanut sauce. Can we just take a moment? It's one of those grab a spatula and when no one is looking, straight from the blender and into your mouth sauces. It's creamy, salty but a little bit sweet, tangy, extra peanut buttery, and just hot enough thanks to the fresh ginger and red chili paste. My mom will think it's way too spicy because she finds mild salsa inedibly spicy, but if you don't have overly sensitive taste buds, you may even want to add more red chili paste. I kept the heat as more of a warming back note so as to not overwhelm the other more delicate flavors.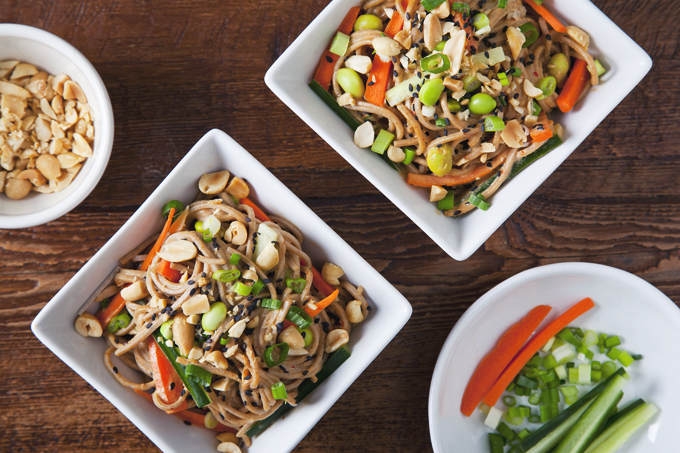 Tossed with comforting soba noodles, thinly sliced cucumbers, carrots, and scallions, and peppered with pretty black sesame seeds, all that was missing was a handful of chopped lightly salted peanuts to finish it off.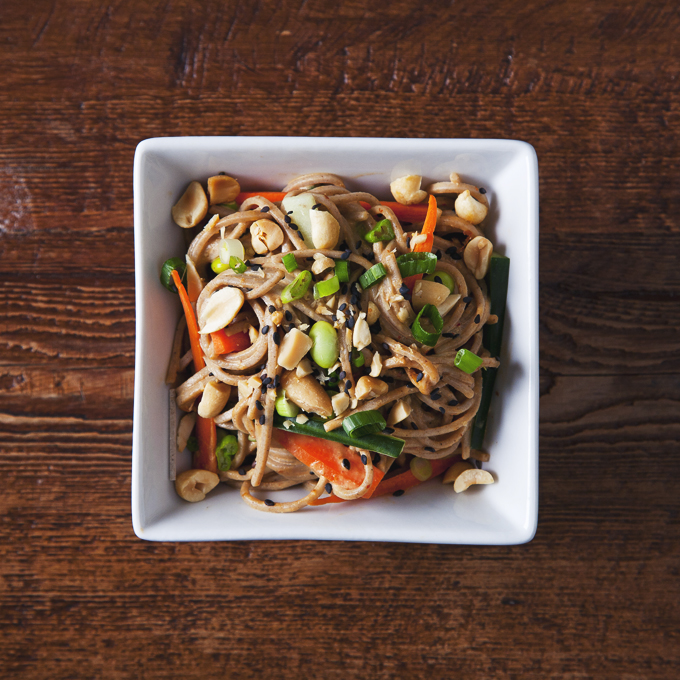 This is one of my favorite recipes to come out of my kitchen, in part because it's a million times tastier and better for you than takeout, but also I'm sure because cold sesame noodles will always be special to me.