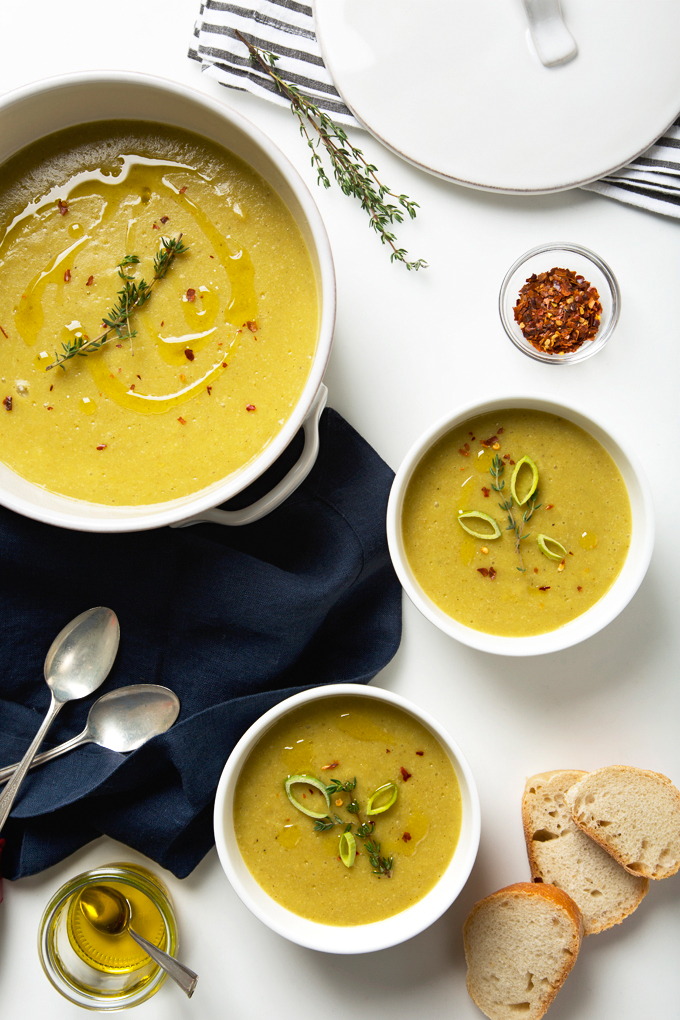 Even though I don't enjoy winter much at all, I do like one thing that it brings: soup season! I could happily eat soup for lunch or dinner seven days a week, but I settle for maybe three or four meals because Aaron would get bored with that routine fast (I, on the other hand, will eat the same meal on repeat for months and then get majorly burnt out).
I've been meaning to share this vegan potato leek soup with you for a while now because it's a simple recipe that we both really love. I love that it takes under thirty minutes and only seven ingredients, nearly all of which I usually have on hand. And Aaron loves that it's filling and creamy—without any actual cream or butter. My secret is to use a rich cashew milk instead of dairy, nutritional yeast for a cheesy flavor, and yukon gold potatoes (one of my favorite varieties).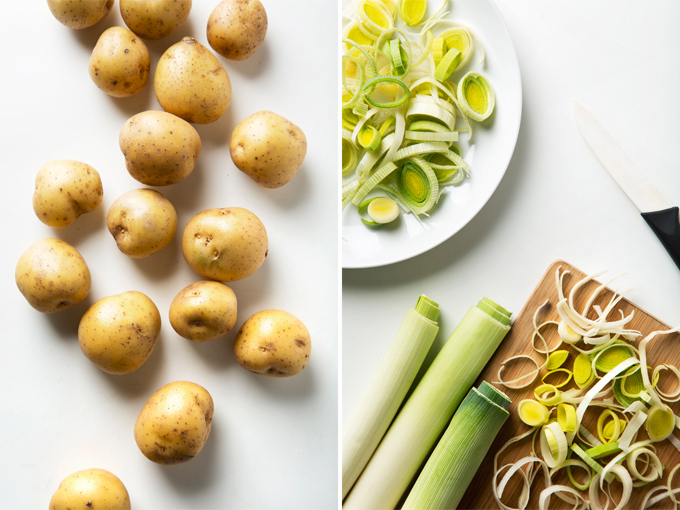 I recommend serving yourself a big bowl with a drizzle of extra virgin olive oil, a pinch of red pepper flakes for some subtle heat, and a crispy baguette for dipping. One bite in and I think you'll agree that this potato leek soup is wholesome comfort food at its best!