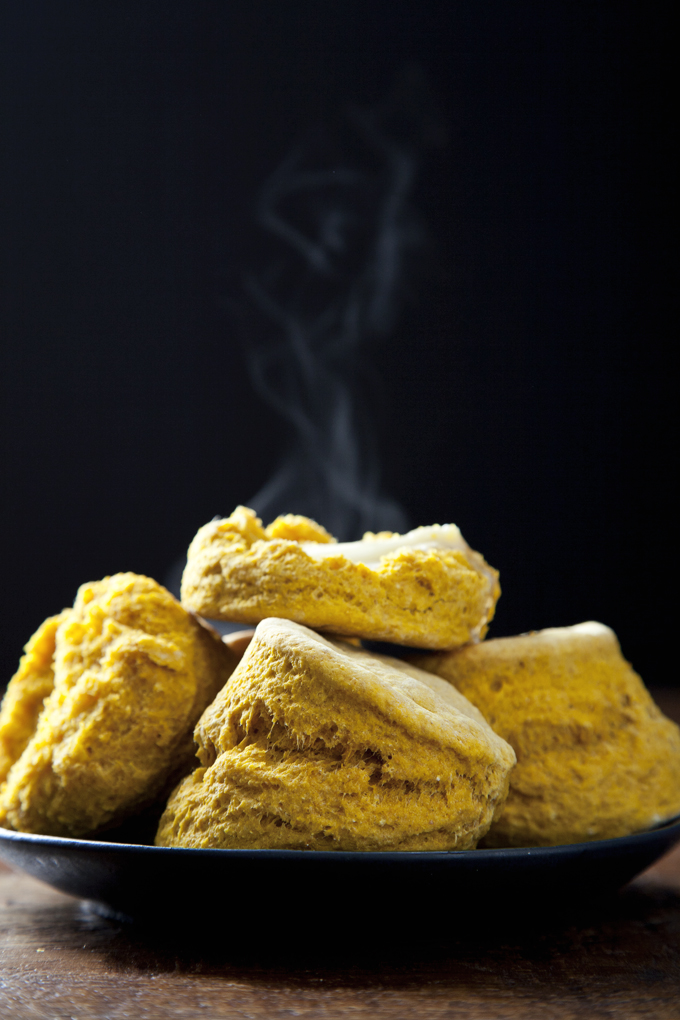 Biscuits were not really on my radar pre-food blogging. If I ate them growing up, it was most definitely at friends' houses and almost certainly a biscuit from one of those weird pop-open tubes in the refrigerated section. Sort of related: I just had flashbacks of my best friend's brother eating cookie dough straight out of a similar tube. As in, eating it like a candy bar. And this was a regular occurrence! My teeth hurt just thinking about it.
But when you add sweet potato to biscuits, you have my attention.
These vegan biscuits could not be any more simple or easy, and one bite in, you'll be so happy you took the small amount of time to make them and NOT pop the pre-made stuff out of a cardboard tube.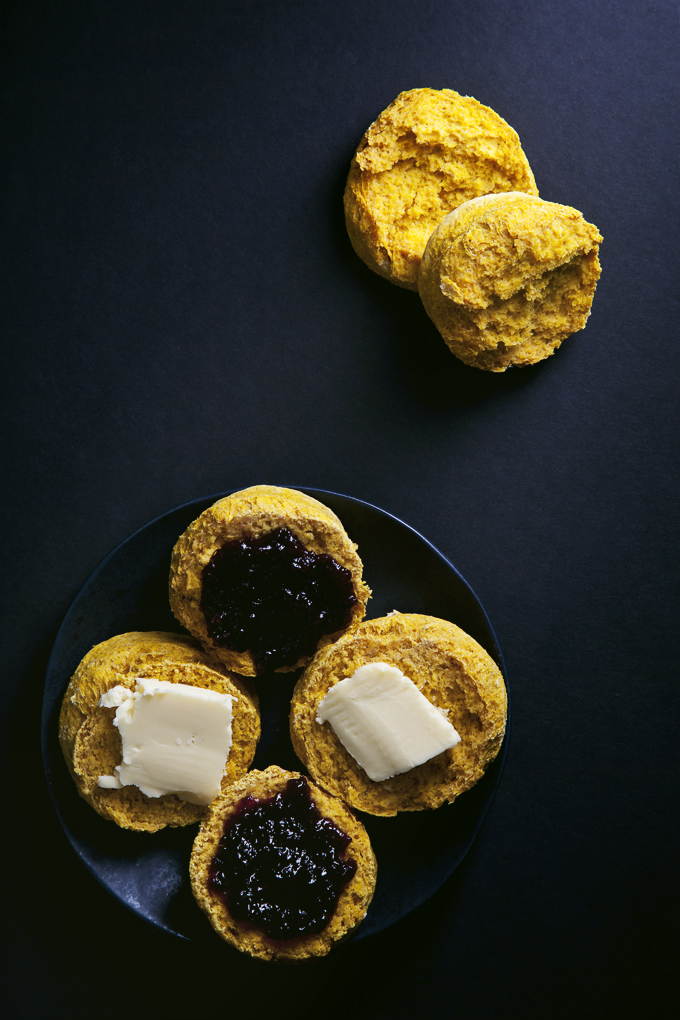 Light and fluffy, ever so subtly sweet, and adorably orange ← I have a thing for orange. And hot pink, but that might be weird for biscuits? Actually, maybe not…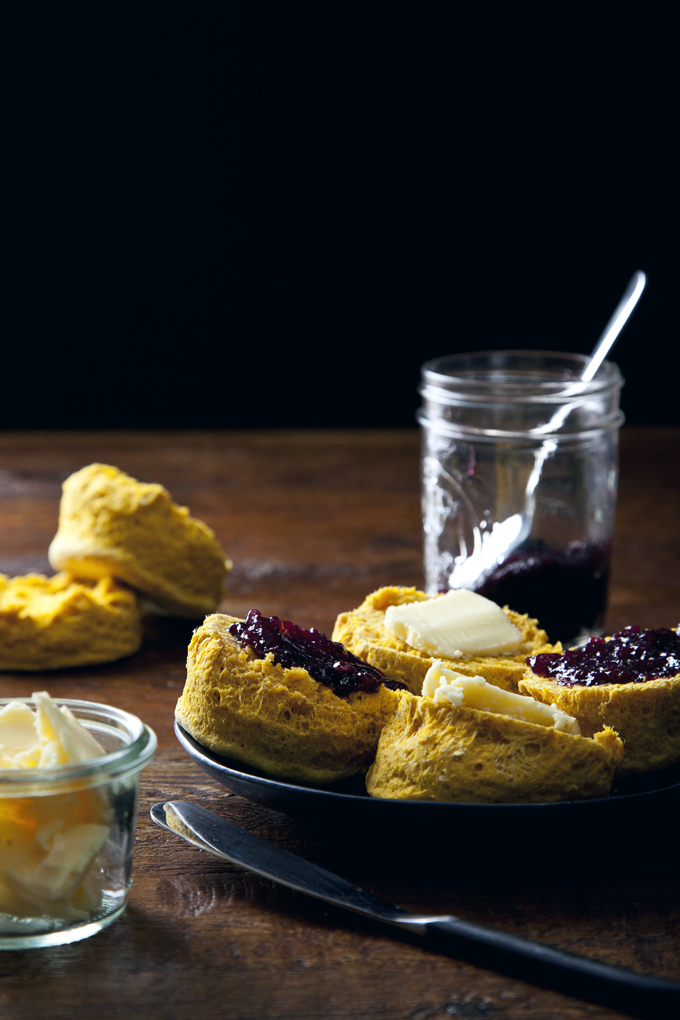 This recipe requires only 8 ingredients, 1 bowl and less than 30 minutes from start to finish. As I was kneading the dough, I was reminded of how good it feels to cover your hands in flour and turn simple ingredients into something special. It's just enough kneading to get that stress-relieving, borderline therapeutic fix, and since the dough is super forgiving, it's hard to mess up these pillowy biscuits.
If you're new to baking or looking for a fun and quick recipe that's suitable even on a busy weeknight, these vegan sweet potato biscuits are for you! Smother them in vegan butter, jam, or my 5-minute homemade gravy.