Alyssa of Alyssa's Cooking Adventures recently tagged me in a game called the 11 Randoms Game. First, I have to tell you 11 random things about me, and then I have to answer 11 of Alyssa's questions that she asked. Finally, I have to ask 11 random questions of my own, and tag 11 people. Sounded like fun to me!
…
11 Random Things About Myself: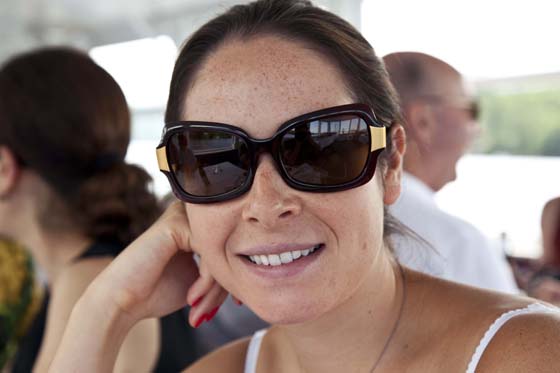 1. I clean as I cook. Also, I can't relax at night if I know there are dirty dishes waiting to be done. I'm slightly OCD about these things.
2. I was born in NYC, but I moved to a small town in MA when I was four. All I remember about moving was that my mom cried over the lack of good Chinese food in our new town.
3. My mom was a professional ballet dancer before she had kids. However, I never took dance lessons growing up. It just wasn't something that interested me, and my mom never pushed it.
4. My dad was a professional musician before he had kids. He grew up with and played in a band with the members of Aerosmith before they were famous. I met some of them when I was younger, but only remember that they had long hair and wore lots of leather. I thought they were weird.
5. I subsequently went through a phase where I wanted to play the guitar, but when I learned I had to keep my nails short, I bailed.
6. My first car was a blue, 2-seater Mazda Miata. I had my heart set on a convertible, my mom said no (too dangerous), and my dad bought it anyway. He also wanted a convertible.
7. I have a totally irrational fear of moths and butterflies. I once saw a giant moth up close at summer camp and I have never been the same since. When I lived with my parents and I would come home at night, I used to have to call my dad when I was near the house and have him turn off the outdoor lights so the moths would disperse. I couldn't handle having to walk past them.
8. If I had $50,000 laying around, I might clone Honey. I just love her so much.
9. I'm married to my high school sweetheart. Aaron and I met during my sophomore year of high school (he was a junior). We were both doing the school play, Fiddler on the Roof – Aaron was in the play and I was doing makeup so I could go to the after-parties. What can I say? I've never really been into musicals.
10. I hate scary movies. I used to be able to tolerate them, but then my best friend and I saw The Ring in the theater and it permanently scarred me. That Woman in Black preview that's on now? I.can't.handle.it.
11. Most of the time, I would rather stay in and cook than go out to eat. Spending $30 on groceries is so much more fun to me than spending $30 on a meal at a restaurant.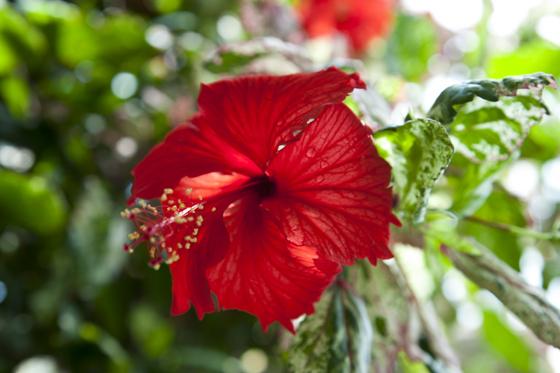 11 Questions Asked by Alyssa:
1. What was the best vacation you have ever been on, and why? That's a tough one. I'm going to say my trip with Aaron to Washington, D.C. this past summer. It was hot as hell, but I had so much fun fully embracing being a tourist, visiting all of the various museums (that are free!) and exploring Alexandria and Georgetown (both are adorable). More than anything though, I had recently moved back to Boston from San Francisco and was just really, really happy to be back on the East coast.
2. What is your number one, go-to healthy recipe? Homemade hummus. I almost always have some in my fridge and will eat it as a snack with raw veggies, in place of sauce on a tortilla pizza, or as part of a tasting plate with baked tortilla chips for dinner. I eat an obscene amount of chickpeas.
3. What is a unique/weird/cool talent you have? I'm pretty good at guessing numbers. Remember those jars of candy in grade school, where you could guess the number of candy corn or whatever to win a prize? I have a weird knack for that sort of thing. And yet, I never play the lottery…hmmm.
4. What are your favorite beauty products? (bath soap, cleansers, essential oils, whatever!) I just bought a new body wash that I'm currently loving. It's the lemon scent from Avalon Organics and it smells like lemon drops. As you know, I love lemon and I love candy, so this is a win in my book.
5. What is your dream job/career? I love writing, I love cooking and food, and I love animals. Anything that combined those passions and provided a paycheck would be a dream job for me.
6. What is the worst recipe/food combo you've ever tried to create, that was pretty much so awful, you had to throw it away? Remember that flaked sea salt I was so excited about the other week? Well, I decided to try my hand at salted caramel-filled chocolate cups, which would have turned out awesome had it not been for the atrocious vegan caramel recipe I used. Seriously, it was disgusting. And the texture was like jelly gone wrong. I let it sit in my fridge for two weeks, feeling guilty about wasting food, before I finally chucked it. If you know of a good vegan caramel recipe (that does not use cornstarch, preferably), please let me know!
7. What is your favorite salad? This raw shredded brussels sprouts salad is one of my all-time favorites. It's really good with massaged kale too.
8. How do you get rid of a negative mood? My dogs can pull me out of almost any funk. It's hard to stay pissed off when you have a puggle trying to lick your face. Also, a really tough spin class is a great way for me to burn off frustration. I crank up the resistance, pedal as fast as I can go, and leave feeling spent in the best possible way. The endorphins don't hurt either.
9. Post a picture (if you can) of your favorite local get-away place in nature. This is a photo Aaron took this past weekend of the Muddy River Trail just outside of Boston. He takes Olive rollerblading here most mornings (dog whisperer style) and we'll often walk along the river on the weekends. It's really pretty and peaceful.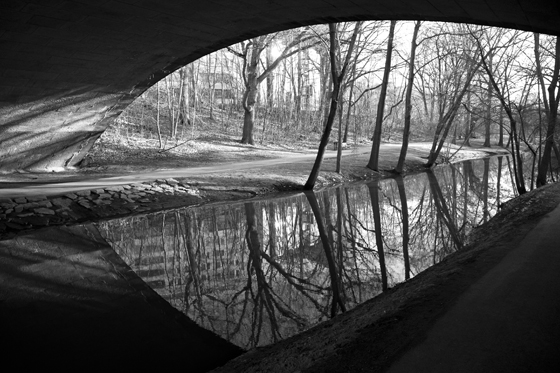 10. What are your 5 favorite food products? This is such a hard question! It varies from week-to-week, but I love the Synergy kombucha (mango and strawberry are my favorites), KIND bars, Taza Chocolate in Salt & Pepper, Better than Bouillon vegetable broth, and Zico coconut water. If money and calories didn't matter, I would have coconut water coming out of my faucets.
11. How do you unwind? Most nights, I go to the gym for a group fitness class and then come home and take a long, hot shower. It's my way of transitioning out of work mode, expending any jittery energy, and then relaxing before bed.
11 Random Questions For The People I Tag:
1. If you could live anywhere in the world, where would it be and why?
2. When it comes to cake, are you a vanilla or a chocolate person? How about frosting?
3. When you were a little kid, what did you want to be when you grew up?
4. What's your favorite meal of the day?
5. Are you a morning person or a night owl?
6. What was the first blog you started reading?
7. If you could choose a super power, what would it be and why?
8. Sweet or savory?
9. Thus far, what has been the highlight of 2012 for you?
10. Do you have any siblings, or are you an only child?
11. What are you most looking forward to this week?
11 People I Tag:
1. Running to the Kitchen
2. Sweet Tater Blog
3. As Dreams Become Reality
4. For the Love of Kale
5. Yoga Beauty Life
6. Fleur-De-Licious
7. Healthy & Sane
8. Marian Writes
9. Katie Did
10. In My Tummy
11. Mr. & Meatless
Rules For Bloggers: (you must repost these)
1. Post these rules.
2. You must post 11 random things about yourself.
3. Answer the questions the tagger set for you in their post.
4. Create 11 new questions for the people you tag to answer.
5. Go to their blog and tell them that you've tagged them.
6. No stuff in the tagging section about 'you are tagged if you are reading this.' blah blah blah, you legitimately have to tag 11 people!
…
Even if I didn't tag you, feel free to answer any of these questions! I'd love to learn more about you!