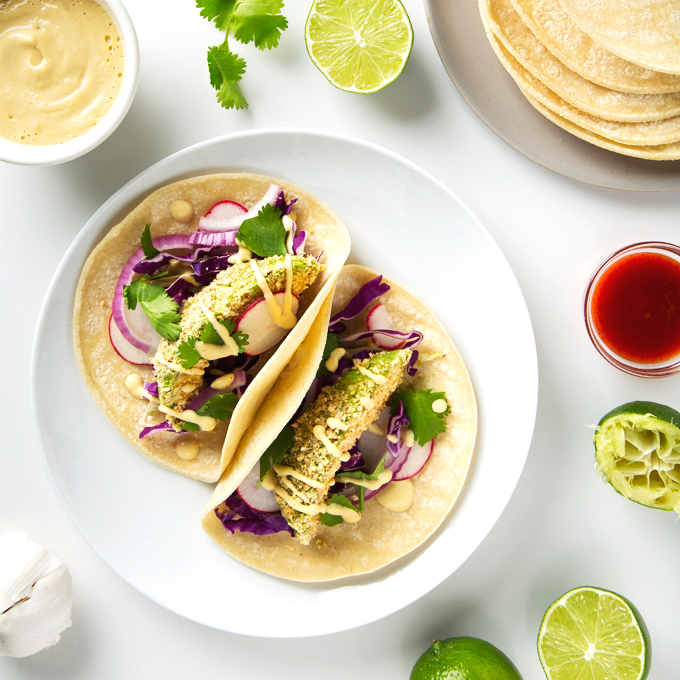 Who else is feeling very, very ready for the weekend? May has been a crazy busy month that's had us working weekends, heads down, and trying to be as productive as possible. We're more than excited to take a few days to unwind, eat some awesome food, and unofficially ring in summer!
Whether you'll be cooking out, going on a picnic, or just relaxing at home, here are 10 of our favorite vegan Memorial Day recipes.
(Click on the recipe name below the photos to go to each recipe)
Pictured above: Crispy Avocado Tacos with Creamy Garlic Dressing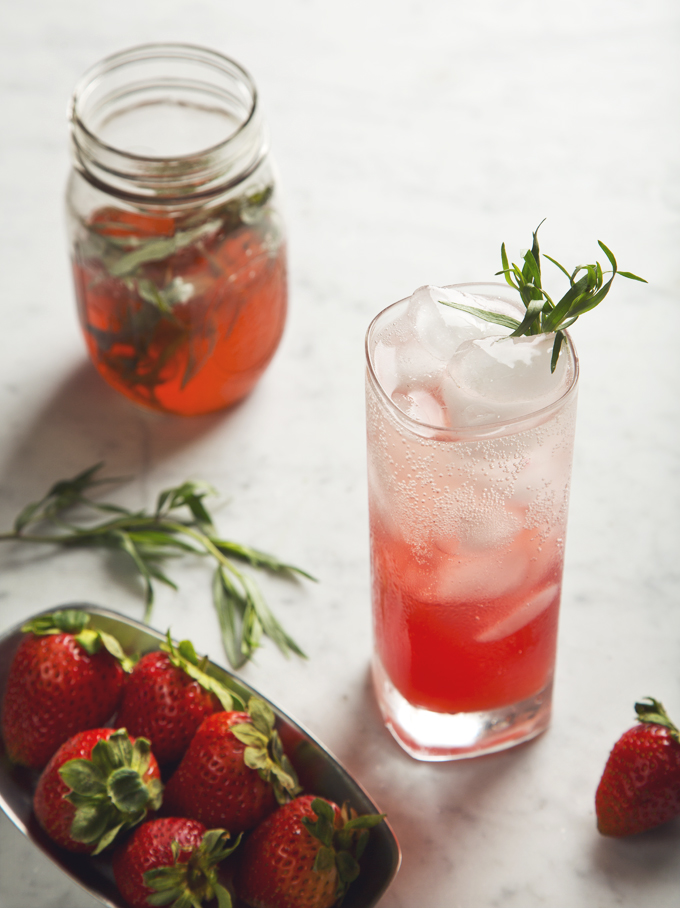 Strawberry Tarragon Shrub Sodas
The ideal combination of sweet and tart that makes an excellent base for a refreshing soda or cocktail. If you like the taste of kombucha, you're going to love this easy shrub recipe!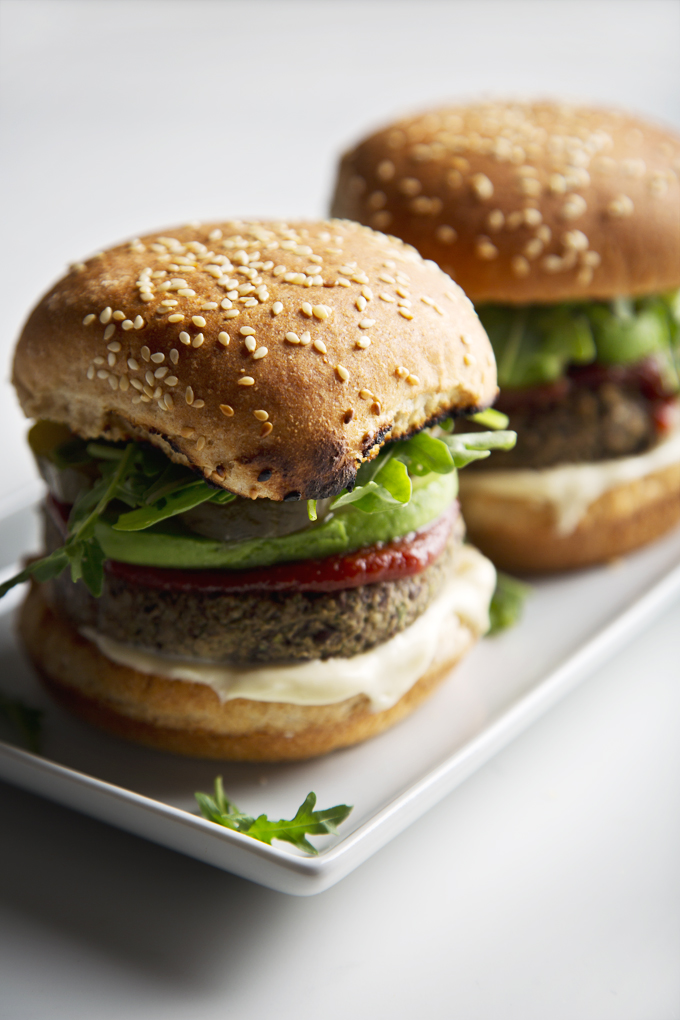 15-Minute Black Bean Burgers
In addition to being 6 ingredients and 15 minutes to make, these burgers are high in protein and hold their shape really well. There's no crumbling or falling apart mid-bite, and they lend themselves to whatever you have on hand—change up the beans, play around with the herbs, or throw in some mix-ins.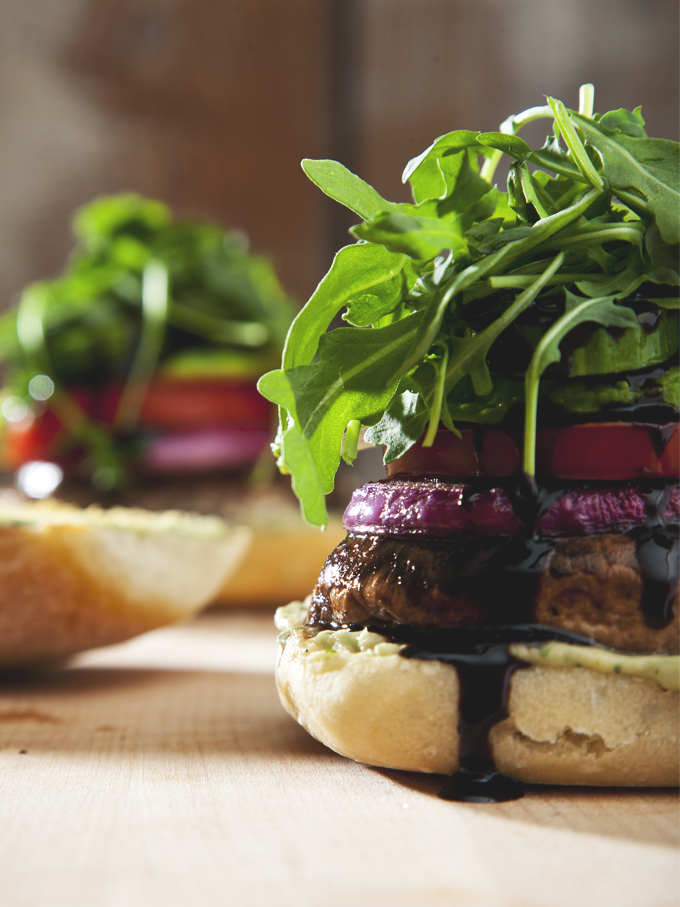 Portobello Mushroom Burgers with Basil White Bean Spread
This burger is juicy and piled high with all of my favorite toppings, including a bright basil white bean spread you will want to eat with a spoon. The good news is that you can—there will be plenty of bean dip leftover for snacking.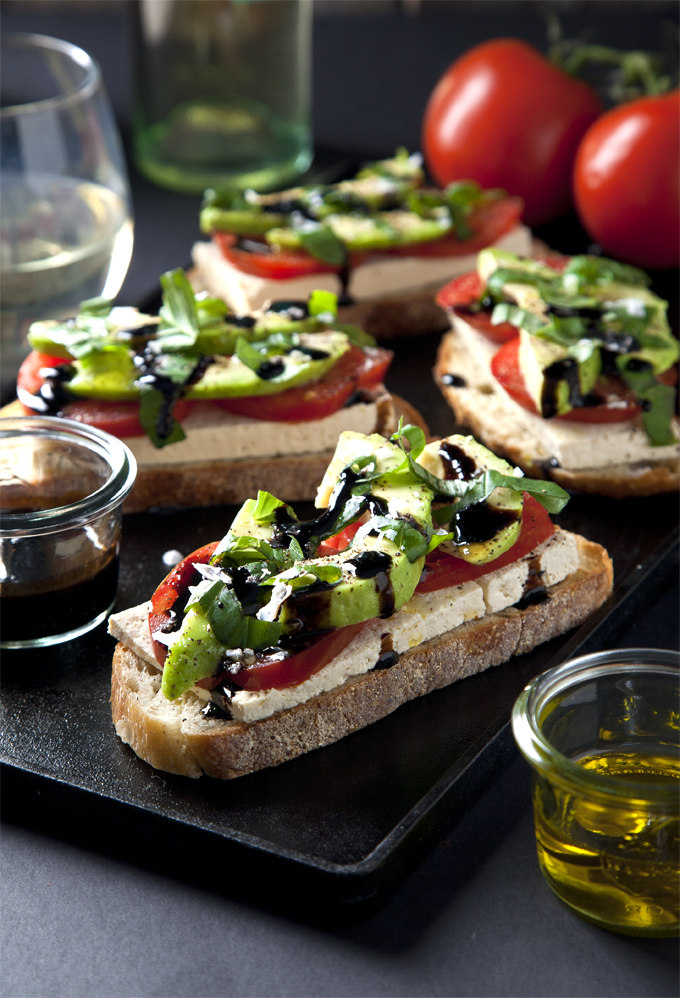 Open-Faced Vegan Caprese Sandwiches
Your favorite caprese salad, veganized and in sandwich form! With creamy avocado and chewy, dense, pressed tofu, I promise you won't even miss the cheese.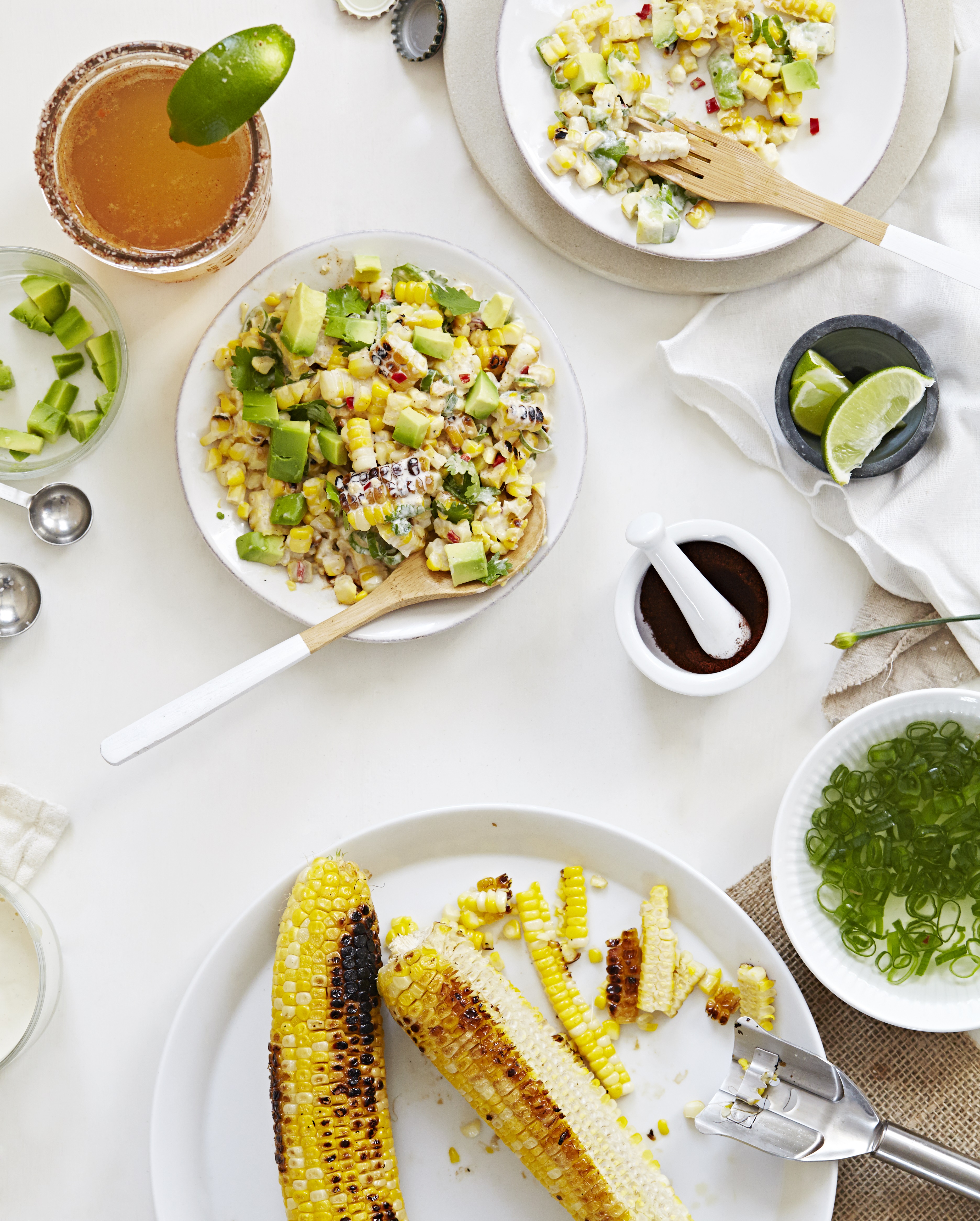 Mexican Roasted Corn Salad with Avocado
I could eat a different corn salad every night (corn is the perfect hearty addition to summertime salads), but my obsession started here: a deluxe vegan esquites, the queen of creamy roasted corn salads. Unlike most corn salads, this is best eaten when the corn is still warm from roasting, so prep all of the veggies first, so all that's required is toasted hot corn for a mouthwatering treat.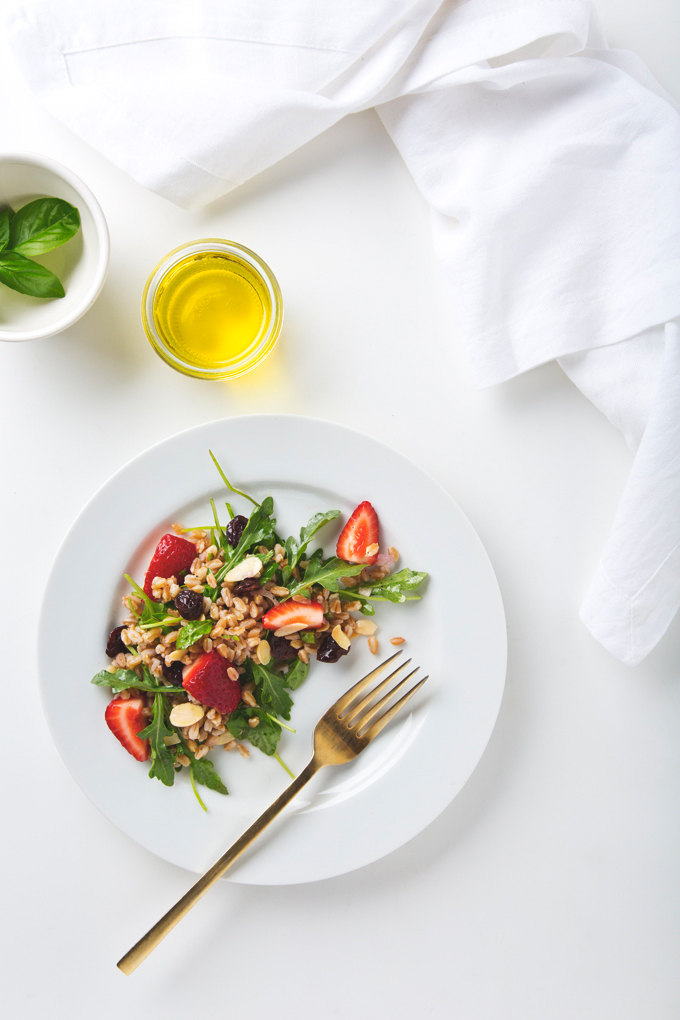 Arugula, Almond & Farro Salad
Chewy farro, sweet strawberries, tart cherries, toasted almonds, peppery arugula, and fresh basil—all tossed in a simple lemon shallot dressing.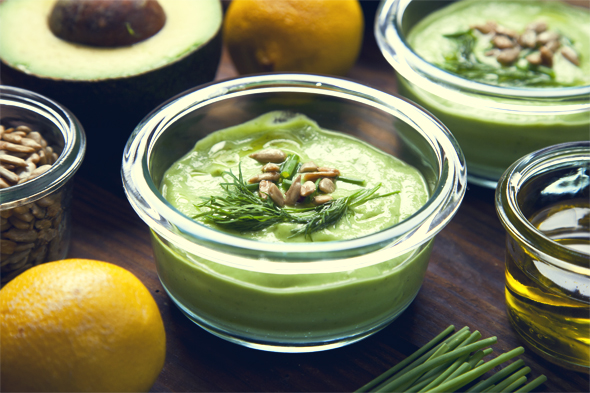 Chilled Cucumber Avocado Soup
Simple. Easy. No fuss. This chilled green soup is bright and lemony with fresh dill and chives, along with coconut milk for an extra silky texture.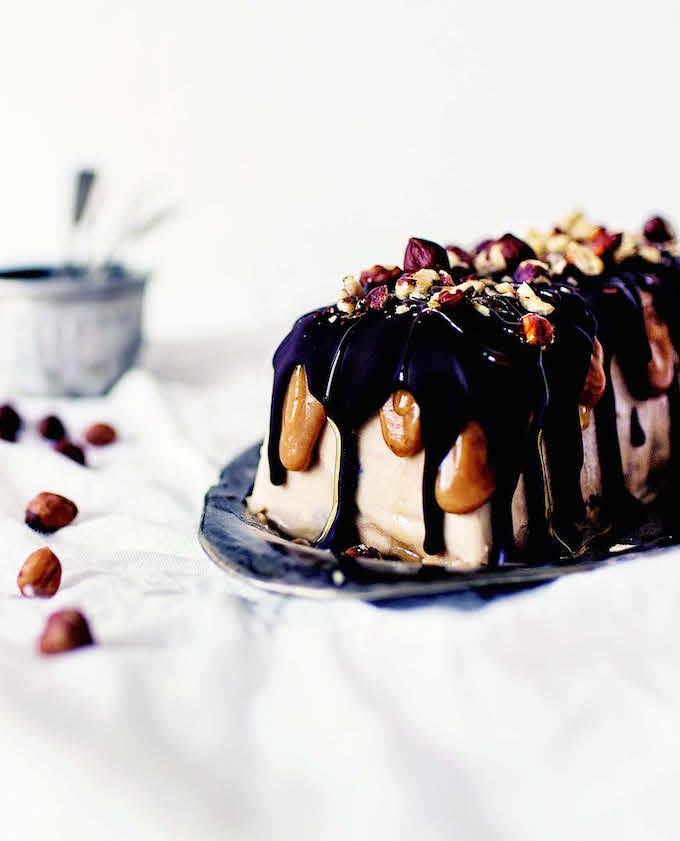 Snickers Bar Ice Cream Cake
This vegan ice cream cake was created after a request from one of our readers who wanted a healthier version of her favorite ice cream flavor, Snickers. The outcome was magnificent; we hope all you peanut and chocolate lovers will fall in love with this as deeply as we did!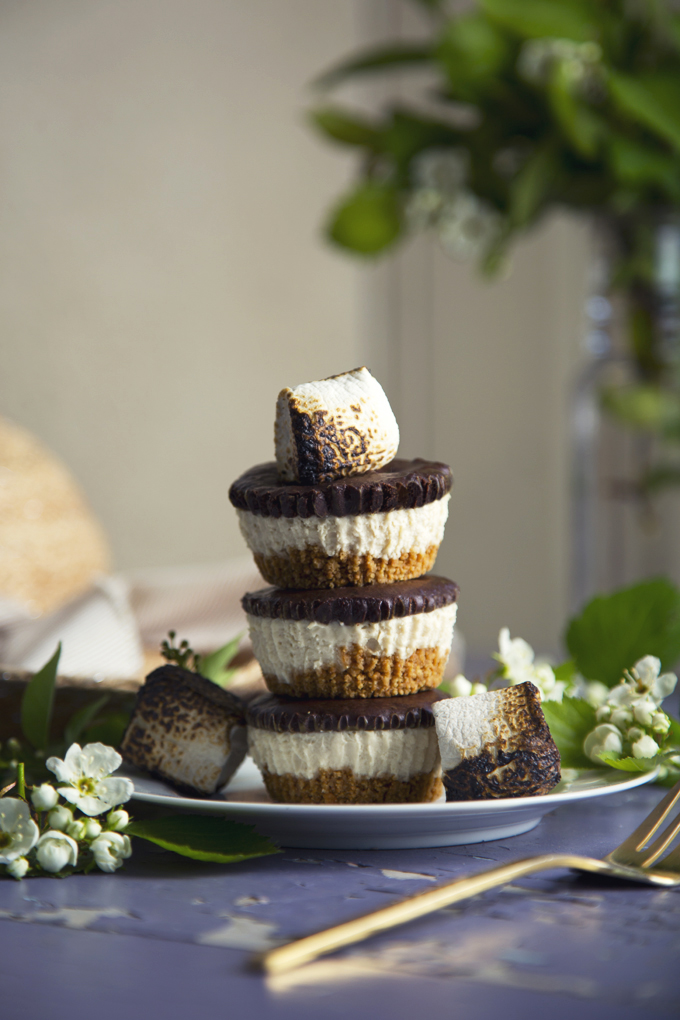 Mini S'mores Cheesecakes
No-bake vegan s'mores cheesecakes that fuse everything you love about s'mores and cheesecake: crunchy graham cracker crust, creamy vanilla cheesecake, and dark chocolate ganache, all topped with a gooey roasted marshmallow.
---
We'd love for you to follow us on Instagram!
Tag photos you post of our recipes with #picklesnhoney so we can see.