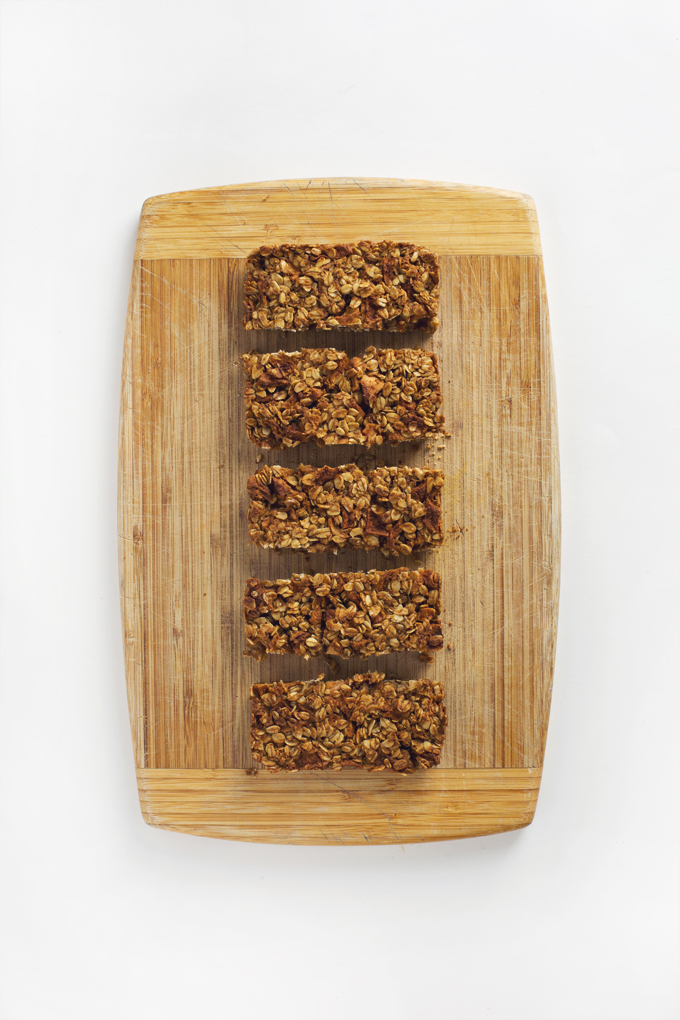 Today's recipe is sponsored by KitchenAid and their very sleek new line of black stainless steel appliances. As always, all opinions and text are my own. I adore my KitchenAid appliances.
It may still be in the mid-high 90s where we're staying in Sonoma County, California, but I'm already thinking about crisp Fall air, warming spices, and all things apple. It seems that gravenstein apples, in particular, get a lot of attention in Sebastopol (where we spent the last few weeks). There were big signs announcing them and even a town fair, but we found the best gravensteins of all in trees right outside our tiny studio! There are fruits and veggies growing like weeds on properties and public spaces everywhere. It makes me oh-so happy and I keep wishing more places would plant strawberries in place of potted flowers or pear trees in place of birch. They're pretty and delicious, like feeding two birds with one scone. ← use that phrase in conversation and just try not to smile. (Impossible.)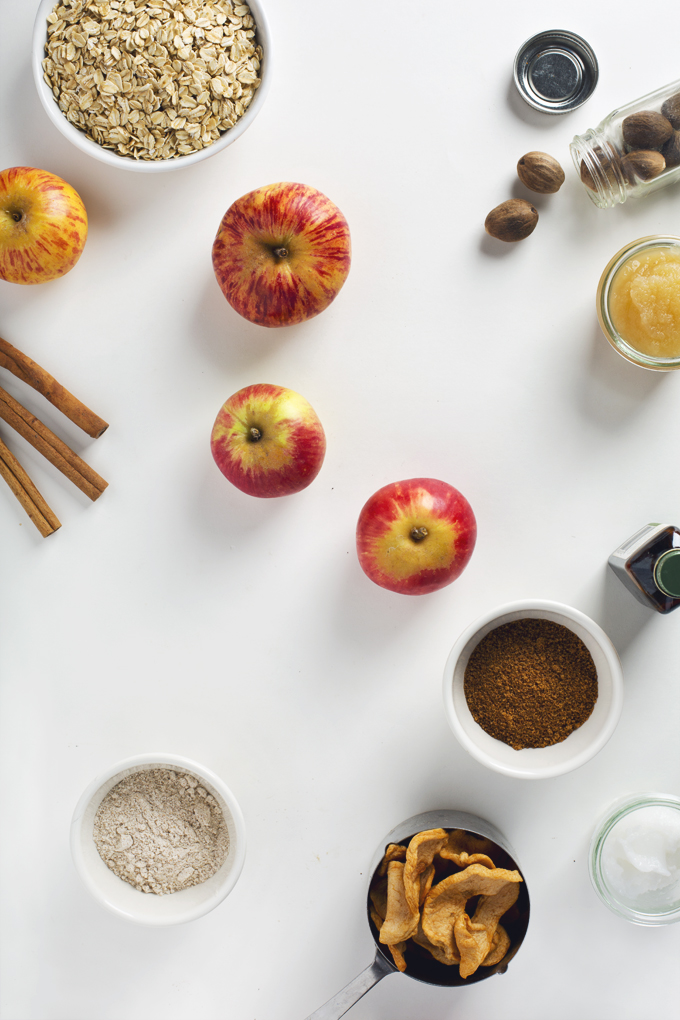 When I think about Fall and apples, my mind immediately goes to apple pie. But when you're on a road trip with only the most basic of kitchen setups, apple pie is maybe not the most appropriate of recipes to attempt. Instead, I channelled those same cozy flavors in a form I knew I could successfully make and that we could easily enjoy on the road. Enter: apple pie granola bars.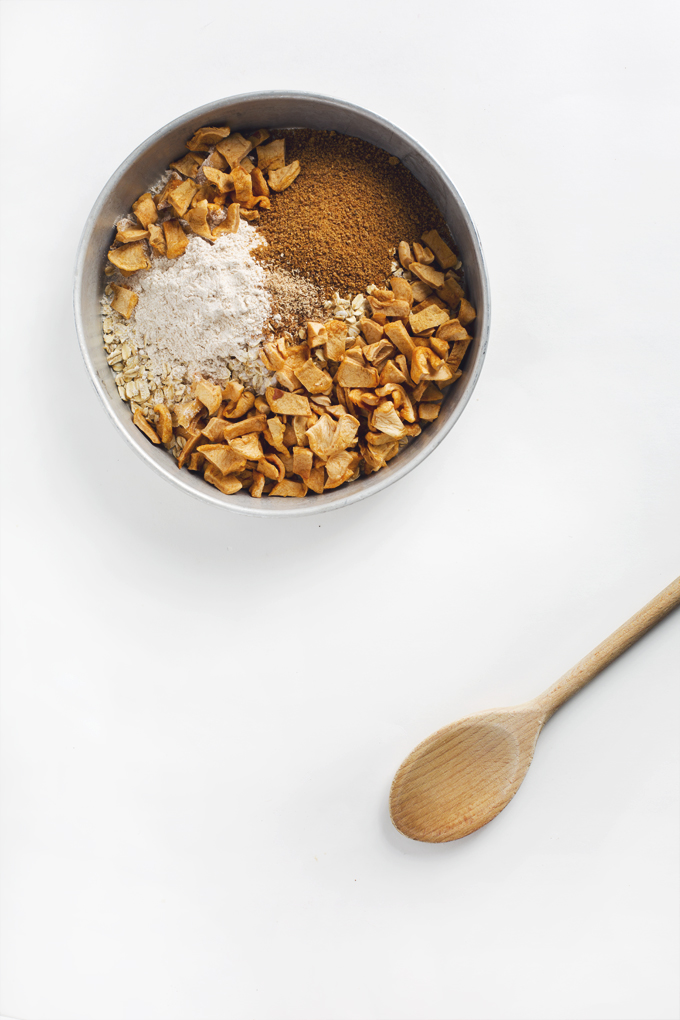 These vegan granola bars are made from ten very simple ingredients and you can even bake them in a countertop oven, which is what I'm working with at our current place. We only had a loaf pan, so that's also what I used. And you know what? The loaf pan worked out even better than the larger 8 x 8 inch baking dish I initially thought I needed. Every bar has crispy edges on at least two sides and chewy centers all studded with dried apple pieces.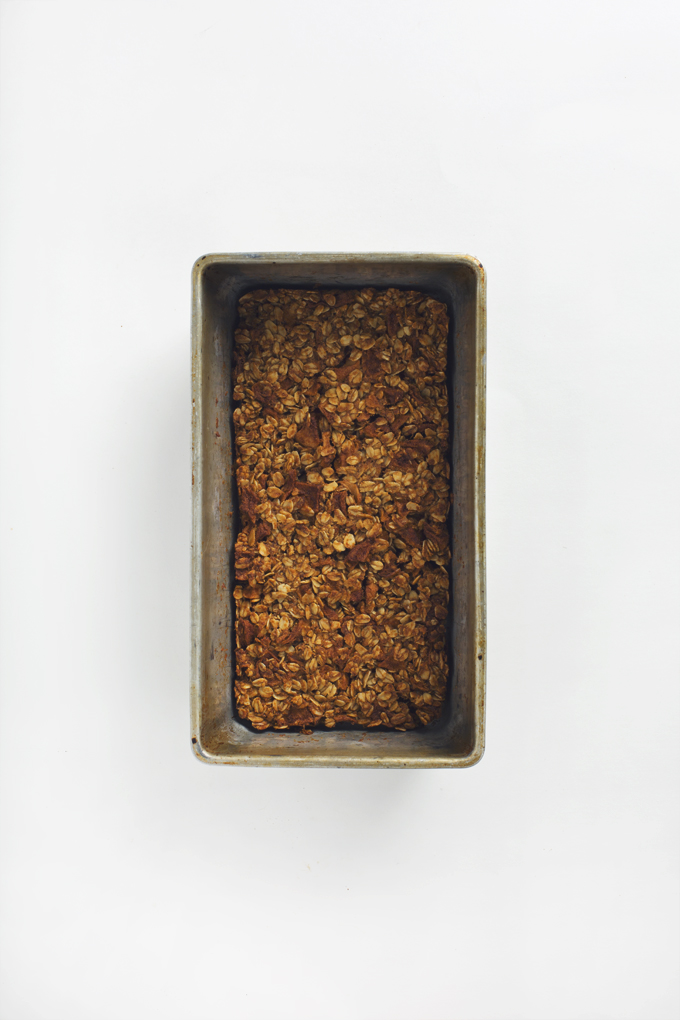 These bars deliver apple pie flavor that's great for breakfast, hiking fuel, an afternoon snack, or a wholesome dessert. We devoured them in less than 24 hours, which I'm taking as a solid sign that this recipe is a winner.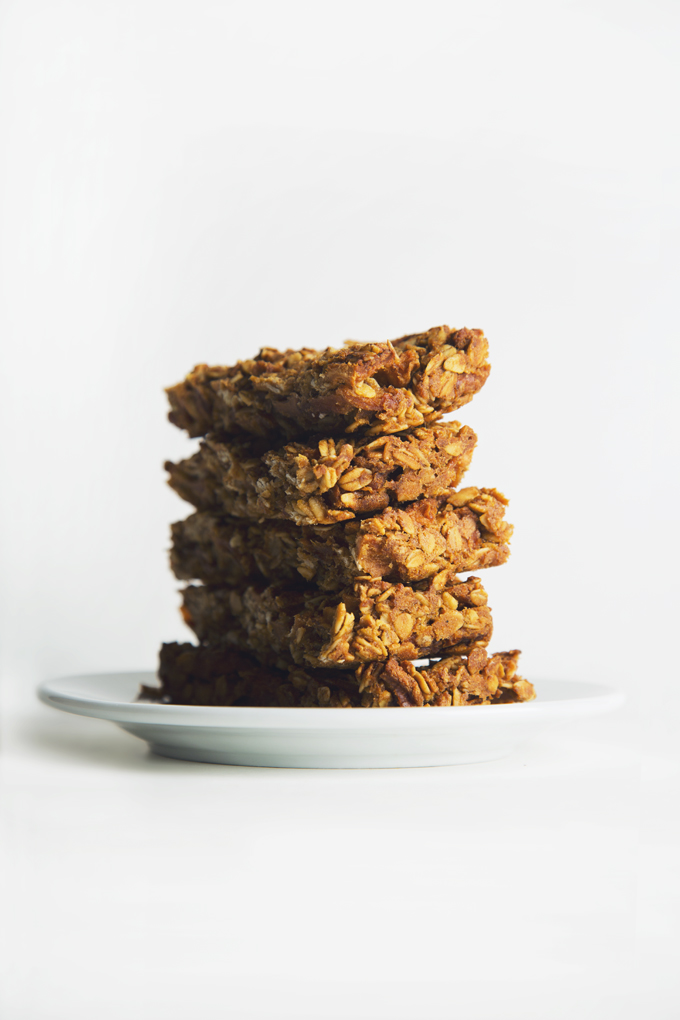 This is a sponsored conversation written by me on behalf of KitchenAid.