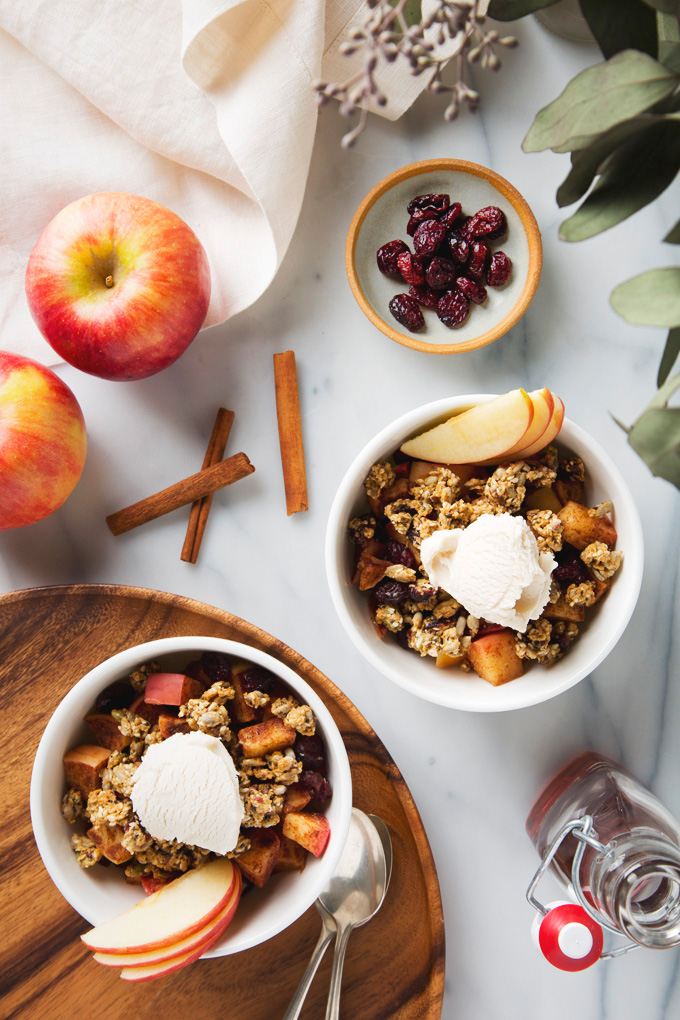 This fall and winter, more so than any other I can remember, I'm really making an effort to "embrace the cozy" as a way to combat the colder, shorter, and extra busy days. Aaron helped me put garland and twinkly lights around our front doors and deck, there's a full cord of wood neatly stacked in our backyard so we can make a fire every single day for the entire season if we like (!!!), and at night, as soon as I'm done working, I light a candle in one of my favorite scents—usually a bergamot mix.
On the evenings when I'm not sipping hot chocolate, I make Aaron and myself a generous bowl of warm stovetop apple crisp, sometimes topped with a scoop of cashew milk vanilla ice cream, and other times enjoyed in all its sweet simplicity. All things combined, these rituals feel really indulgent, but in a much more nourishing way than the over-the-top indulgence I usually associate with the holidays.
What I love about this stovetop apple crisp is that it's wholesome enough to enjoy as a snack or even for breakfast if you wanted to start your day on an extra cozy note. The topping uses store-bought granola that you warm and lightly toast in coconut oil. And the filling has dried cranberries for texture, lots of cinnamon, a squeeze of fresh lemon juice, and a small splash of maple syrup to sweeten it. Of course, the star ingredients are the apples, and we've recently become obsessed with a new-to-us variety called Autumn Glory. Have you tried them? I'm very picky about my apples and these have quickly moved to the top of my favorites list. They're some of the sweetest I've ever tasted and they have a firm flesh that makes them perfect for things like pies and crisps. They also naturally taste like cinnamon and caramel (yes, seriously!), which is almost certainly why I love them so much. You can go super light on the sweeteners when you're using Autumn Glory apples because the fruit provides nearly all of the sweetness you need.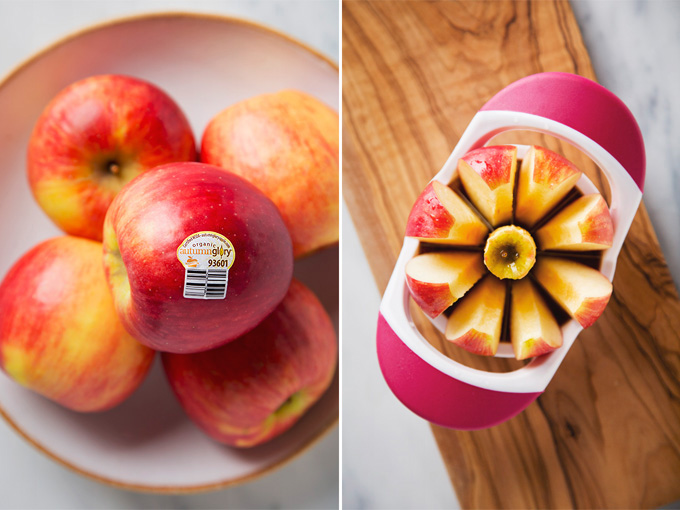 I adore the more time-intensive, traditional apple crisp too, but there's something to be said for a dessert/snack that you can toss together in 10 minutes flat, using only a handful of basic ingredients. As written, the recipe serves two, but it's easily scalable to be single-serving or enough to feed a family. So…stovetop apple crisp for everyone. ♥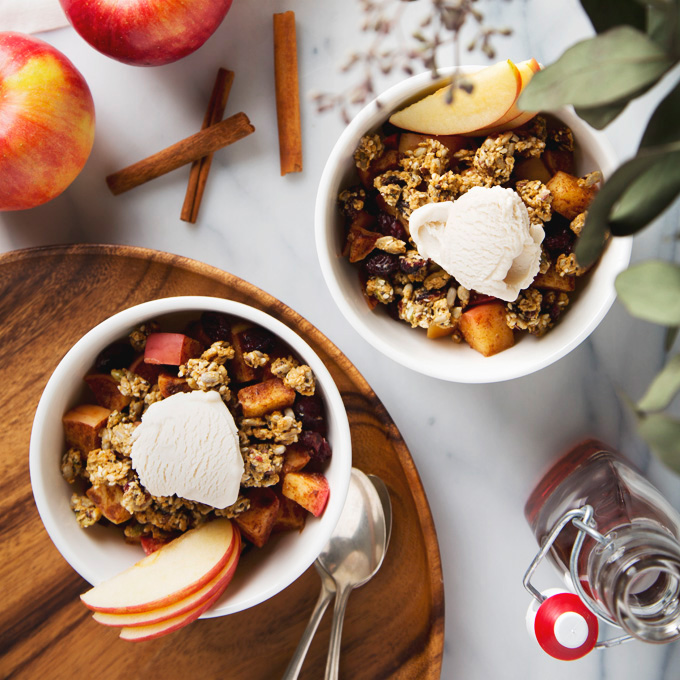 ---
Thank you to Autumn Glory apples for sponsoring this post! We're obsessed with their crisp, extra sweet, and cinnamon-y apples! Grown in Washington State and harvested in late October, Autumn Glory apples are available from early November through winter—make sure you stock up!