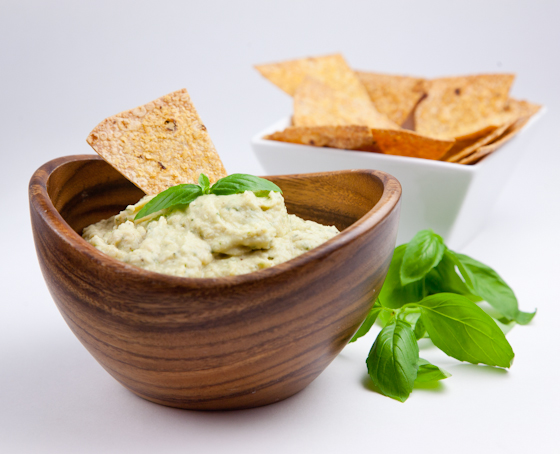 It finally happened. I'm a tiny bit sick of chickpeas.
For months (years?) I've been eating them nearly every day in the form of hummus, soups, on top of salads, and even in baked goods…I'm one of those people who like beans in desserts. I think what finally put me over the edge of my can't-get-enough-chickpeas phase was a little experiment I did with sprouting them a few weeks ago.
After reading Brendan Brazier's Thrive, I got really excited about all things sprouted. Sprouted lentils, sprouted rice, sprouted quinoa – so many things to sprout! I, of course, started with chickpeas and in two or three days was enjoying them by the handful. Until I suddenly wasn't. I started out kind of liking the earthy flavor and crunchy texture, but then sometime after I made my second batch, I decided they tasted like dirt or maybe trash. I don't know. I tried to force them down because I hate wasting food, but I just couldn't do it. Even the dogs wouldn't eat them!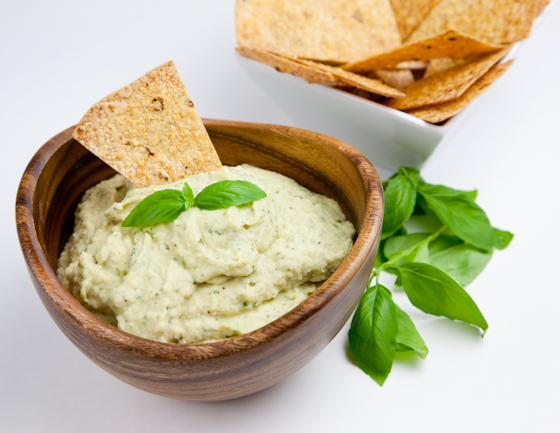 All of this is to say that I'm currently having a fling with cannellini beans and their super creamy, almost velvety texture. Cooked, not sprouted, that is. I combined them with a big handful of fresh basil from my surprisingly thriving basil plant, lemon juice, nutritional yeast, and a touch of garlic powder, sea salt and pepper. Oh, and a couple of tablespoons of hemp oil. That's another Thrive book takeaway that I actually really like in dips and salad dressings, despite crinkling my nose a little when I first tasted it straight out of the bottle.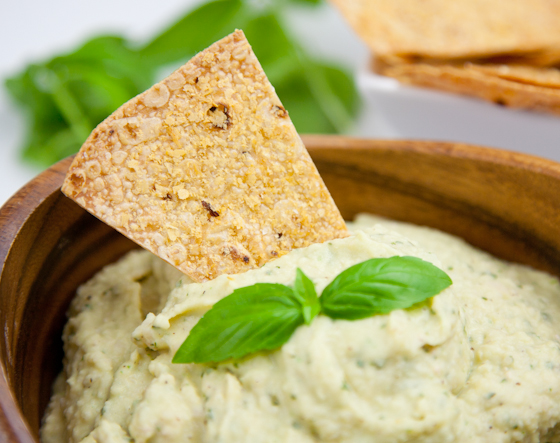 Chickpeas will probably take center stage again next week, but this week it's all about the cannellini beans. And the basil. Seriously, that plant is verging on out-of-control.
Baked tortilla chip recommendation: use brown rice tortillas for extra crispy, slightly chewy chips. Then, before you put them in the oven, spray them with a little coconut oil and a sprinkle of nutritional yeast. It's tortilla chip perfection.