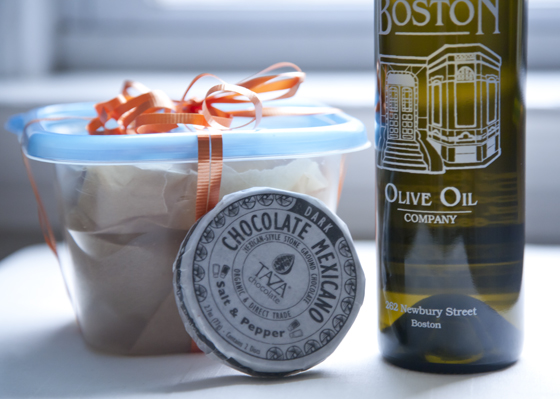 A couple of months ago, I joined the Boston Food Bloggers group and found out they were facilitating a holiday gift swap between Boston and Austin food bloggers. The idea was to come up with a gift that's representative of your city and costs less than $30 to send to your assigned blogger. It sounded like a lot of fun, and I immediately signed up.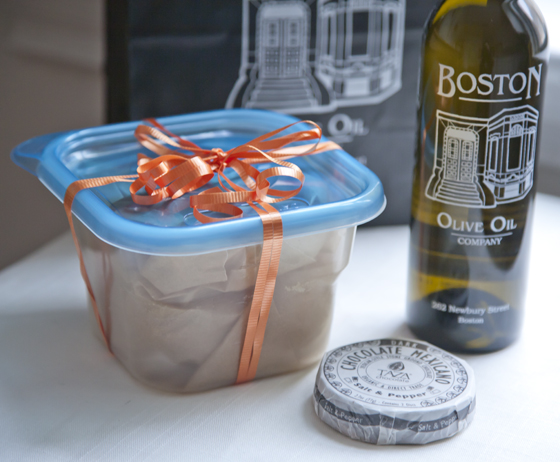 I think I lucked out on this one, because I was paired with the wonderful Margaret Christine of From Maggie's Farm. Maggie runs a virtual farmstand about an hour outside of Austin, and Maggie's Farm is dedicated to using sustainable, organic practices to produce high quality artisan products, eggs, baked goods, and produce. If I lived around Austin, you can bet I'd be a frequent customer.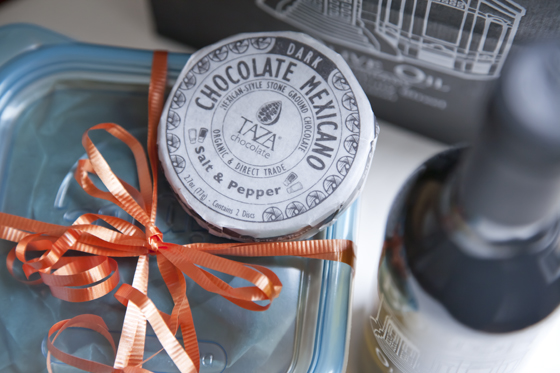 Judging by the photos on her site, I knew I'd need to put together an awesome gift to even come close to competing with the items Maggie produces in Texas. I immediately thought of Taza chocolate and Boston Olive Oil Company. Both make some of the best chocolate and olive oil I have ever tasted. If you're ever in Boston, definitely consider a chocolate tour and an olive oil tasting at each – you will not regret it.
For my gift, I selected the salt & pepper chocolate and wild mushroom & sage olive oil. Both are organic, unique, and absolutely outstanding.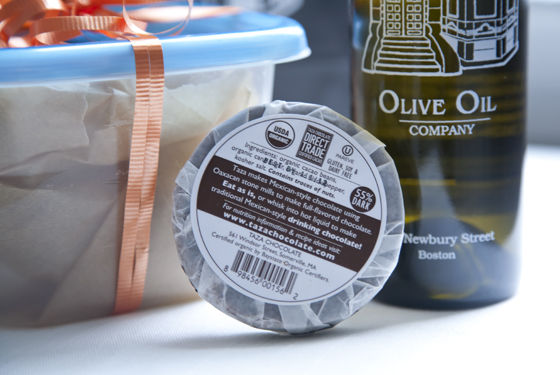 I also baked up a batch of my favorite chewy chocolate chip cookies to send to Maggie, using pumpkin butter and a little pumpkin pie spice this time. They came out wonderfully, and I only hope they survive the trip to Texas. If not, crumbled cookies still aren't half bad.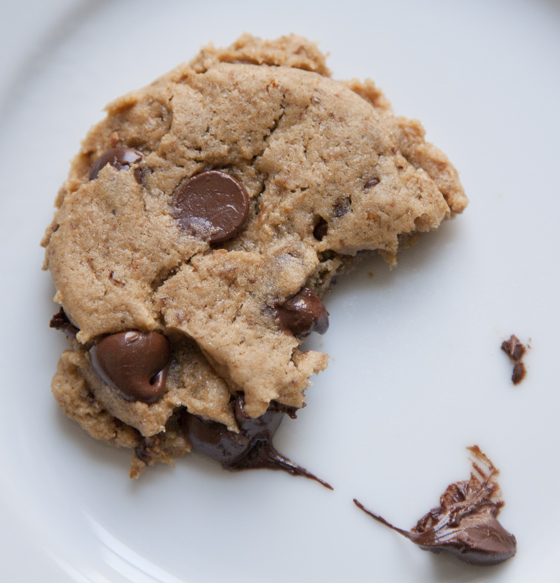 I had so much fun putting together my Boston gifts, and can't wait for my Texas treats to arrive this week! I'll make sure to do a follow-up post and let you know what Maggie sends!
…
Are you participating in any gift swaps (foodie or otherwise) this month? If you had to choose a food that you feel best represents your city/town, what would you choose? Feel free to link away!