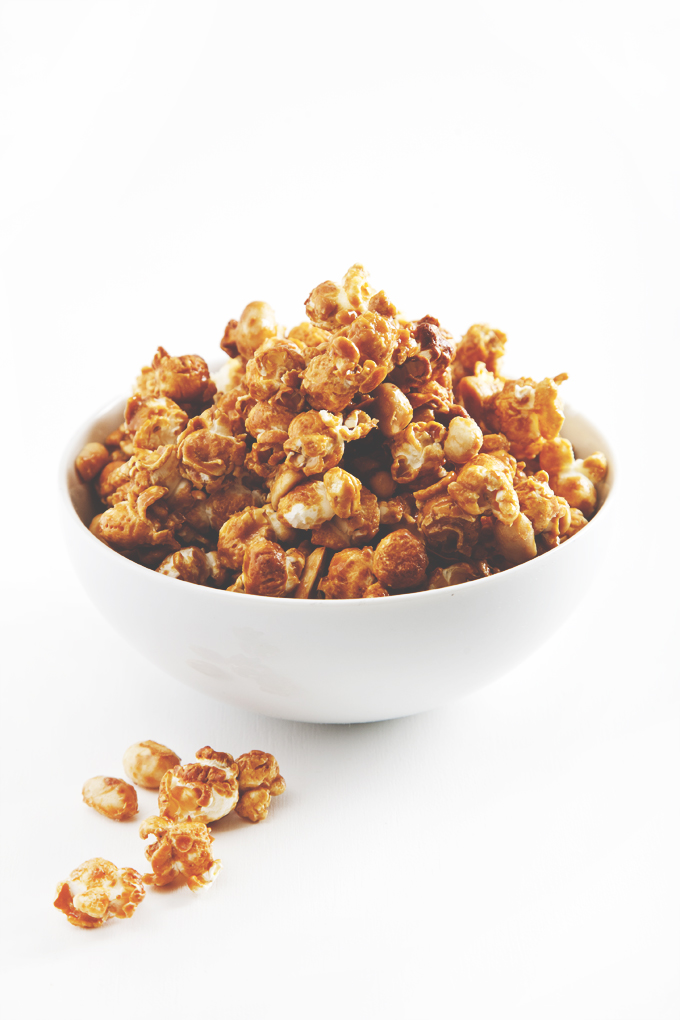 Ever since I made my ridiculously simple 3-ingredient vegan caramel sauce, and ever since I discovered it makes for the best vegan salted caramel popcorn, I've been giddily awaiting the moment when I could turn it into a beloved childhood favorite: cracker jack!
If you've been reading Pickles & Honey for a little while, you'll know that I've put this 3-ingredient caramel sauce on, oh, everything. In addition to the caramel popcorn, there's been caramel apple pie milkshakes and apple cider cake with caramel sauce…and now this cracker jack copycat recipe, which dare I say it, is SO much better than the sugary and addictive original.
Side note: did you know cracker jack was already vegan? Kinda cool.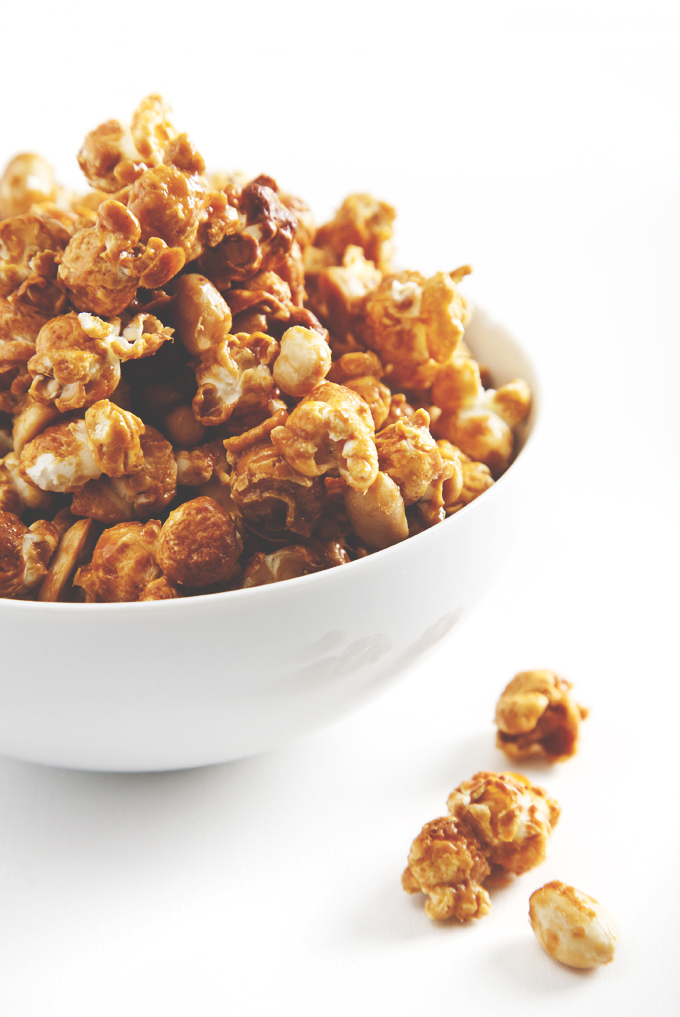 What I love about this recipe is that it's sweet and buttery, but the sweetness is all thanks to lower-glycemic coconut nectar (the texture of that stuff is so incredibly ideal for legit caramel chewiness) and the buttery factor is all thanks to rich, mildly-flavored cashew butter. This is one of those recipes that seems almost too simple (6 ingredients and 1 bowl!) to be this amazing. Trust me, though, it's one of the best things to come out of our kitchen.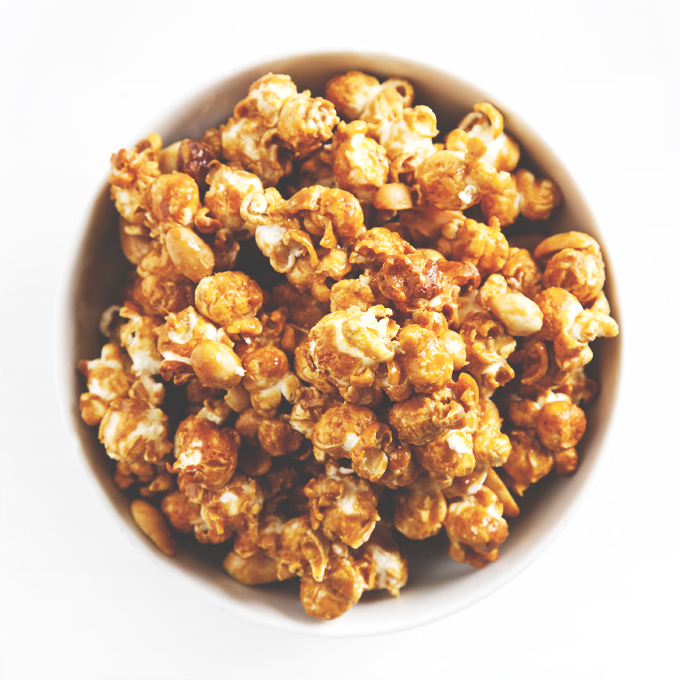 I'm told there's a big football game this weekend, and while I'm preeeeeettty sure cracker jack is a baseball snack?? —it doesn't matter. What matters is that this snack takes 15 minutes from start to finish (including time to wash the bowl!), which means more time hanging out and/or watching the game. It's perfectly sweet, a little bit salty, with crunchy pieces and chewy bites too. And it makes a big batch that will somehow definitely not last the night. I actually had to hide this cracker jack from myself. (that's going really well…NOT)
Look at those clusters!!!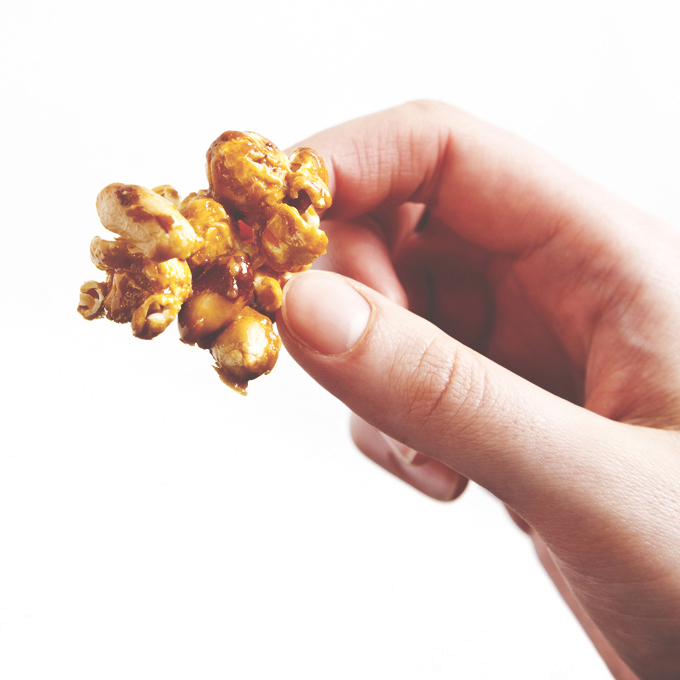 Thank you again for supporting our SEO eBook! I'm compiling testimonials to add to the SEO for Food Bloggers page, so if you'd like to be featured there, use this contact form and make sure to include your website (if you have one) so we can link back to you!